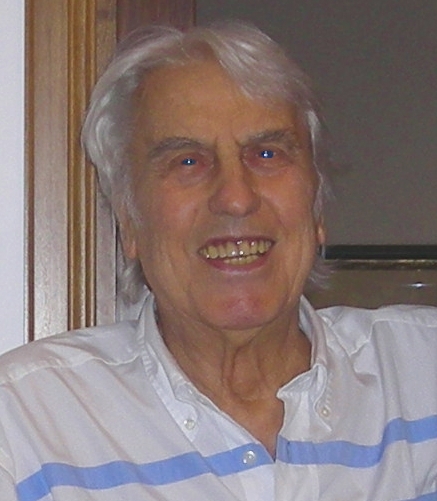 A distinguished, true maestro, a man that has brought us beautiful songs and amazing TV shows, someone who represented an entire generation like very few could: this is Alberto Testa.
A genuine Italian talent, an artist that spoke through his songs for decades, embracing millions using the voices of some of the most famous singers in history like Mina, Céline Dion, Andrea Bocelli, Domenico Modugno, Ornella Vanoni and Memo Remigi, just to mention a few. It is very difficult to properly describe what exactly Alberto Testa achieved in his long and glorious career, so we'll just try to summarize his life in a few paragraphs with the respect that an artist of his caliber deserves.
Alberto Testa was born in Brazil, in Santos to be exact, a small town outside of Sao Paulo, famous for its port and for its soccer team. Alberto, however, is 100% Italian and was raised in Milan where he started a music career during the golden era of Italian songwriting and economic boom. At the time, Milan was a crucial location on the Italian musical landscape and anyone who was serious about making it, tended to gravitate around the lombard city, just as those who dreamt of acting would try their luck in Rome.
Yet, we need to go even further back to pinpoint the beginning of Testa's artistic career: during World War II he was taken prisoner by the Americans and sent to prison camps in Texas, where he spent much of his time writing his first songs. Years later, Alberto would develop less conservative political views, and didn't like discussing this time in his life, although it's impossible to deny his artistic talent was fostered during the hard years spent as an Italian prisoner of war on american soil. Later on, Testa would be embraced by the United States to the point of being nominated for an Oscar and taking home a Golden Globe.
Quando Quando Quando: Tony Renis, Gigliola Cinguetti, Mia Martini 1972.
Testa's most important work relationship was with Italian musician Tony Renis, although Alberto didn't just limit himself to music. Instead, Testa also developped a phenomenal career as a TV writer, working on some of the best shows Italian television has ever produced including Fantastico, No Stop, Te la do io L'America and Te lo do io il Brasile. These were all shows that, in a way or another, revolutionized television, bringing something fresh and different to the small screen. Testa's greatness was increased by the people he surrounded himself with – the best singers and TV hosts around. Among others, Alberto worked with Carlo Verdone, Beppe Grillo, Heather Parisi, Fabrizio Frizzi, Raffaella Carrà and the late, great Massimo Troisi. Testa also famously penned songs for the Festival di Sanremo. His songs won the competition twice, in 1963 and 1967.
Rosanna Fratello in Sono una donna non sono una santa
Privately, Alberto was a reserved man who liked to be noticed for his work and was never into gossip and the spotlight. Alberto gained the full respect of the entertainment industry and was often invited in front of the camera to talk about himself. Loretta Goggi actually hosted an entire talk show in Testa's honor to celebrate his birthday.
Despite all of his numerous accomplishments and appearances, it is Alberto Testa's songs that will always be remembered most. We're talking some of the greatest, most iconic tunes in Italian music history from Quando Quando, Renato and Sono una donna, non sono una santa to Cicale, Disco Bambina, I Hate You Then I Love You and the international smash hit The Prayer. Quando Quando is the second most played Italian song in the world and one of the most translated and re-mixed. And while Alberto has sadly now left us, his songs remain, transcending countries and languages, allowing people around the world to have fun and enjoy.
I miss you my dear friend!