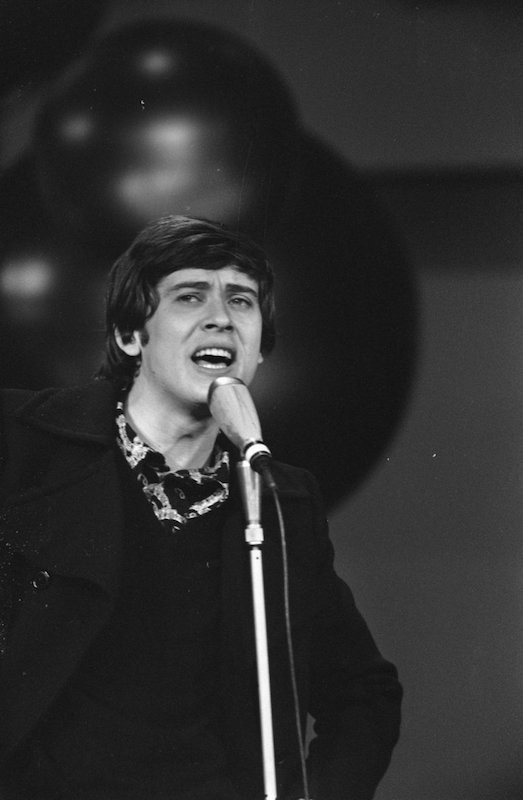 Gianni Morandi is famous for his eternal baby face, a reminder of the "forever young" attitude of Italian music. The artist still enjoys performing and entertaining, even though he's reached an age when most people would be looking to retire. Besides looking quite young, what sets Morandi apart is his energy and enduring ability to connect to his audience. His facebook page is one of the most popular in Italy.
Gianni Morandi found success early in his career and some of his songs became the soundtrack of an entire generation and a nation.
Above all two will always be remembered: "Fatti mandare dalla mamma a prendere il latte" ("Have Your Mother Send You Out for Milk") and "C'era un ragazzo che come me amava i Beatles e i Rolling Stones," ("There Was a Young Man Who, Like Me, Loved the Beatles and the Rolling Stones") a song with very strong views on the Vietnam war, which truly touched an entire generation of young and hopeful people. This is how Morandi, with his guitar, blue jeans and blazer conquered the heart of millions.
Over the course of his career Morandi did more than just make music. A regular feature on Italian TV, his appearances not only helped his popularity, but also his bank account. Morandi's shows are usually based on his music and his capability of singing duets with famous Italian and international pop artists. Gianni also often toured with other fellow singers and in particular with Italian top star Lucio Dalla. The two had a series of concerts that made it all the way to North America with several sold out dates.
In Ginocchio da Te, Gianni Morandi
It is difficult to say where Morandi's music fits in today and what his place is in the hearts and minds of younger audiences. Many maintain that his main target remains people over 50, but regardless of who is buying his records the numbers are clearly on his side. Gianni Morandi, hip or not, still sells. Either way, Morandi's legacy is well protected as his son has kicked off a successful career of his own.
Besides his music, Morandi has a great passion for soccer and "his" Bologna, and he is the captain of the Singers and Actors's National Soccer team. This team plays friendly games around the country with the sole purpose of raising money for charity and benevolent causes. Many of Italy's top singers participate and Morandi truly believes in it. This is a very good example of how the rich and famous who benefited so much from the public can give back to society.
Morandi never made a mystery of his leftist political views, a bit in contrast with his large contracts usually backed up by public money, but this is part of show business in Italy. It is therefore better to close an eye and open one's ears to fully appreciate his music, because after half a century it deserves a great deal of respect, especially for its social and cultural values that, one way or another, strongly contributed to the shaping of Italian culture.