Just as Elvis Presley revolutionized music and dance with his unique voice, look, and moves, Adriano Celentano brought a completely different style to Italy, a style that was destined to change the musical scene forever and to create perhaps the biggest icon in Italian showbusiness. Since 1965, when his first album was released, he has sold more than anyone in Italian music: to date, his selling record is around 150 million units (among LP, CD and downloads), a simply astonishing number.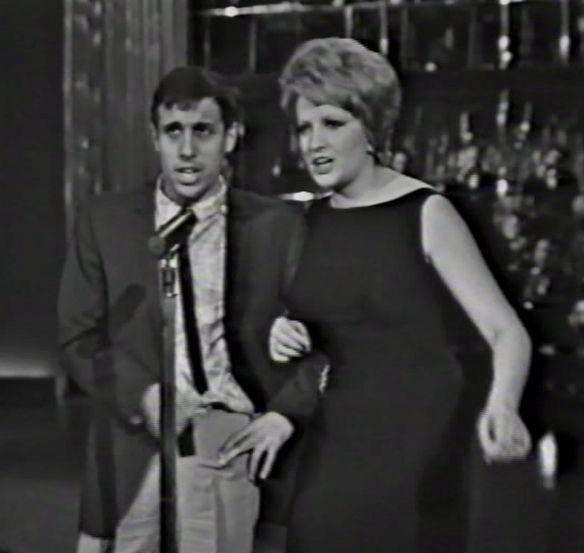 Adriano Celentano has done everything from singing to acting, to hosting TV shows, creating what is by many considered the embodiment of a true Italian cultural icon. Trying to define an artist like Adriano Celentano can prove quite hard, so probably it is best to explore his life per aspects of his career, looking at his public appearances and roles in order to give a fair picture of his incredible talent.
Celentano started as a singer, and that is most probably how he will be remembered. Some of his songs are very powerful, and especially very deep. "Azzurro," "Il ragazzo della via Gluck," "24,000 baci," and "Il tuo bacio e' come un rock" are some of his successes, songs that spoke to an entire generation and created a movement in which Adriano became a leader with his "Clan." He then moved on and continued as a soloist, in what became an impressive musical journey.
While hundreds of his songs themselves became famous, his performances are equally historical. He was able to move in very unique ways – and he still does! – almost like a human spring. This is how he got his artistic nickname, "il molleggiato." Another memorable part of his singing career are the duets with another living icon, Mina. The two together appeared on TV several times, delivering some incredible moments that shaped Italian modern pop culture. In recent years, Mina and Adriano reunited to record a CD which was hugely successful.
Aside from his success with music, Celentano also delivered incredible acting performances, albeit the same cannot be said about his career as a director. However, his comedy skills allowed him to create some remarkable characters that will live in our memories and will bring us pleasant smiles and laughs. "Yuppie Du," "Il bisbetico domato," and "Innamorato pazzo" are some of the titles that most define his cinematic experience and, even today, are highly appreciated and widely requested on DVD. One great quality of Celentano the actor was his capability to break the rules almost as if he were improvising on the set, not following a script. Through this style, he appears to be making fun of his own film from within the film itself, almost as he is disconnected from the movie — a very peculiar style which actually works.
Celentano sings Chi Non Lavora Non Fa L'Amore (Sanremo 1970)
The third, and last aspect of his career is television. Celentano has hosted his share of major TV shows and will likely host many more. His TV style is actually very different from both his music and films. When it comes to television, Celentano is very politically and socially driven, taking strong positions and usually negotiating contracts with the networks that allow him total freedom of speech and zero censorship, a unique condition, granted to very few. Celentano's behavior in front of the camera has created many embarrassing moments, but it also has inspired audiences to think about important issues. Usually he is very sensitive to the environment, and to the topic of peace on earth. While this in itself is not unusual, unlike many he is capable of creating huge shows to promote his ideas and to challenge power. He is not always objective in his opinions and challenges, and sometimes sounds biased. But this is the nature of artists, and as such he is forgiven much that others would not be able to get away with.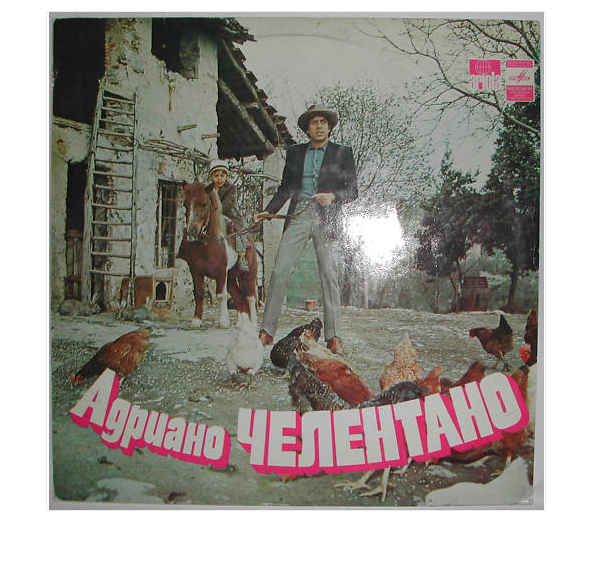 Artists like Celentano are literally one in a million, and the fact that after more than 50 years he still moves people of all ages is remarkable. His work recalls nostalgic memories for the older generations who listened to his music when teenagers, reviving moments of their past; and he inspires the younger generation to build a brighter future. Celentano has enjoyed every moment of his decades-long success, and he continues to perform today, as powerfully as ever.