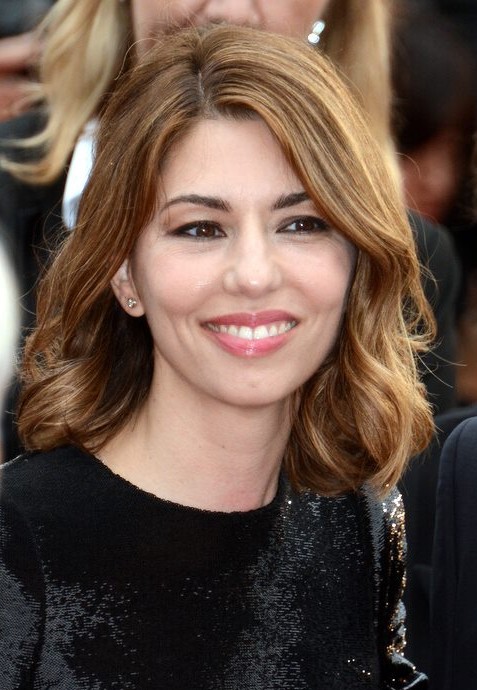 When Sofia Coppola got married for the second time she chose a place that was quite significant, a clear message of just how much her family and its history has played an important role in the writer/director's life. For her wedding in August 2011 the Oscar winner chose the Italian town of Bernalda, the birthplace of her grandparents, as the site of her nuptials to rocker Thomas Mars, the father of her two daughters. For the civil ceremony the stylish Sofia eschewed traditional white in favor of the most delicate shade of lavender tulle and a dress that was custom designed for her by Azzedine Alaïa. It was Sofia's famous papà, Oscar winning director Francis Ford Coppola, who walked his daughter down the aisle for the garden ceremony at the family's Palazzo Margherita, a 19th century mansion in Bernalda. Wedding guests were rumored to have included George Lucas, Johnny Depp and famous family members like Nicolas Cage, Jason Schwartzman and his mother, Talia Shire. It was fitting that Coppola and Mars — parents to daughters Romy (b. 2006), and Cosima (b. 2010) — decided on the small Italian town to make their vows in a decidedly elegant affair that says so much about Sofia's personality.
The career of Sofia Coppola began with a rather unfortunate venture into acting with a role in her father's Godfather trilogy, as the doomed Mary Corleone, only daughter of Al Pacino's Michele Corleone. The role was supposed to have gone to Winona Ryder and Coppola wasn't terrific, not showing the same type of acting jobs as famous relatives like Cage, Shire (Connie in The Godfather movies and Adrian in the Rocky series), and Schwartzman. This seemed clear to Coppola herself as she quickly abandoned acting in favor of writing her own scripts and directing her own films, quickly gaining widespread acclaim and, eventually, her own Oscar (for writing Lost in Translation). It was immediately obvious that behind the camera was where Sofia belonged.
So far Coppola has directed a total of four films and has won many other awards, including the Golden Globe. With the exception of the costume/historical film Marie Antoinette, all her work has been positively accepted. Marie Antoinette is a well-done film but a bit too modern in its mise-en-scene, or overall look. Despite its lukewarm reception, it was a challenge and a great experience for Sofia and her skills are on display much more effectively in her last movie Somewhere. This film describes to us a side of today's Hollywood/Los Angeles that is close to her and to her personal emotions, a fantastic journey that won her the Venice Film Festival award (Leone d'Oro). In 2013 she directed The Bling Ring, the story of a group of California teenagers that burgled the homes of various celebrities between 2008 and 2009; the movie opened the Un Certain Regard section at the Cannes Film Festival in 2013.
With her directing career booming, Sofia keeps her eye on commercial media and often directs spots for Christian Dior, in what seems to be a rewarding collaboration for both parties. Coppola has also appeared in ads for Marc Jacobs (a close personal friend) and Louis Vuitton for whom she designed a range of bags.

Somewhere Interview w/ Director Sofia Coppola.
Many claim that without the tremendous help and patience that Sofia got from her father, she probably would have never been able to enter the industry. While this is debatable, she likely did indeed acquire much of her talent through her genes, but without hard work she would not have been able to take full advantage of her environment, including all the opportunities she was surrounded by.
She capitalized on both nature and nurture, working hard to ensure that, despite her young age, she has already accomplished enough to set herself apart from her father's considerable shadow. The future seems to hold great things for the younger Coppola, as her inspiration seems to be strong and her imagination vivid. And who knows perhaps Sofia's daughters, children of two artists, will continue the family tradition in the arts.