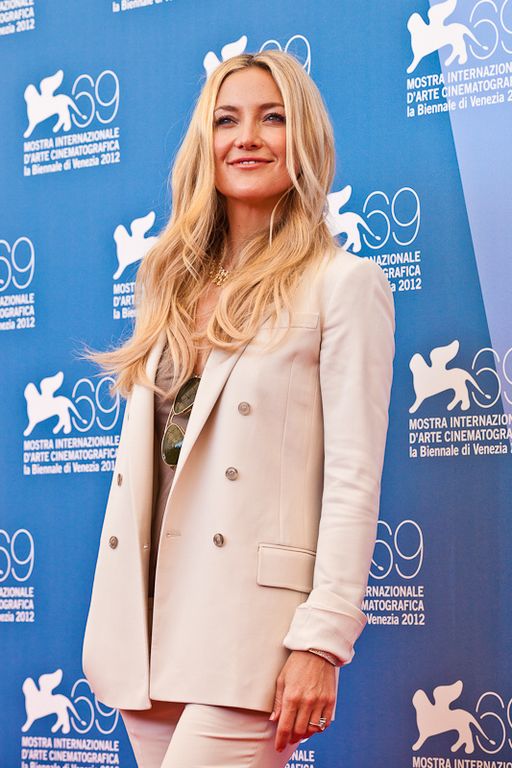 To define Kate Hudson Italian/American is a bit of a stretch, but indeed she is 25% Italian from her grandmother, so even this beautiful young actress from Los Angeles can be officially listed as the large group of Italian heritage talents that work in Hollywood. Kate, of course, is the daughter of super star Goldie Hawn, and she took her mom's beauty, talent and comedy qualities.
Indeed, although she proved to be an excellent and multitalented actress, with her debutorial performance in "Almost Famous" for which she was nominated for an academy award, Kate really is mostly recognized for her roles in romantic comedies. Among some of the most successful titles, "How to loose a guy in 100 days", which truly put her on the map and showed to Hollywood to be very bankable at the box office. Other good flicks such as "You, me and Dupree" and "Bride Wars" followed. But, it was in 2009, when she played a relatively small role in "Nine", that she gave proof of a great acting diversity, showing to the world very dynamic expressions and very good dancing skills.
Critics believe Kate still needs to fully mature as an actress, and to do so she may need to bag some more dramatic roles; the public is also split in those who like her and those who see in her just another Hollywood daughter, who probably would have not made it, if it weren't for her mom. What reality says is that she is a usual box office success in every one of her roles.
She is a star in terms of fame and the future will tell us if her artistic skills matched her beauty and irony. Meanwhile, we can continue to appreciate her work and it would be fun to see her on screen with her mom, maybe even giving an homage to her Italian heritage. Well in a way she did it already, by joining the cast of "Nine", the musical film inspired by Fellini's "8 ½" one of the best Italian motion pictures ever made. "Nine" was shot in Italy and, although the film was not exactly memorable, Hudson delivered an outstanding performance.