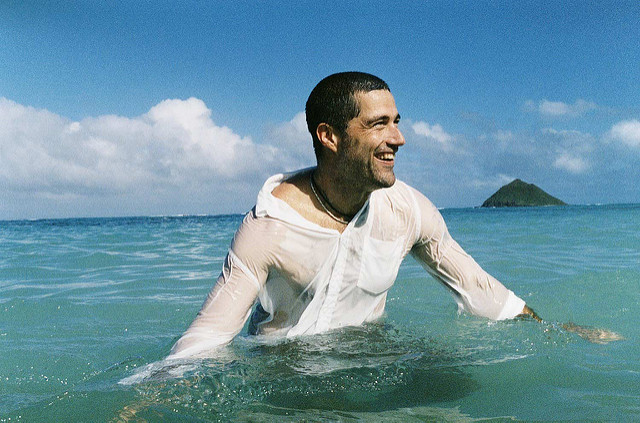 For the most part Matthew Fox will remembered as Dr. Jack Shepard in one of the most successful and followed TV series ever made: "Lost". The 6 season series was a global phenomenon, and an incredible production for the cast to be associated with for the rest of their lives. This is something that can kill an acting career, but at the same time forever makes the actors legends and icons in the eyes of their fans, as happened with "Magnum P.I.", "Dallas", and "Star Trek", just to mention a few popular series.
Mathew Fox's character wasn't in fact supposed to survive the pilot, and then the first season, but reality was much kinder to him, as he became the leader of the group and the protagonist in an ensemble of very memorable characters. Ironically, he actually auditioned for a different role, but the Fates of television made sure that he landed the right role. Fox is All-American boy, who grew up in Wyoming, but there is some Italian in his genes, as his mother's side of the family has Italian origins.
Fox's link to Italy, however, is not limited to his mom's heritage, as in 1991 he married Margherita Ronchi, who gave him two children. We guess like mom like… wife. Margherita is in fact a former Italian runway model and his bond with the old country is now even stronger than before.
Commercially, Fox was also hired to shoot a commercial spot in Italy, so he had the opportunity to film there. His fans are very widespread, and in Italy there are many followers of "Lost", but that doesn't stop Mathew taking his family to Italy for vacation, and freely walking around the historical sites, just like everyone else.
He recently announced that he doesn't want to do TV anymore, and although Hollywood has not exactly opened the doors of motion pictures to him, except for a few films. We hope that his talent will finally be fully appreciated by the big producers out there, but for the sake of our "Lostmania", we have to say that we are very content with what he has achieved so far.