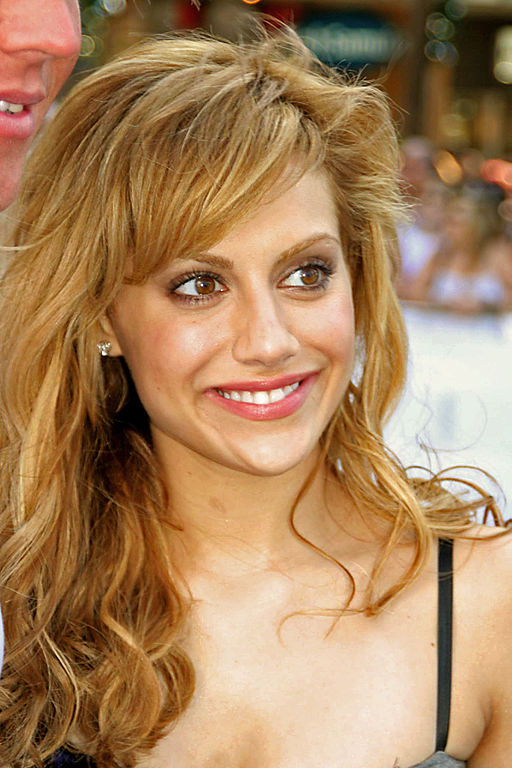 Many will remember Brittany Murphy from her tragic death, and the equally shocking passing of her husband not long after in similar circumstances. Still, fans of Brittany Murphy know that the actress also left behind a different kind of legacy—a resume of movies that touched and amused audiences even if her career was not yet fully developed. Brittany's family name is Bertolotti, a clear reference to her Italian heritage, something she never made a big fuss about.
Brittany Murphy's breakthrough role was in the 1995 teenage classic Clueless, which also starred Alicia Silverstone and Paul Rudd. Murphy played the ugly duckling new girl that turns into a swan under Silverstone's tutelage. The actress' looks and image were very different from what they would eventually become. After several forgettable films Brittany was cast opposite Angelina Jolie in 1999's critically acclaimed Girl, Interrupted, but it wasn't until 2002 that Murphy really came into her own, after starring opposite Eminem in 8 Mile, which she followed up with the cult classic Sin City, based on the graphic novels of the same name.
Before her death Brittany was set to star in the dance feature Tap Blues, a film by Dean Hargrove that also starred tap dancing icon Jason Samuels Smith. Murphy's sudden passing caused a halt to the film until the female lead could be recast. Indeed, Murphy's death came much too soon. It was a tragedy that gripped the attention of the movie-going public, especially because of the enigmatic circumstances in which her death happened. Although many rumors have circulated, the official cause of death is pneumonia and medication related complications. Murphy was discovered dead in her bathroom, the mystery surrounding her death deepening when taking into consideration her recent ill health and heavy weight loss. Even more mysterious was the death of her husband soon after in an almost identical set of circumstances: just six months after Murphy's passing, the actress' English born husband Simon Monjack also died of the same cause, in the same house, having been found dead by Brittany's mother, with whom he was apparently very close. A tragic coincidence, a dark Hollywood finale that leaves a bitter mark on a young couple's marriage.
Brittany Murphy found her niche, by charming audiences with her doe eyes, humor and innocent charm. It should be noted that the actress also had singing talent having recorded several songs and lent her voice to one of the characters in the acclaimed animated feature Happy Feet. Many great things were probably laying ahead for Brittany Murphy, unfortunately we'll never get to know how far her talent was to lead her.