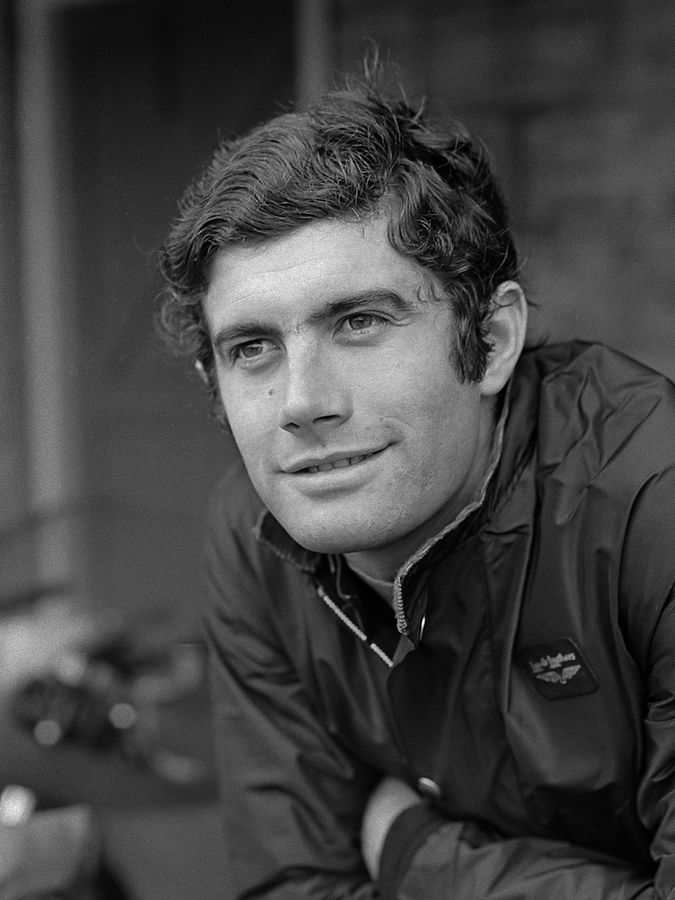 Giacomo Agostini (b. Brescia 1942) is a legend in Italy for having won the most motorbike championships in history: a total of 15. These astonishing result arrived after winning 123 races. These numbers are doubly astonishing when one realizes that he raced in more than one category (and competed in more than one during the same season).
A true gentleman, Agostini recalls loving motors and racing since he was a child, but could only sign his first professional contract at 18. This contract was with Moto Morini and Agostini achieved an amazing second place on his debut. His passion was strong, as was his talent, and it was clear to everyone watching that a brilliant career had been born. In 1963 Agostini was to win both the Italian Mountain Championship and the Italian Speed Championship Juniors.
His first, really important results came after he moved to the MV Augusta team in 1965, which allowed him to race in the 350 and 500 class World Championship: that year, he reached second place in both competitions, a strong indication of what was to come. A year later, Agostini won the 500 class championship. The following five years would be Agostini's most successful: straight championships in both the 350 and 500, for a total of ten.
The beginning of the 70's though, also proved to be the beginning of Agostini's troubles with the MV Augusta, which was no longer as competitive as the previous seasons. Agostini eventually left Augusta and joined Yamaha: it was certainly, during those years, a tremendous cultural shift for an Italian biker to work in Japan while defending the Yamaha colors. Agostini's debut with Yamaha was at Daytona, for the iconic 200 miles race, which he won, breaking into the hearts of the American fans. In 1975 Agostini won his 15th title, which would also be his last.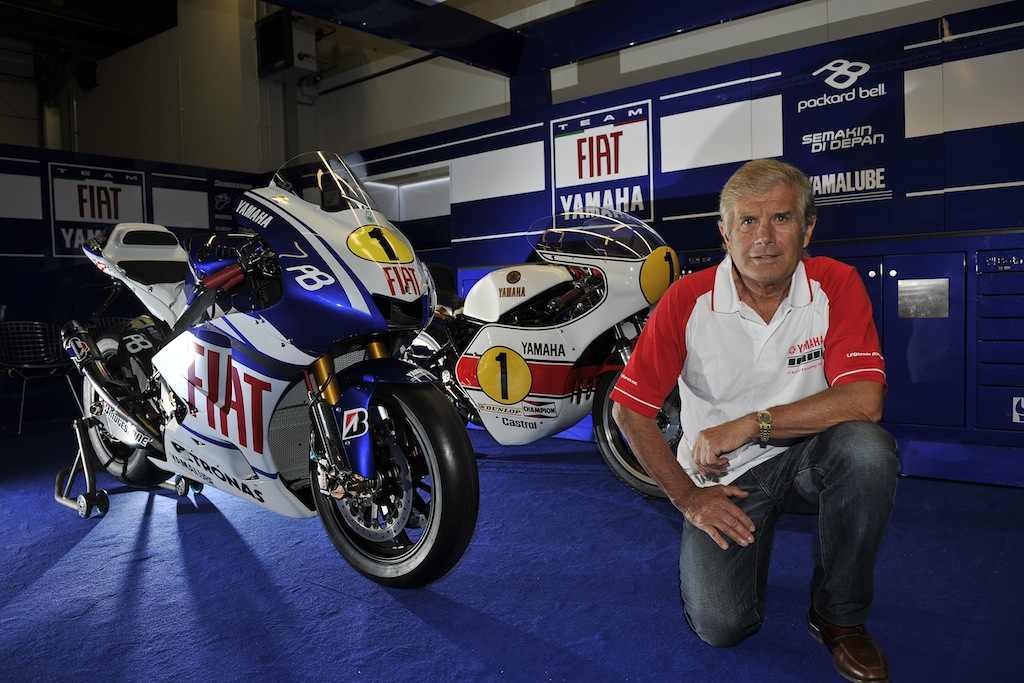 After that, Agostini kept on racing, but his interest and his age guided him toward a managerial career. In 1977, after scoring his last victory, he announced his retirement. Agostini went on to race cars, but his results were less than stellar. In the 1980s, Agostini acquired a managing position at Yamaha, a job  he held for 14 years, winning 6 titles.
Giacomo Agostini's strength, both as a biker and a manager, are his passion for motorbikes and his dedication to details, thanks to which he helped to improve the technology of the bikes he rode. These gifts allowed Agostini to win as a racer and to manage a team later on, helping great racers like Eddie Lawson. In the racing world of today, only one racer can stand comparison, at least for talent and charisma, with Giacomo Agostini: he's Valentino Rossi, even though the many differences in technology and racing standards between Agostini's times and today make an accurate and fair comparison nearly impossible.