Sexy Italian Men: Sensual Artists, Sailors and … Charmers
Is there a crisis in the myth of the sexy Italian men? Handsome, muscular, dark, and extremely well dressed, it seems in decline, an image of the past, a yellowed picture that comes out of a drawer. Yet, for years the myth has been fed by names and faces etched into the world's collective imagination: beautiful and sharp, tormented and sensual, Italian men filled the dreams of several a woman around the world. Let's see now some hot Italian men from the past and the present as well!
---
Sexy Italian men today
Raoul Bova, the actor
Today, the "Italian men" 's sex-appeal is kept high by a number of beautiful, sultry gods, starting from Raoul Bova. Bova's piercing eyes are as much of an asset as the rest of him. Women around the world drool over this hunk who at one point was known as the sex symbol of Italian cinema, thanks to Una storia italiana, a TV movie, and later Piccolo grande amore by Carlo Vanzina. To shake off this image, Bova took on serious roles in cinema, as a terrorist in Rewind, an Austrian officer in La frontiera, and Saint Francis of Assisi in Francesco, only to name a few. Instead of cooling the ardor of his sexy-image fans, this only fanned it further. One of the most famous roles he had was in the movie Under the Tuscan Sun, playing Marcello. All those who have seen Under the Tuscan Sun might remember the charming man from Positano who bumps into Frances in Rome…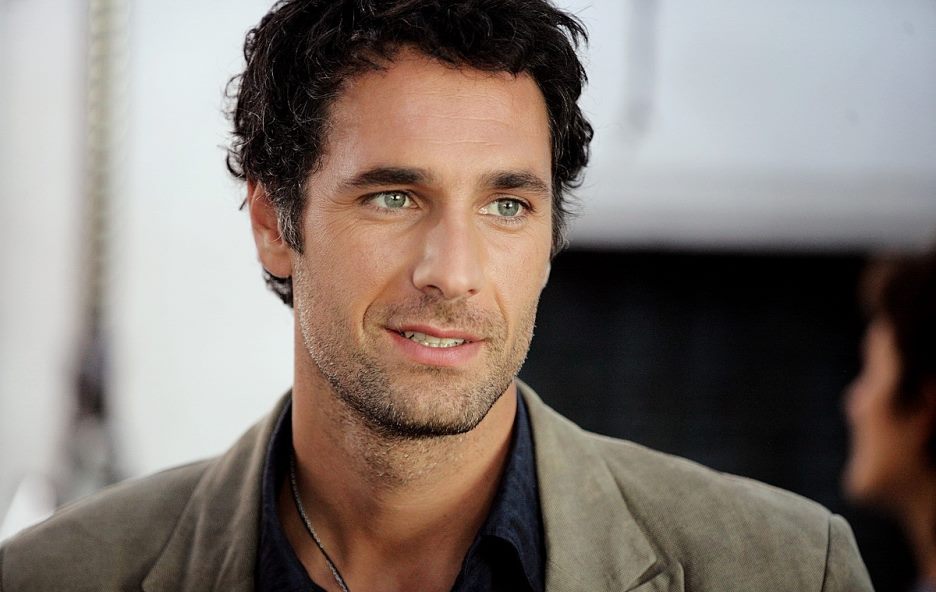 If you are into a darker, more troubling type of beauty, look no further than Alessandro Gassman. Born in 1965 in Rome, Gassman is an Italian actor who made a name for himself thanks to his acting prowess and his smoldering sex appeal. He has Italian, French, and German blood in him and is married to Sabrina Knaflitz. His marriage had done nothing to reduce his sex-icon image. His acting career started at 17 with his father, iconic actor and sex symbol of the 50s Vittorio Gassman, directing him.
Luca Argentero
Different is the way to fame of another of Italy's favorite hotties, Luca Argentero. Born in Piemonte, Argentero found fame as a winner of the Italian Big Brother. Argentero's debut as an actor came in 2005 in the TV series Carabinieri, and in 2006 he acted in the movie A casa nostra, directed by Francesca Comencini.Saturno contro, directed by Ferzan Ozpetek, Solo un padre by Luca Lucini, and Il grande sogno, directed by Michele Placido, are his other well-known films. He became known to the international public after he played Giovanni in Eat, pray, love along with Julia Roberts. In 2011, he worked once again with Michele Placido in Le Guetteur (Il Cecchino). In the same year, he was a protagonist of his first theatre pièce, Shakespeare in Love.
Some more hot Italian men
Riccardo Scamarcio, the actor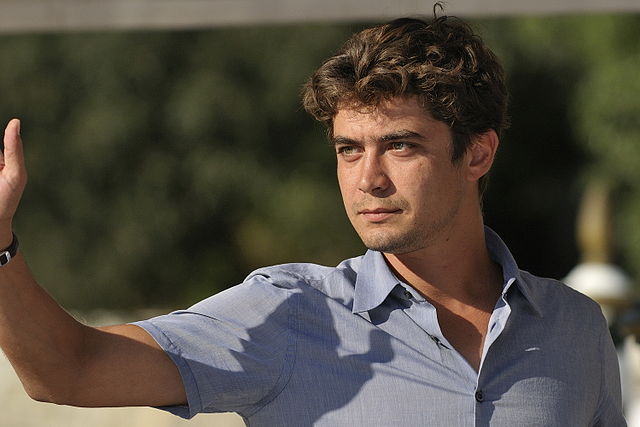 When it comes to Southern Italian charm,1979 born Riccardo Scamarcio, from Puglia, is one of the most remarkable among our beauties. His appeal does not lie entirely in his deep green eyes nor in his curly hair (though they help), but also in his extraordinary acting talent. A self-confessed fan of Mastroianni, he acted in a bunch of well-known films, such as Tre metri Sopra il Cielo (Three meters above the sky), Texas, Mio fratello è un figlio unico, for which he won popular and critical acclaim. In 2012, he was chosen by Woody Allen for his To Rome with love, along with other huge names of acting, such as Roberto Benigni, Penelope Cruz, and Alec Baldwin. In 2015, he was nominated for a David di Donatello (one of Italy's most prestigious acting awards) for his interpretation in You can't save yourself alone.
Last but not least…The sexiest in the kitchen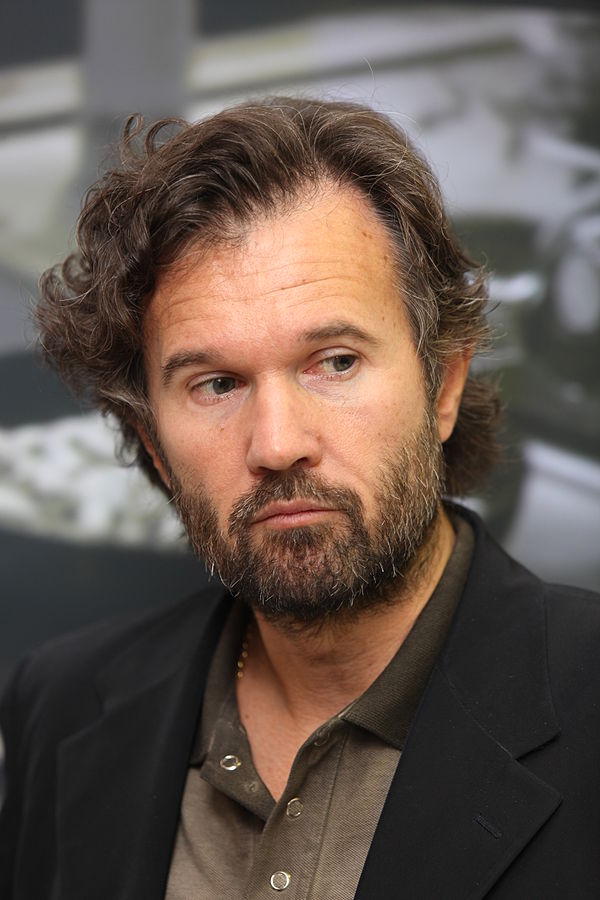 If you think that sexiness is only for actors and sportsmen, you are mistaken. According to Italian women, there is another category where sexiness abounds: chefs. Carlo Cracco, of whom we have spoken in our article about Italy's most famous chefs, has conquered the heart of plenty of Italian women with his dark looks and temperamental outbursts. The fact he is good in the kitchen certainly adds to the mix.
Cracco comes from Veneto and has trained with the best chefs in the world, including our own Gualtiero Marchesi and France finest, Alain Ducasse. He is protagonist of many a culinary venture: his main restaurant, Ristorante Cracco, has been voted one of the best 50 restaurants in the world. He has also opened a bistro style eatery on the Navigli, in Milan, Carlo e Camilla in Segheria.
But the vast public knows him especially for his TV career as a judge in Masterchef Italia and Hell's Kitchen Italia. Married twice, he has two children with his first wife and two with his current, Rosa Fanti.
The sexiest in history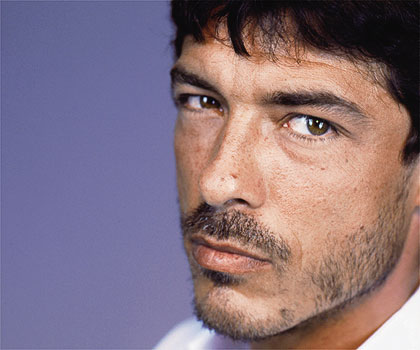 The world still remembers Julius Caesar: his eyes, dark and fiery, went down in history. During his life, he had four wives, all married for economical and political reasons: no surprise there. He was elegant and attentive to each fo them.
Truth is, Roman people still love Caesar today, and it shows: a day goes seldom by without fresh flowers being placed on his grave.
But even more intriguing was the charm of Giacomo Casanova. The Venetian is probably the most notorious lover of all times and he single-handedly created the myth of Italy's modern playboy. An unbridled and unscrupulous rover, he was a player, a cheat, an actor, a great charmer, but also a man of profound intelligence and culture.
And what about the Father of our country, Garibaldi? The hero of "Two Worlds," bearded and sensual, had freedom and women in his heart. Apparently, the latter couldn't say no to him, maybe because he embodied to perfection the stereotype of the bello e impossible, handsome and unreachable: so much so, women apparently fell in love instantly with him wherever he went. And the man traveled a lot.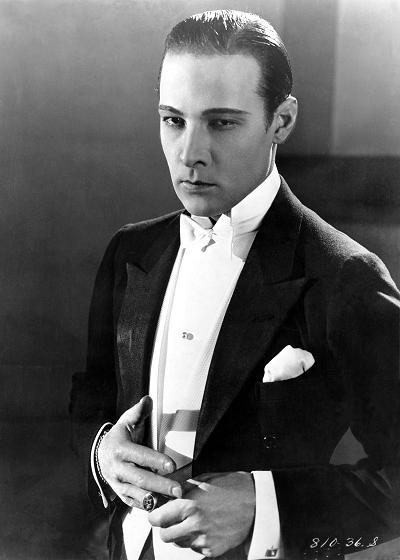 The sexiest on the silver screen
Yet, the world of Italian sex appeal would be nothing without the magnetic, timeless charm of Rodolfo Valentino. The US naturalized Italian actor, he was an icon of success and fashion in the silent film era, a romantic hero and a scoundrel all at once. Valentino is probably the first modern sex symbol, at least in the sense we say it today: women swooned, screamed, and would do anything for him.
And then, we must mention Marcello Mastroianni, unforgettable in Fellini's La Dolce Vita and 8 e 1/2: he was Italy's own post-war sex symbol, along with fellow actors Vittorio Gassman and Giancarlo Giannini.
This is the list of sexy Italian men from the past and the present. Some really hot Italian men that you must know about were listed. We will update this list as time is passing so we keep you updated on those who you should keep an eye on!
Written by Paolo Nascimbeni, Updated by Helga Dosa