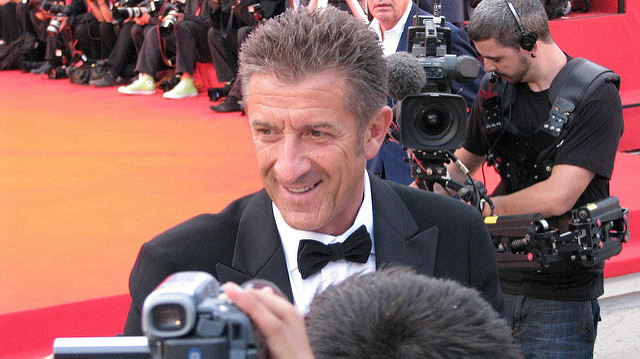 From cabaret to stardom, Ezio Greggio has perfected the art of being in show business, finding success without compromising his private life. Greggio owes a great deal to Antonio Ricci, the author of many live hit shows on Italian television, and the 80s hit "Drive In." The show was full of sexy and cutting edge comic gags that brought a different dimension to Italian television. Many have accused the show of being the beginning of the end — and the first to lower quality standards — while others think of it as a true stroke of genius that brought a breath of fresh air into Italian homes. Either way the show was definitely a major success and Ezio Greggio was the pleasant surprise that came out of it, even though he wasn't the main star. Despite not being the star, Greggio became a fan favorite and his fan base began to grow rapidly.
As Greggio achieved fame and money on television, the doors of cinema opened for him, and indeed, he was cast in some top box office comedies, but his true passion had to wait a few more years, when he met Hollywood legend Mel Brooks and initiated a very profound friendship and collaboration. Greggio had a special appearance in Mel Brook's Dracula with Leslie Nielsen, so far Greggio's only appearance in the U.S market, however, he chose Hollywood as the location to his film/spoof of Silence of the Hams, which he also directed. The film did not do very well, but it was a great and fun experience for him. While cinema was clearly a passion for Greggio, it was never as kind to him as television. After wrapping his movie, Greggio found that Italian television had a show ready and waiting for him that was a total game changer, introducing a new genre that Greggio would usher in.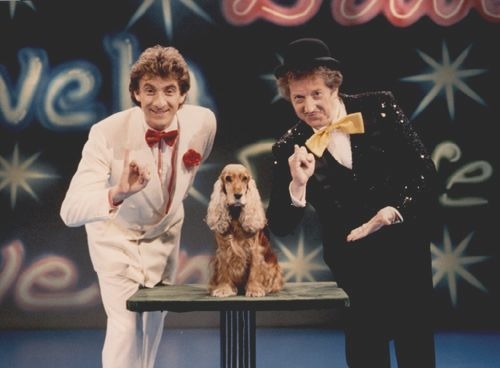 Antonio's Ricci created "Strisica la Notizia", an evening show mocking the news, to be aired right after the real news. The first few seasons the show was merely a comedy, but as it grew in popularity it also became a real social event. Often dealing with political corruption and scandals, the show initiated social campaigns that led to real police arrests and strong convictions. Due to its comedy theme, the show had more leeway in what it said and how it confronted the issues than was available to the real news. Today the show is at the top of the ratings and the format consists of two hosts that read the news and a bunch of outside reporters/actors that investigate or discuss what is going on in Italy. Ezio Greggio is the primary host, but only for six months of the year, then he is replaced by others, however never for a long period of time, to guarantee Greggio's visibility.
Another reason Greggio is only on the show for six months is that he lives in Monte Carlo. In order to keep his Monaco residency and avoid Italian taxation (but this got him some legal troubles), Greggio must return every six months. A controversial decision on his part, but that doesn't seem to interfere with his success and popularity. During his time off from "Striscia," Greggio does some live theatre and largely keeps out of the public eye, to the point that he hardly ever gives interviews. Very little is known about Greggio personally, other than his love for the soccer team Juventus, which he has never made an effort to hide.
With his success in new genres of television, Ezio Greggio has become a popular personality on Italian television and a cultural icon of a new generation, using his "fake" news to enact real change and also to entertain.