"The way to health is to have an aromatic bath and scented massage every day…" Hippocrates once said. Seeking an Italian spa to de-stress, have beauty treatments, or alleviate serious health problems, such as arthritis, is very much in fashion in this chaotic and stressful time. As Hippocrates tells us, this is not a new phenomenon. The famous Greek physician strongly advocated the therapeutic benefits of the ancient spas.
Thermal baths were and are considered the best cure for our body and mind since Ancient Roman times. Along the time, man's interest and passion for thermal water got constantly increased thanks to the benefits it offered.
On our days, we can all reach them easily and Italy is considered the best place to try the Spa experiences of wellness centers with thermal springs and the therapeutic benefits of all the treatments.
History of Spas – Built by the Romans
The Romans built many hot air baths and used oil, massage, and exfoliation treatments. During medieval times the popes used the cures of the therapeutic water. Edwardian royalty, aristocracy, and artists loved to visit the great spas of Europe where they tended to misbehave as well as take the cures! Goethe, for example, said that: "What I indulged in, what I enjoyed, would be too long a confession, I hope all will enjoy it that way, those with experience and the uninitiated …"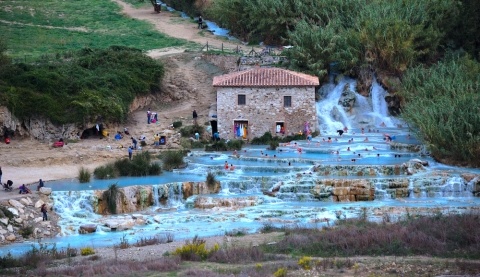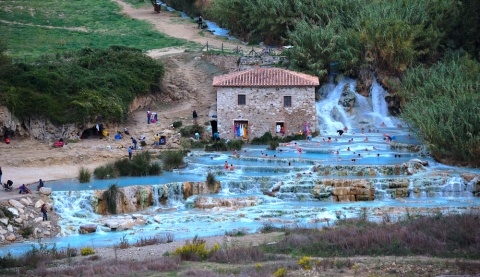 The properties of mineral waters of Italy
Mineral water contains dissolved mineral salts from the soil and terrain which have curative properties. The heat of the water which comes from far beneath the earth before it gushes forth as spring also adds to its healing qualities. Thermal waters are good for many conditions, including skin problems, nose, ear, and throat troubles, such as sinus, and arthritis. Increasingly, women are using the very popular beauty treatments available at many spas. These include anti-cellulite treatments, body masks with mud or seaweed, ex-foliation, and delightful massages.
Ways in which the water is used include sipping the mineral waters, having relaxing baths and showers to stimulate the skin and get rid of toxins, and hydro massages, i.e. showering underwater so that the spray of the water has less force. Well-known spas in Italy worth visiting include Abano Terme, Saturnia, Viterbo, and Ischia.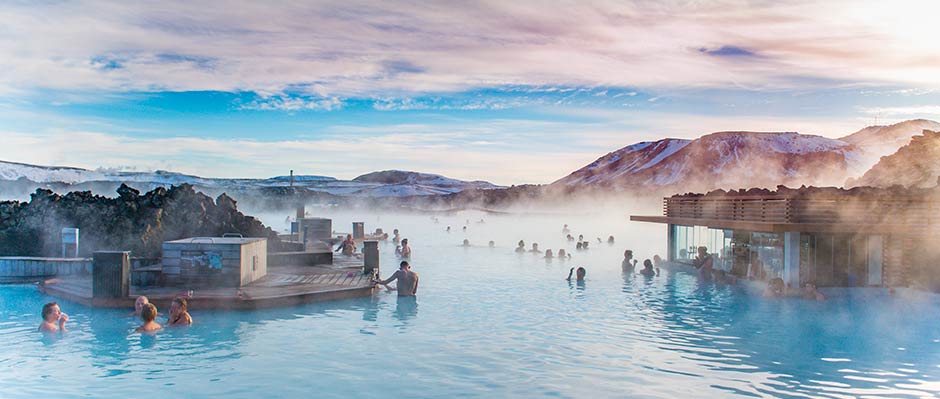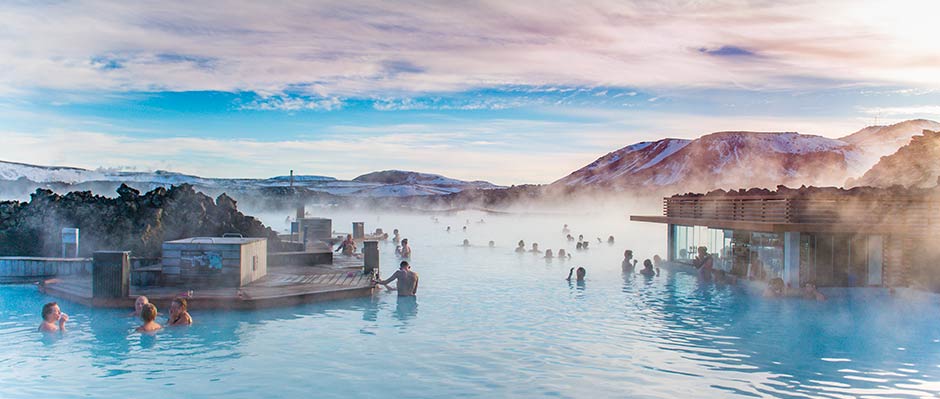 List of Spas in Italy – Regions
Adapt your trip itinerary to the most popular Spa destinations around Italy and spend few hours lounging in the thermal waters of hotel pools swimming. Live the Spa experience by swimming free in the thermal waters of a lake, along with the waterfalls that are carved naturally out of travertine stones.
All the Spa destinations around Italy exist only to relax and rejuvenate visitors and all the facilities imply all the necessary care you need, adapted to all the budgets and schedules, having spectacular nature at one's doorstep.
Abano Terme – Padova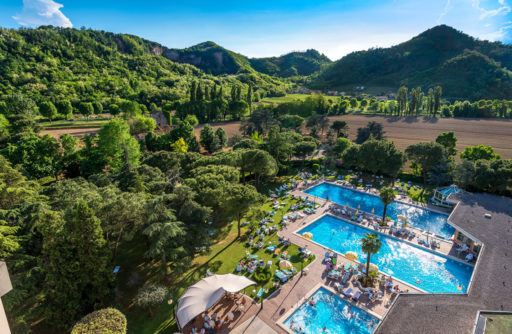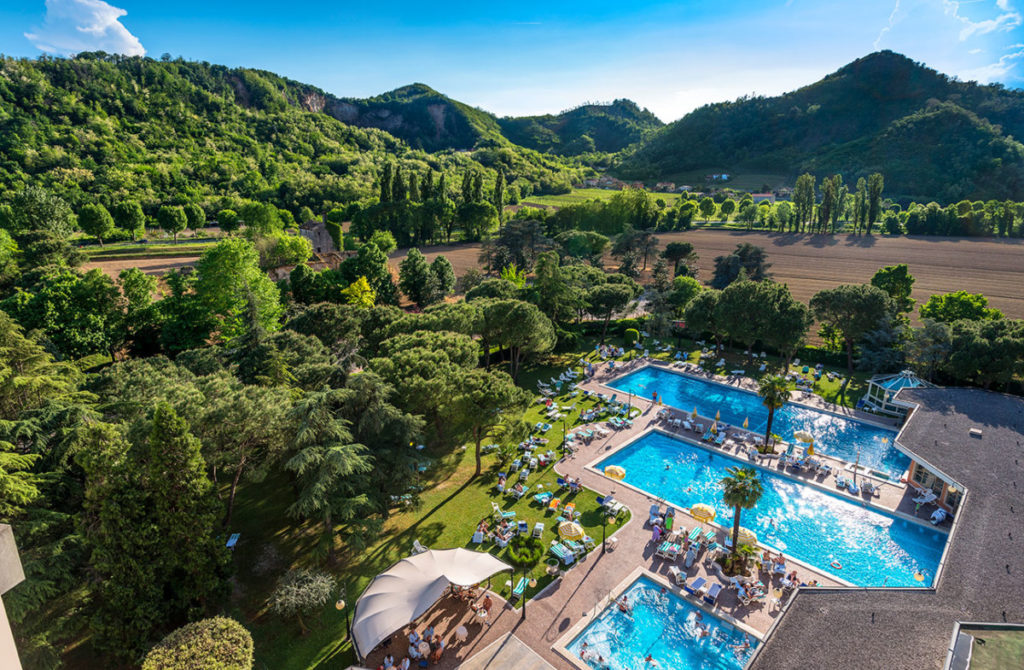 The Abano Terme near Venice was used by the ancient Romans and features extremely hot water – 87 degrees Celsius – which contains sodium chloride, sodium bromide, and sodium iodide. There are beautiful outdoor pools here where people bathe in the 'healing waters'. There are 107 hotels here to choose from and there are many beauty treatments available, including phytotherapy and fango therapy, i.e. mud therapy. According to the deliciousitaly.com website, this consists of a 'thermal bath with added salts and essences of flowers, melissa, rosemary, lavender, orange flowers, and many others, which work according to the case for relaxation, strengthening, slimming.'
This area is famous for its fango therapy, which consists of placing radioactive mud poultices on the skin for 15 to 30 minutes, bathing the mud off in a mineral bath, and a bracing massage. Mud therapy is also good for arthritis and sports injuries and may stimulate beta-endorphins – the body's natural pain killers. Places to see here include the Cathedral, the Bell Tower, the monastery and, of course, the beautiful hilly countryside of the Euganian mountains.
Terme di Saturnia – Tuscany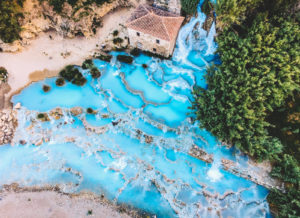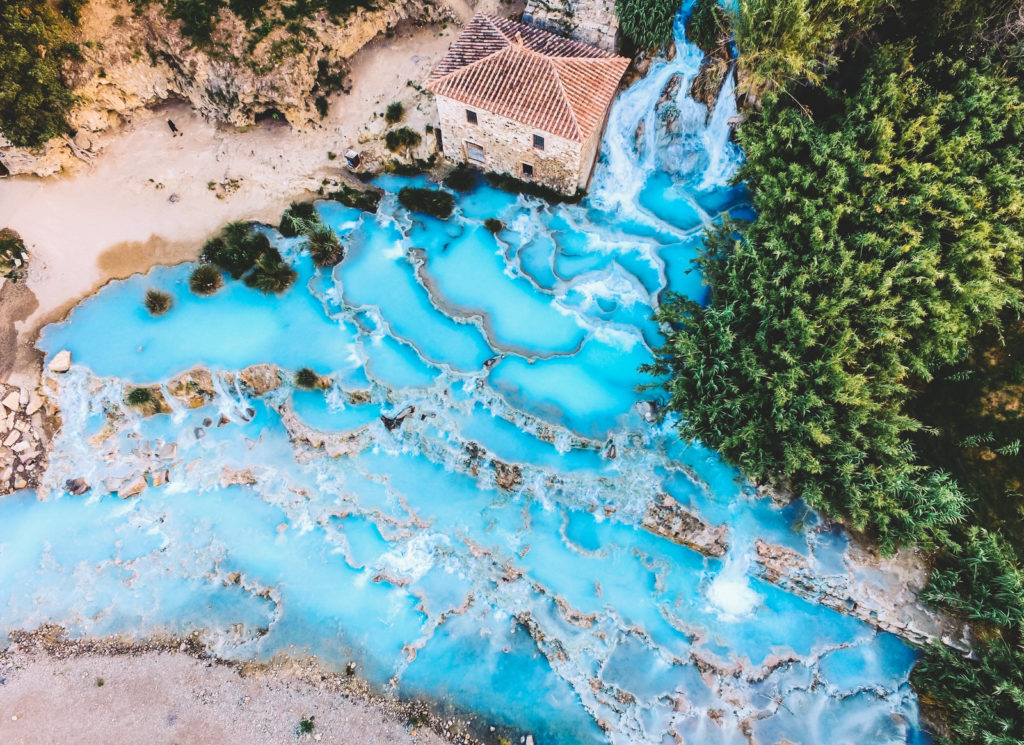 Basically, the area around this ancient hillside town in Tuscany is famous for its hot sulfurous waters from underground springs. Near the town, there is a large waterfall that forms many natural rock pools in which the ancient Romans and Etruscans liked to bathe. According to the Visit Tuscany website, it was said, in medieval times, that the waters were bewitched, both on account of their heat and for the acute "satanical" odor which emanated from them. The waters here are also famous for their thermal plankton, which is believed to have a moisturizing and rejuvenating effect on the skin.
For example, the luxury four-star hotel, Terme di Saturnia, has an extensive beauty and spa program with a doctor on hand, and spa packages are available. The picturesque hotel is in an ancient building of travertine stone surrounded by large parklands. Pampering treatments available here include multi-jet stress reduction which involves bathing amidst 90 jet springs that provide a thermal water massage and gommage. Gommage consists of exfoliating the skin and then rehydrating it with thermal plankton treatment. The hotel even has a beauty product line that contains ingredients from the waters. So if you're looking for great spas in Tuscany, definitely put on top of your list the Terme di Saturnia!
Terme dei Papi – Viterbo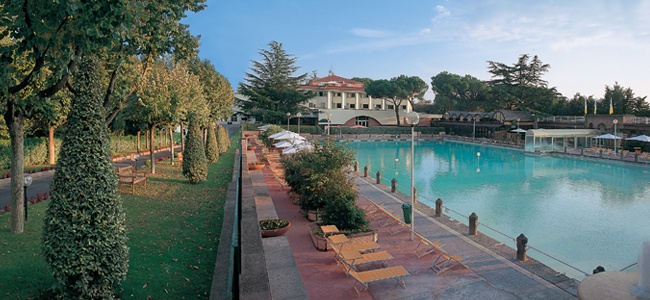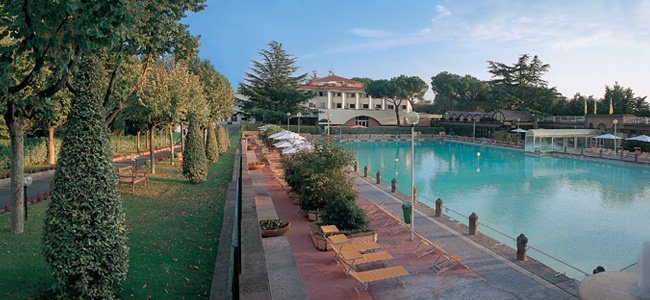 The sulfurous springs around Viterbo were mentioned by Dante in his Divine Comedy, used by the Romans and Etruscans, and even visited by some of the popes. This town, which was once a seat of papal power in medieval times, is also worth seeing because of its Papal Palace, and San Pellegrino, the best-preserved medieval quarter in Italy.
Finally, Treatments available at the luxurious spa, Terme Dei Papi (Baths of the Popes), include facials with volcanic mud or a steam bath in an ancient cave. The actual Terme consists of a huge pool of famous hot water, built of limestone. Viterbo can be seen on a side trip from Rome.
Mezzatorre Resort – Ischia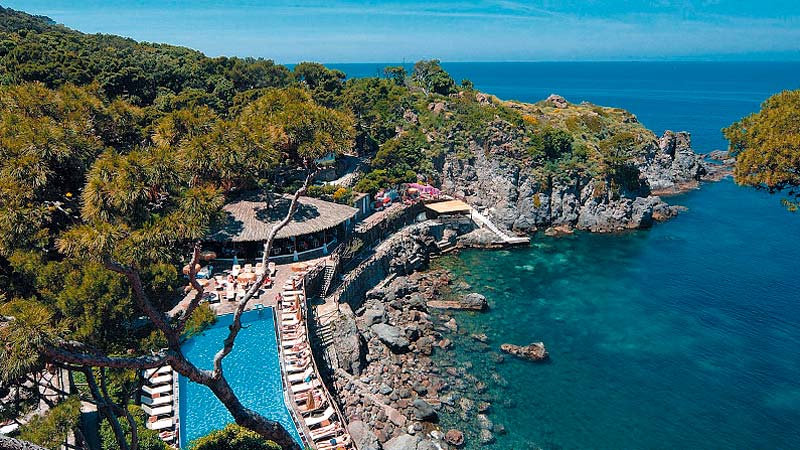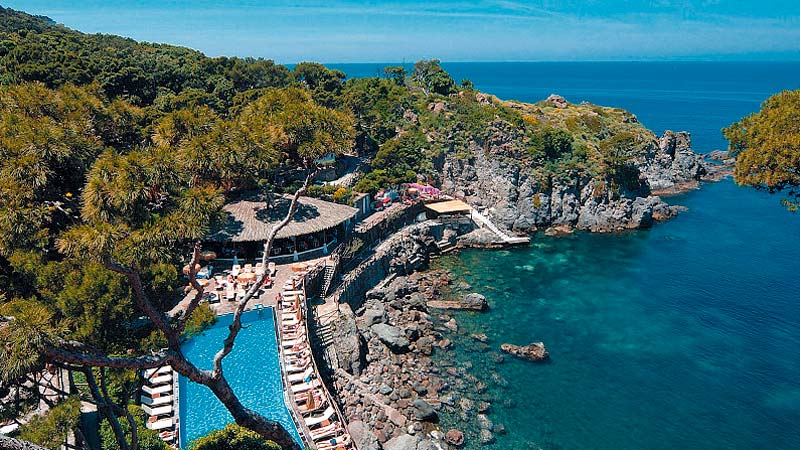 Ischia is a beautiful, volcanic island near Naples nicknamed 'the green island' because of its very green vegetation. Famous for its mineral springs which are very hot and radioactive, many treatments are available at the spas here. One of the most visited spas around Ischia is called Mezzatorre Resort and Spa, offering a range of packages for its guests. These include mud baths, in which argilla, i.e. volcanic mud, is mixed with water and spread on the body for about half an hour; cave therapy, i.e. spending a short time in the hot caves nearby to help the heart and breathing; thermal baths; and massages. These treatments all help skin problems, help to get rid of stress, and have a rejuvenating effect.
Best Spas in Rome – Fusion Spa, offering a wide range of services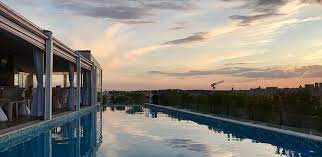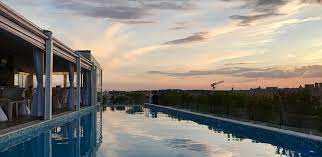 Named as the Temple of Beauty, The Fusion Spa wellness lounge is the best place to free yourself from everyday tiredness.
This Spa in Rome is part of the largest baths ever built during the Roman Empire, being part of the spectacular area of Diocletian's baths. Guests are invited to a diversity of sessions, all presented through some marvelous wellness programs. The elite at Fusion spa is at each guest's disposal with diverse packages: hydromassage, beauty treatments, chromotherapy, and a large selection of massage and ritual types specifically for body and soul nurturing.
The treatments are split into two categories: for him and her – following all the types of massage, from classic to oriental and beauty, a whole day spa package including features for one, or couples.
Why should we choose Italian Spas?
Italian spas have the double blessing of restorative waters nestled and tucked in the center of panoramic vistas and outstanding weather conditions. Spa visitors can experience the restorative powers of the hot springs and continue the process while communing with nature afterward as they bask in the natural element of the sun's warmth surrounded by the natural beauty of cypress trees. Garden walks, special diets, mudpacks, beauty treatments, slimming, and toning massages complement and enhance the spa experience.
By Lisa-Anne Sanderson
Updated and edited by Roxi B.