Trying on a pair of stiletto Gucci boots, hard on the outside, buttery soft on the inside can reduce the sanest and poised woman into a gooey mess.
From Cavemen to the Catwalk – The history of high heels
There are few experiences in life that can rival the sheer pleasure and excitement women feel when shopping for high heel shoes at Fendi and Prada in Italy. Glancing at the shelves of possibilities, their eyes light up and their hearts flutter like that first time they fell in love.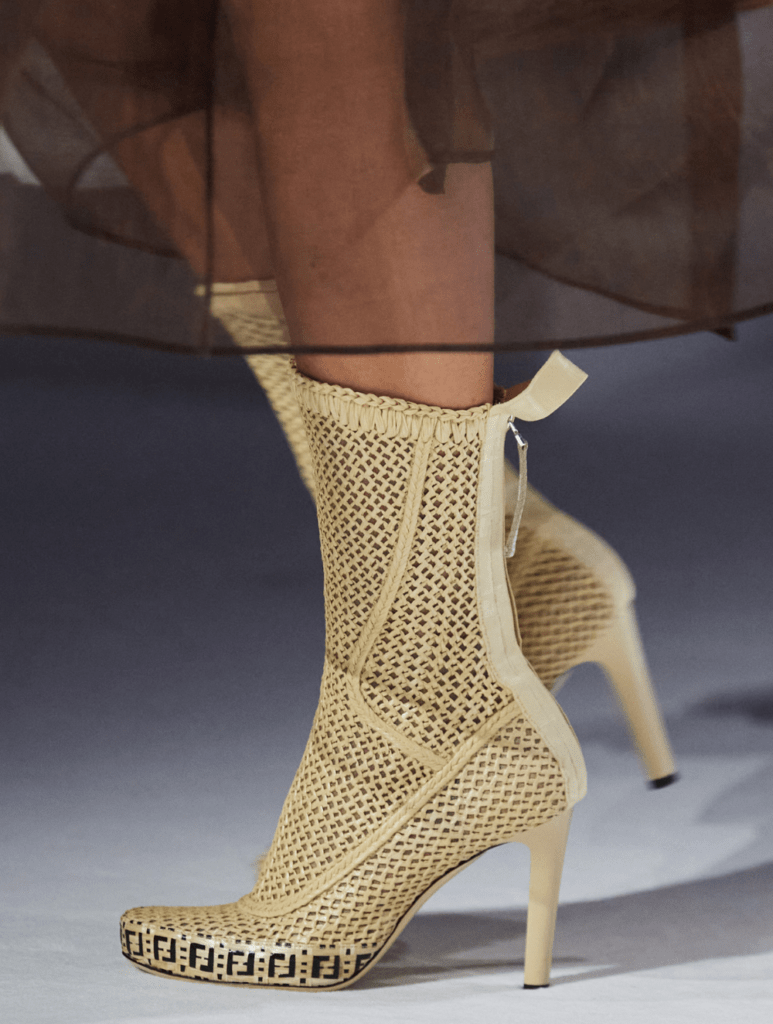 Italian High Heels and Fishnet Stockings
Owning entire closets full of shoes may seem frivolous and superficial, but in reality, women are merely paying homage to the bricklayers of our modern civilization. Shoes are one of the oldest inventions of our primitive ancestors. They were first created with a piece of hiding or plaited grass to protect feet from sharp rocks and rugged terrain. Shoes are also constantly referred to in the Bible and depictions of high heels dating back to 4000BC have been found on the walls of Egyptian temples and tombs.
Most people know that fashion trends are cyclical. They peak in popularity and are then discarded until they get re-introduced in another decade. But you might be surprised to learn that most of the shoe styles that are seen gliding down the runways in Milan and Paris have a long and fascinating history of several hundred or even thousands of years behind them.
Women in high heel shoes – A mystery for men
One mystery to men is why women would voluntarily torture their toes with pointy-toed shoes or high heel shoes, yet these continue to be the most popular styles for dress shoes today. This is because high heels work wonders for a woman's figure. They make the legs look long and shapely, tuck in the tummy, lift the bottom, make hips sway. They make a woman look sexy and confident. What more can one want of a fashion accessory
So fashion today just trumps comfort, not unlike the medieval period of Europe, when extravagance was more sought after than practicality. During this time, the Crackow was designed, which was a shoe with a 5-inch pointed toe, eventually prohibited by law because it was almost impossible to walk in.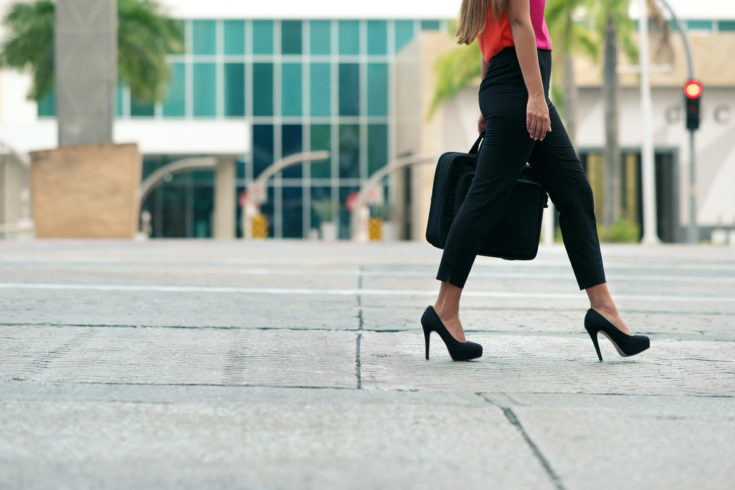 Heels are a staple in the chic urban woman's wardrobe, but this wasn't always the case. In the 1500s, it was men, descendants of the European nobility, who began to wear heeled shoes in order to keep their feet in stirrups when riding. Although there are some references to heels in history prior to this, this is when it became popular for men of the courts and the term "well-heeled shoes" came to suggest "being wealthy" or "able to afford costly shoes."
In 1533, it was the wedding of the Italian-born Catherine de Medici with the Duke of Orleans in France that brought high heels in vogue for women. Ladies can thank this fashion-forward royal who insisted on having heels made for her in Florence prior to the wedding. The 14-year-old vertically-challenged bride set the rage in Paris for the new "It" shoe.

And just when you thought that Renaissance man Leonardo Da Vinci couldn't be credited with another brilliant endeavor, he is rumored to be the inventor of high heels.
While many women today take pride in their ease and speed as they rush around in their 5″ Manolos, it's likely that the 16th-century women of France, Spain, and Italy could have literally given the modern beauties a run for their money. In the mid-1500s, Chopines became popular, particularly in Venice. Chopines are extremely tall shoes that reached heights of 24″.
The higher the woman was in social status, the more restricted her movement, forcing women to carry canes or take servants to help them. High heels stayed in style until the late 18th Century, but during the midst of the French Revolution, it was considered in bad taste to show any sign of opulence. Ironically, Marie Antoinette ascended the scaffold for her young and tragic execution in a pair of 2″ heels in 1793.
Finally, high heel shoes emerged again as factories began to open in Italy and other parts of Europe in the late 19th century. The US was not far behind as it opened its first high heel factory in 1888. Women favored modest styles until the Roaring 20's when hemlines rose and elegant shoes showcased bare legs. In 1954, Roger Vivier designed the first stiletto heel with its infamous bold arch for the house of Dior.
Stiletto high heel shoes
"Stiletto" is an Italian word for a small metal dagger. Stiletto high heel shoes became extremely fashionable in Italy and had a diameter of 5mm for nearly all of their length, although the heel sometimes flared out a little at the tip. They went out of fashion for a while, but have made a comeback on the ramps since the turn of the new century.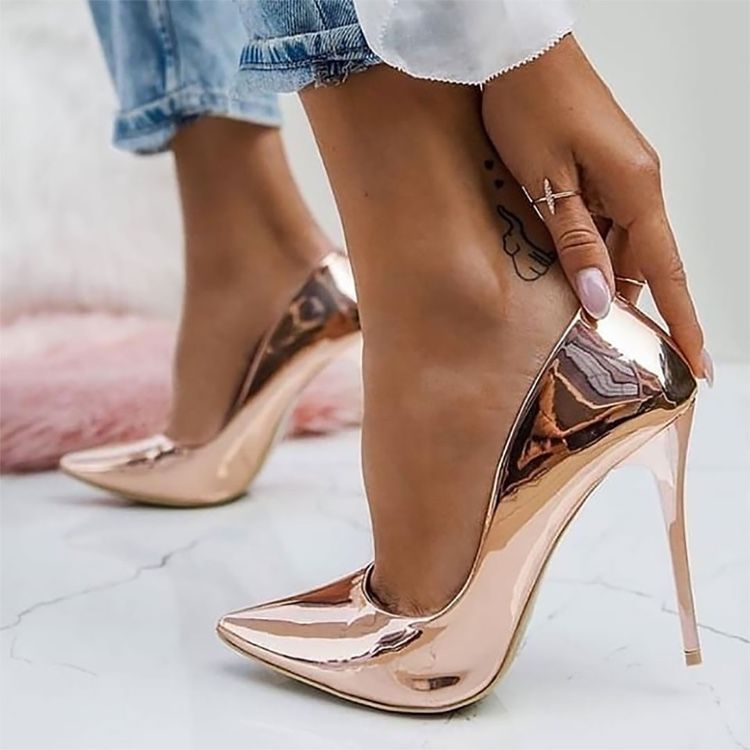 Italy – The home of luxury shoe brands
Italy has become the home of numerous luxury shoe brands because they are known for their combination of stunning looks, great quality, exquisite craftsmanship, and undeniable comfort. It's natural to pick an Italian brand like Ferragamo, Tods, Prada, Giuseppe Zanotti, Dolce, and Gabbana: Italy is the land of Le Belle Scarpe.
For fashionistas on the hunt for a pair that will turn a roomful of women green with envy, Italy is the first and last destination. The hard part: Moschino or Miu Miu? Gucci or Prada? The choice is yours, but you can be sure your shoes are knockouts if they cost a bomb, and are made in Italy.