In Budapest, Gianmarco Tamberi won the World Cup in the high jump with a leap of 2.36 meters, adding gold to his already impressive collection.
Our hero's path in Budapest
The athlete from Ancona, nicknamed Gimbo or half-beard, has been doing his superstitious routine since 2011. To relieve tension during the Italian junior championships in Bressanone, he opted to shave the right half of his face's beard. A superstitious ritual to which he never said goodbye and which accompanied him during the Budapest gold rush.
In a thrilling final, the 31-year-old Italian finished first with a jump of 2.36 meters, ahead of American JuVaughn Harrison (same score, but with an error) and Qatari Mutaz Barshim (2.33). It's the story of Tamberi, who won everything in Hungary. The Italian national athletics team leader had already demonstrated himself at the top level, and his palmarès was enriched with a very heavy gold medal as a result of this outstanding achievement.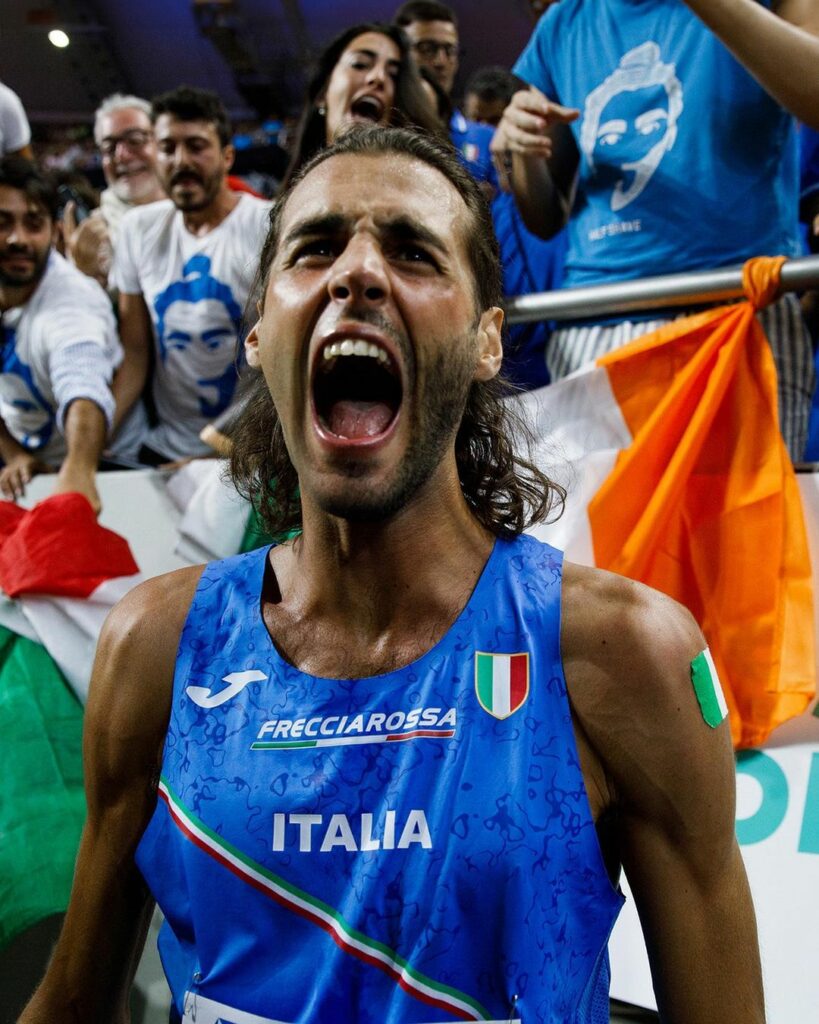 He had previously made his intentions apparent on August 1, 2021, at the Tokyo 2020 Olympics. On that occasion, Gimbo won the competition alongside Mutaz Essa Barshim, jumping 2.37 meters.
On August 18, 2022, the half-beard recurs. At the European Championships in Munich, he took the top step of the podium with a 2.30-meter performance.
Except for Alberto Cova in the 10,000 meters, a hat-trick was never seen in Italian athletics until the triumph on August 22.
Even the crowd's idols, such as him, cry. The romantic scene was indescribable, with many passionate kisses. His wife Chiara Bontempi, who had accompanied him to the 2020 Tokyo Olympics, went to the stands to look for him after the amazing performance.
The Budapest 2023 podium
Gianmarco Tamberi (2.36 m)
JuVaughn Harrison (USA), 2.36 m
Mutaz Barshim (Qatar), 2.33 m
The performance can be viewed by going here.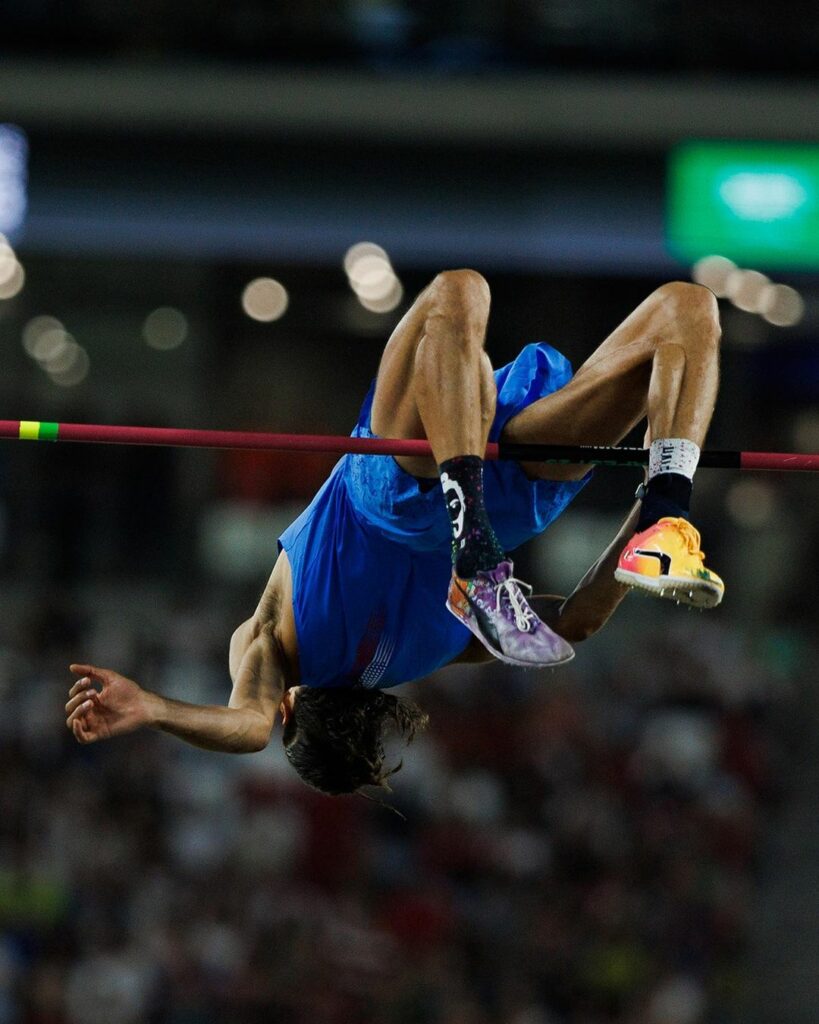 Gianmarco Tamberi's post-victory remarks
The most powerful Italian jumper of all time has not suppressed his feelings. Following the triumph, Skysport's microphones were opened, and the following is a portion of the speech in full and translated:
"I feel repaid for all of my sacrifices." I have to thank everyone who helped me get here, including my wife. My sensation is one-of-a-kind. I've defeated opponents who resemble superheroes, and it's insane. I had one of the best warm-ups of my life. I've always been intensely focused. On the platform, my secret is to be myself. I knew it was a crucial match point when I didn't miss 2.36. After 12 years with the same coach, the apprehension of changing staff is palpable. My father taught me how to jump, and I owe everything I've accomplished to him. But things weren't working like they used to. It was difficult to let him go. Many others were skeptical. I want to thank the new employees who helped me on my journey. We are a one-of-a-kind, close-knit group. There's also a sentimental side that wasn't there previously. Even though my father and I haven't spoken in a long time, there's little doubt that this medal is a direct result of what he taught me."
Gimbo is the son of Marco Tamberi, a former Italian high jumper who held various Italian records that Gianmarco has since amply eclipsed. On multiple occasions, the athlete attempted to explain his father's conflicted relationship. It became increasingly coach-athlete as time passed, while internal problems mounted. Before Tokyo, the bond was broken, Gianmarco found a new coach, and his father departed the world champion's team.