Chiara Ferragni. A name that every girl and young woman knows in Italy, but not just! When we speak about fashion influencers and fashion bloggers, Chiara is by far one of the most famous of all! But how did this happen? How she became famous, and how Chiarra Ferragni built a fashion empire?
Chiara Ferragni at age 35 is the owner of The Blonde Salad fashion blog, her fashion brand, as well as she now joined Tod's Italian luxury fashion company's board. Don't forget the Instagram of Chiara Ferragni, where she has almost 29 million followers. That's much more than the number of inhabitants of Australia! And her journey to a fashion empire actually began with this fashion blog, The Blonde Salad.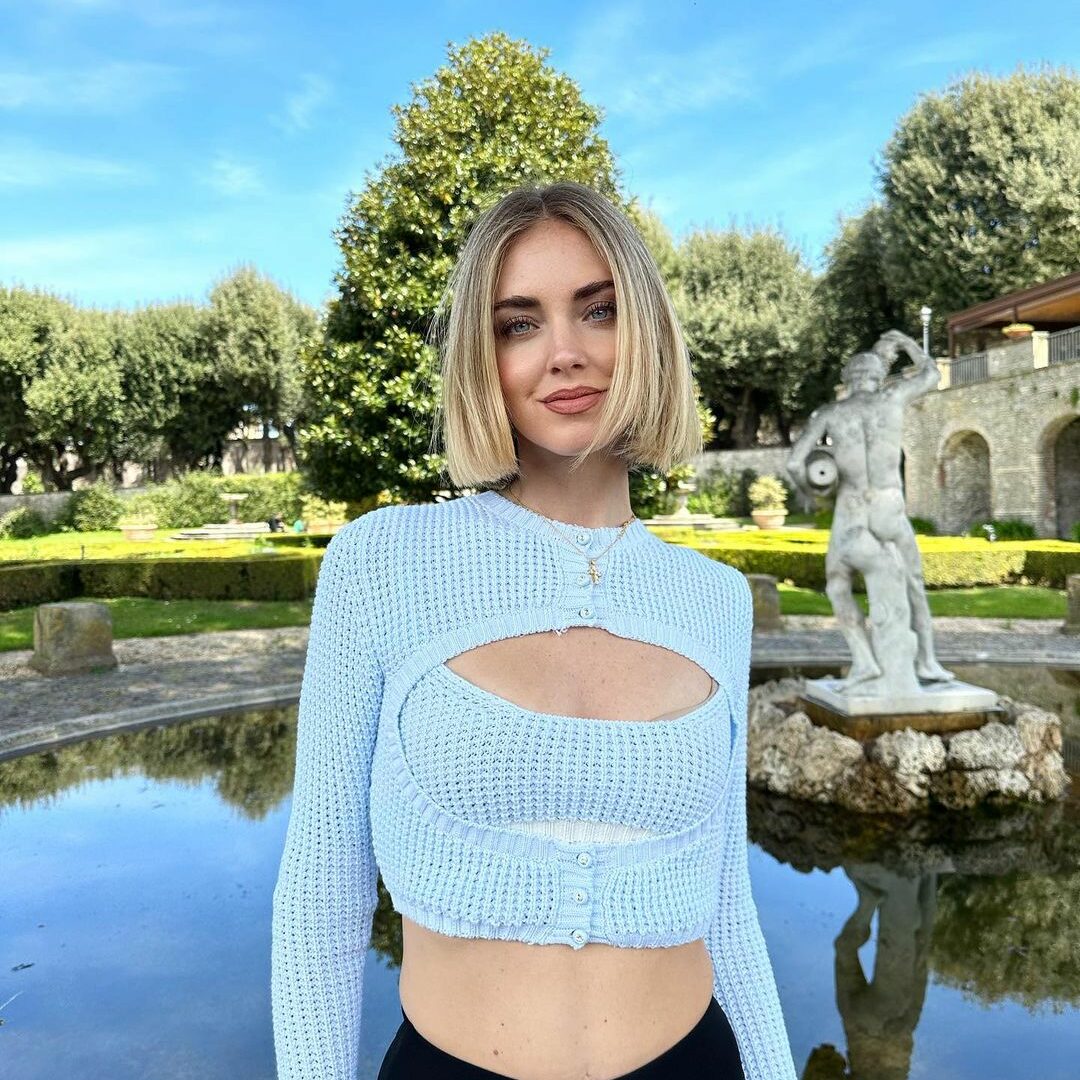 Chiara Ferragni – the road from a fashion blog to an Empire
The Italian fashion enthusiast, Chiara, started the fashion blog TheBlondeSalad.com in 2009. The Chiara Ferragni Collection launched in 2013, and we must say that its success is unquestionable! If you're following Chiara Ferragni on Instagram, you can see, that whenever she's launching a new collection, it's selling out so fast, especially online that it's absolutely fabulous! In 2013, she also moved to Los Angeles, California. She's been living there for a few years, owning also a Beverly Hills house.
The rise of Chiara Ferragni in the fashion industry
Just two years after launching the Chiara Ferragni Collection, in 2015 Harvard Business School has dedicated an entire case study to her career. This was reviewed later in 2017, adding in her two companies. In 2016, theBlondeSalad.com turned from a personal blog into a lifestyle website, adding in an e-commerce platform as well for her Collection. Also, at this time The Blonde Salad was expanded into a talent agency that's managing Chiara Ferragni's sisters, Valentina Ferragni and Francesca Ferragni, but also Manuele Mameli and Marina di Guardo.
She remained unstoppable and in 2019 together with Manuele Mameli she launched the Beauty Bites masterclass. The success of the masterclass was unquestionable, as they also received the Glamour Award for the "Best Beauty Masterclass of the Year". In this same year, the Chiara Ferragni Unposted documentary premiered at Venice Film Festival.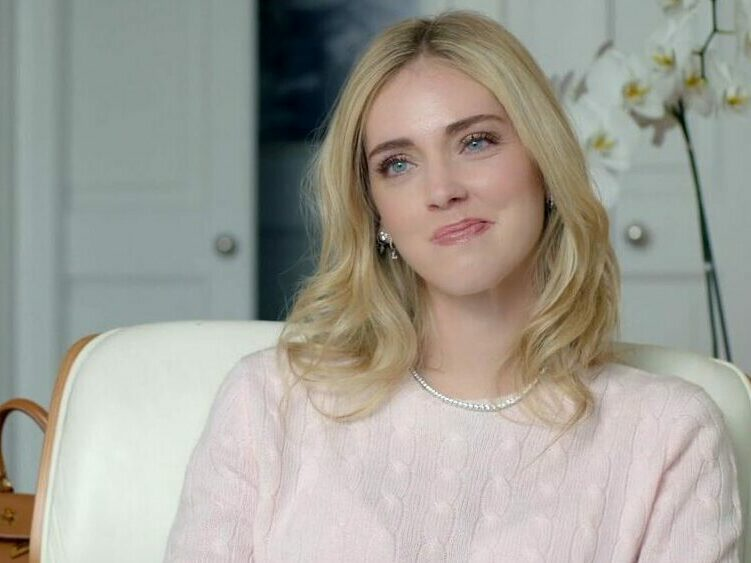 This film was directed by Elisa Amoruso, and it is about Ferragni's life and career. It's also sharing Chiara Ferragni's wedding and many more. The movie Chiara Ferragni Unposted gained the status of the most-watched film event in Italian cinema history. It is also available to watch on Amazon Prime.
We also can't ignore the biggest new challenge for Chiara. In 2021, she joined the board of Tod's, the Italian luxury fashion company. This event brought the luxury brand an income that has covered all the losses that they had during the covid period. The influence and the continuous work that she's doing need extra attention, as we're sure that she'll continue to grow and build!
Husband and family
The family grew after the wedding. Chiara Ferragni has two children, Leone, born in 2018, and Vittoria, born in 2021.
Wedding
As a businesswoman, Chiara seems unstoppable. While at the age of 35 she has a global fashion empire, she's also married and a mother of two. Chiara Ferragni married the super famous Italian singer, Fedez who won second place at Sanremo 2021 Music Festival with his amazing song Chiamami per Nome.
Fedez and Chiara's wedding took place in Noto, Sicily, with a civil ceremony in the Palazzo Ducezio, a grand 18th-century building, on the 1st of September 2018. The wedding ceremony was held 6 months after their son, Leo was born. Chiara Ferragni's wedding dress gained huge global attention, as the fabulous Dior wedding dress was indeed a dream.
Mother
As I mentioned, in March 2018 the first child of Chiara Ferragni and Fedez, Leo, was born. In April 2021 she gave life to their second child, the cutest baby girl, Vittoria. Being a mother, and paying attention to both her kids while leading a fashion empire, as you can imagine, isn't the easiest thing to do. And this is why I can't hide my admiration for her, and I won't!
If you're interested in her everyday life, you can follow her stories on Instagram where the couple shares many funny stories to make you laugh. They share what they do as a family, with the kids, as well as about fashion, business, societal issues, and even politics. The main reason I started to follow her, and Fedez as well, was because I love the way they think, the way they live their lives, the enormous amount of love they have for each other, and also because they make me laugh all the time.
Mother and sisters of Chiara
Marina di Guardo, the mother of Chiara, is an Italian writer. She worked as deputy director of the Blumarine fashion house. Since 2019, she has been a columnist on the Mattino Cinque television program, on Canale 5.
Valentina Ferragni, also being a fashion influencer. She's now owning her own brand, the Valentina Ferragni Studio. For now, they are selling high-quality, made in Italy by artisans' jewelry (earrings). But we'll keep an eye on her and where she's evolving!
Francesca Ferragni, Chiara's other sister, followed their father's footsteps, and she's working as a dentist. Though, since the whole family is in the spotlight, she's also one of the most popular Italian influencers.
From the blog to the direction of Sanremo in 2023
Chiara Ferragni co-hosted at Sanremo. The entrepreneur and influencer was announced as the co-host of the 2023 Sanremo Music Festival's opening night by Amadeus. Her debut on the Ariston stage was Chiara's first experience at the festival. In 2021, she watched the competition from afar while her husband Fedez was competing. Just before Italy's most important festival, Chiara Ferragni announced that her Sanremo fee would be donated to an association that helps women who are victims of physical and psychological violence. In a video shared on Instagram, Ferragni once again demonstrates her social commitment and sensitivity.