She's known for her platinum blonde hair, her extravagant grape-sized diamonds, and her lavish parties – but above all else, she is known as the major Italian designer Gianni Versace's sister and the reigning head of the Versace fashion empire. Donatella Versace has moved from the background to the limelight, flawlessly carrying on her older brother's legacy, the Versace brand. So who is Donatella Versace? Let's take a look into the life of Donatella Versace, her relationship with Gianni Versace, and the escalation of the Italian luxury brand, the Versace.
Things to know about Donatella Versace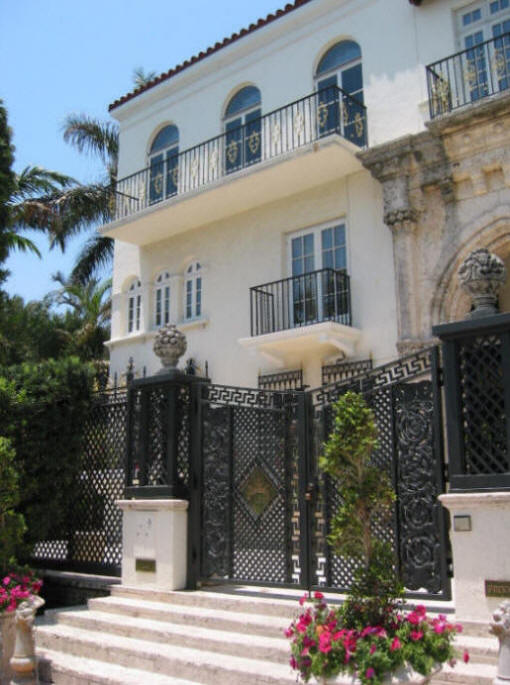 Early years, Donatella Versace childhood, teenager years
Donatella Versace was born on the 2nd of May 1955 in Reggio di Calabria, being the youngest of four children. Her parents were a financier and a dressmaker whose careers both catered to Italian aristocracy. Donatella was very close to her brother Giovanni "Gianni" Versace and often served as his inspiration, wearing clothing that he had designed specifically for Donatella. Despite their ten-year age difference, the two of them enjoyed the active Italian nightlife together, frequenting clubs and discos when Donatella was barely a teenager. It was her brother, she claims, who made her "wild." Donatella Versace's teenage years were spent (as later on as well) spending a lot of time with Giovanni, and accompanying him to different parties and events.
Giovanni Versace's fashion career and relationship with his sister, Donatella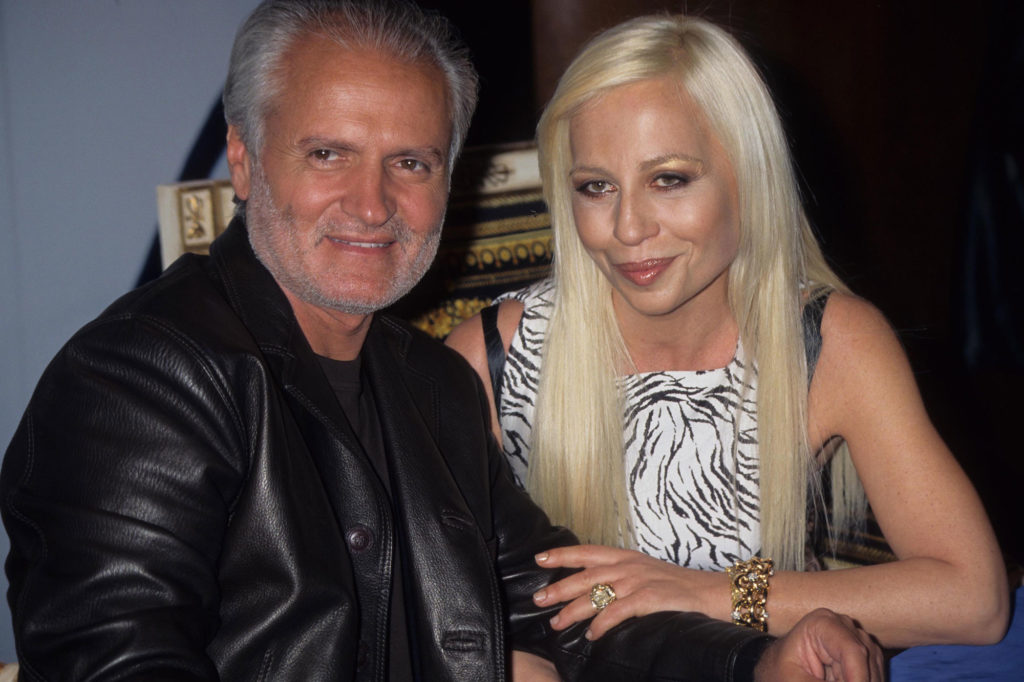 When Gianni moved to Florence to begin a career in knitwear design in the mid-1970s, Donatella Versace followed him, attending Florence University to study Italian literature. On her days off from school, Donatella spent time in the Versace studio. After graduating, she and Gianni relocated to Milan and moved in together. She joined her brother's newly founded fashion company, the Versace brand, initially to handle public relations.
Donatella and the early years of the Versace brand
Her continuous inputs, and Gianni's reliance on her opinions, made it clear that she was better suited to the design aspect of the business. As the Versace label made a name for itself, and the business was firmly established as one of the premier names in the fashion world, Gianni continued to depend on his sister's verdicts on his work. In the 1980s, he dedicated a perfume to her (aptly called "Blonde"). Giovanni Versace also gave her free rein to design her own line, Versus, which's still well-known today.
Donatella's skill in the arena of public relations went far from unused. She was among the first – possibly the very first – to have the idea of using celebrities and well-known models to boost sales and media exposure for the Versace line. And it worked: the Versace label continues to be championed by hordes of A-list celebrities. She made it possible for the Versace brand to become an Italian luxury brand. Now, it is worn by famous personalities all around the world.
The death of Gianni Versace, and the story of Donatella afterward
Life changed dramatically for Donatella on the 15th of July 1997. It was on that day that her beloved brother Gianni was tragically gunned down outside his mansion in Miami, Florida. He was shot by a suspected serial killer named Andrew Cunanan. After the death of Gianni Versace, Cunanan turned the gun on himself; no clear motive for the killing was ever established. A grief-stricken Donatella Versace ushered the Versace family to a secluded resort in the Caribbean so that they could mourn privately. Gianni's death led to the cancellation of Versace's Spring-Summer '98 Collection, and a halt to all the company's operations.
After the loss, she stood up and carried the Versace legacy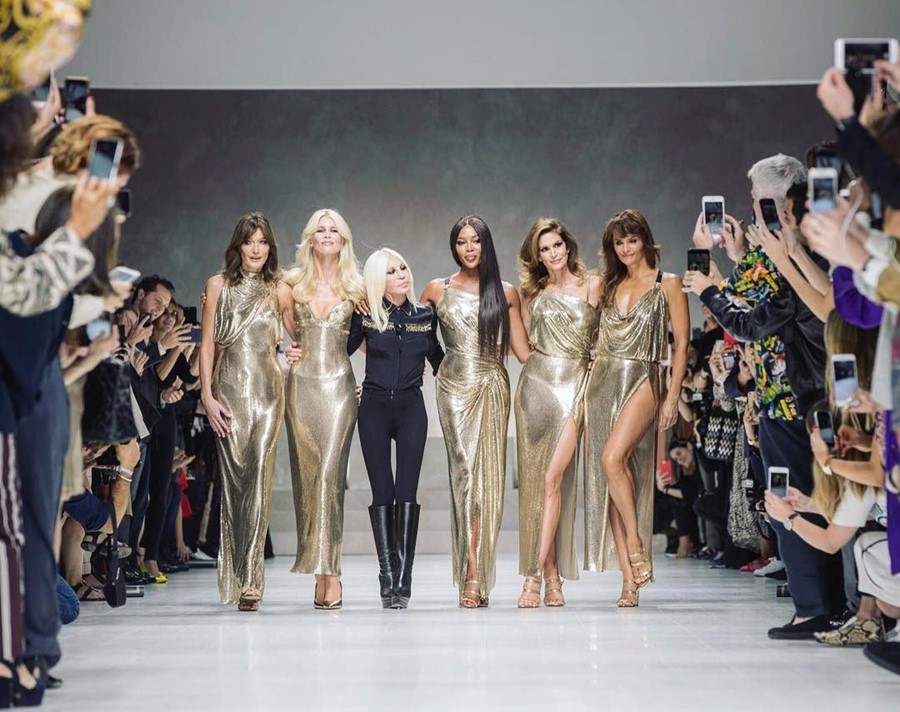 Donatella realized that life had to go on, even without her brother, Gianni. Besides, Gianni had told her that if anything ever happened to him, she was to take the reins of the Versace empire. So she did! A mere three months after Gianni's death, Donatella presented a ready-to-wear collection. Then, in the spring of 1998, her first mainline collection debuted to rave reviews.
Fast-forward to the present-day; Donatella is now the Vice-President of the Versace Group and the Chief Designer of Versace. Now, she's overseeing a dozen collections every year. The Versace Group has expanded under Donatella's influence to include Palazzo Versace. This is a line of luxurious hotels with locations in Australia and Dubai as well as perfume lines. Of course, followed by the luxury clothing brand, Versace itself. As we know, the brand's label is the Medusa, which we can recognize on any Versace piece. The other two really common things we can notice on the Versace designs are the pattern lines that are commonly used, as well as the gold color.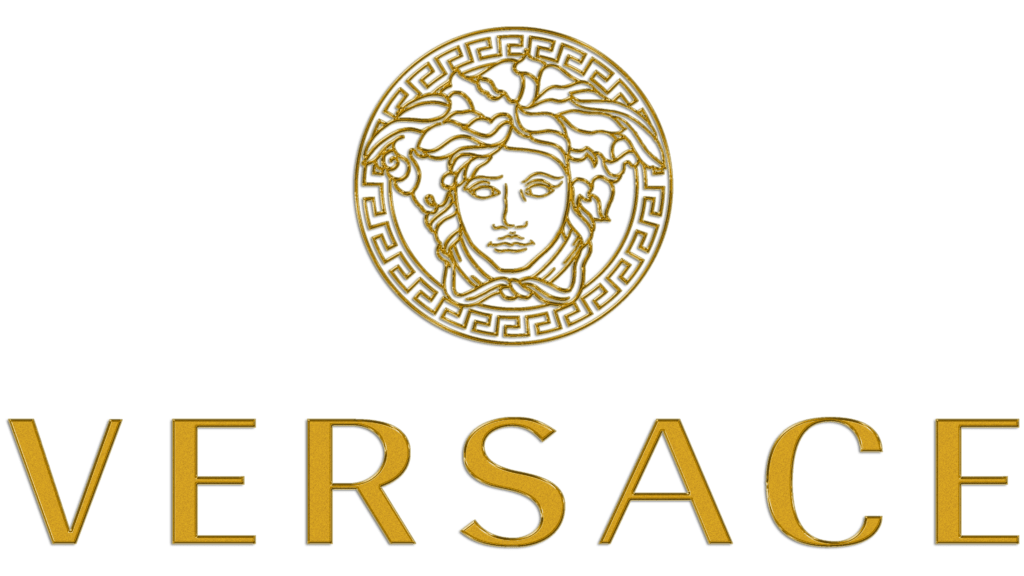 Donatella Versace's children and family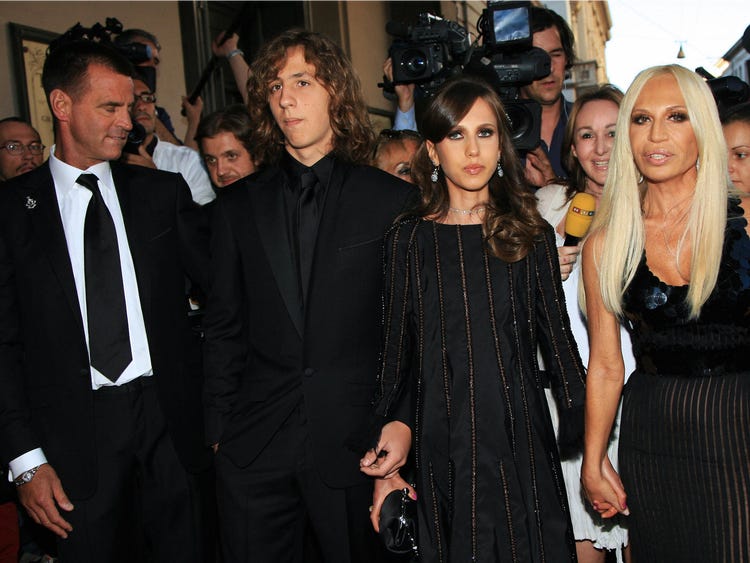 Let's have a quick look into her life as well, besides the business. As we know, Donatella has two children with Paul Beck, an American and former model.
Donatella Versace's daughter, Allegra, born in 1986, and Daniel, born in 1989. As Gianni Versace had no children, he left the majority of his assets to Donatella's daughter, his niece Allegra Versace. On her eighteenth birthday, she inherited 700 hundred million USD, plus several of her uncle's palatial estates. Allegra also stands to inherit the Versace Group. To his nephew Daniel, Gianni bequeathed his rare artwork collection.
It may have been her older brother who founded the Versace fashion empire, but Donatella Versace has had a hand in its success from the very beginning. And thanks to her natural design-savvy, her luxury brand, the Versace label continues to thrive. Gianni would be proud!
Donatella Versace joins the COVID19 fight by donating 200,000 Euros to Italy's San Raffaele Hospital
Donatella Versace's daughter, Allegra supported and joined her mother in supporting Italy in the fight against coronavirus. The chief creative officer at Versace shared the support she offered on social media in order to inspire others to follow the example and fight together to save the lives of those in need.
She ended her post by saying: "Our hearts go out to all those who have been affected by this disease and to call the doctors and medical staff who have been working heroically non-stop in the past weeks in the effort to take care of our loved ones".
By all means, Donatella Versace continues to win the fashion industry, but with some big changes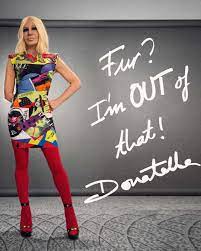 There are many things that Donatella Versace did since she is the creative director of the Versace brand. She never stops to amaze through her inspirations, creative designs, and quality delivery of brilliant fashion pieces. In 2018, she had taken the decision that she'll be the designer that will not use animal fur at all anyone. She stated the fact that for her, this doesn't feel right anymore and Versace had gained the honor to be called a glamorous brand, which is enough symbol to show that she is continuing Gianni's Versace legacy on a good path.
Instead, she decided to adopt a more soul-driven social path. So, her first 2018 spring collection of clothes, followed by the medusa tag, we're printed with words such as unity, courage, loyalty, and love.
Pin It: Donatella Versace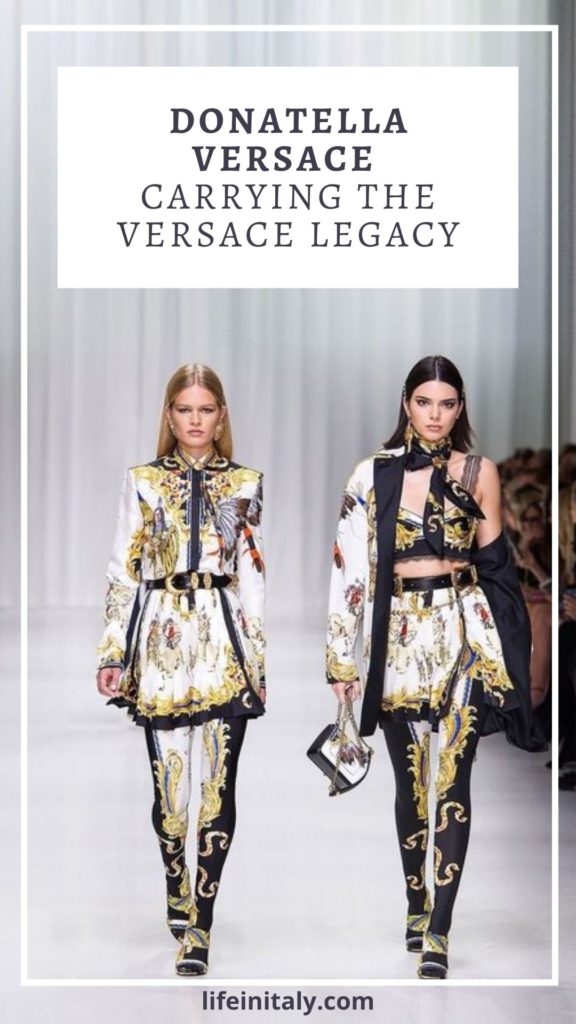 Original article written by Rita Templeton
Edited and updated by Helga Dosa & Roxi B.