Giorgio Armani is, to many, Italy's premier fashion designer. His work is crisp, clean, elegant, and tailored. Armani's designs have changed the look and feel of contemporary fashion in business, entertainment, and the fashion industry itself. Moreover, Armani is a no-nonsense designer who came from humble beginnings in Piacenza, Italy, where he was born on July 11, 1934. But, who is Giorgio Armani, and, is Giorgio Armani a luxury brand?
Who is Giorgio Armani? A history of an Italian luxury designer from Piacenza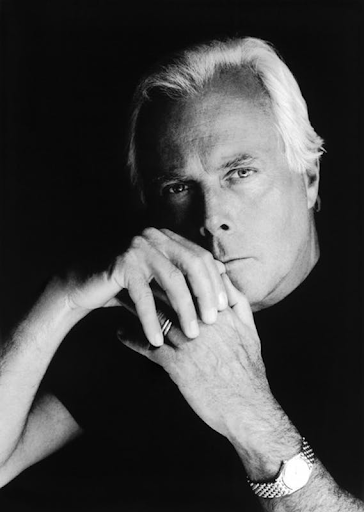 Young Giorgio wanted to be a doctor, not a fashion designer. He attended local public schools in Piacenza and completed two years at the university there, studying medicine. However, Giorgio soon realized that medicine was not the career for him. He didn't like the sight of blood – to cite just one reason. Anyway, medicine's loss was fashion's gain. In 1957 and still, in his early 20s, Giorgio took a job at La Rinascente. He eventually became a buyer for this most famous Milanese department store.
A few years later – in 1964 – Armani, who had never received any formal instruction, became an assistant designer for a line of men's wear, called Hitman, under Nino Cerrutti. He worked with Cerrutti for 6 years. In 1970, due largely to the encouragement of his longtime partner, Sergio Galeotti, with whom he cohabitated for many years before Sergio's passing of AIDS in 1985, Armani struck out on his own. He became a freelance fashion designer. By 1975, Armani and Galeotti had established Giorgio Armani S.p.A. Giorgio had created his own line of men's and women's ready-to-wear clothing.
Armani's growth – Winning Hollywood in the early 80′ – Giorgio Armani, the brand that hit the entertainment industry for decades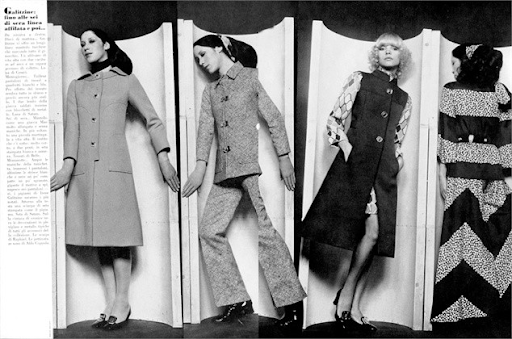 During the early 80s, Armani hit Hollywood. He designed the wardrobe for Richard Gere's character in American Gigolo. Soon enough, Armani fashions were being worn by celebrities such as Michelle Pfeiffer, Jodie Foster, and Robert DeNiro. Giorgio Armani's fashions have graced the Red Carpet at many entertainment industry events for decades.
Armani also created the 'power suit' which has been the blueprint for business wear for over 20 years.
Giorgio Armani's awards during his career
In 1982, Armani graced the cover of Time magazine, the first designer to receive that honor since Christian Dior. Other awards that Armani has won during his long and illustrious career include:
Neiman Marcus Fashion Award (1979)
Cutty Sark Award for International Top Men's Designer (1980, 1981, 1984, 1986, 1987)
Commendatore Dell'Ordine Al Merito Della Repubblica (Italian Government Award) in 1985
Occhio D'Oro as Best Designer for Spring/Summer Collections in 1984, 1986, 1987, and 1988
Gran Caveliere Della Repubblica (Italian Government Award) and the Lifetime Achievement Award for men's wear by the CFDA in 1987
the PETA Award in 1990
the Fiorino D'Oro Award for promoting Made in Italy image in 1992
Aguja De Oro Award for Best Designer of the Year in 1993
GQ's Man of the Year Award in 1996
Goodwill Ambassador for the United Nations High Commissioner for Refugees in 2002
Giorgio Armani – building a multi-billion dollar empire through luxury items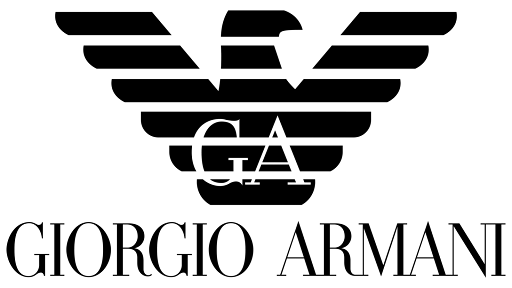 The Armani label has grown into a multi-billion dollar empire. It includes brands for men's and women's wear (Emporio Armani), jeans (Armani Jeans), underwear and swimwear, accessories, fragrances, skiwear, eyeglasses (Giorgio Armani Occhiali), and more. Giorgio Armani, himself can sum up his design philosophy, which has proven to be so successful, best, "I design for real people. I think of our customers all the time. There is no virtue whatsoever in creating clothing or accessories or clothing that is not practical."
What is Emporio Armani? What is the difference between Giorgio Armani and Emporio Armani?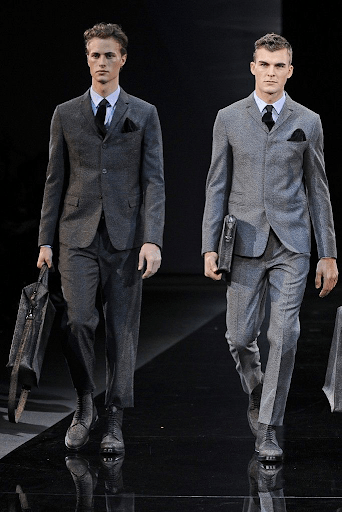 Emporio Armani was born as a less expensive label of Giorgio Armani and hit the fashion world with designs that are loved by younger customers thanks to the lower prices and youthful feeling they give. It is an original sub-brand of the Giorgio Armani brand, offering a wide range of clothing, accessories, glasses, watches, and also fragrances.
The products offered by Emporio Armani are sought after through the huge recognition of Armani in the fashion world industry. Also, the brand met its biggest success for the fact that it doesn't use top quality materials and it doesn't have extremely expensive prices for the products.
The brand identity of Giorgio Armani
The Giorgio Armani brand has a big identity. Giorgio Armani, the creator behind all the Giorgio Armani luxury brand empire speaks Armani"s heritage, vision, personality, and quality of the products through different sub-labels of the main focus brand. At the moment, the several labels are Giorgio Armani Prive, Giorgio Armani Collezioni, Emporio Armani along with EA7, Armani Jeans, Armani Exchange, and Armani Junior.
As the mission exposed by Armani is that "to create clothes that aspire for perfection that transcends fashion" and the main tag line is "it speaks for you" it is quite clear what the brand tried to symbolize the desire of showing yourself through the fashion items that you like. Indeed, this is helping the brand taking over the lead in the fashion industry market.
Giorgio Armani fashion capital – Giorgio Armani at Milan's fashion week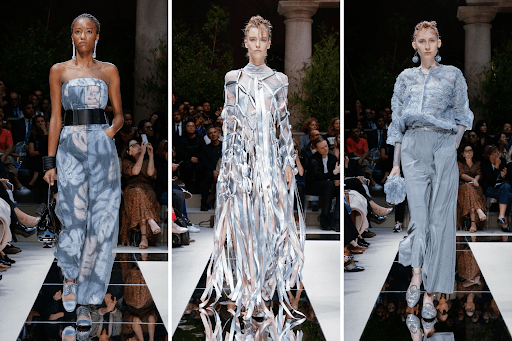 The 2021 Milan's fashion week ended with Giorgio Armani's luxury brand first live runway show after a long pause due to pandemic times. It was a magic return, as the whole show felt like a "going back to where it all began", same as the show name was chosen by Armani. Furthermore, the new collection reflected Giorgio Armani's vision after the pandemic's end. The collection had shown elegance, fluidity, classicism and introduced bold floral graphics in black and white, grey and red printings, indigo blue on blouson jackets, and Bermuda shorts.
The fashion show had been described as the recovery starting point of the Italian fashion industry after a long time of decadence caused by the coronavirus challenges.
Giorgio Armani Clothing collection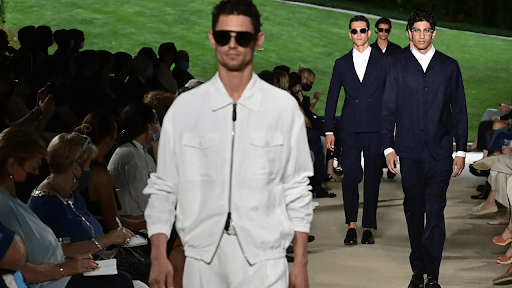 Giorgio Armani's luxury brand collection in clothing for women and men is classified as smart, modern, and sophisticated, bringing a unique style to each one who ears it. In the latest collection, he defined the design type as being inspired by poetry sensibility. For the men's collection, he adopted a transitional feature, due to the necessity of staying at home. That is why mostly all the models are made to be more comfortable and adaptable.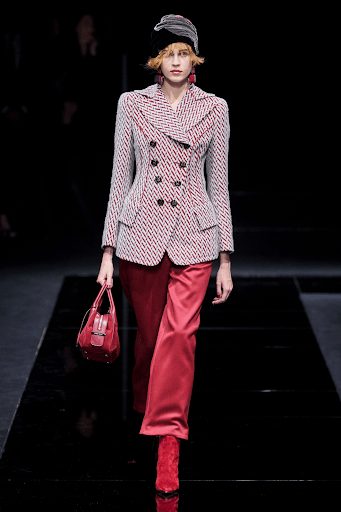 Giorgio Armani accessories
There is not one thing that you could desire and couldn't purchase in a matter of accessories when it comes to Giorgio Armani. The brand has everything that you might want, from caps to glasses, belts, ties, wallet, document holder, gloves, wash bags. The list can continue with more than 10 types of accessories, so whatever the necessity or event you have to prepare for, Armani is the number one place to look for what you need.
At Giorgio Armani luxury brand, you can find small bags, mini bags or handbags, in all kinds of aesthetics you desire. The real Armani bag will let you unzip it easily, while the fake ones will get stuck after repeating the process for some time.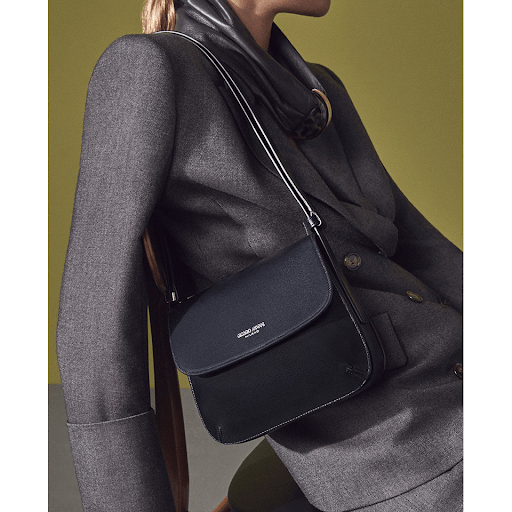 As the best example of Giorgio Armani's style, we can take a look at his Giorgio Armani luxury brand's "la prima bag". Actually, it is a versatile bag situated in between a small and full-size bag. Moreover, It has a magnetic flap, adjustable strap and the material used for it is Palmellato. The simple details make the bag really versatile and offer a clean look.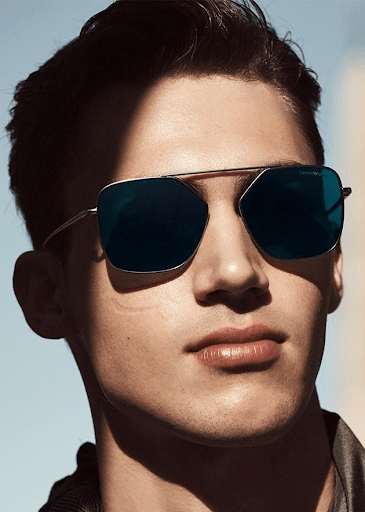 Giorgio Armani sunglasses continue to shock in a matter of luxurious designer frames and glass. They are quite affordable and offer an elegant and professional vibe, mixed with elegance and timeless classic fashion types. Moreover, they are suitable for each season and the lens is offering 100% UV protection.
Giorgio Armani luxury brand shoes – Italian shoes quality
Around the shoe collection at Armani, there is a variety of types and models that wear the "made in Italy" tag and offer a comfortable experience every time they're worn. Boots, lace-ups, loafers, slip-ons, sneakers, and sandals. The "unparalleled comfort" remark was proven as customers from all over the world described and explained the quality they found by walking in those shoes. Also, the styles are trendy, classic, elegant, and luxurious.
Giorgio Armani belts for men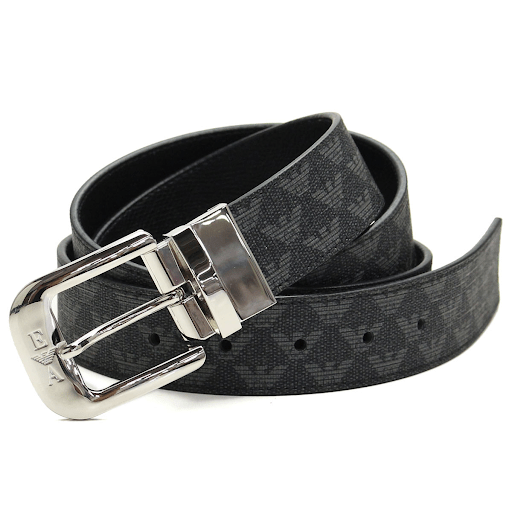 Armani belts are known as the finest Italian belts nowadays. Their contemporary style, the easily adaptable tones, and subtle sophistication, found in many sizes and colors, climb up the Armani heritage of being the best luxury designer that Italy has ever produced.
Giorgio Armani's skin care products
In the Giorgio Armani beauty sector, you can find makeup products, skincare products, and of course, the Armani fragrances.
This sector is very diverse the makeup range has all a woman needs for a complete makeup routine, in a matter of luxury make-up experience. From creams, foundation, to make-up utensils, you won't miss anything.
To continue with the skincare products, Armani's skin products are promising fights with every skin problem that a man or woman might have. Also, the list starts with anti-aging creams, to dry skin moisturizers, and it ends with dark circle creams and skin cleaning products or serums.
Armani fragrances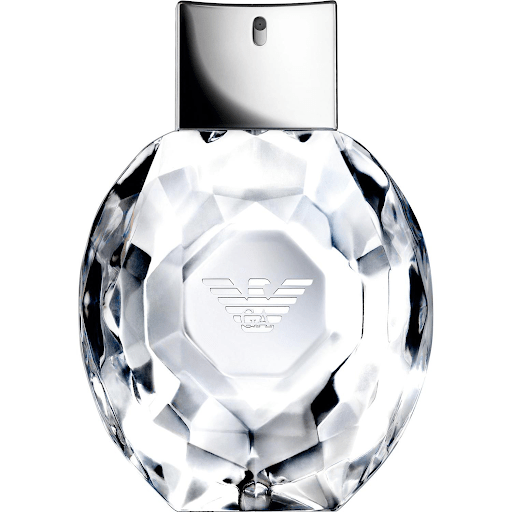 Nature and harmony are the main inspiration when it comes to Armani fragrances. The Armani perfumes are described as timeless and vibrant, symbolizing perfection and the elements of nature, making them simple and fluid, such as all his entire brand's description
The Giorgio Armani Crystal perfume has the most unique and vibrant combination. Moreover, it is a fruit-scented perfume, a mix of lychee and raspberry. Of course, it inspires feminity elegance and seduction.
Giorgio Armani luxury brand watches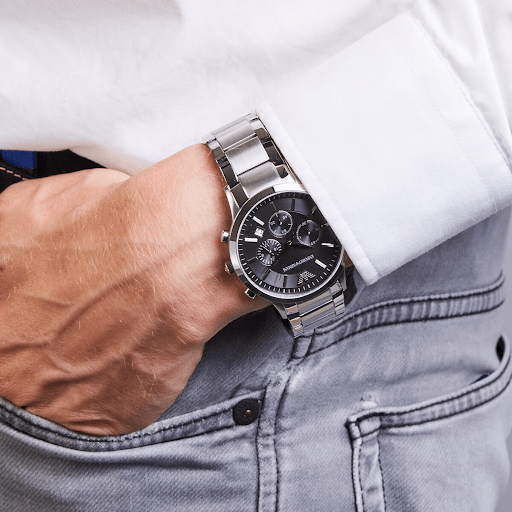 Don't forget that there's also a luxury hotel in Milan called Armani Hotel Milano where you can enjoy the real Armani style. We end our brand's description and articles selection with famous high-quality watches. Not only that he Emporio Armani watches praise the Italian design, but it also shows an accurate quality. All the Armani watches have an engraved 6 digit serial number, this differentiates them from the possible fraud. They also have the logo in the center and small details in a font.
Pin it: Is Giorgio Armani a luxury brand?