Legendary Italian fragrance perfumer, Laura Tonatto has for years battled to perfume everything around her' according to her website. Nicknamed 'the Italian nose' the imaginative and creative perfumer is especially famous for developing scents inspired by literary and artistic works, such as Proust's delicious madeleine's. She has also created perfumes based on ancient recipes.
The Italian Nose: Laura Tonnato's History and inspiration
Tonnato, whose clients include fashion designer Armani, was born in 1963. In fact, she started studying the creation of perfumes at an early age, inspired by the wonderful scents of Grasse in France. She was taught by the famous perfumer, Hassan in Cairo, and studied and worked with Serge Kalouguine, whose creations include Olene, at the Perfumery Fragonard in Grasse. In 1986, at only twenty-three, Tonnato created her first custom-made perfumes.
Tonatto's perfumes include Mediteranneo for Carthusia, Oltre, E. Duse, and Aqua Admirabilis. She has her own very up-market product range, but she also works with L'Oreal and Carthusia. She has recently begun designing perfumes for exclusive hotels. Moreover, her scent for the San Clemente Palace Hotel in Venice was inspired by the smell of the lime tree in the garden. She has also created Italian perfume scents for the deluxe Hyatt Hotels.
Italian perfumes made by ancient recipes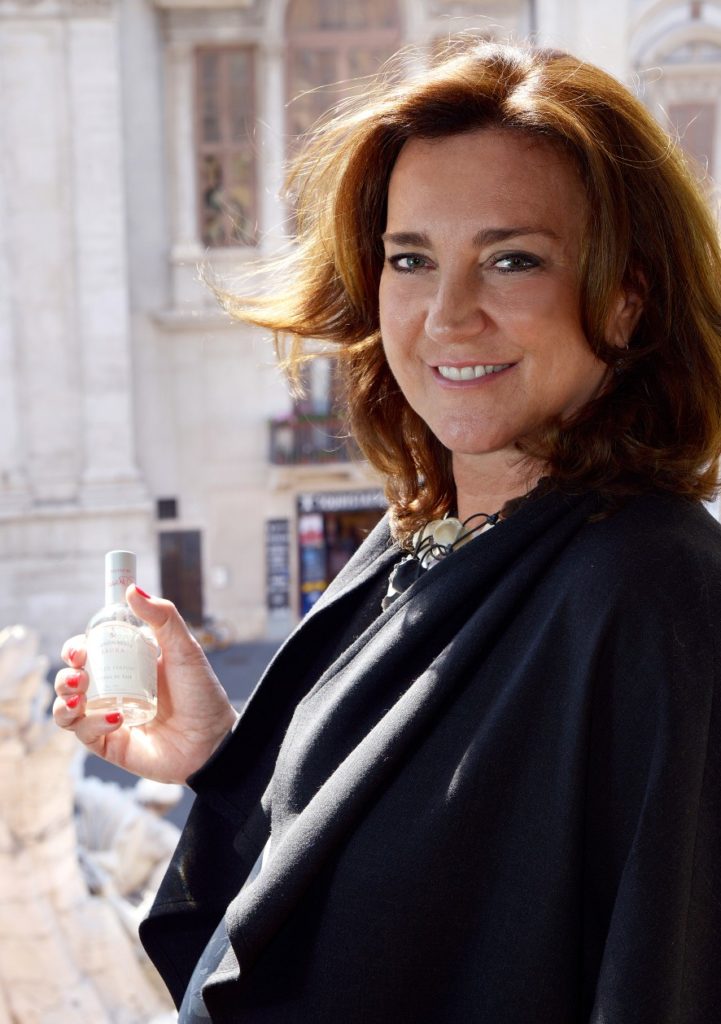 Laura Tonnato has reconfigured many ancient recipes for her Italian fragrances, bringing them back to life. Some of these are the ancient scents created by the monks of San Giovanni in Carthusia on the glorious island of Capri. A legend surrounds the scents created by the monks. In 1380 the Father Prior of the monastery was visited unexpectedly by Queen Giovanna D'Angio. He gave her some beautiful flowers. In fact, sometime later he discovered that the water had not been changed for three days and noticed a delightful Italian perfume which he recreated. Thus the first scent of Carthusia was born.
These ancient recipes were rediscovered in 1948 and Tonnato uses them to make some of her perfumes for Carthusia. She has also created perfumes inspired by ancient tales for the company, including one named after the siren, Ligea, and Io, the mythological figure to whom Tiberius dedicated the greatest imperial villa on Capri. This is now called the Villa Jovis.
Laura Tonnato recipes – From literary to artistic perfumes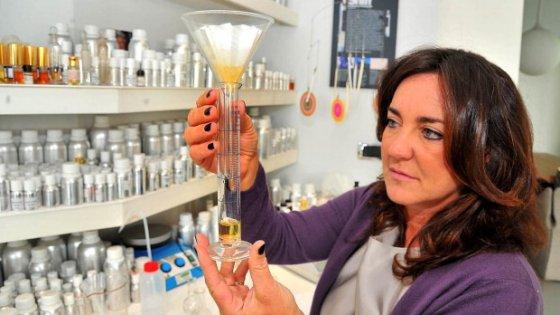 What is known is that Laura Tonnato loves history and great literature and paintings. Her brilliant evocations of literature and paintings are highly acclaimed. She has had many exhibitions and promotions of these perfumes.
Last year, for example, she worked with the historian Alessandra Marini on the exhibition, 'The Pictures and Scents of Caravaggio' at the great Hermitage Museum in St. Petersburg. The painting showed youth with a lute surrounded by flowers and fruits. Tonatto's scent for the exhibition was an attempt at recreating the smell of these flowers and fruits, including iris, damask rose, fig, plum, and pear.
Italian hand-made perfume fragrances, inspired by History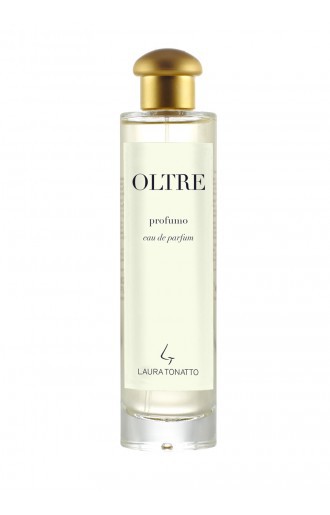 Another of her renowned Italian perfumes, Oltre, was inspired by Plutarch's essay, 'On Contentment of the Mind' in which he wrote: 'When Alexander saw the breadth of his domain, he wept for there were no more worlds to conquer.' Reviewer, Caitlin Shortell, wrote that: 'While most fragrances refer to traditions in perfumery, Oltre summons the moment in myth and history when Alexander wept.'
Moreover, she was part of a promotion for the bookshop, Waterstone's. Tonatto created five perfumes based on smells described in the great classics: Swann's Way by Marcel Proust; Madame Bovary by Flaubert; The Picture of Dorian Gray by Oscar Wilder; Perfume by Patrick Suskind; and Gabrielle D'Annunzio's The Child of Pleasure.
The perfume based on Proust's famous madeleine which the narrator's Aunt Leonie gave him after 'dipping it in her infusion of tea and lime blossom' was especially acclaimed, although reviewers thought that the recreation of the stench of the eighteenth century which is evoked in Perfume was probably the most brilliant. Nobody is likely to buy that one!
E. Duse, dedicated to Italy's great actress and rival to the French Sarah Bernhardt, uses the smell of violets that Eleanora Duse loved. When she was away from her beloved Italy her perfume which was based on the violets of Parma reminded her of it.
Personalized Italian fragrances and home scents – All prepared, refined, and hand-made in Italy
Creating perfumes for personal clients is one of the perfumer's specialties. Also, She even developed scents for the King and Queen of Sweden. She especially enjoyed developing Albi for her husband, Alberto; 24.8 (named after her daughter, Diletta's birth date) for Diletta; and Anena for her son, Andrea.
The lines she is proudest of, however, are her homeware and body lines, including room sprays, scented candles, and sprays for bed linen and curtains.
However, when asked how she composed her renowned Italian perfumes by Anne Boylan of Ireland's Sunday Independent, Tonatto told her: "You can't generalize. My perfumes are compositions about places I've been, people I've met. They are entwined in personal experience. Also, they are extremely personal. One's autograph really."
Moreover, Laura Tonatto's perfumes are all prepared, refined and hand-made in Italy.
By Lisa-Anne Sanderson