Elsa Schiaparelli once said of her career: "Poverty forced me to work, and Paris gave me a liking for it". She was being modest indeed, considering that she was the most innovative and influential dress designer of the 20th century. Known for her shocking designs and Surrealist influences, Schiaparelli's haute couture clothes and accessories became justly famous during the late 1920s.
Elsa's story – A long road to the art of fashion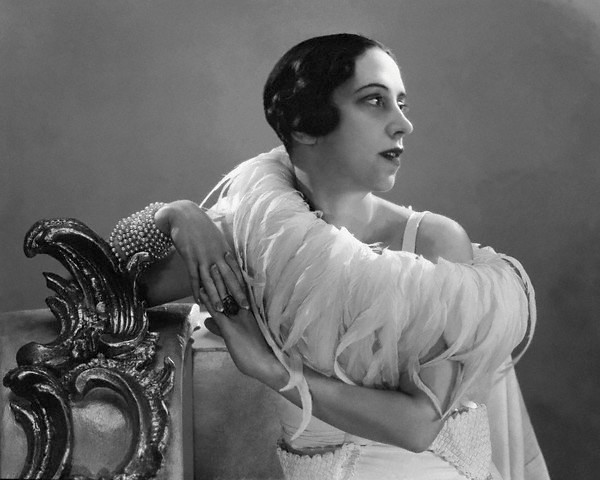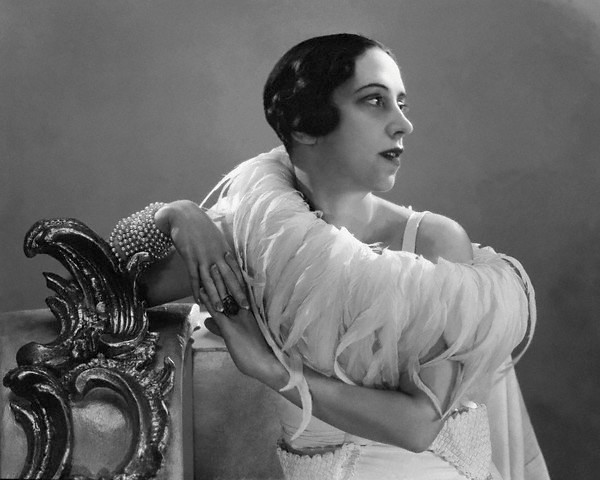 Born in Rome in 1890 to strict, aristocratic parents, the young girl Elsa Schiaparelli found her upbringing restricted and conservative. Rebellious and artistic, she left her Catholic school and began her tendency to shock by writing a book of suggestive poetry. Her parents were not pleased. Schiaparelli ran away to bohemian London where she met and married a handsome Polish count at eighteen. During the First World War, they moved to Greenwich Village in New York. That is where her husband abandoned her with a little daughter to support. By this time she had already begun working for Gaby Picabia, a French fashion business owner, who introduced her to artists such as Marcel Duchamp and Man Ray. When Picabia and Man Ray left New York for Paris, Schiaparelli went with them.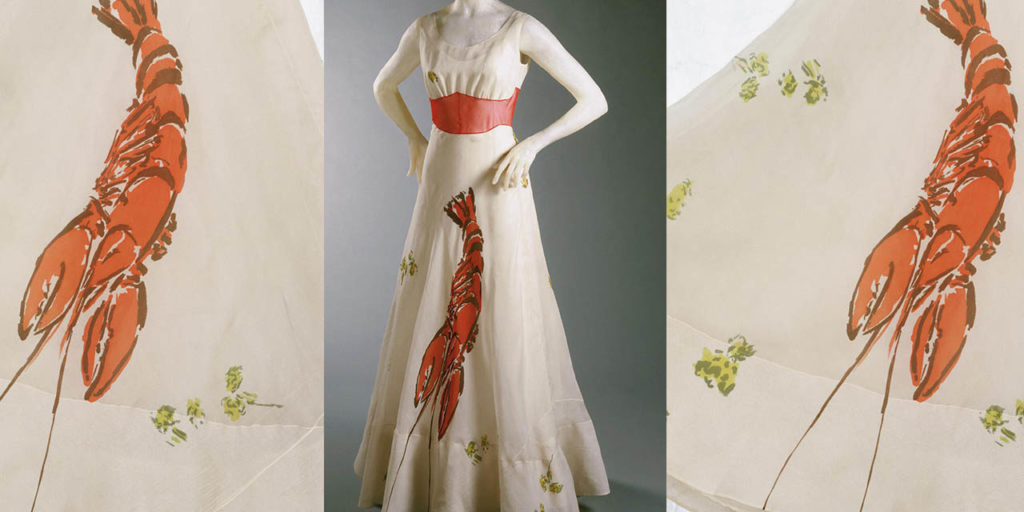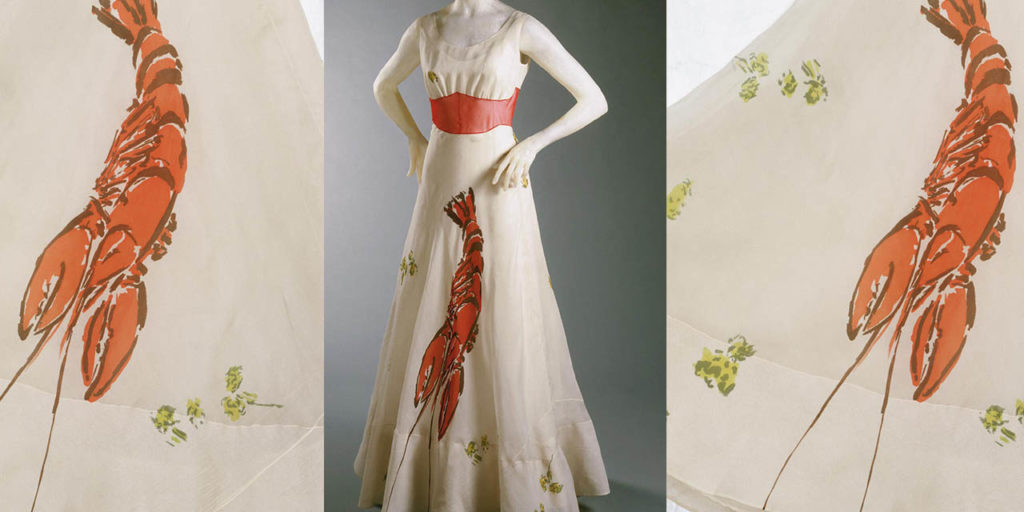 Of Paris and Schiaparelli, her colleague and protégé Yves Saint Laurent, once said "She slapped Paris. Elsa smacked it., tortured it. She bewitched it. And it fell madly in love with her. It all began when in 1925 the broken-hearted Elsa Schiaparelli began her career by sketching a black sweater with a large white bow motif which she had made by an American dressmaker. She opened her famous boutique in 1927. She opened it on the most fashionable street in Paris, the Rue de la Paix. Then, her vivid designs began to be very popular.
Elsa Schiaparelli's innovative designs – Most famous artists joined her as contributors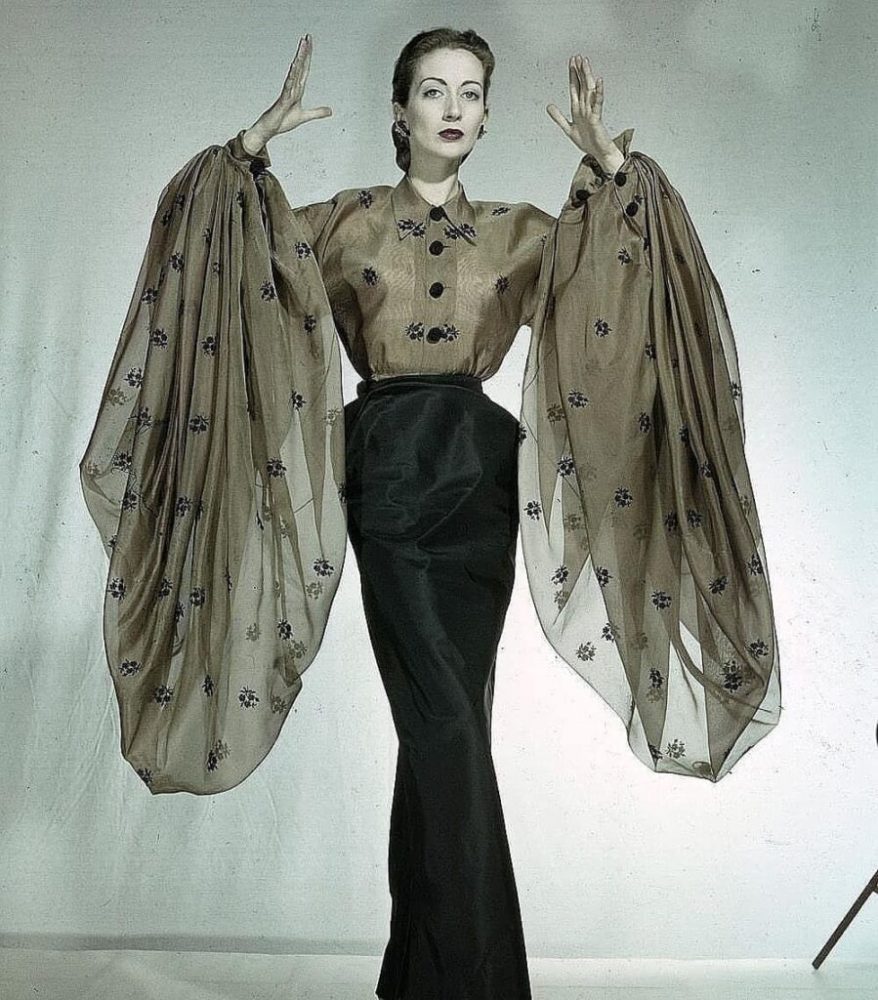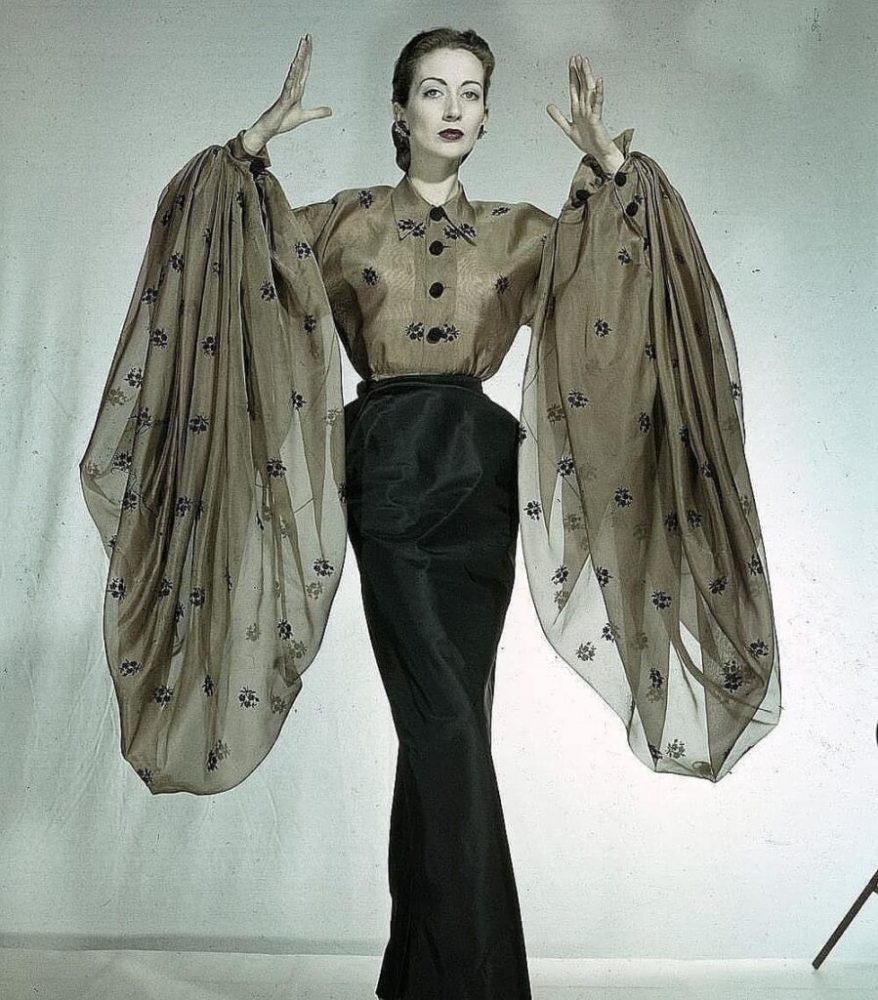 Schiaparelli met the famous Surrealist artists, Jean Cocteau and Salvador Dali, through her association with Man Ray. She invited them to contribute to her designs. Many of her own designs were also surrealist. For example, a black sweater with white ribs on the front, and a hat shaped like a lamb chop!
Her interaction with artists and art was more important than fashion – Uncommon and innovative accessories
She was not a trained seamstress, and her interest was not merely in fashion. Elsa was a flamboyant personality who liked interacting with artists and sported her own creations. She designed her clothes on paper, trusting her tailors to correctly interpret them, which was not as common then as it is today.
Her inventions included the color 'Shocking Pink', which she made famous, the innovative use of colorful zippers, gadget accessories such as scarves of material with a newspaper print design, and the clinging and attractive bias-cut dresses.
Depression didn't stop Elsa Schiaparelli's growth – Her art allowed her to expand


During the dark days of the Depression, she laid emphasis on the shoulders with pleats, padding, or braids and made quite severe-looking dresses for the daytime. Her various evening dresses remained glamorous and sophisticated. However, and her clients included the Duchess of Windsor, the heiress Daisy Fellowes, and movie stars such as Katherine Hepburn and Marlene Dietrich. She made an enormous amount of money and was able to open a large salon on the Place Vendome. By 1932 she employed 400 people in her business. Then, she sold between 7,000 and 8,000 garments a year and lived in an eighteenth-century mansion that she loved.
Schiaparelli genuinely brought fashion to the masses. She was also the first to introduce off-the-rack designer wear. She was again the first to show off her garments as they are displayed today on-ramps, with music and lights. Her great rival was Coco Chanel, mostly famous for her suits and little black dresses. Chanel once called Schiaparelli 'that Italian artist who makes clothes.
Elsa Schiaparelli, before and after World War
During the Second World War, the famous fashion designer escaped from the Nazis to New York, where she worked hard to raise money for French charities. She also refused to design until the war was over. Meanwhile, her rival Chanel created a scandal in Paris by living with an aristocratic German lover. After the war, Chanel was saved from arrest by friends in high places.
When Elsa Schiaparelli went back to Paris after the war her designs were not as popular because they were perhaps too extravagant but she still earned good money from her perfumes.
Elsa Schiaparelli's innovative designs, copied by other clothing factories
Another disadvantage was that despite being innovative, Schiaparelli's designs could be copied easily, and the house lost revenue through copies.
As Time said of her in 1934, despite putting her on their cover, " Though her fame continues to spread, one thing keeps Elsa Schiaparelli, now in her middle thirties, from becoming the very smartest of the Paris dressmakers. Her designs are too easy to copy. The mutton sleeves and tray shoulders which she sponsored last year were instantly popular on the Champs-Elysees and Manhattan's Park Avenue. But it was not long before every little dress factory in Manhattan had copied them. From New York's 3rd Avenue to San Francisco's Howard Street millions of shop girls who had never heard of Schiaparelli were proudly wearing her models."
Schiaparelli's retirement – An unforgettable legacy that lives now in the work of others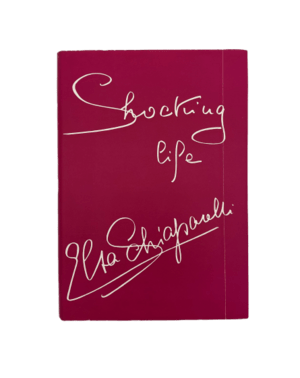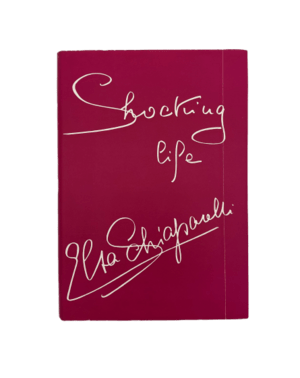 This meant that while Chanel continued in the fashion business, Elsa Schiaparelli had to shut shop despite being more creative and innovative. She had given the world such radically new fashion objects that would one day become common like ensemble outfits, backless swimsuits, built-in bras, shoulder pads, wedgie shoes, and waterproof cotton to name but a few, but her legacy could live on only in the work of others. She went into retirement in December 1954 and then wrote her autobiography, "Shocking Life."
Elsa Schiaparelli – Always remembered for her wonderful creations by today's fashion designers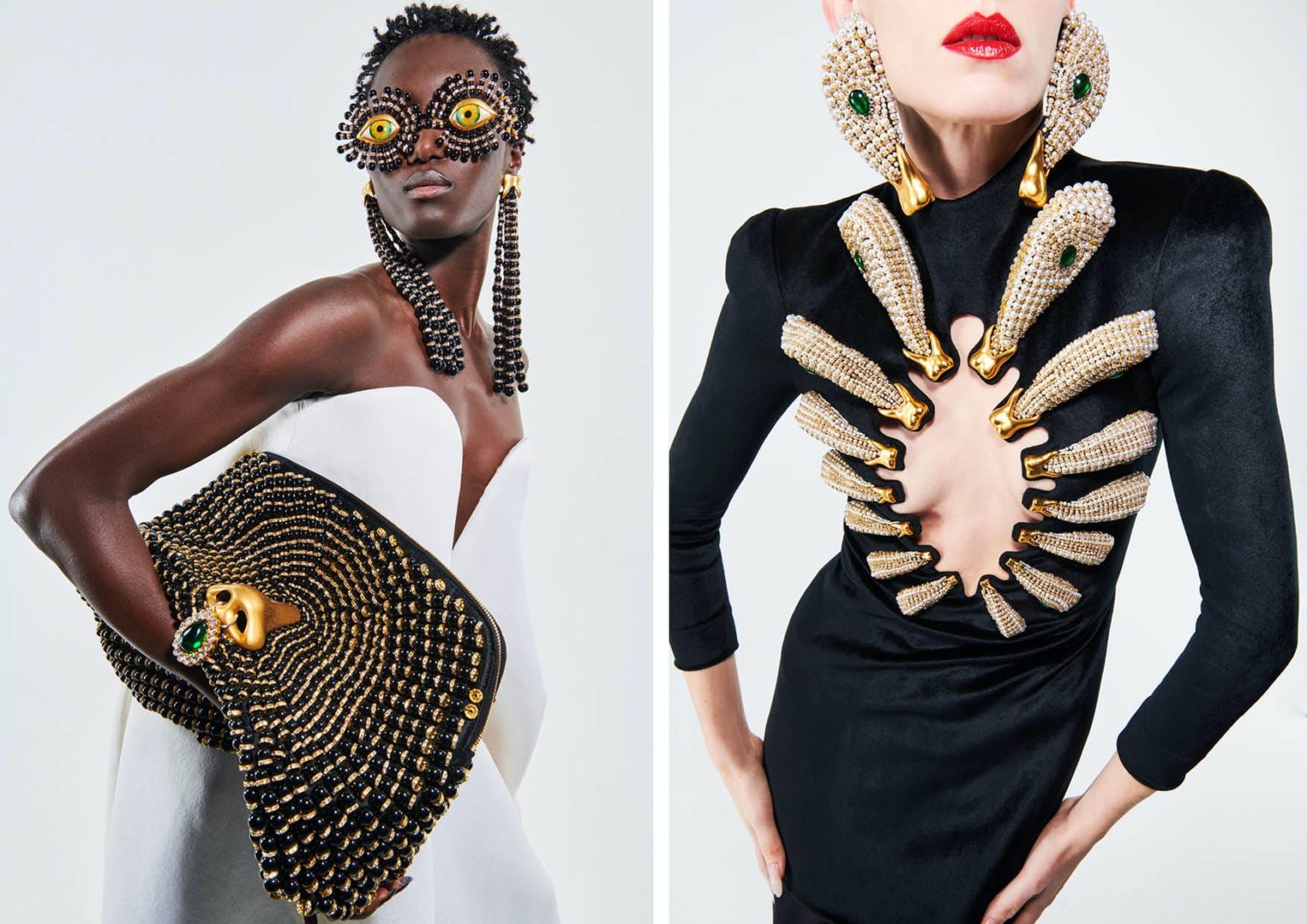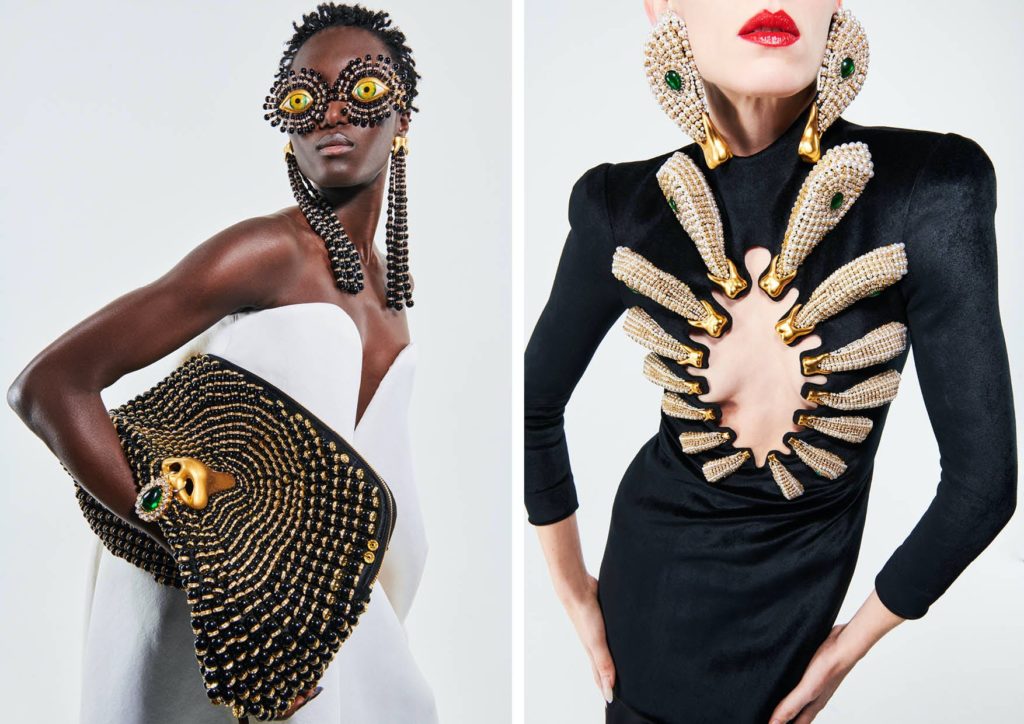 Elsa Schiaparelli died in 1973. "Everybody has copied Mummy," her daughter Gogo Cacciapuoti, mother of actress Marisa Berenson, and the late photographer Berry Berenson Perkins, once famously remarked. She will long be remembered for her wonderful creations which still have a major influence on many fashion designers today.
By Lisa-Anne Sanderson