The Bottega Veneta Brand's approach to fashion is refined and understated. Is dispensing with logos and flash to appeal to a customer who is self-assured, sophisticated, and confident with his or her own style. This brand is all about sustainable, discreet luxury. So, let's learn about Bottega Veneta, the Italian fashion house.
Bottega Veneta brand's History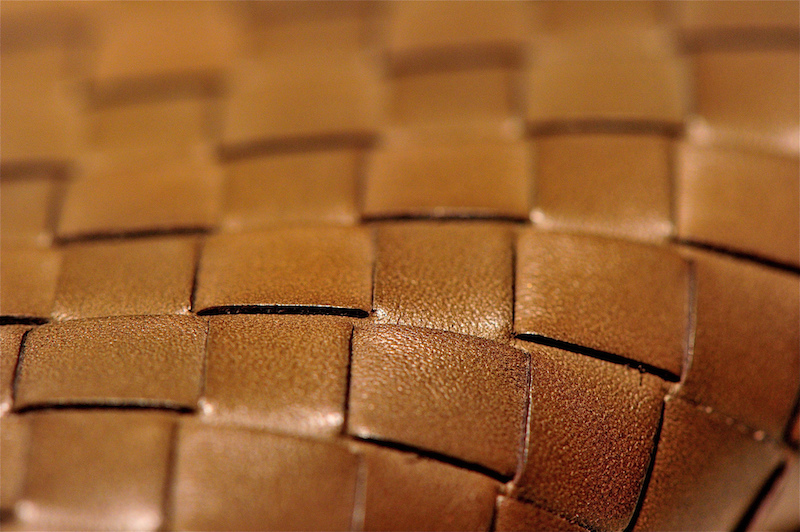 Bottega Veneta started as a premier Italian leather goods house steeped in the traditions of the master leather craftsman of the Veneto. It was founded by Vittorio and Laura Moltedo in 1966 and headquartered in Vicenza. The fashion house earned a reputation for unsurpassed quality, its timeless style exemplified in super-soft, sensuous, unlined, handcrafted handbags. Its renowned intrecciato, or interwoven leather style, and signature animal prints made it instantly recognizable worldwide.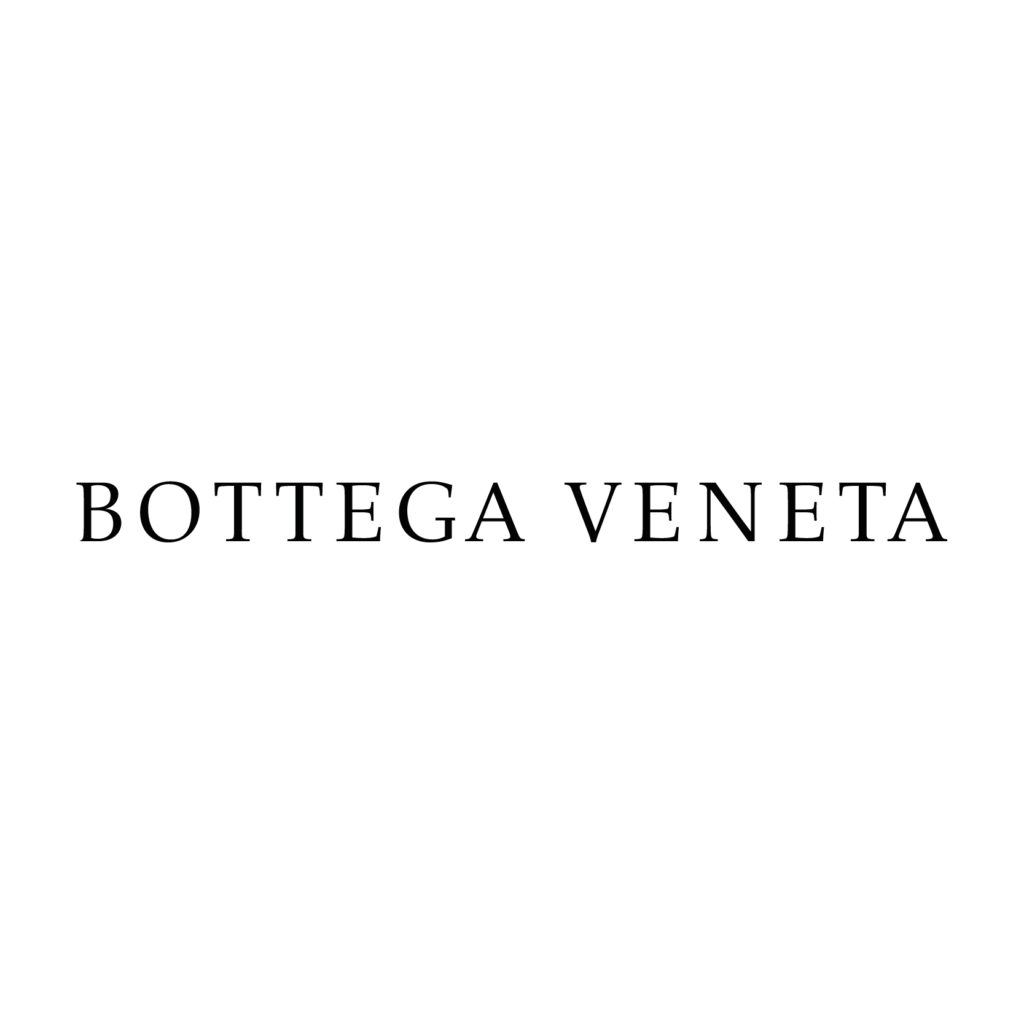 In the 1970s, Bottega Veneta saw a meteoric rise with the use of the tagline "When your own initials are enough". A no-logo, discreet but well-worked look became its unique selling point. In the 1980s, Bottega Veneta accessories were popular with the Studio 54 crowd, Andy Warhol was one of the brand's notable patrons. The brand featured in the movie "American Gigolo" in which a Bottega Veneta bag was carried by the rich housewife played by Lauren Hutton.
The Bottega Veneta brand declined in its status in the 1990s. It was because it lost touch with its ethos of subtle luxury and became loud, brash, and overt. It started splashing its products with its logo in keeping with the times. This move was not successful, and the company almost came to the brink of bankruptcy by the end of the century.
Bottega Veneta designs – Bottega Veneta men and women
The Gucci Italian fashion house acquired Bottega Veneta in February 2001. Functionality, innovative design, and craftsmanship returned to their former importance in the Bottega Veneta scheme of things. Tomas Maier, who trained at the institutional Chambre Syndicale de la Haute Couture in Paris, and spent nine years designing for another luxury brand, Hermes, came on board as creative director of Bottega Veneta in June 2001. His first collection, Spring/Summer 2002, brought immediate critical acclaim.
In 2002, Bottega Veneta launched the ready-to-wear lines for men and women, a jewelry line in 2004, and a furniture collection in 2006. Each season, the house presents a number of collections, including Bottega Veneta men's and women's shoes, bags, luggage, small leather goods, home, and gift items.
Bottega Veneta Brand's signature creation designs and craftmanship
The limited number of ready-to-wear items are special for their subtle chic, relaxed style, and refinement. Each piece stands alone on the strength of its design and craftsmanship. Maier leads his subtle, signature touch: ruching, serpentine seaming, hand embroidery, and complex, elaborate pleats catch the eye of discerning clients. The color palette is subdued, conservative, but never boring. Bottega Veneta creations have begun to grace the persons of Holly wood stars, like Hillary Swank, Christina Ricci, and Maggie Gyllenhaal
Bags are made using intrecciato Nappa, baby-soft suede, waxed calf, soft crocodile, and especially lizard, python, karung, silk, and other sensual fabrics. Handbags are exquisitely worked, lavishly adorned with embroidery, appliques of exotic leather, and a wealth of metal and tortoiseshell-like hardware, but the classic look is still the original intrecciato, which screams Bottega Veneta and is sported by the likes of Renée Zellweger and Ashley Olsen.
Bottega Veneta achieving fame through celebrities – Items rcognized as iconic pieces
In addition, the Bottega Veneta Knot Bag has acquired similar iconic status as the Fendi's Baguette and has been seen on Nicole Kidman and Sarah Jessica Parker. The Cabot Tote is another favorite. The most important aspect of Bottega Veneta bags is that while most of the designer brands have moved to countries like China for production, Bottega Veneta manufactures entirely in Italy and Europe.
Bottega Veneta shoes are similarly ornate and intricately detailed. Two to note: the Super Spiga, a luxurious, high-heeled sandal of burnished calf with a T-strap meticulously handcrafted; and the Souriseau, a sling-back made of vintage velvet and trimmed with braided peltro coassiale leather.
Bottega Veneta products can be found everywhere – Bottega Veneta boutiques & website
The distribution of Bottega Veneta products is global, encompassing Europe, Asia, and North America, both in select specialty and department stores and in a growing number of Bottega Veneta-owned boutiques. Bottega Veneta now retails from 127 locations worldwide.
In addition, Bottega Veneta is one of the first luxury brands to embrace e-commerce. The website has been designed to cater to a clientele that is accustomed to exceptional service. To that end, a personal shopper is available through e-mail or by telephone to assist with selections and to complete transactions. Photographs of the exquisite Bottega Veneta handbags, wallets, and other accessories feature not just a front view, but often inside, back, and side views. Maier has even added a personal touch to the website with his six top picks for the season.
Tomas Maier, the last Creative Director at Bottega Veneta brand
Maier seems to have added significantly to the brand's success: the Bottega Veneta brand has gone from $45 million in 2001 to $500 million in sales in 2008. The brand now pays homage to the trends in its clothing and accessories but retains an air of hushed richness, of classical, comfortable, timeless good taste. The reserved, almost monkish Maier summarizes the brand's philosophy while talking about his own personal philosophy: "If you're never in fashion, you are never out."
A fashion houuse in continuous expansion – Master artisans, combining traditional mastery with breathtaking innovation
In 2013 Bottega Veneta inaugurated a new Atelier in Montebello Vicentino, Vicenza, in the site of an 18th Century villa. Here the master artisans work at the new creations of the Fashion House, and it's also the site of a Fashion School, the Scuola dei Maestri Pellettieri di Bottega Veneta, where the old traditions are passed to the new generations. It also houses a museum and an archive.
At Bottega Veneta's craftmanship is very important and its artisans combine traditional mastery with breathtaking innovation.
All about the products – A variety of choiches
All the Italian luxurious fashion items that are ready to be used straight are available in a large range of colors and sizes. All in items like Bottega Veneta clothes, Bottega Veneta accessories, Bottega Veneta make-up items, Bottega Veneta fragrances, and so on. From this immense list of possible purchases, we have selected some of the most iconic ones which are the Bottega Veneta, Bottega Veneta the Knot, Bottega Veneta Pouch bag.
Through all their products and visibility campaigns, the Bottega Veneta brand has been quoted as the best luxury brand in the world. So as their long-term growth keeps a steady move, they have a permanent recreation of timeless designs, their craftsmanship and materials, and top, and the functionality they adapt can be classified as contemporary for 55 years now.
Bottega Veneta, taking the tag "Made in Italy" to a whole new level with a stunning and unique series of products
Bottega Veneta has succeeded in taking the lead as one of the world's most popular fashion brands. Since 2019, The Bottega Veneta brand entered the top 20 best brands through their padded sandals on Lyst.