"What is really important to me is that we do something special, be it the clothes, a window display, an ad campaign. It's really not that important to me to make big sales," says Renzo Rosso. He is the founder of the Diesel clothing brand. But the brand which was turning in 3 million Euro in 1985 had sales figures exceeding 1 billion Euro in 2007, testimony to how fearless passion can lead to growth.
Denim from Italy – The Diesel clothing brand's history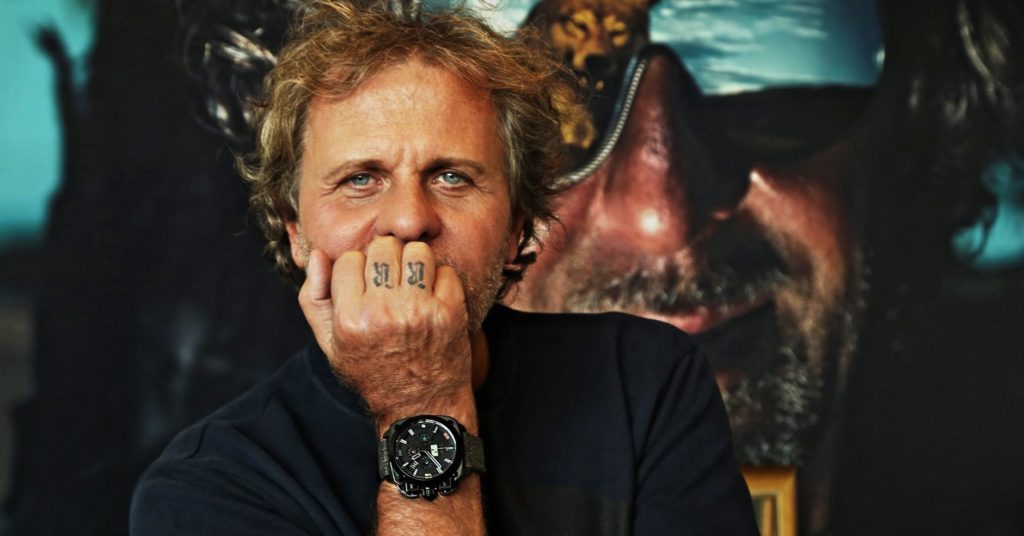 Rosso was born in Padua, Italy in 1955, the son of a farmer. He studied industrial textiles, and after graduating, he got together with some friends and created the Genesis Group in 1978. They created Diesel as well as some other brands, including Goldie and Replay. The name Diesel was chosen very carefully because it is pronounced the same in every language.
Though Diesel wasn't bringing in much money for the group, Rosso realized its potential and bought sole rights to the Diesel brand in 1985. Not having a background in marketing or advertising. Rosso jumped in feet first, opening a flagship store in New York City, directly across the street from the massive Levi's store. It was this type of bold planning and obvious marketing that made consumers take note.
Diesel – Becoming the right clothing choice for its style inspiration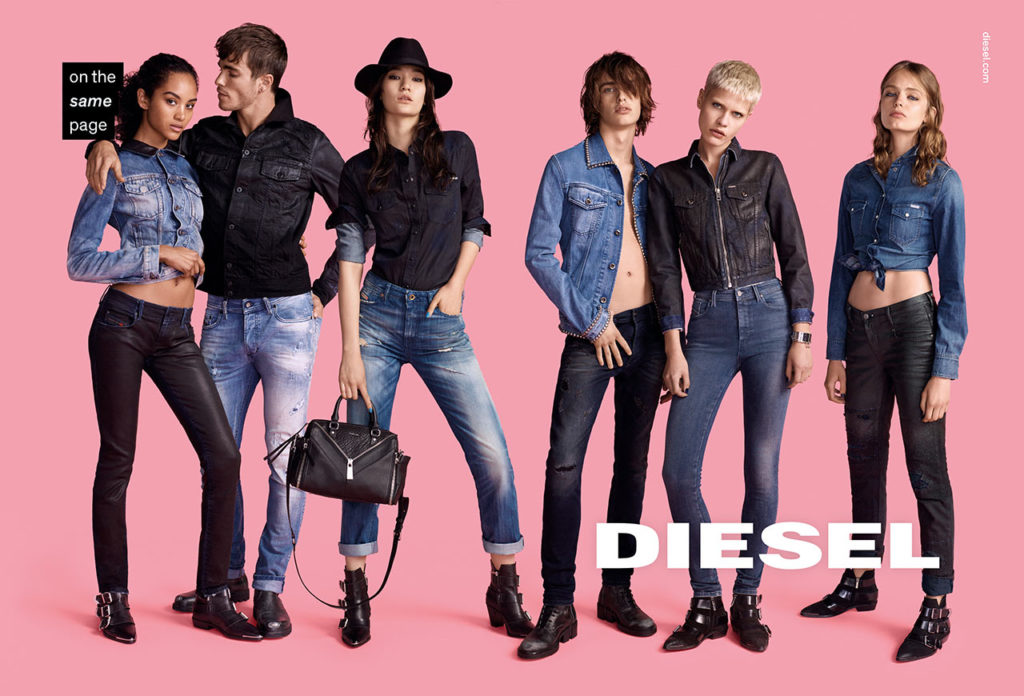 The Diesel clothing brand line of clothing was different because it looked worn. Jeans came pre-washed, some with holes in them. According to Rosso, people didn't realize at first that this was the intended look. They often returned the jeans believing them to be defective. The misunderstandings didn't last for long, however. And the 100$ price tag even back in the 1980s did not faze the consumers. The youths, for whom Diesel became the right clothing choice because it represented an alternative, rebellious lifestyle.
Rosso is well known for doing things spontaneously, and for following the road less traveled. The international headquarters for Diesel is located in Molvena, Italy. It is a small town that, compared to Milan, seems to be in the middle of nowhere. The quiet surroundings and lack of hustle and bustle are both soothing and inspirational to Rosso.
Values, and humor – A clothing brand "for successful living" ad campaign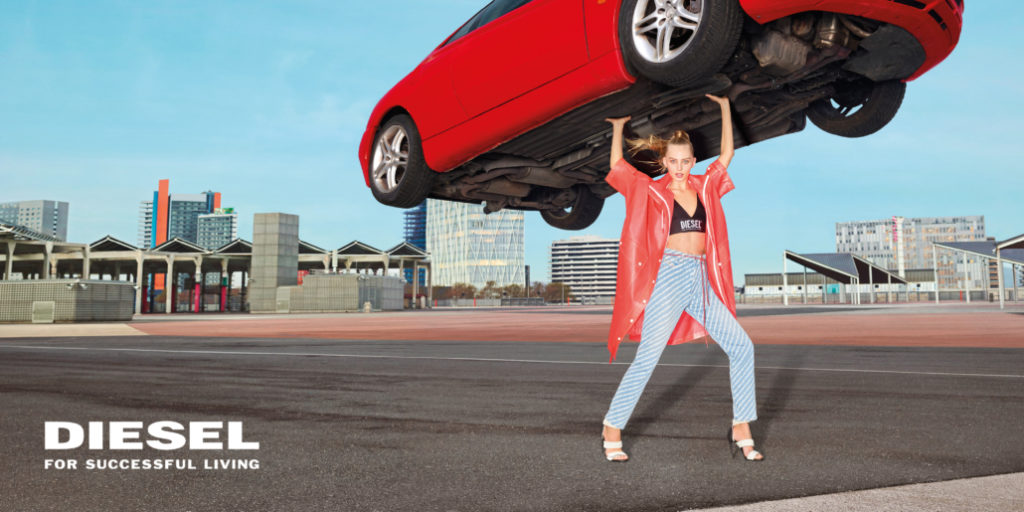 Perhaps just as popular as the jeans are the advertisements for Diesel. Rather than conforming to standards in fashion ads, Rosso decided to go for shock value and humor. Diesel's clothing brand's slogan is "For successful living". Their ads feature everything from homosexual sailors to Africa as an international superpower. They've created humorous ads that claim to have taken a poll about the most common types of stains found on their clothing, and they've even poked fun at religion.
As Rosso explains: "Well, it's easy to take a girl with big tits and a nice arse and make people pay attention or to make almost violent attempts to get people to buy clothes. We looked at what fashion advertising was like and thought you could swap the brand names without spotting the difference, which is still often the case. So we assumed the customer was smart and that they'll buy what they like, not what the ads tell them to buy.
What drew attention to the brand? – A fresh and creative approach and expansion
In an attempt to deflate the trend of designers paying celebrities to wear their brands, Rosso announced in 2000 that they would be sponsoring a young Polish singer by the name of Joanna Zychowicz. After scathing reviews in the media accusing Diesel and Rosso of stooping to the level of those they eschewed, Rosso let the cat out of the bag – Zychowicz existed only in his imagination. An odd prank to pull for certain, but it resulted in another successful advertising campaign and strengthened attention for the brand.
Diesel accessories – Watches, leather accessories, jewelry, perfumes, and even a Diesel car
Always fresh and creative, Diesel comes up with at least 50 new designs and washes for their denim every year. Diesel makes much more than just jeans though. Their women's and men's casual clothing is very popular, and they've expanded into footwear and children's wear. They have also licensed their brand for leather accessories, eyewear, jewelry, and perfume, and in 2008, even a Diesel car, the Fiat 500. The Diesel car is the result of collaboration with Fiat, and only 10,000 of these limited edition cars are available starting November 2008. But it's the denim jeans with the unmistakable red stitching on the back pockets that have brought them fame, fortune, and international attention.
Diesel watches – Bigdaddy and Granddaddy watches, the largest wristwatches in the world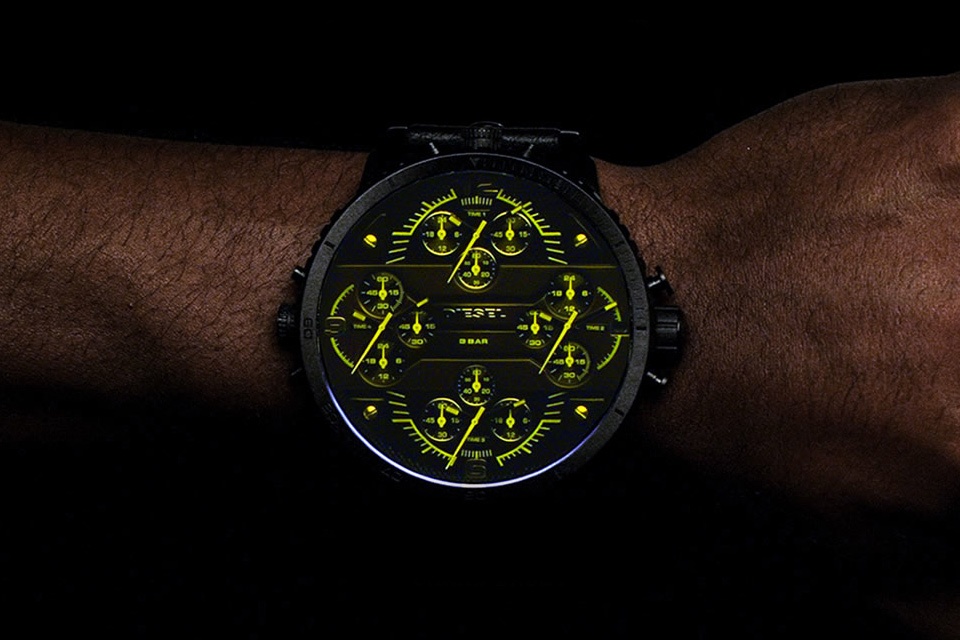 Talking about watches, Diesel has a big range of models to show nowadays. A new feature that has been introduced is the luminous hand function. As a light-up watch feature is not so likely to be available to other brands, this is giving the one who wears it the possibility to see what time it is in any circumstances.
Something really interesting about the Diesel is the fact that they have launched a new watch called Big Daddy. This watch offers you 4 different time zones, all analogs on a single watch, along with the date and the stopwatch function. As an expansion to this model, they introduced the Diesel watch called GrandDaddy which was named the world's largest wristwatch and attention grabber timepiece.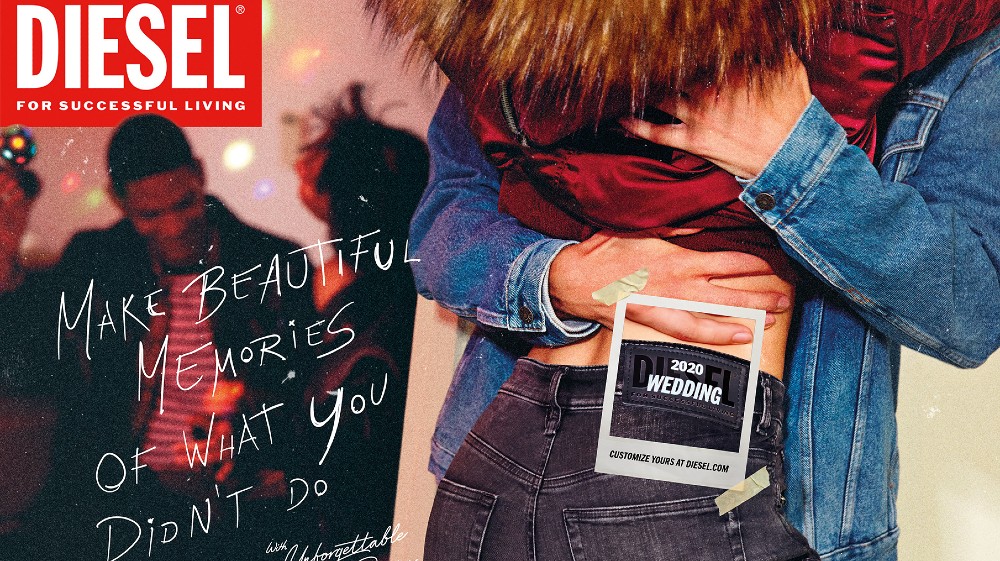 Rosso and his company have won many awards for their products and their advertisements. One to note is the Premio Risultat award in 1996 from the Bocconi Institute in Milan, for "Best Italian Company of the Year". Rosso was named in British music magazine "Select" as one of the "100 Most Important People in the World" who will contribute to the shape of the new millennium. Diesel has enjoyed many years of seeing their ads being run at the Cannes Film Festival as well.
A brand that celebrates many years of creative fashion pieces, thanks to the originality and uniqueness of its products
In 2005, the Diesel clothing brand celebrated the 50th Rosso's 50th birthday with a book called Fifty. The Diesel brand turned thirty in 2008, a fact that was celebrated by an unprecedented kind of international party named Diesel xXx (titled Triple X). It toured 18 cities around the world. It opened in Tokyo, proceeding to Beijing, Dubai, Athens, Amsterdam, Milan, Zurich, Munich, Paris, Stockholm, London, Barcelona, Oslo, and Helsinki, carrying on to Copenhagen, as well as Sao Paulo. The final event winded up at New York City on Pier 3 on the Brooklyn waterfront.
This kind of multi-national partying emphasizes Diesel's image, one that appeals to both young and old all over the world. Teenagers save up their money to afford the high price tag for these fashionable jeans. Business people can wear them with a blouse, shirt, or jacket on casual workdays. The Diesel ads both mock young people and glorify them at the same time. Seeming to be anti-establishmentarian, Diesel allows its faithful followers to feel original and unique. All theose, while still buying products that are trendy and fashionable.
The unique features of the brand – Globally recognized
It's a difficult path to continue along, but Rosso has found the way. Rosso says, "Diesel is a unique brand with a unique relationship with its consumers who are very loyal– a fact we never take for granted. It is a brand that attracts 50,000 footfalls every day globally. It's a very friendly and social brand, and its advantage is that is not arrogant."
The spectacular success of the Diesel 2008 line, Diesel Black Gold, shows that Rosso has not lost his touch.
With flagship stores in Rome, London, Paris, New York, San Francisco, Amsterdam, Milan, London, and Tokyo, the Diesel influence is wide and undeniably global, this brand has 5000 sales points worldwide. They bring in over a billion euros annually and employ over three thousand people worldwide in production.
Diesel clothing brand – One of the most influential clothing manufacturers in the world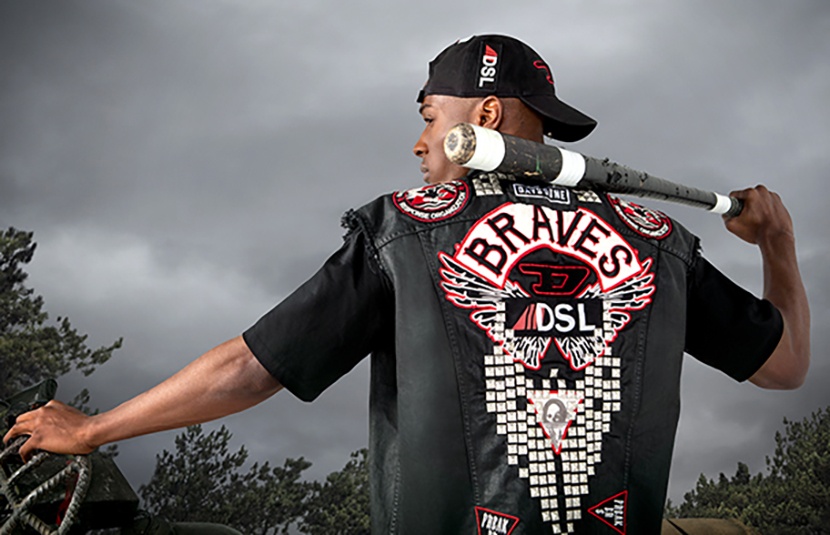 For a company whose founder knew little about advertising and business, Diesel has become one of the most influential and fashionable clothing manufacturers the world has ever seen, establishing itself as the "haute couture of casual". He says, "'I wanted to create a brand that would become a leader in fashion and a company that took chances. I'm proud to say that this is still the main philosophy behind the brand. Our constant challenge is to follow nobody except ourselves and our creativity."
Where Rosso's imagination and creative spirit will take the company next is anyone's guess, but millions of consumers will certainly be along for the ride.
High-end denim and other clothing and accessories are what make the Diesel clothing brand by Renzo Rosso known for ages. The use of high-quality materials and the effort put in each design make the product of the Diesel brand have more longevity. The fundamental roots of this brand are the innovation, creativity, and nonconformist approaches of the designs. Altogether, are making it a big competitor in the fashion world.
The Italian brand has incorporated in every jeans product a heart-printed QR code so it can be scanned directly and check the authenticity before or after purchasing it.
Latest news about the Diesel clothing brand – 2021's approach and initiative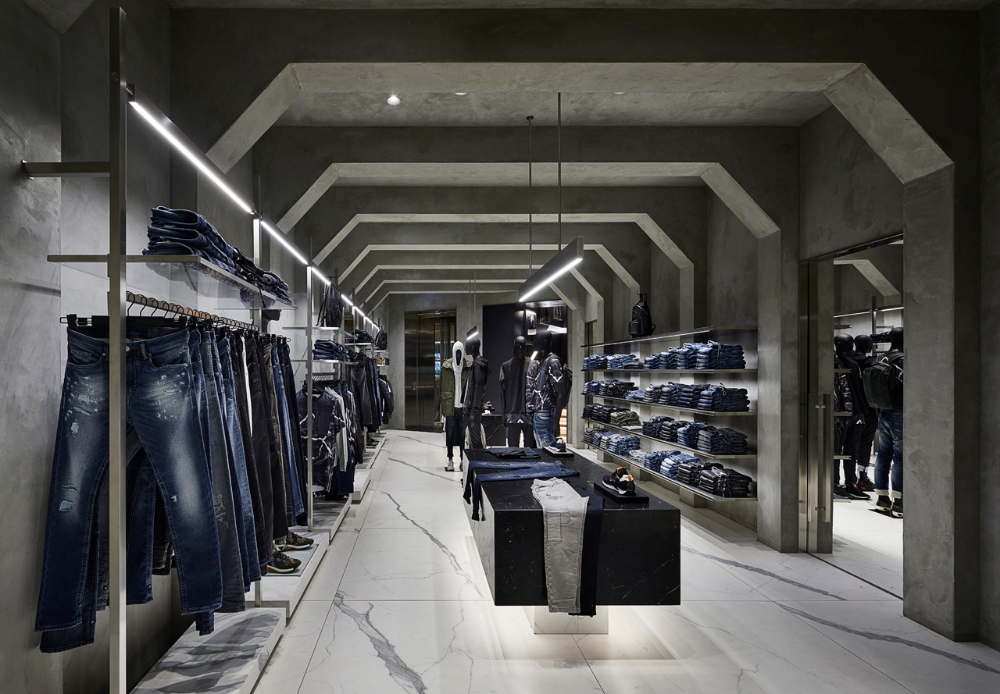 In 2021, The Diesel clothing brand has its biggest initiative, which is to create made-to-stay denim pieces, for longer-lasting time. The initiative's name is Diesel Library. The design approach will be genderless and all the products will be created to outlive the future trends and last a good amount of time. They will utilize recycled and organic fabrics that would make the collection have a permanent "shelf life".
By Carrie Grosvenor
Edited and Updated by Damyanti, November 2008