Neapolitan Designer Antonio Fusco
Antonio Fusco, a Neapolitan designer, searched for a way to express a unique cut and style for men and to express glamour and femininity with his designs for women. He avoided minimalism, and instead employs colors, fabrics, and stylistic designs to create unique and appealing collections.
Fusco developed a trademark style and built his collection with his line of soft suits. With their well-formed, soft shoulders and partially unbuttoned cuffs, Antonio Fusco built quite a successful business. His men's collection accounted for a sizeable portion of his sales and made a significant contribution to his level of success. His style has been distinctly Italian yet has uniquely portrayed fine tailoring.
Fusco's collections presented simplicity and clean cuts that gave the appearance of being easy to achieve. However, Fusco and his designs were one-of-a-kind with their well-tailored jackets and gracefully elegant trousers. The Fusco line included numerous jackets including ones with notch lapels, shawl collars, and traditional features as well.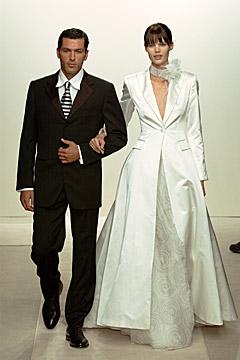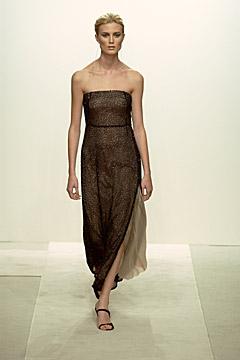 Double-breasted blazers, three piece suits, flared coats of silk, trench coats with full skirts, and tunics of linen added to the versatility of this Italian designer. From pin stripes to solid colors, his line of jackets has been impressive and eclectic. Not only have Fusco's tweed sports coats, coats of cashmere, camel, or alpaca displayed the fine quality of Italian fabrics, but also, they have shown the quintessential element that only fine Italian styling can produce.
Antonio Fusco seems to have an affinity for playing with the placement of buttons as well. Buttons may be hidden secretively on the front of his jackets or left unbuttoned on the cuffs of the sleeves. Moreover, he has created and designed long, loose styles of jackets that employ the use of a single button at the neck producing the look of comfort one might achieve with a well-tailored shirt. Quite often, he would design something with a new twist, simply because he had the flare to achieve the look.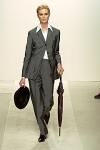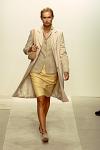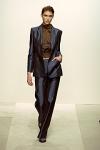 Antonio Fusco in his search for original designs with new cuts and combinations for women resulted in a line of fashion with distinctively feminine lines and contours. His collections portray a romantic element with their accents. Moreover, the colors and fabrics that he uses produce a surge of emotional reaction that further creates an affinity for his designs.
His fall and winter collection for 1999-2000 presented a sharp and clean-cut look. The designs of this particular collection fell somewhere in between the traditional and the new. Not entirely exclusive in its look, his designs clearly showed the influence of new luxury in a discretionary manner.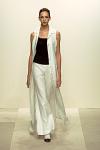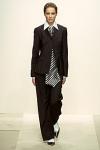 Fusco's fall and winter collection for 2000-2001 brought a welcome display of contrasting fabrics and colors. His combinations showed uniqueness and gave new life to the meaning of contrasts in the world of fashion. An obvious attention to the tailoring of each outfit and careful planning in design can be credited to the success of each piece in his collections.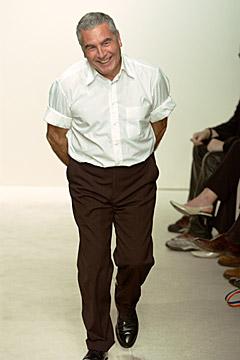 Antonio Fusco, Italian Fashion Designer
The company, Eurocosmesi, launched the first Antonio Fusco perfume. His fragrance was released in October of 2003 to international markets including Britain, France, Germany, South Korea, Russia, Switzerland, and Hong Kong. The House of Antonio Fusco, Via Archimede, 2, Corsico, Milan, has given the world of high fashion clothing that is desirable not only in the detailed, but also, in the elegant and gentle way that it lays upon the body producing an image of perfection.
By Susan M. Keenan