Even if you don't know much about the Benetton brand of clothing, you've likely seen their advertisements. Benetton ads have caused a stir across the globe. They are earning acclaim and awards, as well as contempt and censorship for their controversial subject matter. Before becoming an international sensation, the united colors of Benetton brand had humble beginnings in Ponzano Veneto, Italy. It started as a small family business.
The United Colors of Benetton – History
Luciano Benetton was born in 1935, and his sister Giuliana in 1937. There were two more brothers born into the Benetton family, Gilberto in 1941, and Carlo in 1943. When Luciano was only ten years old, his father passed away leaving the siblings to find work to take care of their family.
While Luciano took a job with a fabric manufacturer and held another job delivering newspapers, Giuliana stayed at home and knit sweaters and other garments. These knit pieces were so beautifully created that Luciano and Giuliana decided to sell them. They did it through a small home-based business, Luciano actually vending them on bicycles.
Giuliana was obviously in charge of design and production, while Luciano took on marketing and sales. He spent some time in England studying different techniques of dying wool. He also studied concept of making each piece in off-white wool and then dyeing it at the last minute to keep up with fashion trends.
By 1969, the Benettons were very successful with their business, choosing to cater to a shortlist of regular clients. They went ahead and opened their first shop in Belluno, and soon after opened a second store in Paris.
A family business – New ideas and designs thanks to Gilberto and Carlo
Brothers Gilberto and Carlo also joined the business, serving as accounts manager and head of production respectively, while Luciano continued to market the brand and Giuliana came up with new designs. The public responded very positively to the Benetton garments.
Still manufacturing knitwear, Benetton took strides ahead of its competitors. They did it by offering fresh new colors that were bolder than the more common neutrals of the time. The company continued to expand, opening more stores and creating up to 50 new colors per season. They soon expanded from knitwear into cotton and denim clothing, making them a leader in both women's and men's casual wear. Their technique of dying their items at the last possible moment to stay ahead of fashion trends kept them one step ahead of their competitors.
The growth process – 1970's in Paris – Publicity campaigns
In the 1970s, The United Colors of Benetton signed with a publicity agency based in Paris. Their name was becoming bigger as they targeted the youth market, keeping their prices reasonable and their quality impeccable. In 1978 they sponsored the Trevisse rugby team. They started their long-time relationship with sporting teams and events, which would later include basketball, volleyball, and Formula 1 racing.
In 1984, The united colors Benetton hired photographer Oliviero Toscani as their creative marketing director and gave him carte blanche with their campaigns. Toscani designed a photo shoot that included models of many different racial backgrounds. He called it "All the Colors of the World". When a visiting United Nations official stopped by and exclaimed, "This is fantastic! It's the United Colors in here!" the United Colors of Benetton slogan was born.
The brand faced hard times for the "United colors" theme
Toscani's advertisements featured bi-racial couples, children wearing US and USSR flags and kissing each other, and all combinations of ethnicity and race mingling, underscoring the "United Colors" theme. Not only were their garments available in many different colors, but also the people who wore them.
By the mid-'80s, things couldn't be better for the United Colors of Benetton label. They started an offshoot company called Tip-Top Shoes and had nine factories in Italy, Scotland, and France. Their international headquarters was set up in Luxembourg, and they had expanded their line once again to include children's wear. The classic Benetton rugby shirt was wildly popular across North America; a simple garment with bold wide stripes and white-collar, that came in a variety of bright colors and proudly displayed the Benetton logo. A perfume for women soon followed, called "Colors". Colors for men emerged, as well as a magazine of the same name.
Benetton, becoming internationally seen – From advertising campaigns to great success around the world
The brand was picking up steam across the world, and their advertising campaigns continued to spark controversy and earn praise. Benetton and Toscani won awards at the Cannes Film Festival, and several Grand Prix awards for best poster, among many others.
Across the span of his 17-year employment with the United Colors of Benetton, Toscani used such controversial subjects as AIDS victims, birds covered in oil as a result of a spill, a newborn baby still covered in blood from birth, and boats overflowing with refugees. Although the ads never featured any of the label's clothing, they brought the Benetton name front and center as a source of debate and inspiration.
The 1990's – The beginning of Benetton's struggle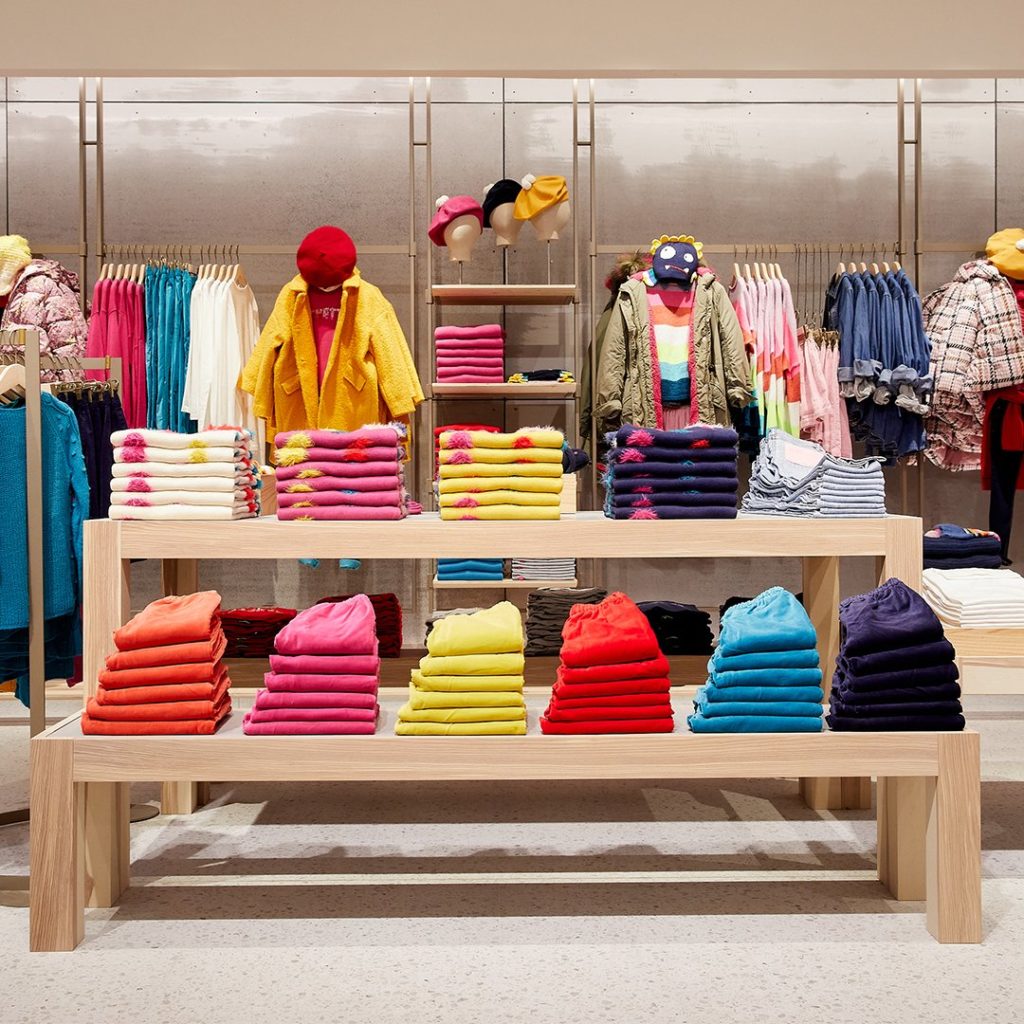 By the end of the 1990s, Benetton was beginning to struggle. Stores were closing and sales were down. They struck a deal with North American department store Sears to open niche shops within the Sears stores. Just months before the deal was to be finalized, Toscani came out with his most controversial advertising campaign yet.
The ads featured death row inmates and were meant to show the company's anti-death penalty stance. Victims' rights groups immediately shunned the ads, claiming that they were glamorizing the killers and showing no respect for the victims or their families. Amid the controversy, Sears backed out of their deal with Benetton.
Benetton finally let Toscani go shortly after this campaign, and reverted to advertisements that featured their clothing. They issued a formal apology for offending anyone with the death row ads, and Sears reconsidered their deal. The family moved on to other businesses, still keeping their original fashion business, but not working with it hands-on.
Benetton, nowadays – The family-owned business is still a creative leader in the fashion industry
These days The United Of Benetton is still prevalent in the fashion industry, with their clothing still being sold in numerous markets worldwide. They have suffered along with countless other manufacturers as buying trends have subsided. Benetton has sold some of its brands, including its Formula 1 racing team.
The brand remains family-owned, and its chief designer Giuliana Benetton has appeared several times on the Forbes list of the world's most powerful women. The brand is now worth approximately $3 billion and sells its various lines like the fashion staple United Colors of Benetton, the Sisley for the youth, and sportswear names Playlife and Killer Loop from more than 5,000 stores in over 120 countries.
No matter what happens in the future, Benetton has cemented itself as a leader in the design of casual fashion, brilliant marketing, and high-quality garments. The Benetton empire still stands today as a creative leader in the clothing industry. Many consumers and members of the media are anxiously awaiting what will come next from this impressive company.
Updates about the 2020-2021 activity of United Colors of Benetton – A visionary brand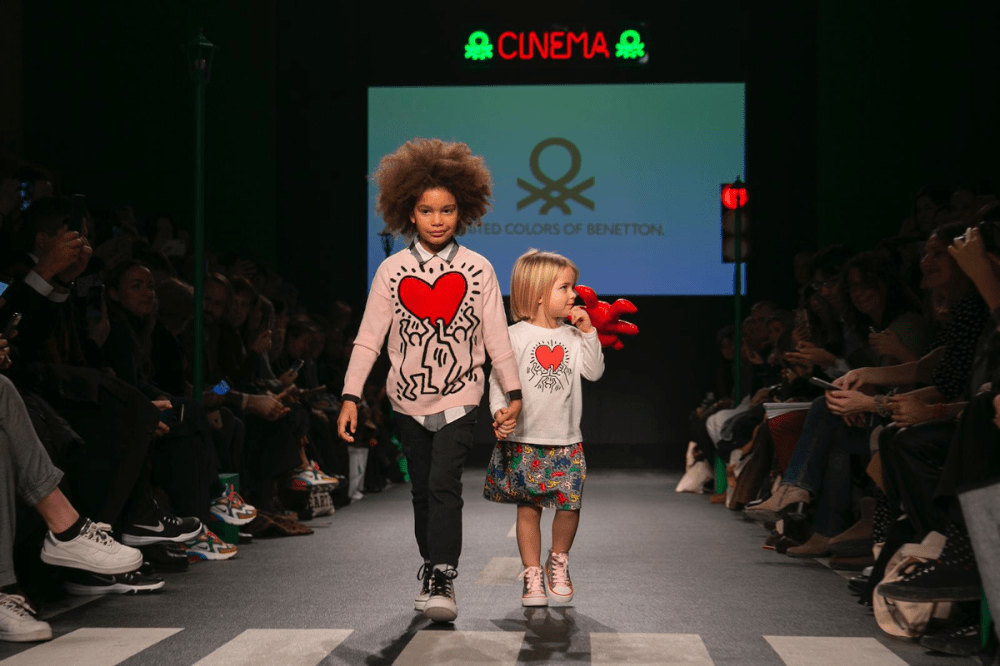 An Italian style brand, combined with a global research is what makes Benetton be known worldwide.
The new times expose the brand, along with all their good quality and creative outfits, representing the aim of creating a better future and protect the environment by all means. They have numerous colorful collection debuts at Milan Fashion Weeks, actively involving themselves in numerous social causes, celebrates essential values: diversity, inclusion, and sustainability.
They have implemented so many features, starting with the possibility they offer to customize your desired products, ECO swimsuits of regenerated nylon, lots of products that features their projects, one called "The hope project".
In short, we can say that they started well, and continued to grow this brand on a creative, protective, and innovative well, by contributing with all they could to make the world more open to the new and the differences between people.
By Carrie Grosvenor