The history of Rome's oldest fashion house, the glamorous Sorelle Fontana, reads like a fairy tale. It is the story of three young women who made their way from a tiny town near Parma to Rome and then America, whose beautiful designs became highly sought-after by Hollywood stars, famous women, and the Italian aristocracy.
Rome's prominent and oldest fashion house beginning – The story of three sisters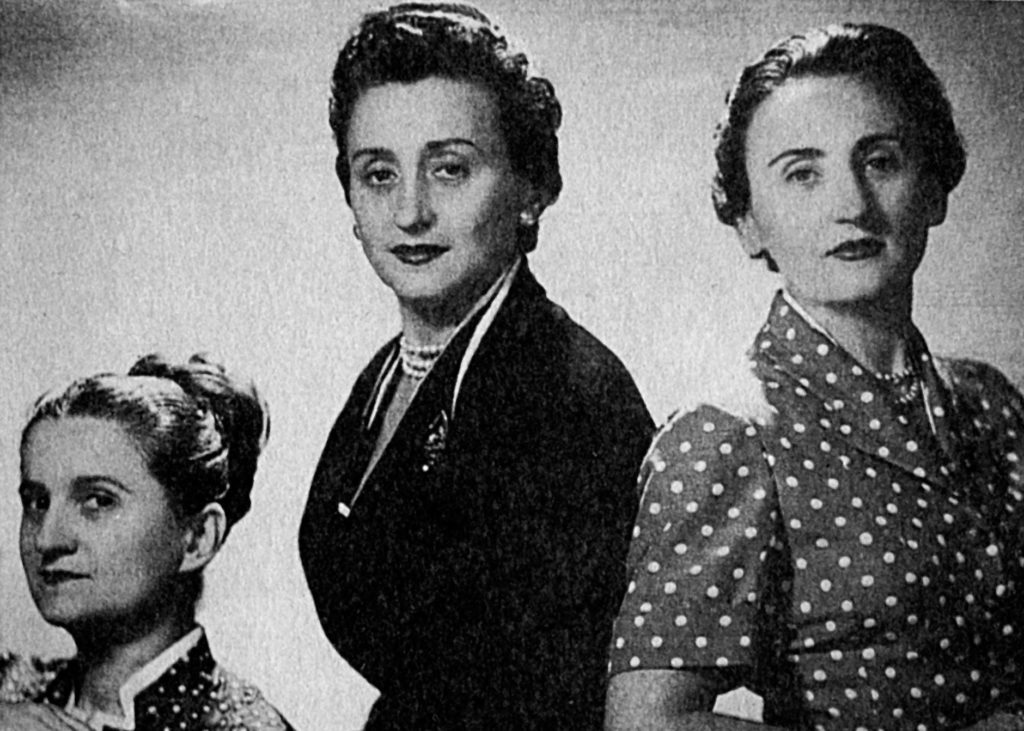 The three women, sisters Zoe, Micol, and Giovanna came from Traversetolo, where they were taught dressmaking by their talented mother, Amabile. In 1907 they inherited their grandmother's atelier and worked hard at making their popular clothes. They moved to Parma where they opened another atelier. However, but they were attracted by the idea of making clothes in a fashionable city.
Zoe decided to move and found it difficult to decide between Rome and Milan. Her instinct told her to travel to Rome, the city of the Italian aristocracy. Her sisters and her mother joined her and they opened their atelier at the start of the Second World War. "We could still hear bombs going off on the beaches when we moved into our first atelier in Rome. But that didn't matter. It was our dream to own an atelier," Micol said much later, according to an article in The Scotsman by John Davidson.
Sorelle Fontana brand's creations becoming favored by the Italian aristocracy – Italian designers were against their style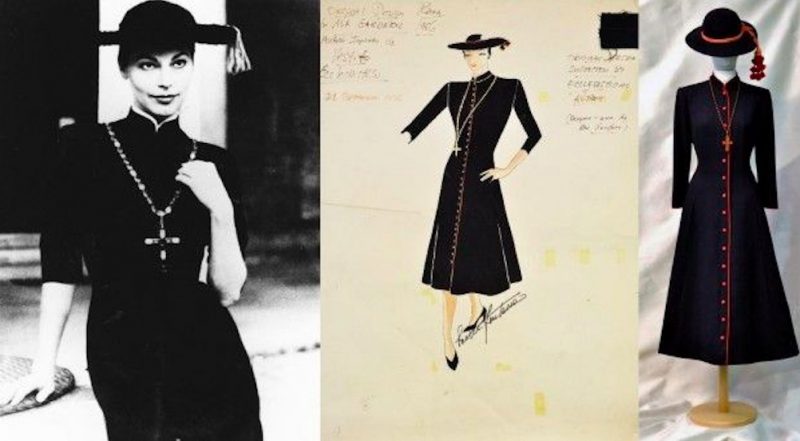 Their glamorous clothes based on Christian Dior's 'New Look' which clung to the bust-line, but had full skirts, soon became favored by the Italian aristocracy. The Russian emigre, Principessa Irene Galitzene, especially loved their designs.
Even though Paris was the principal center of fashion at this time, some of the Italian designers decided to rebel against it. They believed that their more informal and sexier styles would appeal to the Americans and made a plan to attract them. The Marchese Giorgini and some of the main Italian dress designers, including Sorelle Fontana, invited eight buyers from American stores and the leading fashion journalists to their fashion shows. These were greeted with 'unreal silence', Micol said later. She said it must have been difficult to tell at first whether the designs appealed to the audience. They did, however, and the designers received large orders.
This was when the designers of Italian fashion developed their own style, freeing their designs from the domination of external influence.
Italian fashion style – Hollywood stars, wearing their designs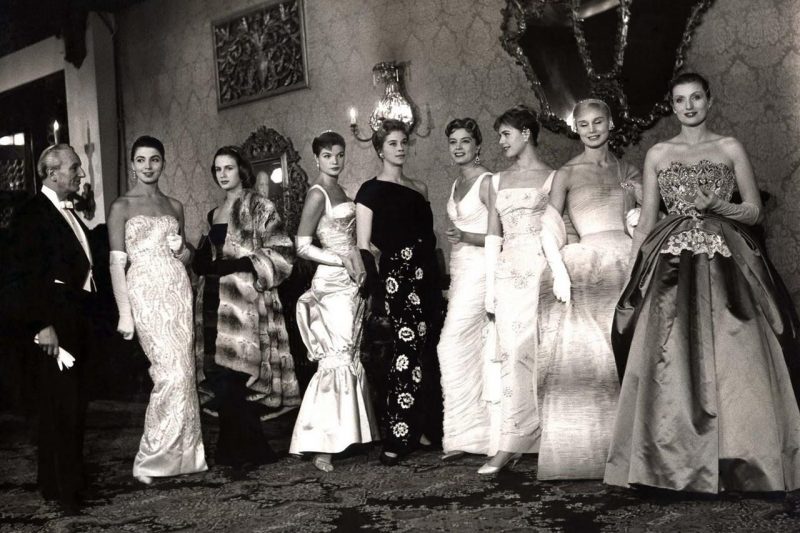 Soon the Hollywood stars, who were making movies on location, started to favor the designs of Sorelle Fontana. Their most famous garment is probably the cassock dress that was worn by Ava Gardner. It was quite shocking at the time because it was based on the robes worn by Roman Catholic priests. The dress that Anita Ekberg wore in Fellini's film, La Dolce Vita, in which she splashed in the fountain, was even more controversial. This was the perfect dress for this film. It portrayed the decadent lifestyle of the high-living, rich and idle 'jet set'.
The stunningly beautiful Ava Gardner wore Sorelle Fontana's clothes on and off the set. Her lovely clothes in "The Barefoot Contessa" were designed by these couturiers. Some of their other famous designs include Linda Christian's wedding dress when she married Tyrone Power in "Made in Italy", and the former president's daughter, Margaret Truman's wedding dress. They dressed the young and gracious Audrey Hepburn as the runaway Princess who falls in love with a journalist in the movie, "Roman Holiday.
Sorelle Fontana becomes famous after more and more women started to wear their contemporary designs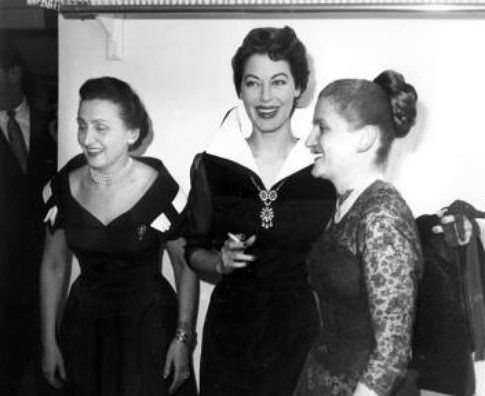 Many other beautiful women, such as Princess Grace, Jacqueline Kennedy, and Elizabeth Taylor also wore designs made by Sorelle Fontana. Fontana often showed their clothes at fashion shows with the famous Italian bespoke fashion house, Brioni, which was tailored for many male Hollywood stars. Innovative and modern, the sisters made a series of dresses printed with images by contemporary artists. They also designed uniforms for Alitalia stewardesses, official hostesses at the UN, and many of the banks.
They were famous for their wedding dresses, evening wear, and full-skirted cocktail dresses. The sisters decided to branch out into ready-to-wear clothes as well. They started to make accessories, such as handbags, shoes, and men's ties.
The Fondazione Micol Fontana in Rome – An internationally recognized dream came true and kept alive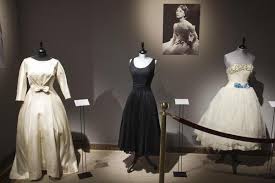 The Sorelle Fontana atelier overlooks the Piazza di Spagna in Rome. The couturier's designs are still worn by Hollywood stars and international royalty. The Fontana sisters didn't just achieve their dream of opening an atelier; they came to own one of the most famous in the world, synonymous with glamour and elegance.
The Sorelle Fontana expresses the concept of "Made in Italy" in all the forms. Lots of designers followed into their footsteps, having them as role models through their journey. However, it is known that none of them was really to realize what they could. The atelier is still in Piazza di Spagna, in the eternal city of rome.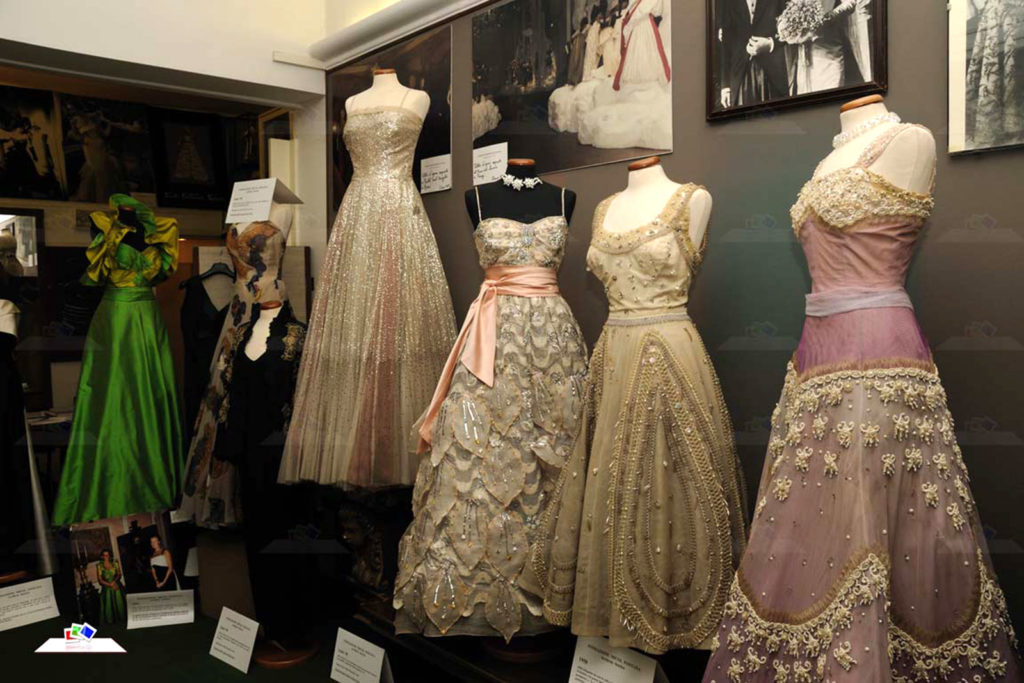 Sorelle Fontana is a story of how legendary people are born, nowadays presented in the Micol Fontana foundation, along with an important collection of fashion creations that were made between the 40s and 90s. There is also a museum-alike sector with fashion sketches, photos of models, events, and famous personalities that took part in their story.
The foundation is trying to support the new generations to follow their dreams. That's why they provide training for students of the Italian fashion Institutes.
By Lisa-Anne Sanderson