In 2007 I bought a house right in the center of Bolsena. The house is on 3 floors. The ground floor was divided into a garage and a large room. Unfortunately, the ground-level tiles were lying directly on the ground. That was allowing a lot of humidity to come into the room and made the room uncomfortable.
The solution was to dig out the floor, install floor insulation, and on top a gas-heated piping system on top. The plaster on the side walls was humid and it was all removed exposing the beautiful rocks that now can transpire. Some hand-painted floor tiles from Deruta were installed.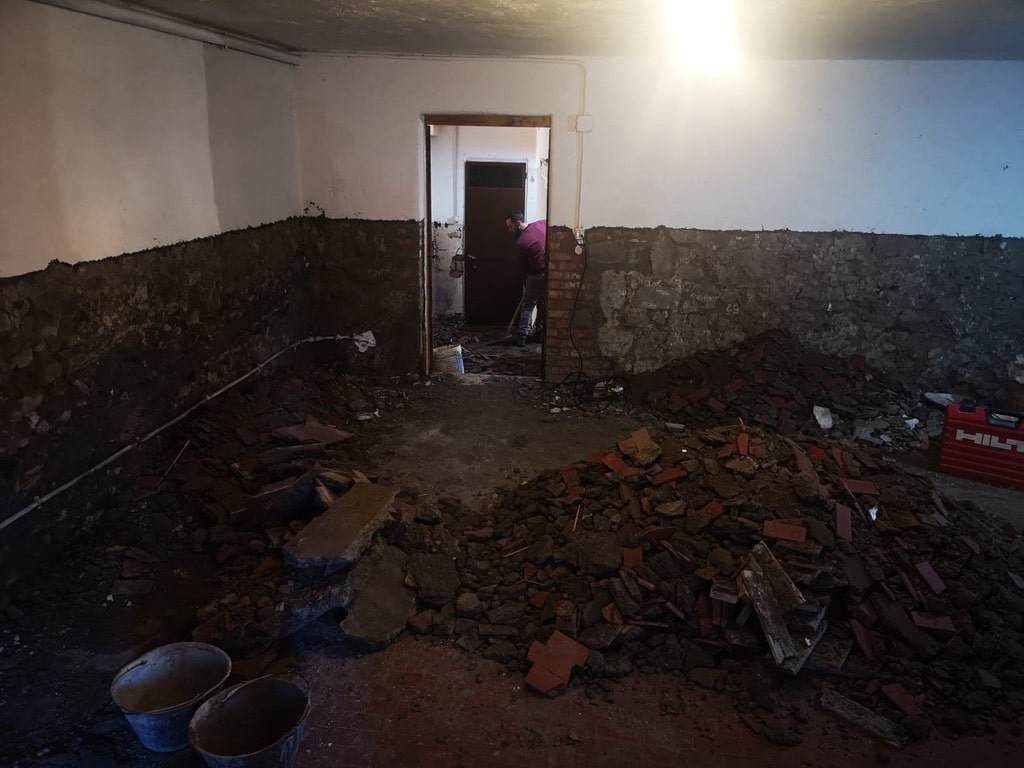 In Italy, you should enlist a geometra, or an architect to oversee the renovation. He/she makes sure all the paperwork is in order, files requests for changes in the comune ( city hall ), and in general ensures that the work is being done by your contractor according to regulations and permissions. I chose to call an architect and she took care of all the paperwork.
See Part II Remodeling a property in Italy