Perfumes are what make us feel amazing, not just for ourselves, but to charm those around us. Perfumes are a statement. To use Coco Chanel's perfume quote "A woman who doesn't wear perfume has no future." With this in mind, here are some of the greatest Italian perfume finds from some of the best Italian perfume brands. This article is all about the best perfume for women!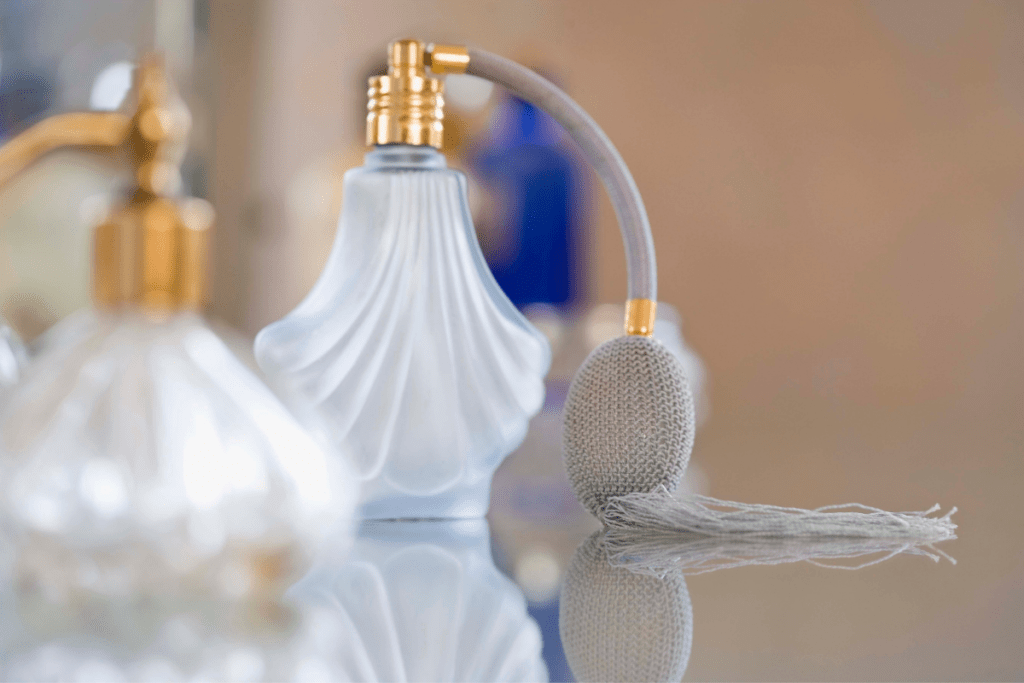 Choosing the Perfect Italian Perfume for Your Personality
Below, you'll find some of the best perfumes from Italy. Discover some of the most famous Italian brands, and their greatest fragrances, then find the perfect Italian perfume for women for your personality.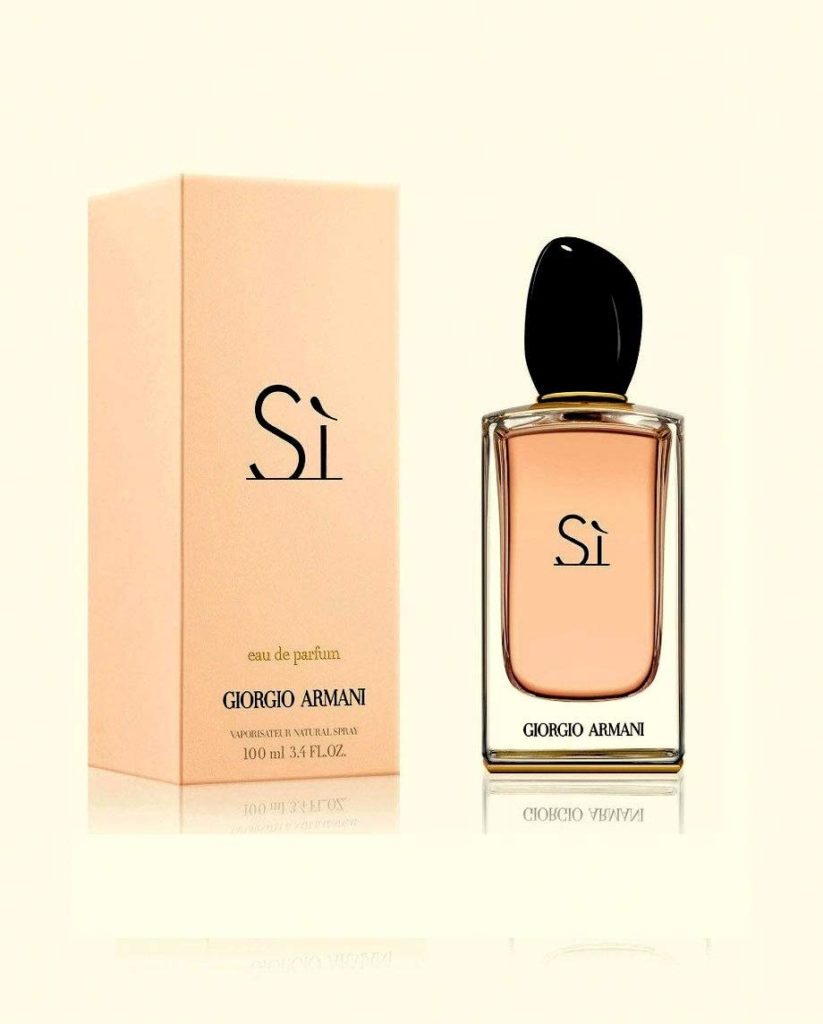 Giorgio Armani's Sì perfume is all about feminine senses, elegance, and power. The message behind the scent of Sì perfume with notes of mandarin, blackcurrant nectar, and vanilla, Sì allows you to experience an evolving scent that Armani describes as "an irresistible combination of grace, strength, and independent spirit." This perfume suggests independence and feminine power wrapped into elegance and grace. It is indeed the most unique new scent of Italian perfumes for women. You can get your own Giorgio Armani Sì perfume on this link.
Giorgio Armani's Sì also won a 2020 Allure Best of Beauty Award.
What It Is: A sweet, floral fragrance that dries to a musky finish
What It Does: Lingers on the skin while captivating your senses with notes of mandarin and vanilla
Who It's For: Those who like a floral fragrance with a hint of nectar
---
Giorgio Armani' Acqua di Gioia perfume for hot summers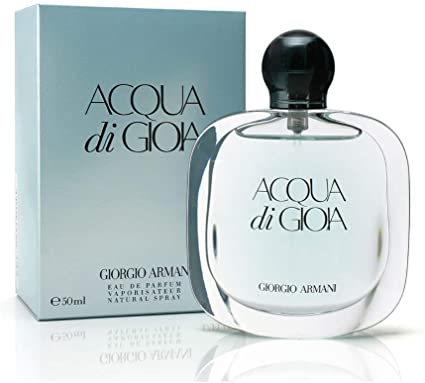 Giorgio Armani Acqua Di Gioia EDP is a fresh and pure fragrance for women, which features notes of mint, water jasmine, cedar, brown sugar, and labdanum. A perfect summer perfume that's alluring you and everyone around.
Acqua di Gioia by Giorgio Armani is a Floral Aquatic fragrance for women. The top notes of this Italian perfume are Amalfi Lemon and Mint; middle notes are Jasmine, Peony, and Pink Pepper; base notes are Virginia Cedar, French labdanum, and Brown sugar.
Seductive sea aromas in the new fragrance are put into the first plan and used as creators' inspiration. The composition of the perfume is compared with a woman who is "strong, dignified and free spirit but in perfect harmony with nature". Inspired by several summer holidays spent on the islands of Pantelleria and Antigua, where Armani has his villas, the fragrance was lead by the idea of escape into nature, a heavenly place of real holiday where we restore the energy necessary to body and soul, and where we create a natural balance. Since I first tried this Italian perfume, I couldn't imagine a summer without using my Acqua di Gioia!
---
Italian perfume for the city girl
10 Corso Como
The sound of blaring traffic at 2 a.m. is her favorite bedtime lullaby. She finds comfort in the concrete jungle of urban life and the closest she'll voluntarily get to nature is 10 Corso Como, a clean woodsy scent that is a product of the hip Milanese shopping haven by the same name. It's the perfect daily dose of the country for a girl whose idea of a satisfying hike includes plenty of shopping bags.
Notes of 10 Corso Como: Sandalwood, Musk, Rose, Geranium, Vetiver, and Rare Malay Oud Wood O.
---
A perfume for Classic Beauty – Prada Tendre
Pearls, diamonds, and the perfect little black dress are her best friends. Audrey Hepburn is her idol. This head-turner doesn't follow the trends or paint her face when she hits the town. She relies on her timeless elegance, natural poise, and signature style to make a statement.
This pure and hypnotic fragrance will quickly find its place on the vanity of this classic beauty. Don't be surprised when she's still wearing it a few decades from now.
Notes: Siamese Benzoin, Plum Accord, Indonesian Patchouli Leaves, Verbena, Cedarwood, Labdanum, Cardamom, Mate Leaves, Indian Sandalwood, Jasmine, and Vetiver.
---
The Italian perfume for the Girl Next Door
Aquolina, Pink Sugar
She is the girl who always threw the best slumber parties back in grade school. She's a shoulder to cry on and an ear to spill your deepest secrets. She's not afraid to tell you that you look ridiculous in leggings either. She will covet this playful cotton candy scent, with notes of strawberry and caramel that will rouse the same warm and fuzzy nostalgia you get when you've got your best friend by your side. A perfume that you'd love.
Notes: Bergamot, Sicilian Orange, Raspberry, Fig Leaves, Lily of the Valley, Licorice, Strawberry, Red Fruit, Cotton Candy, Barbe-a-Papa, Vanilla, Caramel, Musk, Wood, and Powder.
---
The Flirty perfume – Moschino, I Love Love
Normal girls rely on hard work to get what they want in life. The I love Love is the perfect Italian perfume for you if you're the type of girl who goes and gets what she wants! It's also a great summer fragrance.
This perfume suggests the flirty girl. She's fun, spontaneous, and always up for an adventure. A splash of this sparkling citrus and she's ready to dance the night away. This Italian perfume brand might just be for you? It's a really fresh, yet seductive scent that you can choose for summer months of flirt and joy. For a break from work, and a piece of fun.
Notes: Grapefruit, Orange, Lemon, Redcurrant, Tea Rose, Lily of the Valley, Cinnamon Leaves, Musk, Cedar, Tonka Wood.
---
The Girl Boss Italian Perfume
Versace perfume – Bright Crystal
This sensual fragrance is practically an heir-magnet. A spritz of this fragrance on even the most common girl and she will be fighting off the hoards of blue-blooded men ready to whisk her off her feet. In the past, her biggest problem was figuring out how to get into the party. Now her only dilemma will be deciding if she wants to marry into nobility or a hotel fortune. A lovely Versace perfume you'll love, the Versace Bright Crystal
Notes: Iced Accord, Yuzu, Pomegranate, Peony, Magnolia, Lotus Flower, Acajou, Vegetal Amber, Musk.
---
Another Girl Boss perfume from Versace – Yellow Diamond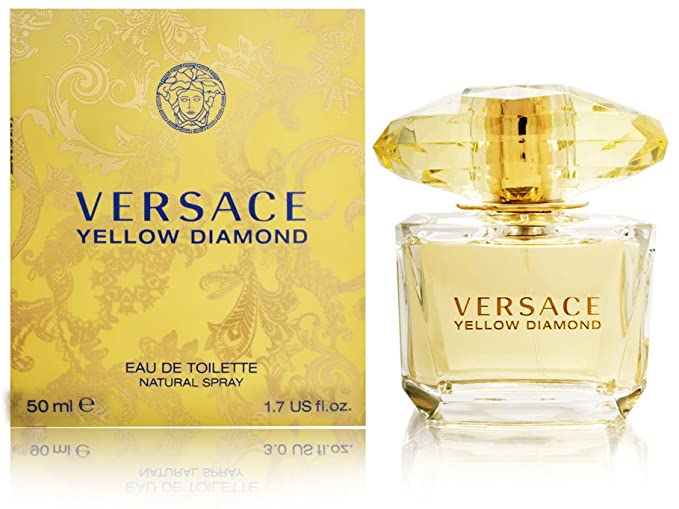 Fragrance Family: Fresh
Versace's Yellow Diamond is a perfect Girl Boss perfume. Infinite beauty reflects itself in the transparency of a diamond and radiates all around in beams of crystalline light. Pure as sunlight, a bright, extraordinary yellow light radiates with a fiery intensity and sparkles the way that only a diamond can. A perfect match for a hard-working, powerful woman. An authentic jewel of rare beauty is unveiled in Yellow Diamond, a fresh and vivid floral Italian perfume by Versace.
Like a burst of light, the fragrance gleams and glistens as it opens with notes of bright citron, a fresh pear sorbet, sparkling bergamot, and an accent of neroli. As its heart emerges, the rare elegance of orange blossom shines through the light of freesia and mimosa with the natural transparency of nymphae. The lingering base notes add a fascinating sense of sensuality with ambery woods, the sunny and vibrant character of palo santo wood, and the refined presence of musk.
Notes: Citron from Diamante, Orange Blossom, Amber Wood
---
The Domestic Goddess Italian perfume pick
Acqua di Parma, Iris Nobile, Italy
The queen of the house will covet this aristocratic fragrance. She's the type of girl who wouldn't dare show up for a dinner party without the perfect hostess gift. She can whip up a mean dish of Bolognese lasagna and an apple torte that melts in your mouth. She'll adore this scent so much she's likely to dab a bit on the monogrammed handwritten thank you notes she religiously sends out. Acqua di Parma is an Italian perfume brand that is chic and stunning, yet still charming.
Notes: Bergamot, Mandarin, Iris Petals, Star Anise, Cedar Flower, Iris Petals, Orange Blossom, Orris Iris, Amber Crystal complex, Vanilla.
---
The Humanitarian
Carthusia, Fiori di Capri, Italy
Carnation is known throughout history as the flower representing loyalty and is the top note of this Carthusia fragrance. If you're looking for an Italian perfume that reminds you of pure beauty, humanitarianism, loyalty, and humility, this might just be for you.
This woman is devoted to volunteering at the local soup kitchen and reading stories to orphans, yet you can always count on her to be the first one at your doorstep with a thermometer and chicken soup when you've come down with the flu. She'll be just as faithful to this spicy, deep scent of fresh-cut blooms.
Notes: Carnation, Lily of the Valley, Sandalwood, Ylang-Ylang, and Oak.
The perfect Italian perfume for the Hedonist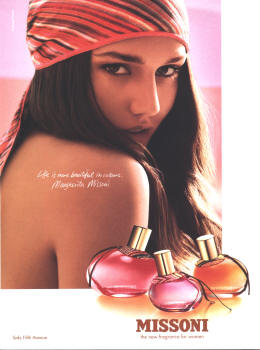 Missoni perfume
She's the first one frolicking in the sea on holiday and the last one to leave the bed on a Sunday morning. This pleasure seeker will breathe in the fumes of exotic chocolate and intense orange in this Missoni scent in the same manner that she would before indulging in a glass of vintage Barolo. Is this the right Italian perfume for you?
Notes: Radiant Yellow Accord, Bergamot, Magnolia, Loquat, Chocolate Brown Accord, Gianduia Chocolate, Amber, Magenta Pink Accord, Peony, Rose, Intense Oranges Accord, Mandarin, Bitter Orange, Persimmon.
More perfumes from Italy are to pick from.
---
Classy and Feminine? The best womens' perfume from the luxury Italian perfume brand (and not just!)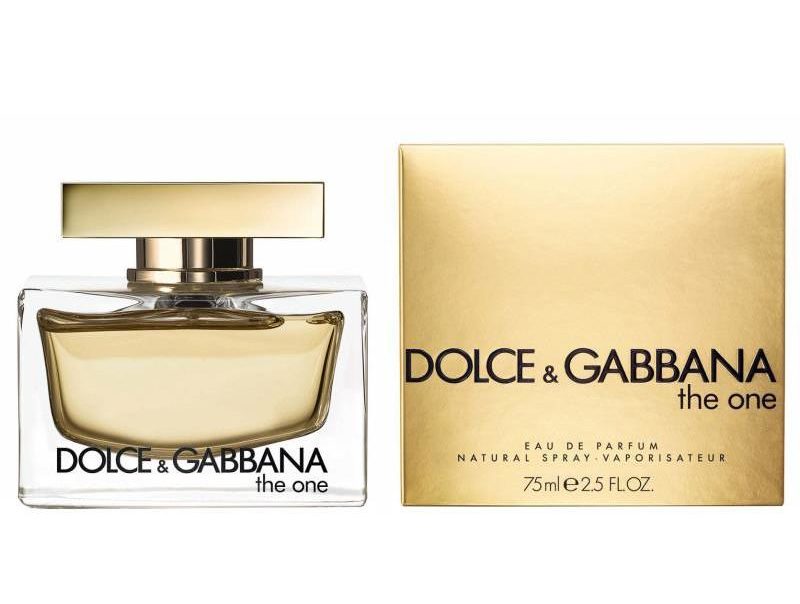 Classy, feminine, and all-around a great smelling perfume for women. The One is much more fruity than is The One Desire.
Sensuous and timeless, The One Eau de Parfum is the essence of the Dolce and Gabbana perfume for woman. This floral fragrance combines contemporary fruit ingredients with the perfumer's classic palette of white flowers. The scent opens with sparkling bergamot and mandarin blended with notes of lychee and peach. Heart notes of Madonna lily express a voluptuous intensity and enveloping femininity followed by the seductive dry-down of vanilla, amber, and musk. A perfect classy perfume for women, from one of the top luxury Italian brands of fashion but also perfume, Dolce & Gabbana!
Notes: Amber, Jasmine, Peach, Vanilla