I remember my first Italian watch. I got it for my First Communion, in second grade. It was an elegant gold watch. It was so pretty. Of course, I lost it. In the coatroom of the Catholic school, I attended. My parents were so upset; but, not as upset as I was. That watch was perfect. It had a thin, bracelet strap with a ring clasp. The time face was black with gold Roman numbers. Ohhhh. How I still miss it!
Okay, that's enough reminiscing for one day. As the cliche goes, we can't turn back time. I can't retrieve my watch. However, I hope that little anecdote illustrates to you how important a timepiece can become to a person. Everywhere you wanna go and add a stylish feature to your casual look, a timepiece is the best option for sure.
Italian Made Watches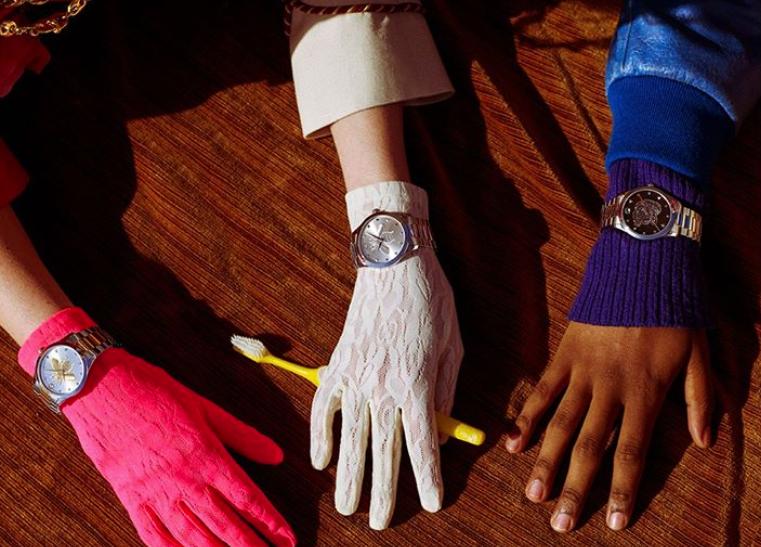 A watch is more than just an accessory. It helps you keep track of your life. It keeps you on task and in the moment, so to speak. Italian watches are the trendiest accessory for both contemporary and sophisticated tastes.
In this article, we'll be looking at a selection of seriously beautiful Italian-made wristwatches for women.
Bulgari – Italian watches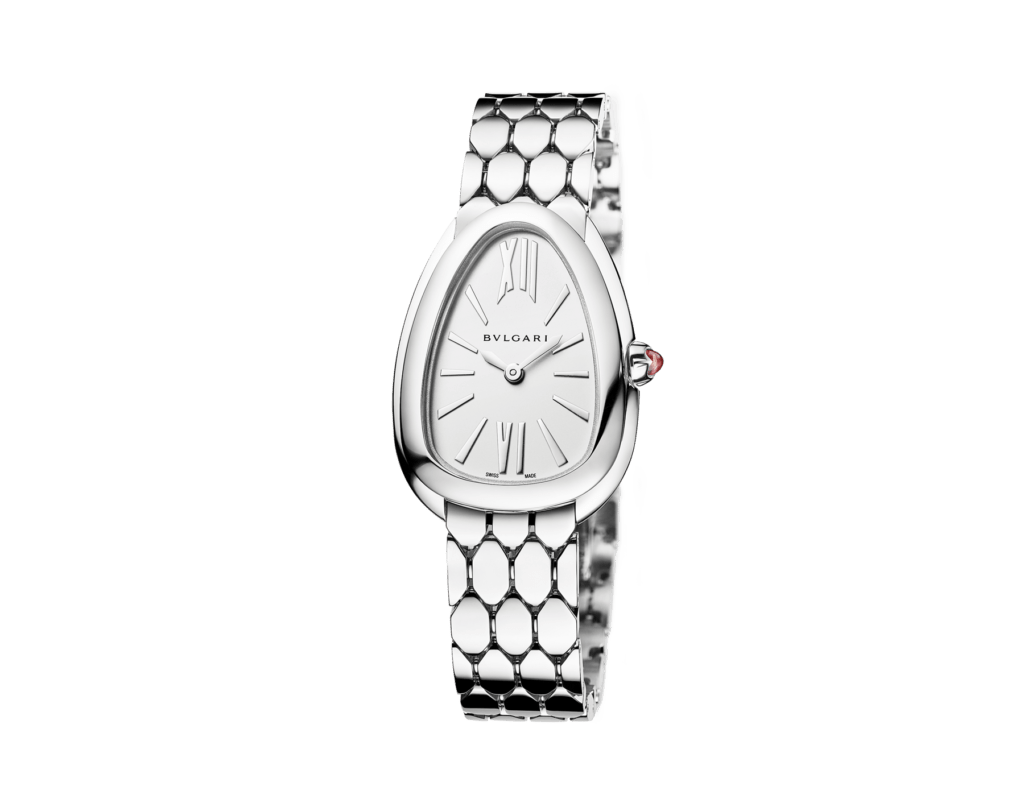 The Bulgari brand is famous for those luxury watches they deliver, having a big range of spectacular, innovative timepieces to choose from.
Bulgari is a well-known and respected watch producer. The brand has developed great success all over the years in jewelry making, as well as in the accessories section and fragrances. Again, the brand ensures the combination of Italian style and Swiss watchmaking and their watch section is on the market since 1980.
Above all, this Serpenti Seduttori watch from Bulgari is designed as the new reimagination of the cult Serpenti watch, having a beautiful and sublime style and a seductive appeal. The aesthetics and glamour that its supple bracelet and the hexagonal pattern that it has made it a perfect watch for every occasion.
Gucci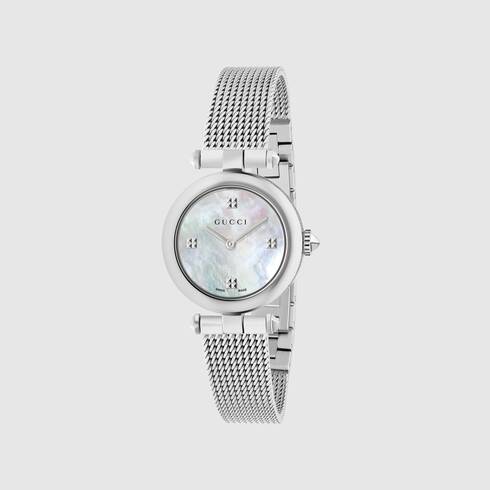 The Gucci brand is now a renowned worldwide designer. It was founded in 1921 in the furniture business. Nowadays. they are branched into the luxury goods market delivering stunning designs of luxury watches for both women and men. As the brand's reputation shows, the Gucci watches are as unique as every one of their other products, reflecting the high-quality materials they use.
Therefore, the stunning eclectic and contemporary designs of the watches and the vivacious Italian craftmanship proved, along with big attention to details make the final piece worth investing in.
This stunning design of Gucci's diamantissima watch is a must-have timepiece. Its beautiful, elegant style combined with its functionality allows this watch to be the perfect choice either you decide to wear it at an event, or on an everyday basis thanks to the high-quality materials used and the water resistance feature.
Breil – Italian watches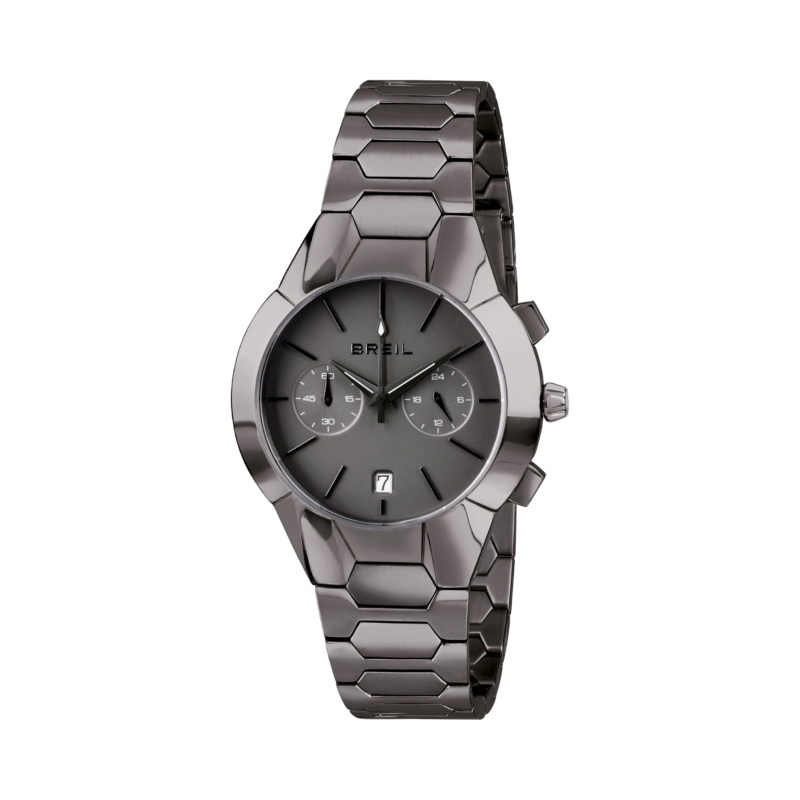 This brand has 100 years' worth of history in watchmaking experience. Founded in Milan in 1939, after starting as an alarm clock manufacturer, Breil becomes a giant watchmaker in the industry.
Also, it is said that Breil is the one Italian producers that make the best of watches. Their designs are categorized in the Italian modern designs label. They offer a great number of models, in selection categories starting from wristwatches, watch straps, pocket and Fob watches, to fashion smartwatches.
This Breil watch is giving both a contemporary and a metropolitan design, being the best choice for every fearless lady. It has a soft line and a genuine construction of polished steel, while the central section is satined. The contrast and the curves of the watch itself with its original gun color make it original.
Versace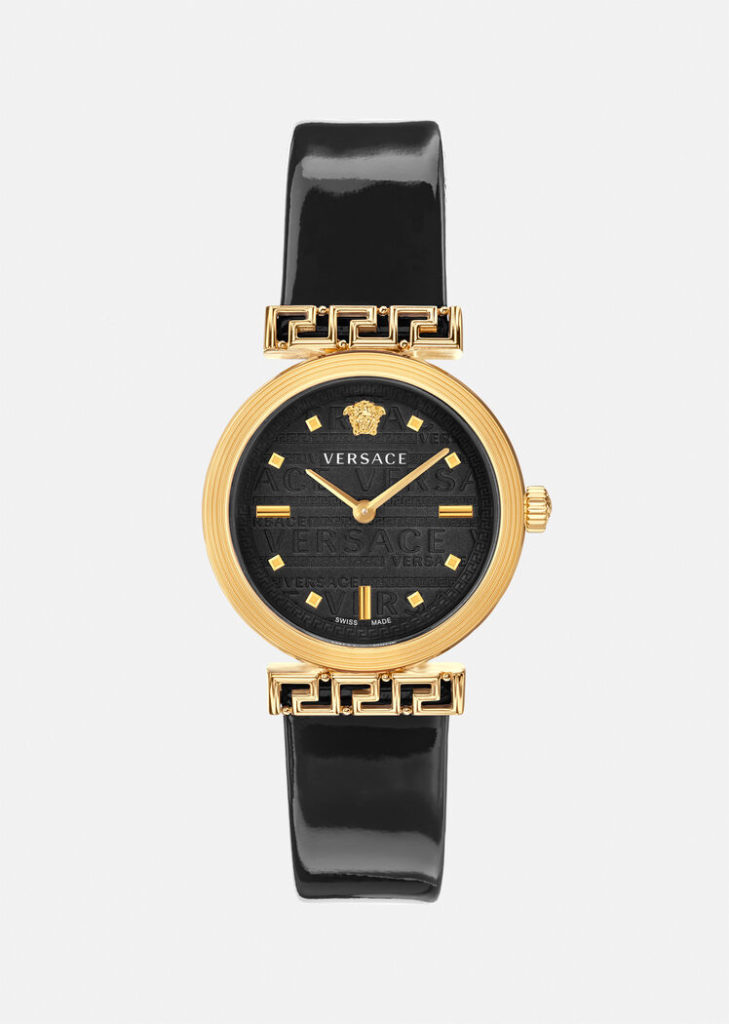 One Italian luxury brand that produces watches is Versace, a glamorous and spectacular brand having a line of products starting from clothing to accessories.
Afterward, Versace means Italian craftsmanship and creativity. All the pieces they offer are made in Italy, featuring stylish and diverse models of watches as an ultimate fashion accessory. The sophistication and legacy of the Versace brand are visible in all the timepieces. They are, for generations now, always surprising the customers with new models.
This chic timepiece from Versace is proof of how delicate and also, sophisticated can the brand be while delivering a new model. The glamour touch of the black patent leather, together with the Greca accents around the case is symbolizing the brand's heritage together with an elegant logo pattern.
Emporio Armani – Italian watches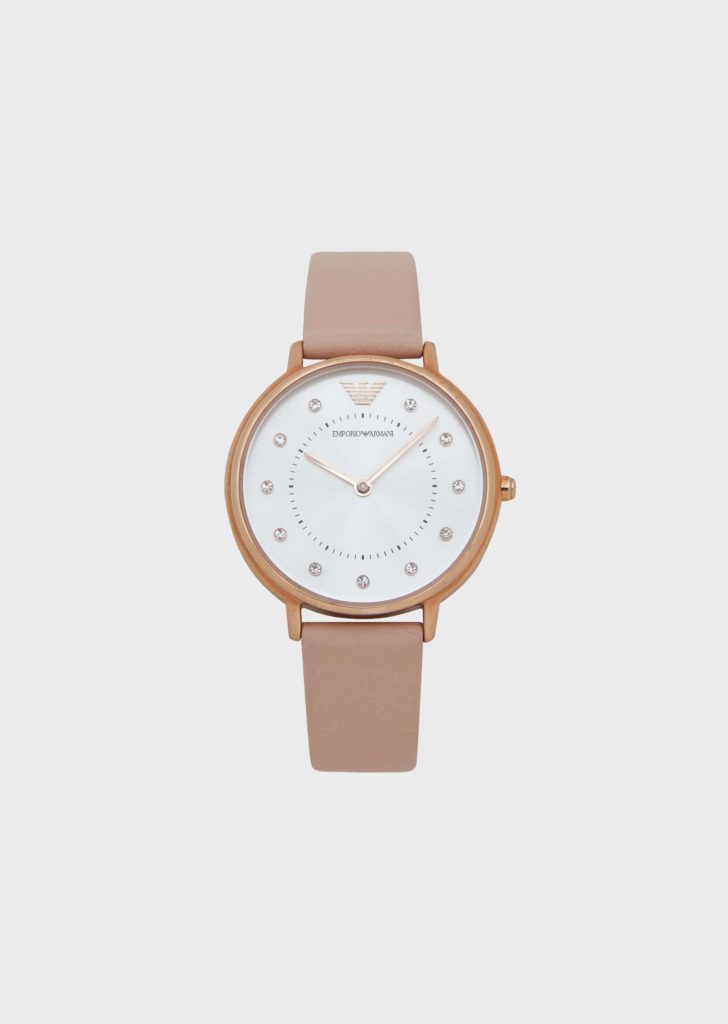 An Italian fashion brand which absolutely needs to be mentioned is Emporio Armani. Undoubtedly, they are providing a timeless style of products ranging from apparel to jewelry and watches.
In fact, quality manufacturing, casual sophistication, and creativeness are the ingredients of Emporio Armani's superior quality watches. Whichever timepiece you would choose, it's sure that you did the best choice. It's all thanks to the signature of the brand itself which is loved by every young customer.
Indeed, this elegant Emporio Armani watch is the perfect accessory for every look you decide to choose. The golden steel, decorated with crystals under a mineral glass is the definition of contemporary simplicity. Its nude leather minimalist strap makes the product a casually sophisticated piece.
A conclusion regarding the timeless Italian watches
I hope you enjoyed each of these beautiful and elegant watches. They're more than just timepieces. They're jewellery and fashion statements. Italy is often associated with luxury in other areas too, but one of the most important areas to be mentioned should be the watchmaking history. These fine watches are produced by prestigious Italian designer brands. Every each of them are iconic pieces that made Italy a famous luxury goods producer. Check out the best Italian watch brands!
Original post written in 2021 by Domenica DiPiero