Of all the clothes that a man wears it is the matching of the shirt and the tie that take the most amount of time and aesthetic ability. For a professional, it could be one of the keys to success.
As Dave Barry puts it, "I do not mean to suggest for a moment that all it takes to be a top executive is a custom-tailored European suit. You also need the correct shirt and tie." But to make matters simple for you,(just in case you simply do not wear ties often or do not have the patience to spend much time on selection when you do), here is a short guide to correctly match shirts and ties.
Match according to color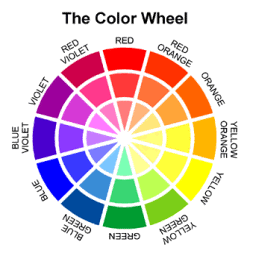 There are no strict rules for matching by color, but for those who would like some sort of color guidelines, the color wheel might help.
You can match a shirt and tie with colors next to each other, but it is better to choose different hues.
You can also match colors that are directly across from each other.
The tie and shirt can be the same color but different hues.
This works in a few ways, and here are a few examples to help you match ties according to color. If it is a plain shirt, a plain tie in a contrasting color could create a powerful impact.
If the tie is patterned, the background color of the tie should match the shirt. A white shirt goes with any tie whatsoever, you can easily go for bold ties with a white shirt and a toned-down suit.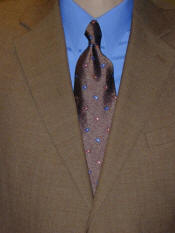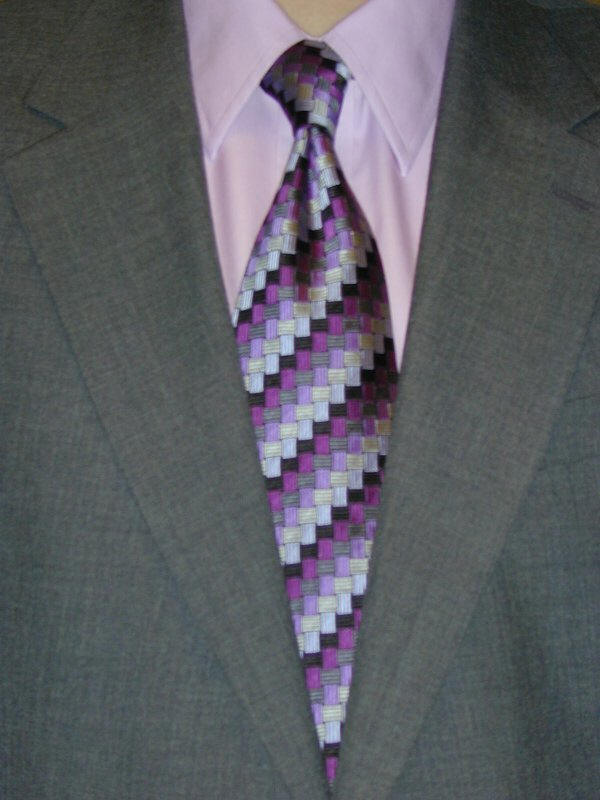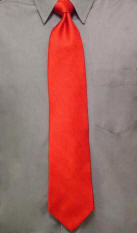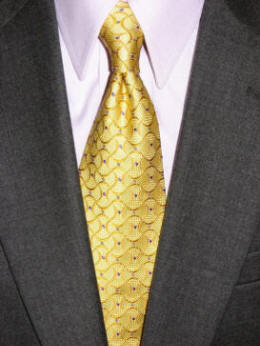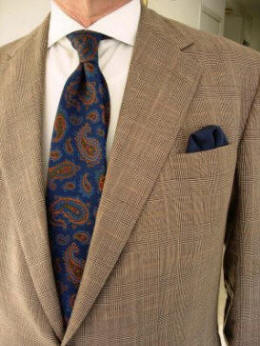 Match according to color and pattern
For patterned shirts, you can match with: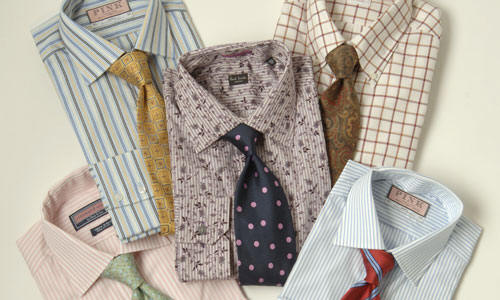 Plain or monochrome paisley ties in one of the lesser visible colors on the shirt.
Dotted, patterned or striped ties in similar or contrasting hues and colors.
If it is a check shirt, you can match it with: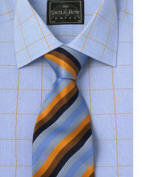 A plain tie in one of the colors of the checks,
A striped tie that matches one of the check colors,
A dotted or small-pattern tie in one of the colors of the check
A muted paisley that picks up the colors of the check.
A check tie in a deeper hue.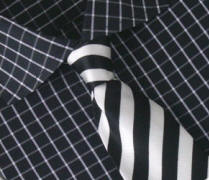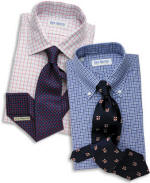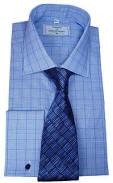 For a striped shirt, you can match with:
A patterned tie with a bit of the same color as the stripe
A monochrome paisley which picks up one of the colors of the shirt
A striped tie which picks up the colors on the shirt, but has stripes of totally different dimension.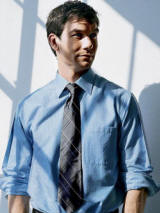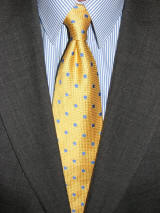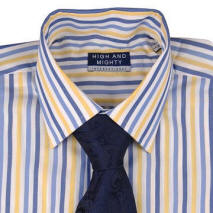 The men in these pictures are wearing a few of the classic shirt and tie pattern combinations: stripe shirts with plaid tie, small-check shirt with minutely patterned tie, and striped tie with check shirt shown below: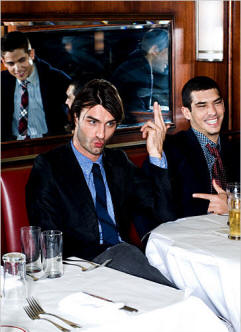 Matching correctly becomes an instinct with most men who wear ties regularly. For the beginner, here are some of the conventional shirt-tie color matches with suits, with which one can never go wrong:
A light blue shirt, a yellow patterned tie and a gray suit
A plain or patterned red tie on white shirt with a gray suit
A dark blue plain or patterned tie on a light blue or white shirt with a navy suit
A dark blue or red tie with a light blue shirt and a gray or navy suit
How to Care for Your Necktie to Make it Last a Lifetime
Ties are worn above the shirt, and as such do not need frequent cleanings, avoiding wear and tear. But if you really love your ties and would like them to last long, here are a few tips:
Take off your tie by reversing the steps you used to put it on, never tug it free.
Always hang your ties on a tie-rack.
Remove wrinkles from your tie by steaming, not by using the iron.
Use a tie-bar to keep your tie out of the food while you are eating.
Diligently follow wash-care instructions that come with your tie.
If you have stained your tie in something greasy, use talcum powder over it to soak out the grease.
Use a professional tie-cleaner's services in case your tie is really expensive.
The Don'ts of Wearing a Necktie
Do not wear extra-loud ties, the idea is nuance, not neon.
Do not make your shirt and tie compete with each other for attention.
While matching a tie with a shirt, do not match two bright colors, unless they are the same hue.
Do not match patterns of the same type or size, unless it is small-check shirt with a tiny-pattern tie.
Do not let your tie hang longer or shorter than the middle of your belt buckle.
Do not make your tie-knot too big or too small.
Do not wear a clip-on tie, unless you are in a profession that requires it.
Do not loosen your tie too much on evenings out after work. A one-and-a-half inch below the Adam's apple is good enough, unless, of course, you are George Clooney: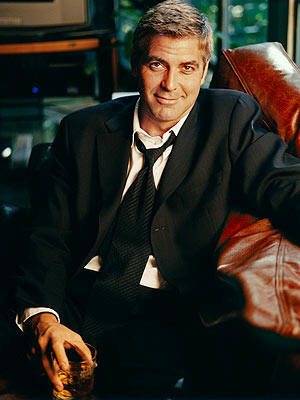 By Damyanti Ghosh
Related Articles
Italian-Made Ties
Mens Guideline for Ties