After an afternoon of serious shopping or sightseeing, it would be easy to slide onto one of the modern bar stools at the sleek counter of L'Olfattorio on Via di Ripetta and expect to order an aperitif. However, this is no ordinary saloon, but more of a salon for perfume scents. Instead of "What will you have?" the question is "What scent are you wearing?" The idea here is not to dull your senses but to heighten them.
Italian unique concept – L'Olfattorio Bar a Parfums, a creation of Renata Da Rossi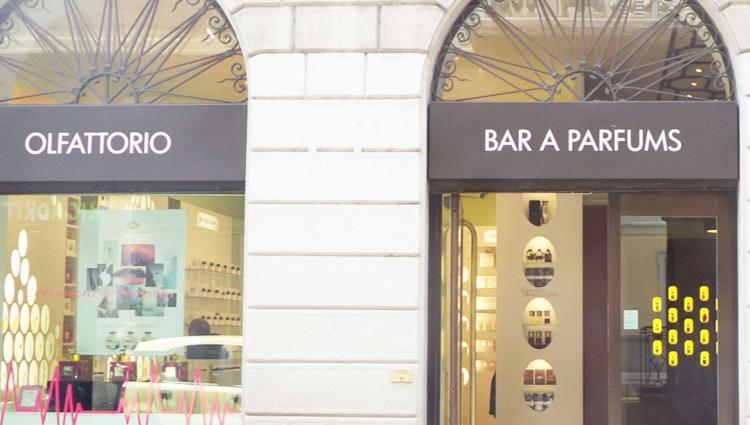 At L'Olfattorio, Bar a Perfumes the sole objective is to help visitors discover a perfume scent that captures their true essence. This unique concept, a fragrance bar, is the creation of Renata Da Rossi, who with her husband Giovanni Gaidano, is the founder of Cithera Sas, a Turin-based importer, and distributor of perfume. Da Rossi received her fragrance education at Cinquieme Sens in Paris, one of the world's best "nose" schools. Stefania Zuccotti, the resident perfume scent specialist at the fragrance bar in Rome, describes Da Rossi's concept as a "little island where you can find something you like, not where someone tells you what you should like."
A "little island" concept and Stefania Zuccotti, the resident scent specialist from L'Olfattorio as a great help to find the best scent for every customer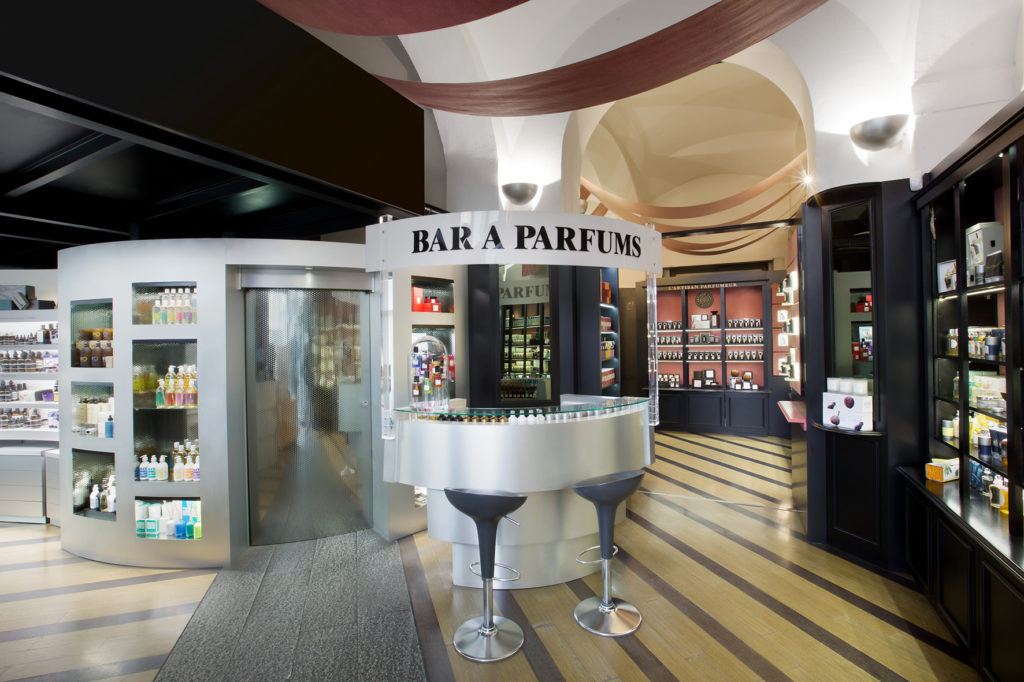 Zuccotti guides her clients through a myriad of choices. She may begin by asking what classification (i.e. fruity, spicy, oriental, etc) they typically choose and then offers samples in moujettes, or paper cups. After several whiffs, the nose becomes overstimulated and cannot distinguish or appreciate subtle differences, so whole coffee beans are sniffed between samples to "cleanse the palate." As preferences begin to emerge, Zuccotti explains which top notes are present. These light perfume scents are significant because they provide the first impression, but they also disappear very quickly. The secondary notes, the heart, are more important as they remain longer. Toward the end of the "lesson," samples are given a final evaluation of the inner arm.
The familiar mass-merchandised concoctions from clothing designers or today's "It" girl are unexpectedly absent. The only fragrances for consideration are top-quality European creations that didn't spring up overnight and won't dissipate tomorrow.
Cithera Sas – An importer and distributor company for perfume since 1983 created by Giovanni Gaidano
When Cithera was established in 1983, Parisian manufacturer "L'Artisan Parfumeur" was the first brand they distributed. "At that time, most people didn't know about these ancient perfume scents companies," Zuccotti explained. Only four shops in Italy carried their products, while there are now more than 400 outlets. One of the nine brands Cithera currently distributes is French manufacturer "L.T. Piver," which opened in 1774. It lists King Louis XVI, Sarah Bernhardt and Mata Hari as past patrons.
L'Olfattorio – Perfumes, ambient fragrances and scents for home for a total aromatic mood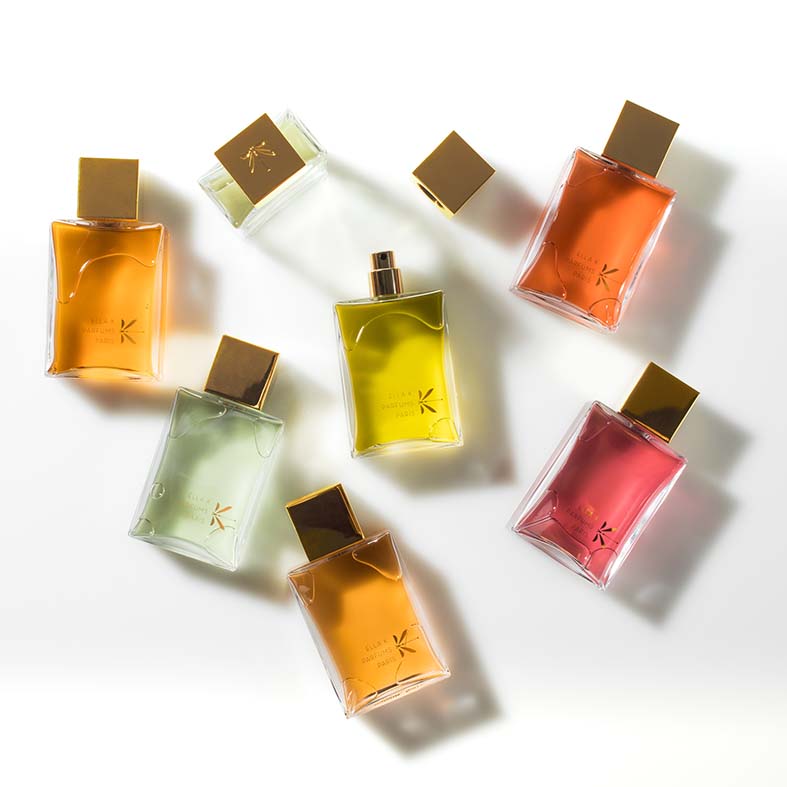 At L'Olfattorio you can also find ambient fragrances or scents for the home. When a fragrance is sprayed into the air, it usually lasts for no more than ten minutes. One reason for this is that it lacks the warmth of the skin with which to fuse. Candles can be used to maintain the aromatic mood, and all 52 intoxicating flavors of Parisian Diptyque candles are available for savoring.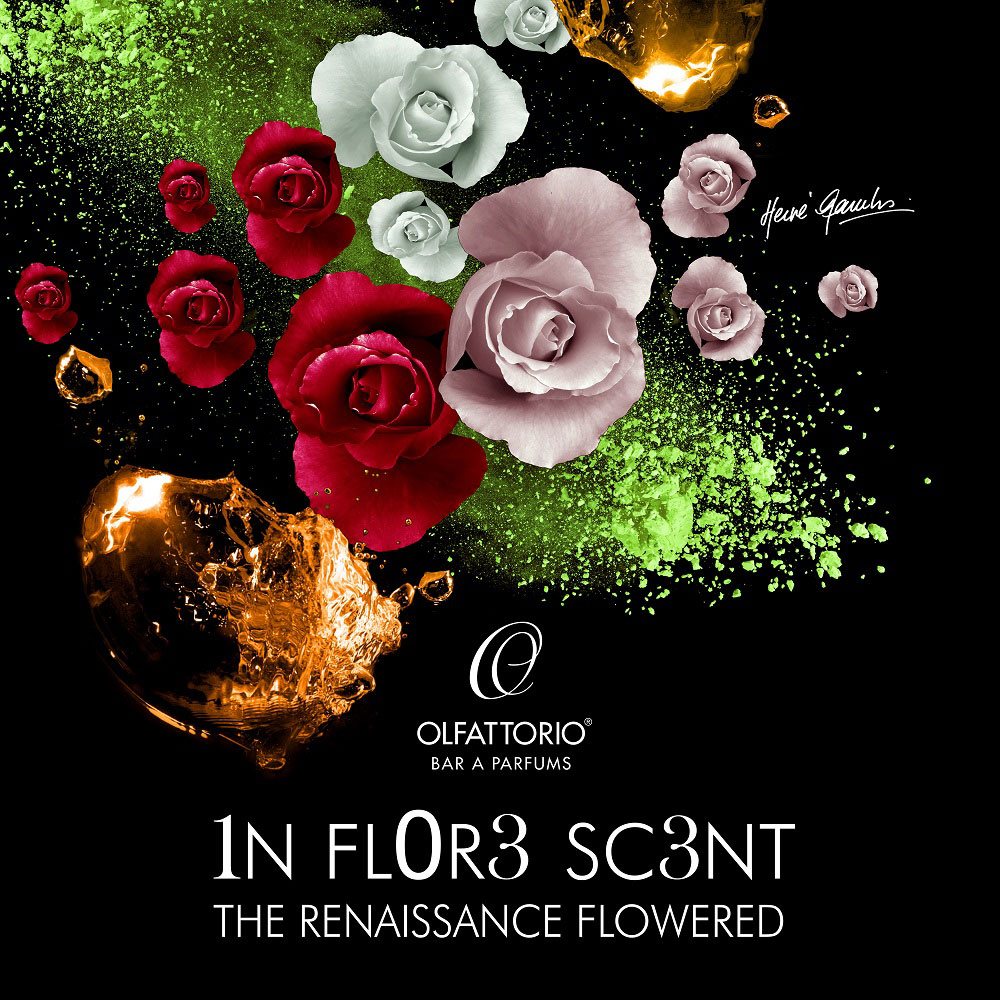 Incredibly, L'Olfattorio offers nothing for sale on the premises. Once a favorite fragrance has been discerned, a list of local retailers that carry the brand is provided. Clients appreciate the idea that this is a service, not a store. There is no fee and no pressure to purchase. When the doors opened in April of 2002, the owners had no expectations of what it would do for their business. One year later, they were delighted to see that Cithera's sales increased by 30 percent. Zuccotti reported that they were "completely unprepared for success," but having the exclusive rights to distribute these manufacturers in Italy enables L'Olfattorio to thrive.
L'Olfattorio Perfume Scents – The bar – A total innovation in the perfume world of Italy and tourists worldwide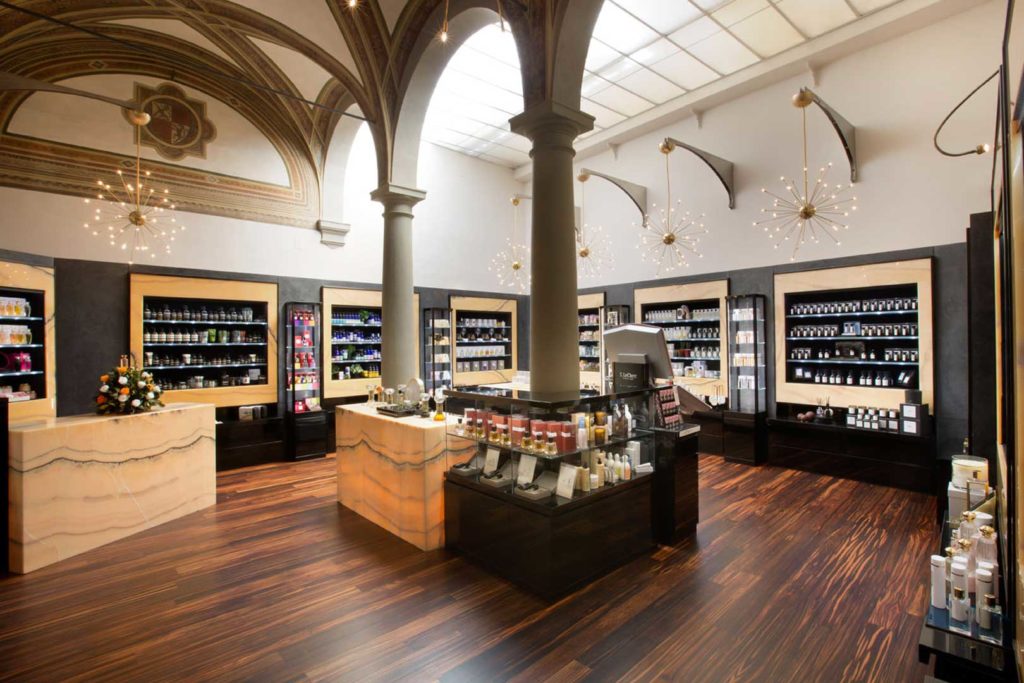 The latest addition to the bar is a DVD perfume encyclopedia, which lists every brand of fragrance imaginable. By clicking on a name, background information can be accessed including the classification, who created it, and when. This compilation of aromatic entries serves as a tool when assisting consumers. So far, the clientele has been an even mix of women and men. Most are Italian, but tourists from Holland, Denmark, Germany, Britain, and the United States are also finding their way here for the perfume scents, press clippings in hand. For now, this is Cithera's only perfume bar. In fact, it may very well be the only one of its kind in the world.
Down below, there is the list of all the L'Olfattorio Bar a Perfume in Italy, spread around the country in the most beautiful cities.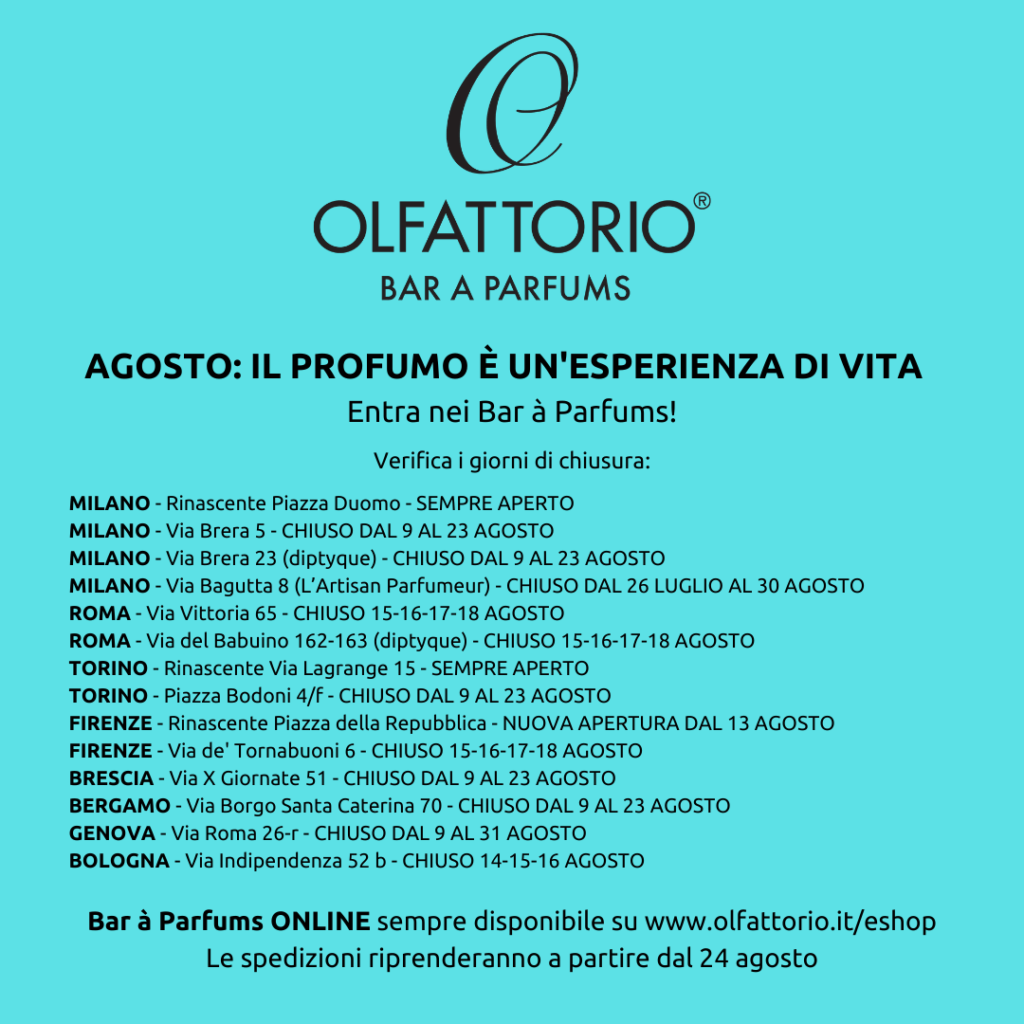 The address of the main L'Olfattorio Bar a Perfumes:
Via di Ripetta, 34
Rome, Italy
Tel: 06 361 23 25
Open Tuesday -Saturday 15:30 to 19:30
August closed.
By Martha Miller