See also Romantic places in Rome
Romantic Italy beckons lovers of all ages to its magical countryside. Couples can tour several of its beautiful, historic cities including Milan, Florence, Naples, and Rome. Each of these beloved cities has a unique Italian flavor just waiting to be experienced.
Milan's history dates back to 400 B.C., and contains many wonderful museums, galleries, churches, and other historical buildings for couples to tour. Some of the most famous museums include the Cenacolo Vinciano which houses the painting of The Last Supper, and the La Scala Theater Museum which is home to wonderfully historic costumes and theater sets. Historical and breathtaking churches that must be visited include The Duomo, which includes nearly 3500 statues and Santa Maria delle Grazie, the church where Leonardo da Vinci painted The Last Supper.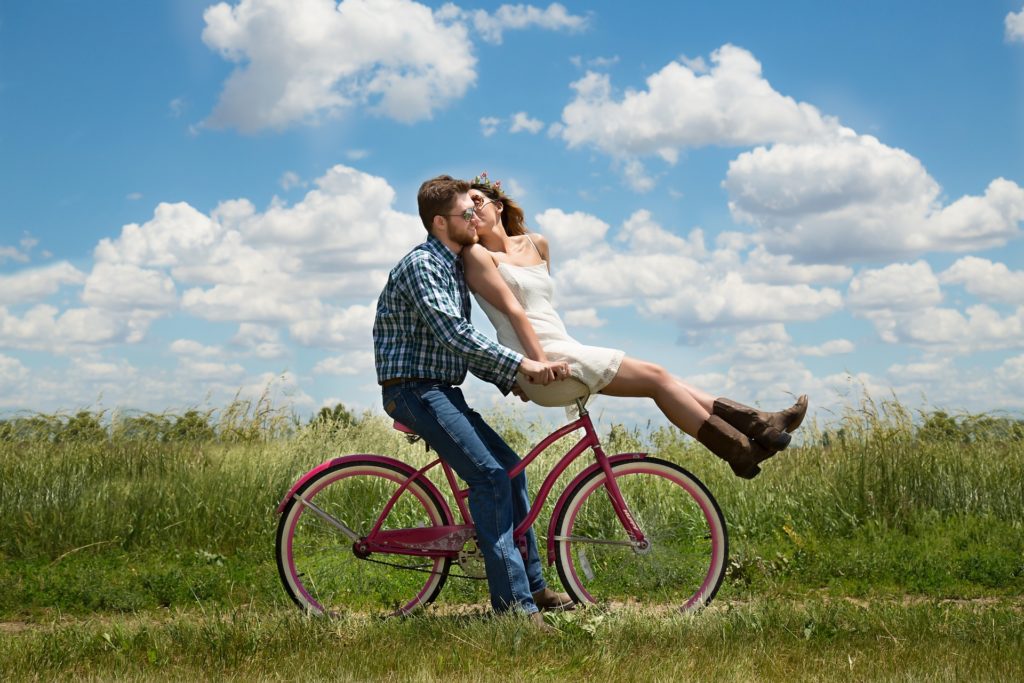 While you are in Milan, don't forget to stroll along the shores of Parco Sempione's beautiful lakes or lie down in the grass of its peaceful meadows. You and your sweetie will also enjoy the spectacular Porta Venezia Gardens, which date back to the eighteenth century and is truly breathtaking in the springtime. Of course no visit to Milan would be complete without a visit to an Italian castle, and the Castello Sforzesco offers visitors a glimpse into its regal past. You and your lover may want to end your wonderful day at Navigli, where you can browse through the many quaint shops and cafes before you wine and dine the evening away.
Of course, Milan isn't the only romantic city in Italy – far from it. Florence, located on Italy's northwest coast, is the capital of the Tuscany area of Italy. Founded in 200 B.C., it also offers couples a wonderful opportunity to experience its awesome history and stunning architecture.
Couples enjoy strolling hand-in-hand through some of the gorgeous palaces in the area, including the Pitti Palace, Strozzi Palace, and the Rucellai Palace. Bargello Museum is home to Donatello's painting, David, and no trip to Florence would be complete without a view of some of its famous residents' final resting place: the Church of Santa Croce is home to the tombs of Galileo, Michelangelo, and Macchiavelli. Be sure and venture outside Florence's borders into the nearby Mugello region where you can take a leisurely canoe ride with your loved one along the Sieve River, or take a hike together through the vineyard-covered valley.
Naples, Italy, dates back to around the ninth century and is home to several wonderful churches whose origins began in the twelfth and thirteenth centuries. These include Cathedral-Duomo, also known as the Cathedral of Naples, and the Church of San Lorenzo Maggiore, whose restored rooms offer visitors a chance to see a live nativity every Christmas.
If you and your partner love museums, you won't be disappointed in Capodimonte Museum and Gallery which offers both Michelangelo's and Botticelli's works of art, along with pieces by Raffaello. The Royale Palace Museum shows a collection of pieces from the Bourbon Dynasty, and don't forget to stroll through the Royal Palace Gardens, where you can discover secret havens for you and your lover to rendezvous.
Venture a short distance away from the city to Posillipo Hill. Here you'll find villas where views of the Gulf are breathtaking; many of these villas date back to the seventeenth century. Via San Gregorio Armeno is another well-traveled roadway and is dotted along its paths with many sculptors, blacksmiths, and other craftsmen and artisans, including those who make wonderful nativity scenes. You can end your days with music-filled evenings at one of the many restaurants, pubs, and clubs along the city streets.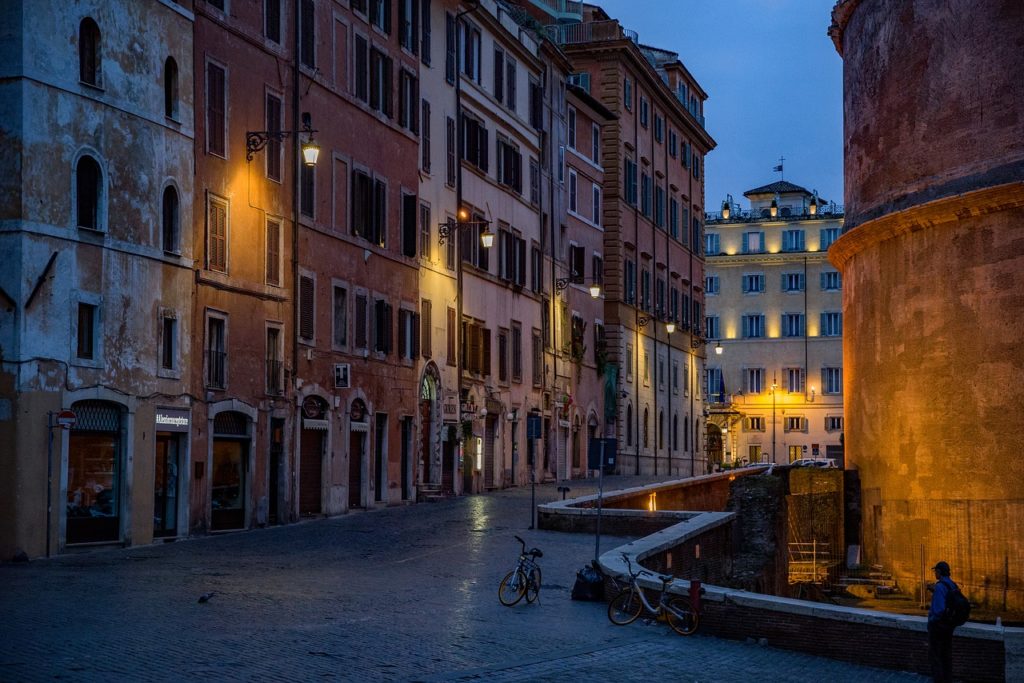 Finally, you and your sweetheart must visit the exquisite city of Rome along Italy's western coastline. Known as the Eternal City, Rome originated in 753 BC and is home to Vatican City, also known as the Holy See, and the Sistine Chapel. Astounding architecture abounds, beginning with the Pantheon, a temple built in 27 BC, and Capitoline Hill, which houses Rome's municipal authorities.
The Castel Sant' Angelo was a papal fortress in the sixth century, and it offers tourists a glimpse at history through a tour of its mausoleum. The Forum, with its majestic columns and grass-covered hills, takes visitors back in time to the hustle and bustle of the third and fourth centuries. Don't forget to visit the ruins of Ostia Antica and gaze down upon the Tiber River.
Italy is romance. You can find it in any of the wonderful and unique cities and towns that dot its countryside. Whether you are strolling a city street or discovering a secret garden, Italy is just waiting for you and your lover to discover the true meaning of 'amore.'
By Susie McGee