Milano: the financial capital of Italy: in the eyes of many, the real heart of the country's economy. Milano: renowned and respected fashion hub: nothing is truly on trend, unless it's been seen and approved on its catwalks.
So filled our minds are with this images that we often forget Milano is also an incredibly rich place, from a cultural point of view, and not only because of the gothic majesty of its Duomo, or Leonardo's vestiges of beauty scattered around town. Milano is the Navigli and Brera, the Galleria and La Scala; it is the Sforzas and those old fashioned streetcars, such a rarity in today's world.
Yes, Milano is a place to see.
But whether you're visiting for pleasure, work or academia, Milano is a pretty big city to move in, and a rather chaotic one, too. You may be attached to the idea of traveling in freedom around Italy with your little car, but when here, in the capital of Lombardia, you should reconsider your plans.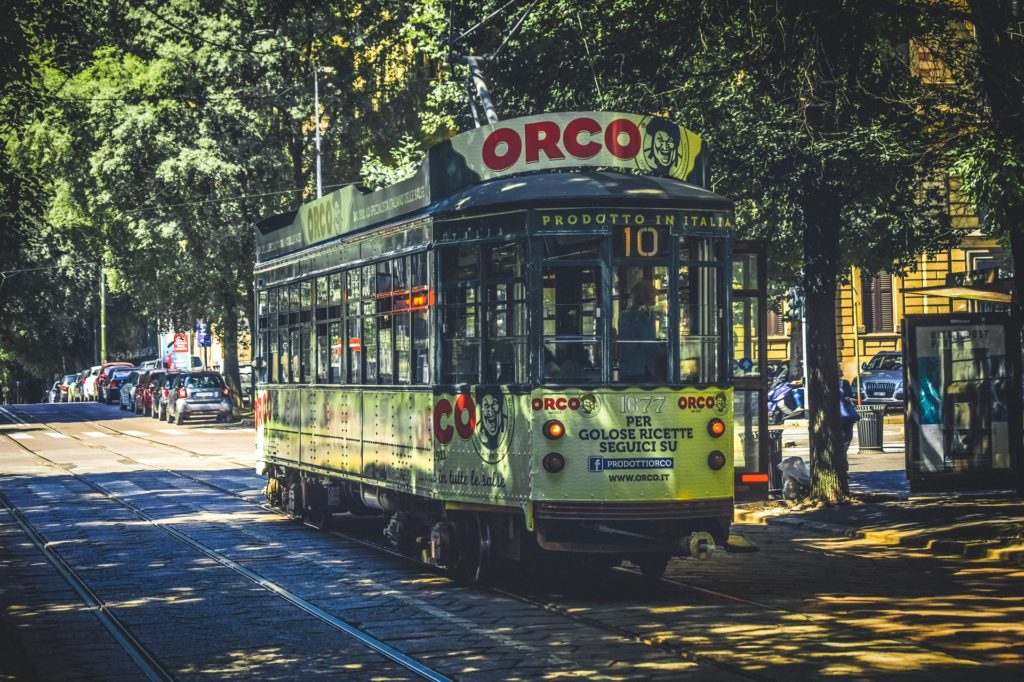 Milano: a city, its surroundings and public transport
The city, with its almost 1.5 million inhabitants (a number that rises to over 3 million when considering its rich wealthy hinterland), is well served when it comes to public transports: buses, the metro and streetcars — the latter serving only certain areas, though! — remain the backbone of transportation in a city where traffic is often congested and parking space limited.
Let's take an ideal walk through the city, then, trying to learn the basics to make the most of its "trasporti pubblici."
Public transport in Milano: let's take a look at the basics
As it is customary for many large cities, Milano is divided into zones and subzones that help travelers identify their route. The whole municipality is divided into two circular areas, then further sectioned into 9 zones, on the basis of which your fares are calculated. The "zona 1" corresponds to the historical city centre, where the Duomo, La Scala and the Castello Sforzesco are. The other eight are still considered of Milano's urban fabric, which means your fares may rise, but are still considered "urbane."
Anything outside these nine zones is considered extra-urban territory, so fare will be more expensive.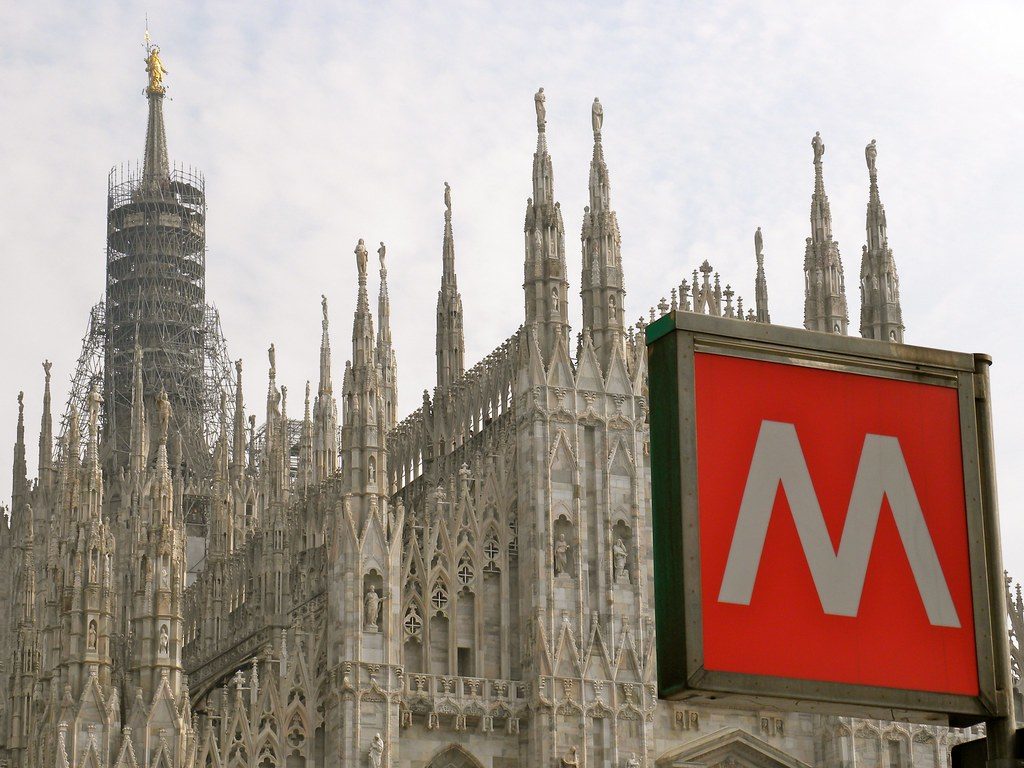 The Metro in Milano
The subway is one of the quickest ways to travel around the city. Because metro tickets are also valid for buses and streetcars, you can use them everywhere in the city and on all of its public transports.
However, Milanese and visitors alike tend to enjoy the metro for its speed and because it's the easiest way to avoid the city centre's traffic. There are four lines in the city: M1 (red), M2 (green), M3 (yellow) and M5 (purple). A fifth line, the M4 (blue) is under construction and will connect Milano's metropolitan area from East (Linate airport) to South-West (San Cristoforo).
Of course the metro in Milano works just like those in the US: each line has its color — as mentioned — through which it's well identifiable. And metro stations are simple to find, too: just look for the classic white "M" on a red background and you're golden.
Getting your ticket
When it comes to tickets, you can't really go wrong in Milano: they are all the same for metro, bus and streetcars, but be careful because they need to be bought in advance! So, no: it's never a good idea to get your ticket while you're already on board, unless you're ok with paying a hefty fine.
Tickets can be purchased in all metro stations and at the newsagents'(we call them "tabaccheria" or "tabacchino"). Some credit cards are also accepted as contactless pay-as-you-go.
Milan is an amazing city, filled with things to do and incredible artistic and cultural sites. Whether you are there for fun, work or study, traveling via public transport remains the best option to avoid traffic and to save some cash: it may not buy you an outfit in Via della Spiga, but it'll certainly be enough to treat yourself to a nice aperitivo!