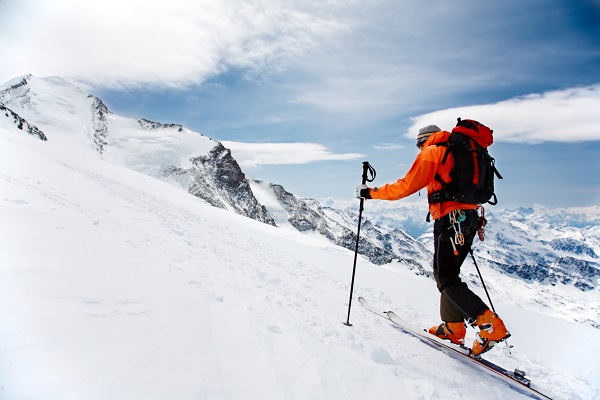 Monterosa is a ski resort named after the Monte Rosa range, whose 15,000 foot peaks straddle the Swiss and Italian borders. Being somewhat remote it's not exactly like skiing in the rest of Italy. However that fact and the absence of crowds, has turned Monterosa into a cult destination for alpine ski bums.
Monterosa offers high altitude skiing in quiet, unspoiled surroundings with good value ski resorts. There is also a great and stunning vista of the Monterosa glacier that unveils its self right before your eyes.
A resort area that was originally best known for its off trail skiing still draws many skiers from all across Europe. In fact heli-skiing, strictly limited or banned in other parts of the Alps, is still widely practiced in Italy, and Monterosa is the best base for it.
Intermediate skiers have plenty of choice across the Monterosa ski area, boasting lots of long, cruising red and blue runs. For more expert skiers there is a challenging 7km run at Alagna, plenty of off trail skiing opportunities, loads of powder, and then for those with more extreme tastes there's heli skiing on the Alagna glacier.
The ski resorts of Monterosa are set as a very pretty Alpine village, full of charm. Alagna is the eastern valley of the Monterosa ski area, it is a quiet rustic village that is not for beginners but offers plenty of off trail and powder skiing.
The Monterosa Ski area is a haven for heli-skiers, due to the huge amount of high mountains in the area and its close proximity to France, where heli-skiing is banned. Monterosa is also well known for off trail skiing but there is a good range of slopes for every standard of skier.
Monterosa Ski – Valle d'Aosta – Italy.
Gressoney is another charming ski area in close proximity and offers an unspoiled mountain village atmosphere with stunning views and good access to Monterosa.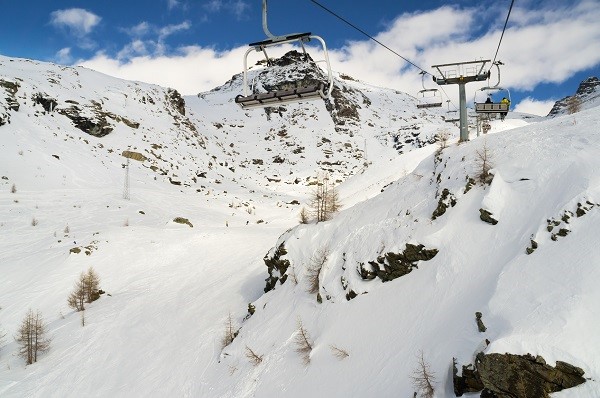 The Monterosa Ski area is situated where the mountains rise up to form a bridge between Valle d'Aosta and Piedmont and is 180 kilometers of perfectly created trails, supplied by technologically advanced facilities, but with a touch of rétro ambiance for lovers of powdery snow scapes and the purest mountain setting.
Skiers often comment on the scenery in the Monterosa ski area, and even the most seasoned among them are impressed by the far reaching views and mountain peaks.
By Leonardo Dianese
Related Articles
Ski Holiday in Arabba
Livigno Skiing