Chianciano or Chianciano Terme is located in the region of Tuscany, in the province of Siena, close to the cities of Siena and Florence.
The spa town, known for its world renowned mineral waters rich in healing elements, stands at 550 meters above the level of sea. The climate of the town is pleasant and, because of its great geographical location, it has become a very popular tourist resort, especially in the last few years.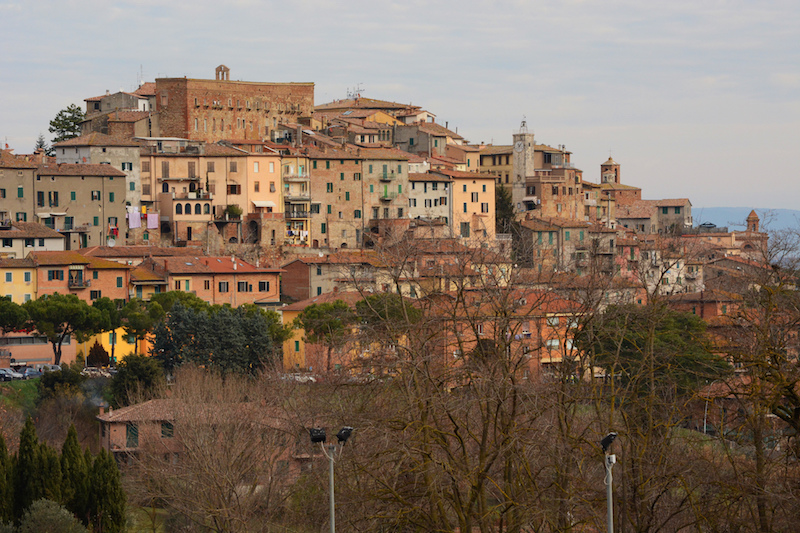 Chianciano is surrounded on all sides by hills dense with chestnut, ilex, beechwood and oak trees; it has been successful in preserving plenty of natural green areas in its public gardens, spa parks and villas. Today, the town is considered to be one of the best health resorts in Europe in name of the healing properties of its waters, but also for the large amount of green surrouding it.
Just a short vacation in Chianciano ensures a good and healthy environment, rejuvenation and plenty of recreational and sport activities, the perfect place to get mentally and physically relaxed, while being in direct contact with the nature.
Chianciano History
The history of Chianciano can be traced back to the 5th century BC, at the time of the Etruscans. The Etruscans had first built a temple in the town close to Sillene springs, dedicated to the god of good health.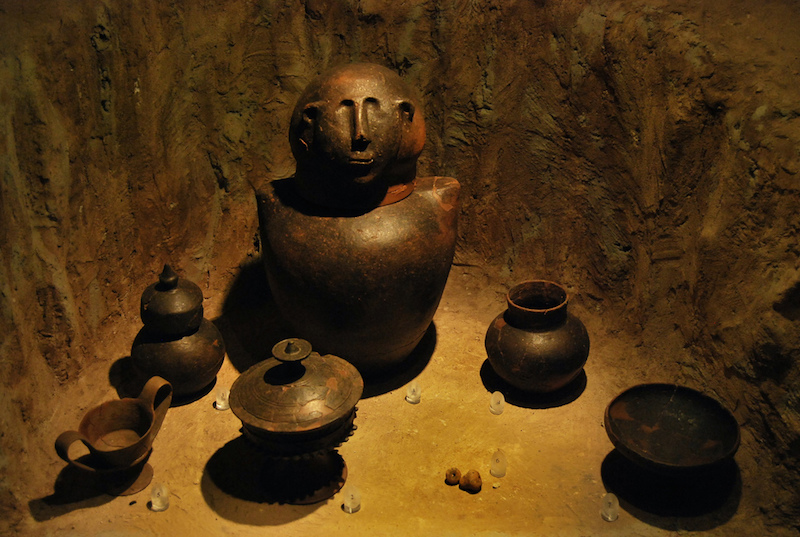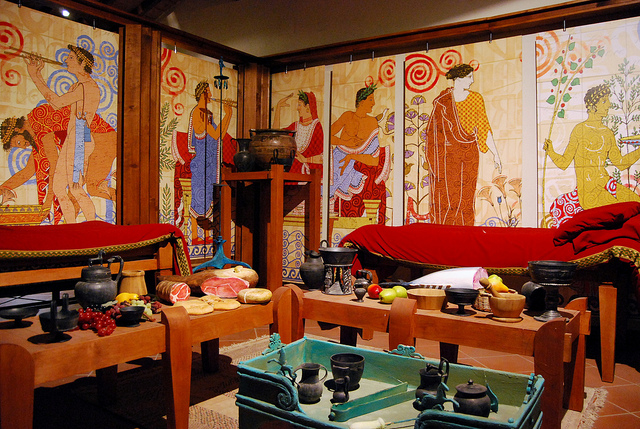 The curing capabilities of Chianciano's water had been known since Roman times. Horace had visited the area in the 1st century BC as advised by his physician. Several large Roman villas had been built in Chianciano, close to the thermal baths.
Not much is known about the Middle Ages in Chianciano. However, in the 12th century the town became part of Manenti Counts' belonging. Due to its close proximity to the Via Francigena,  the medieval road connecting France to Rome, the town had rapidly developed. In 1287, Chianciano had been given judicial autonomy. In the 14th century, the town became part of the city of Siena's possessions. By the 20th century, Chianciano had already started catching the attention of developers due to its springs. In the 1920s, several Pompeian style bowers had been built in the area. Many spas had been designed by architects like Marchi and Loreti in the Parco Acqua Santa. 
The Thermal Baths
As we said, Chianciano is quite a unique health spa resort, whose thermal baths have been famous since ancient ages. Its waters have been renowned since Etruscan times.
There are different types of waters in town, coming from five different springs, each of them having their own health benefits. The Acquasanta spring is located in a peaceful forest. This water springs from the rocks at 33 degrees Celsius. Drank on an empty stomach in the morning, it is good for liver and stomach problems like gastrointestinal dyspepsia, biliary calculolosis and even after bile ducts surgery.
The waters of Acqua Santissima, another of Chianciano's five springs, is useful for curing respiratory problems caused by various environmental and pollution problems. The mineral water known as Acqua Fucoli has to be drank in the afternoon for best results: the water is found in the park known by the same name, located close to Acqua Santissima. This mineral water is beneficial for regularizing intestinal movements and for curing various inflammatory and digestive problems.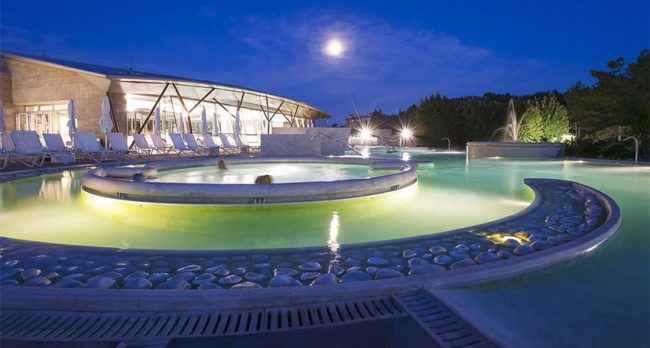 Acqua Sillene is usually found at a temperature of 38 degrees Celsius and is useful for carbogaseous balneotherapy. The water is also used for preparing thermal mud for beauty treatments and body wraps. Acqua Sillene is also helpful for treating cardiovascular problems of all types and, especially through muds and toning baths, it can improve blood circulation.
Acqua Sant'Elena is another spring in Chianciano. The water of this spring is very beneficial for the removal of kidney stones and to prevent their formation. It is also useful for treating urinary and metabolic disorders. The water is quite easily tolerable, it increases dieresis and flushes out toxins from the body.
Acqua Sant'Elena is also useful for getting relief from chronic inflammations in the urinary system. It regularizes any abnormal metabolism of the uric acid in body. Those who have problems like spasms, heartburn or other types of gastrointestinal disorders would receive benefits from this water.
The Location
Chianciano is not only a destination for those searching relax and health, but also a perfect departure point for those interested in cultural sightseeing. Siena, Pienza, Chiusi, Montepulciano, Cetona, Sinalunga are all within a short distance. Rome, Florence and Siena are also quite close.
Those travelling by road can easily reach Chianciano from Florence or Rome by taking the A1 motorway which connects these cities.
Chianciano has a train station, where all trains on the Florence-Rome line stop. There is no airport in Chianciano, the closest being the airport of Perugia which is 80 km away. Florence airport is at 120 km, Pisa at 200 and Rome Fiumicino at 210 km.
Other locations like Montepulciano, Pienza, Chiusi, Lake Trasimeno, Crotona and Orvieto are all located within 50 km of Chianciano, so it is just as easy to drive down to the town from any of these locations.