Diving in Italy on Lake Bolsena: year-round diving!
The underwater world offers an incredible variety of adventures and discoveries, and Lake Bolsena is a destination that never disappoints diving enthusiasts. With its crystal-clear waters and rich history hidden beneath the surface, Lake Bolsena is a true paradise for divers of all experience levels.
Located in the heart of central Italy, Lake Bolsena is a place of breathtaking beauty and historical significance. With an area of 113.5 km² and a circumference of 42 km, this is the largest volcanic lake in Europe and the fifth largest lake in Italy. The depths reach a maximum of approximately 151 meters, with an average depth of 81 meters, situated at an altitude of 304 meters above sea level.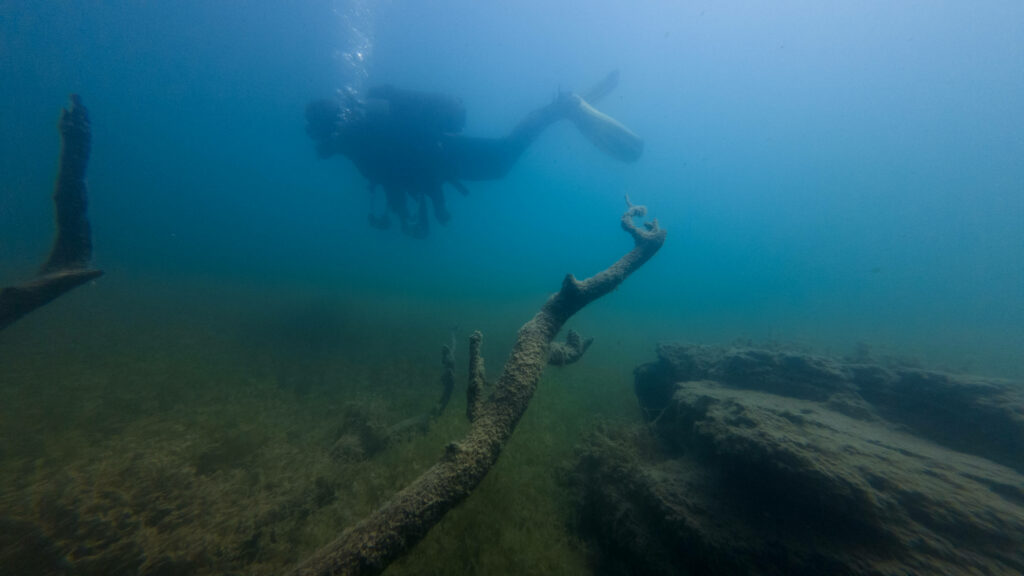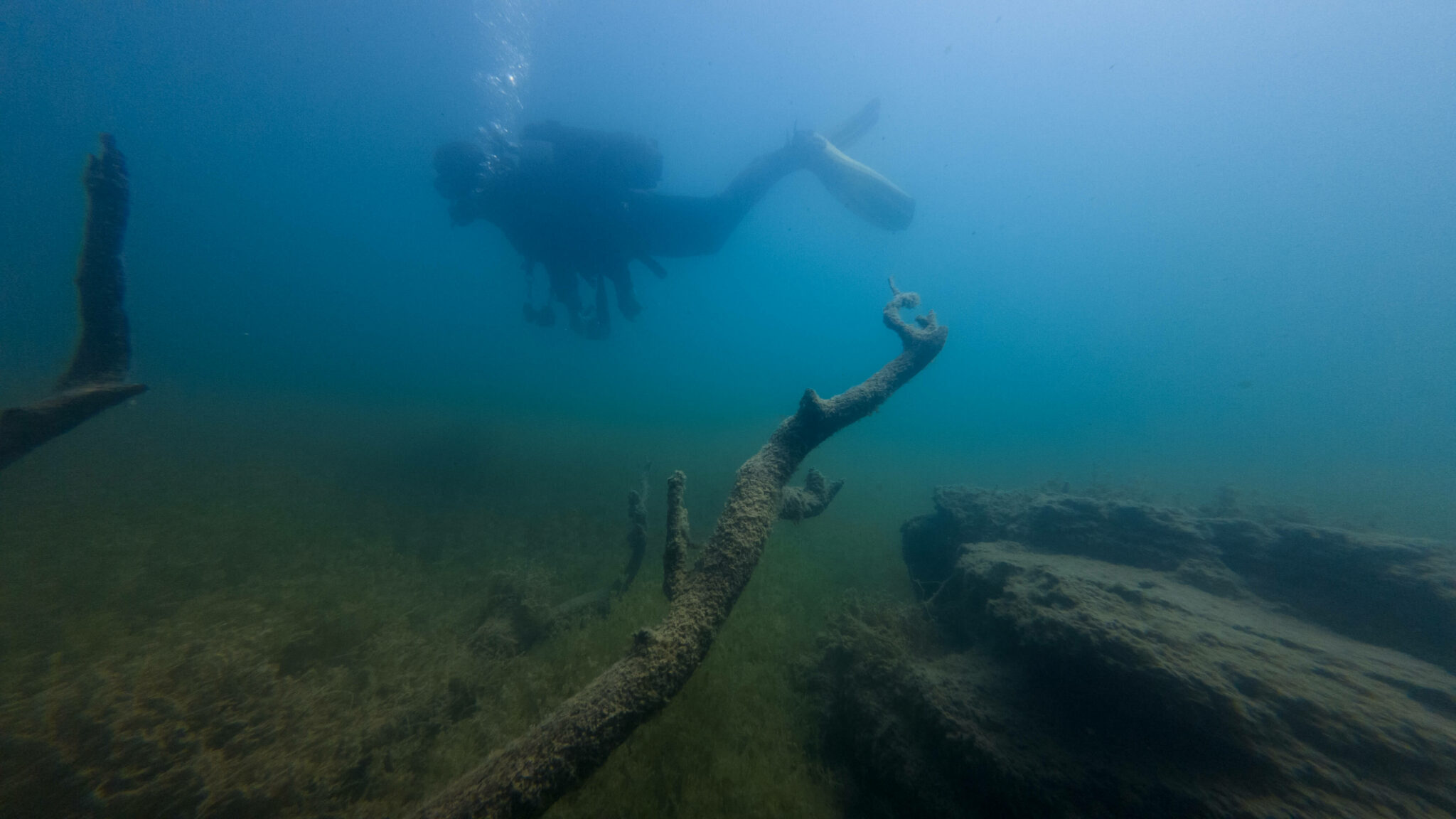 Lake Bolsena: An Unspoiled Underwater Paradise.
Lake Bolsena stands as a true paradise for diving enthusiasts, offering this exhilarating activity throughout all seasons of the year. In the summer, water temperatures hover around a pleasant 28-29 degrees Celsius in the upper meters but drop to 11 degrees when reaching 30 meters in depth. With the arrival of winter, temperatures stabilize at around 10 degrees.
From May to September, visibility in the upper meters may be slightly compromised due to the seasonal algal bloom. However, descending below the thermocline, the water always provides excellent clarity and visibility. Surprisingly, it's during the months of October, November, and December that you can enjoy exceptional visibility right from the surface. Wearing a dry suit suited for the cooler temperature, you can have an incredible experience without having to reach great depths. It's during this season that the lake presents itself as the ideal time to immerse yourself in the serenity of its waters, both for fun and learning.
Summer brings an even more captivating spectacle to Lake Bolsena, and Bisentina Island becomes a must-visit for those looking to discover its underwater flora and fauna. The crystal-clear waters surrounding the island offer an extraordinary opportunity for snorkeling and delving into a world of colors and marine life.
The shores of Bisentina Island are dotted with perfect spots for snorkeling. As you gently move through the transparent waters, you'll have the chance to closely admire a wide range of marine species and vegetation. Summer temperatures make the experience even more enjoyable, allowing you to spend more time in the water without feeling the cold even with just a swimsuit.
Moreover, the sunlight penetrating the water creates a play of light and shadows that makes the experience even more magical. Submerged rocks provide perfect shelters and hideouts for the local fauna, offering you the opportunity to observe fish in their natural habitat.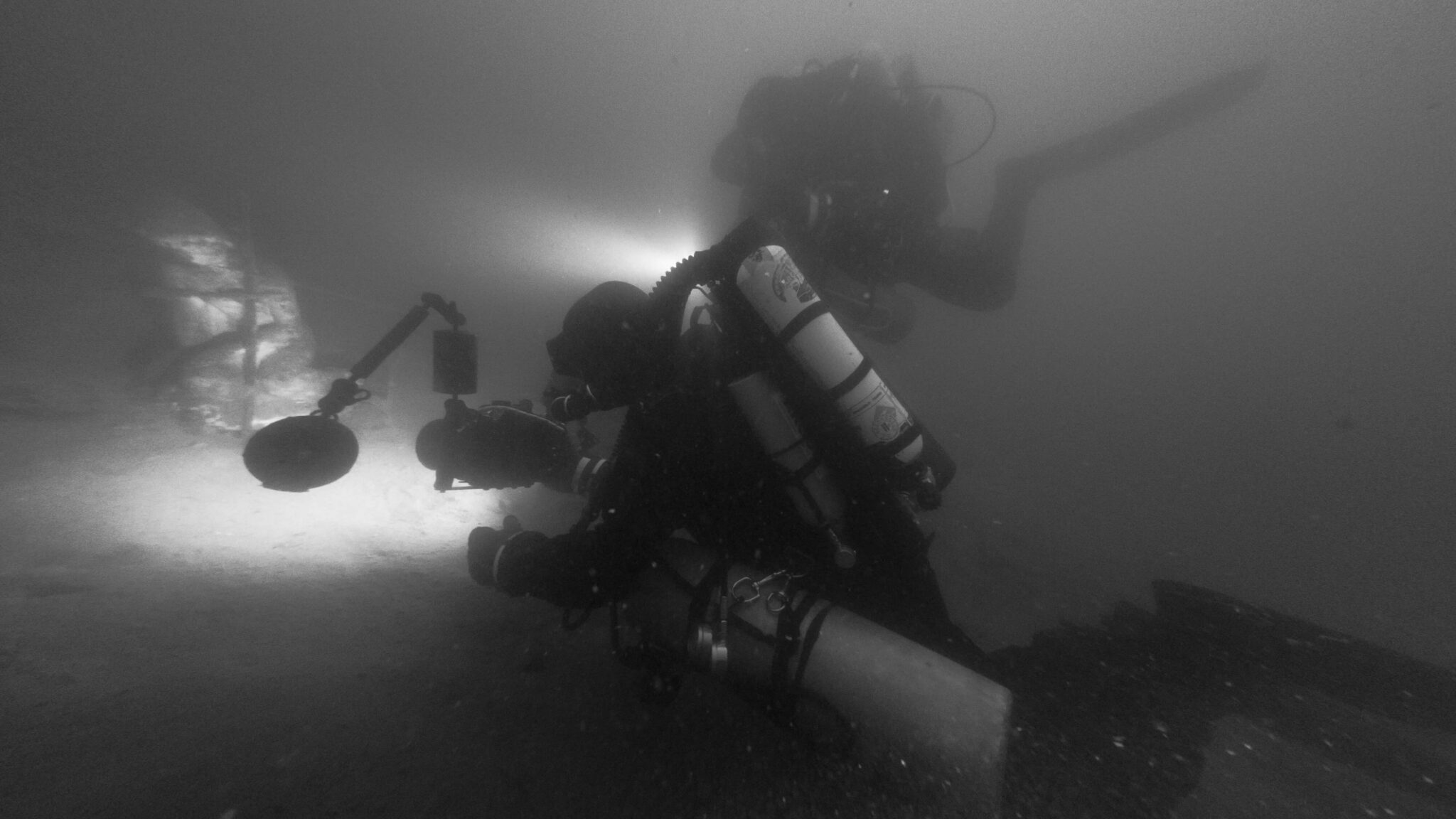 Fresh water diving in Italy: The Underwater Wonders of Lake Bolsena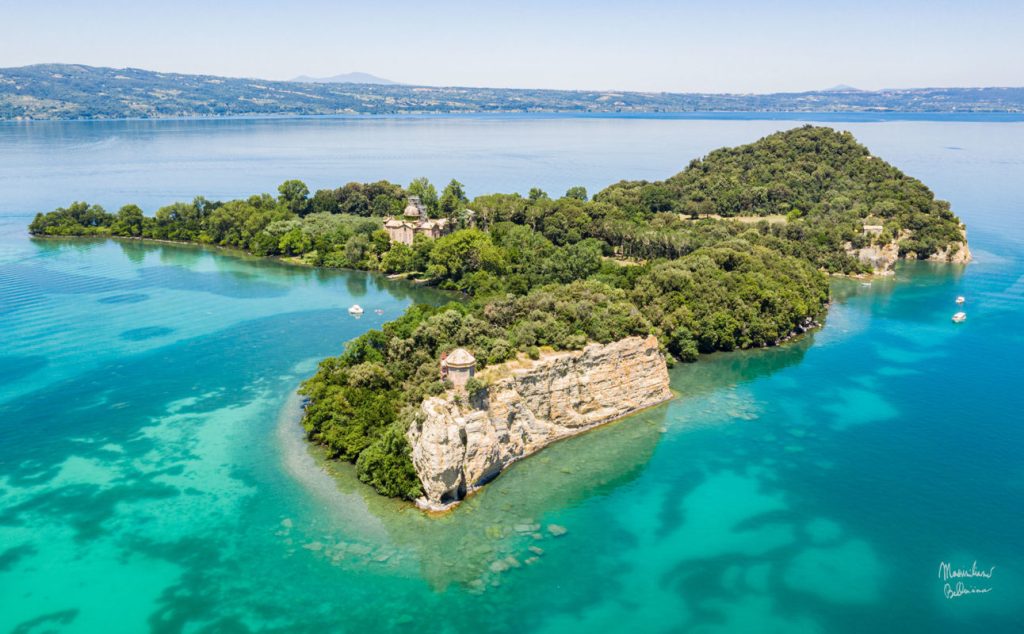 Image above By Massimo Bellacima
In the underwater world of Lake Bolsena, a rich and diverse landscape unfolds, offering divers multifaceted experiences and immersing them in direct contact with the morphology, fauna, art, and history of this land. Below, we present a brief list of attractions designed to pique the curiosity of enthusiasts and those who wish to venture into this fascinating discipline:
Bisentina Island: On the most captivating and historically rich island in Lake Bolsena, you'll find excellent spots for technical dives with vertical walls descending to 100 meters in depth.
Martana Island: Volcanic walls for open water dives.
Submerged Nativity Scene: Located in Capodimonte at about 5 meters deep, this beautiful nativity scene is illuminated on Christmas days and can also be seen from the mainland.
Brick Wreck: It's the wreckage of an old fishing vessel dating back 200 years, carrying bricks.
Punta Zingara Wreck: Wreck of Roman roof tiles and bricks.
Villanovan Village of Gran Carro: A submerged village where you can admire remains of past lives.
The depths of Lake Bolsena conceal a fascinating blend of history and nature, including a beautiful freshwater spring.
Once submerged in the waters of Lake Bolsena, a unique and mesmerizing universe unfolds. The underwater walls reveal spectacular scenes, leading you through a variety of breathtaking environments. Amongst the algae, you often find impressive fish, including pike, royal perch, trout perch, eels, carp, tench, and even the charming and colorful sunfish. But it doesn't stop there: the lake's surprises also include freshwater sponges, shells, lake shrimp, and a variety of other fascinating creatures.
The submerged walls tell a millennia-old story, enriched by a wide range of aquatic life. Lake Bolsena is a hidden treasure that reveals itself to those with the courage to dive and discover its wonders. Each dive is an opportunity to explore a unique environment where the past and the present merge into an unforgettable experience.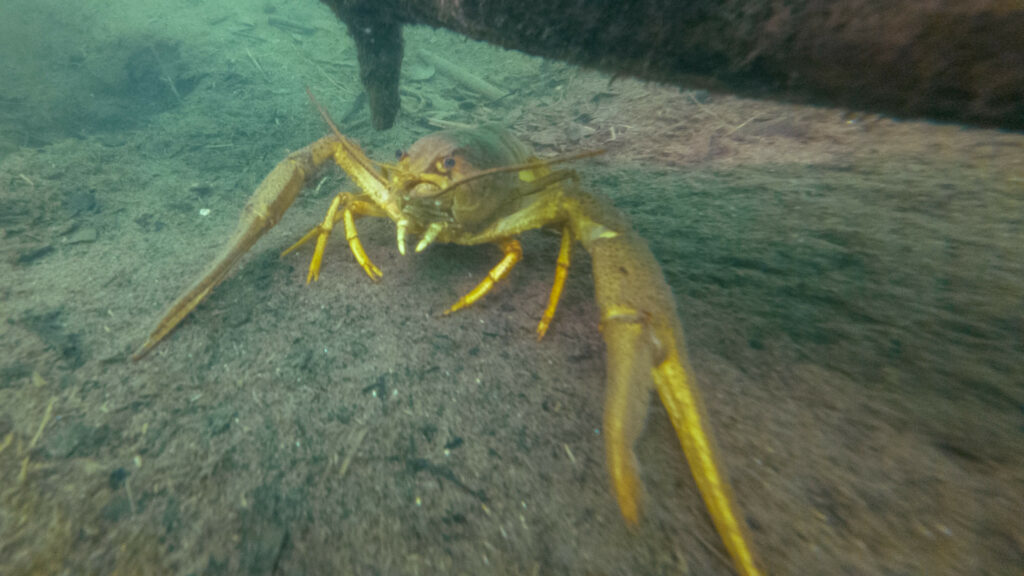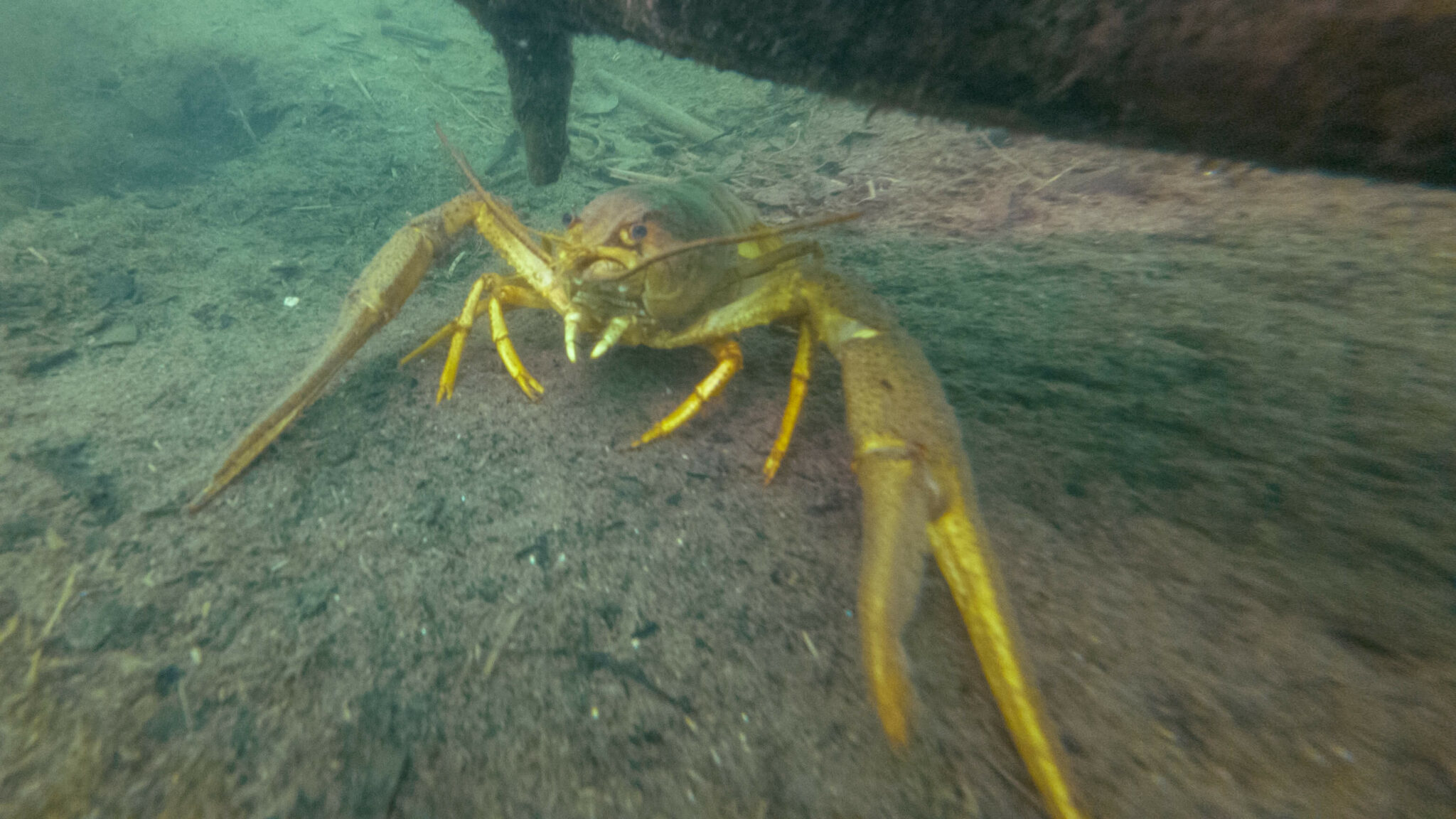 Planning Your Underwater Adventure
If you feel the call of the depths of Lake Bolsena and are ready to embark on an unforgettable underwater experience, it is essential to have a solid plan. To ensure that every moment is memorable and safe, trust Bolsena Divers, the go-to center for exploring the wonders of the lake.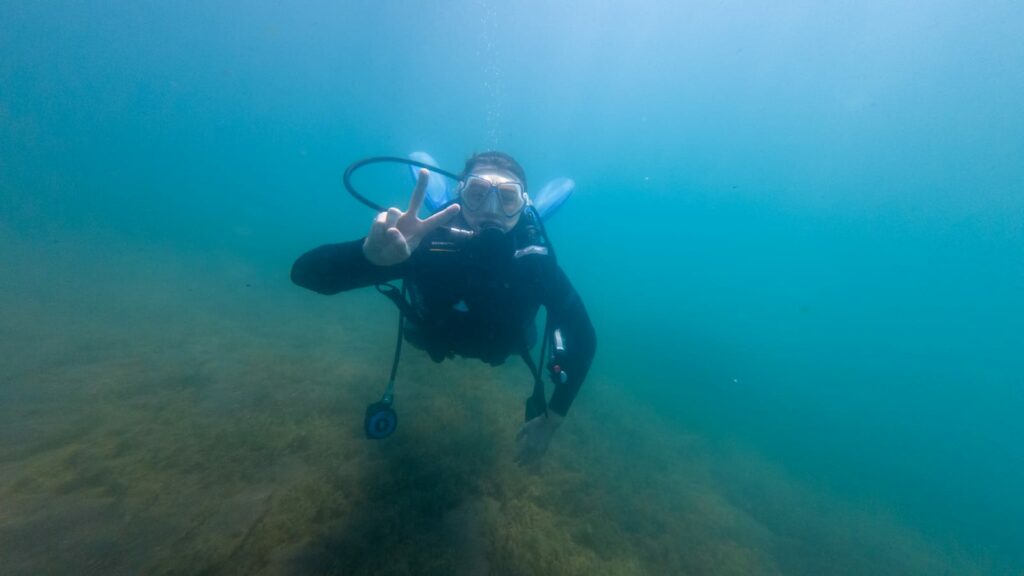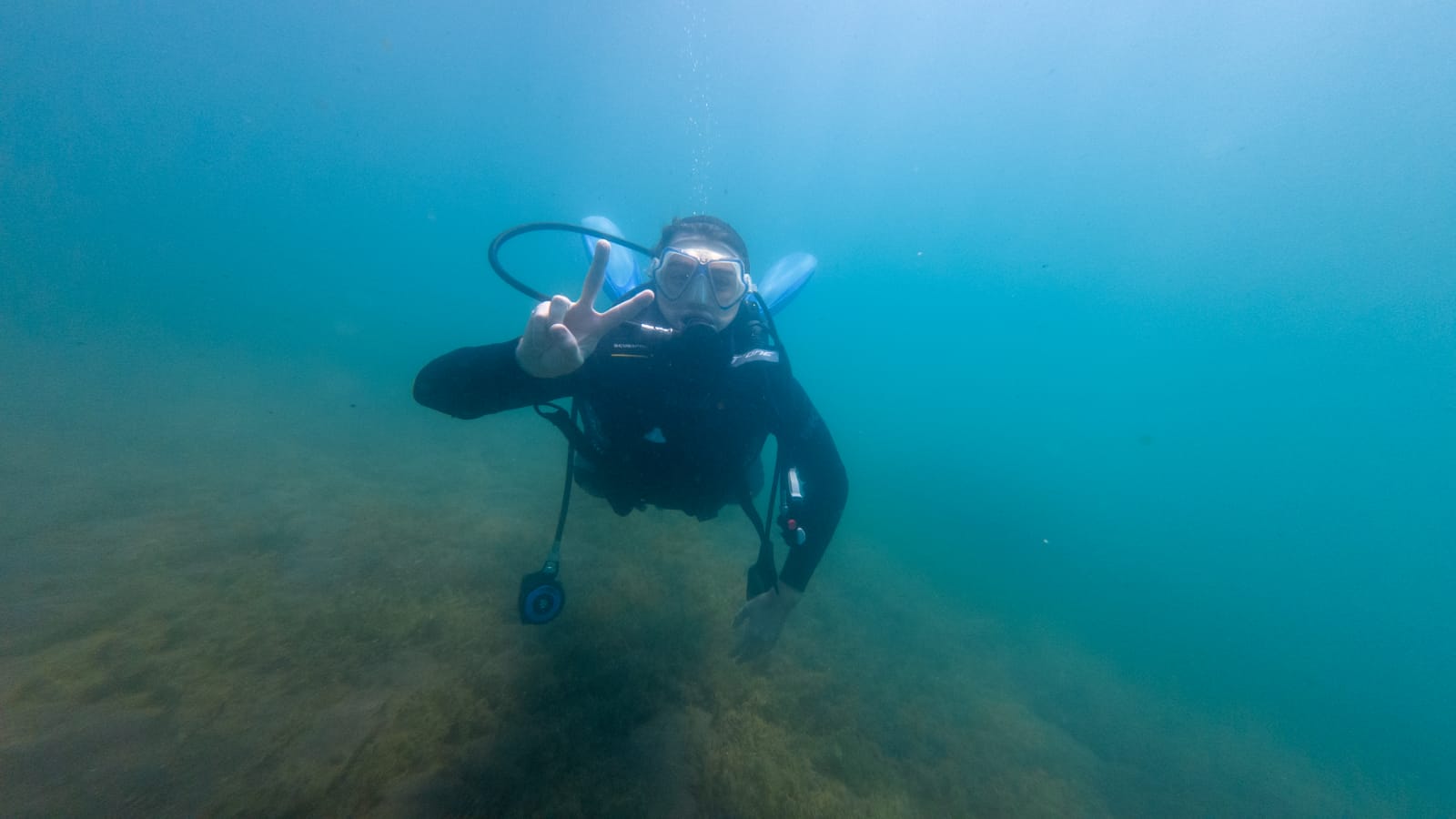 With a team of highly qualified instructors and an infectious passion for the underwater world, Bolsena Divers will guide you through an extraordinary adventure. Their experience and knowledge of the lake will enable you to discover the most fascinating dive sites and immerse yourself safely in every season of the year.
Regardless of your level of experience, Bolsena Divers offers personalized programs to meet your needs. If you are an experienced diver, they will be delighted to share with you the hidden secrets of the lake's depths. If you are just beginning your underwater adventure, you can rely on clear and detailed instructions to make you feel comfortable from your very first steps underwater.
Furthermore, in addition to guided dives, Bolsena Divers offers scuba training courses that will allow you to acquire new skills and certifications. This is a unique opportunity to expand your knowledge of diving and deepen your connection with the lake.
Prepare your equipment, open your heart to adventure, and entrust yourself to Bolsena Divers for an underwater experience that will stay with you for a lifetime. Let yourself be inspired by the beauty of Lake Bolsena and begin your journey into the depths of this incredible underwater world.
Contacts:
David Pozzi
Website: www.bolsenadivers.com
Facebook: https://www.facebook.com/bolsenadivers
Instagram: https://www.instagram.com/bolsenadivers/