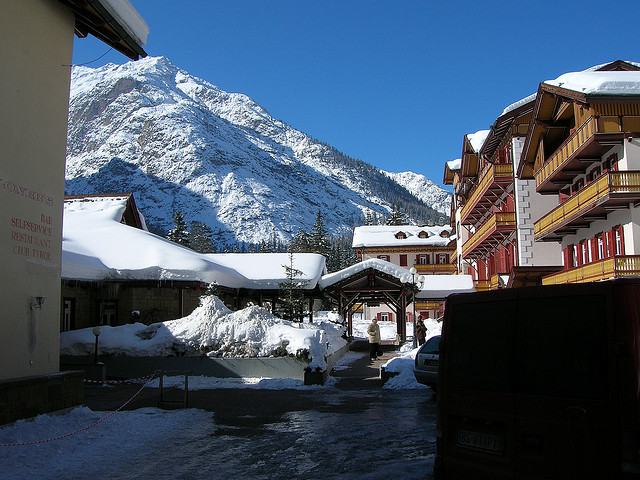 Italy is normally overshadowed as a ski destination by the better known ski resorts of France, Switzerland and Austria, but the Italians have a superb selection of their own resorts and are perhaps happy to keep their skiing secrets to themselves.
In fact, according to a review carried out by the Skipass Panorama Turismo in 2013, Italy has 6.701 km of Alpine skiing tracks and 1.926 km of cross-country skiing tracks. This equals 4.163 and 1.200 miles respectively.  The country hosted the Winter Olympic Games in 1956 in Cortina d'Ampezzo, and then again in Torino, in 2006.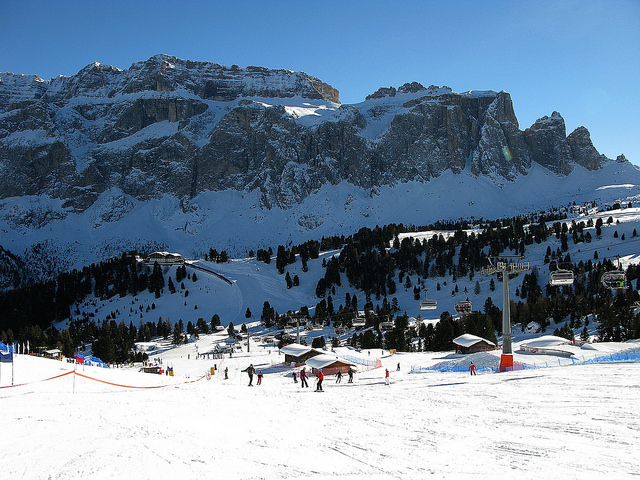 Some of the best know Italian ski resorts include Sestrière, Cervinia, Livigno, Madonna di Campiglio and Canazei, all located in the Alps, but there are hundreds of them all over the Alpine arch, as well as some on the Apennine and, of course, on Mount Etna! Because of the beautiful sceneries provided by Italy's majestic mountains, whichever location you choose will not only be perfect for a skiing holiday, but also for a fantastic Winter getaway for the whole family.
Many of Italy's best skiing locations spread from the French border in the west, to the stunning Dolomites in the east, with French, Italian and German spoken in the different areas. Resorts featuring beautiful scenery, well prepared ski trails and eight out of ten sunny days at an average are just some of the reasons to try Italian snow.
Quite possibly the very best on the list of Italian ski resorts is Madonna Di Campiglio. It has flourished as a largely unsung Italian ski resort and over many years has gotten by quite nicely without international acclaim.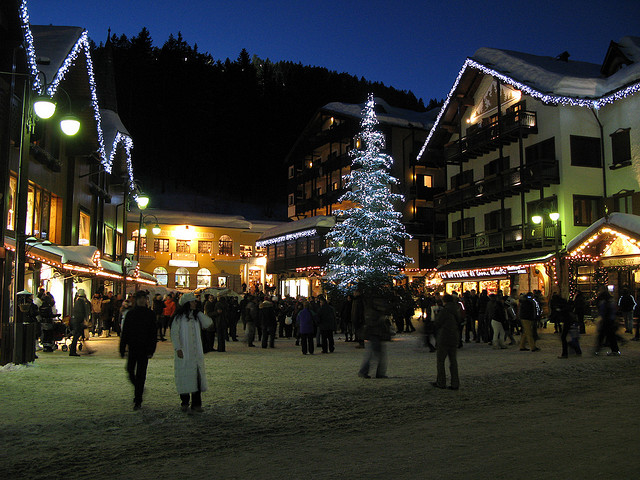 With a great mixture of old and new, Italian ski resorts seem to delight visitors with their traditional customs and stylish facilities. In addition, most Italian ski resorts have plenty of lovely bars and clubs and offer great entertainment, particularly on weekends. Après-ski celebrations are organized everywhere.
Ski resort visitors will also find good food and fine drinks readily available at many excellent restaurants, pizza bars, and pubs.
In general, Italian ski resorts are situated at altitudes of not more than 2300 meters (7.545 ft) in the Dolomiti Superski area, or 2800 meters (9.186 ft) around the French border. Because the Alps cross the borders of Italy, France, Switzerland and Austria, it is possible to go skiing in these countries from Italian ski resorts.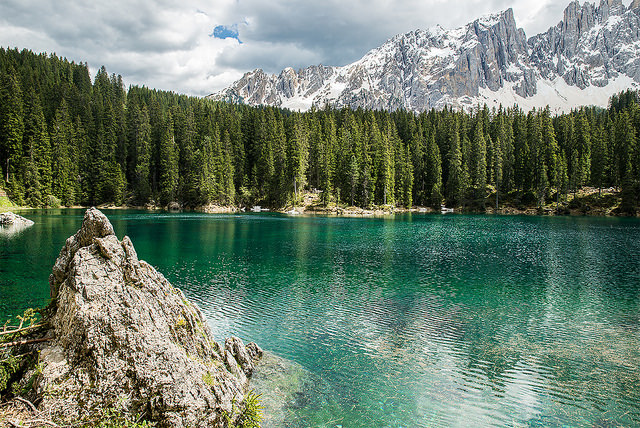 Prices vary substantially at Italian ski resorts, according to the season and the location; accomodation is mainly hotels. Regular visitors value the more relaxed atmosphere found in Italian ski resorts, where the skiing often takes second place to socializing off the slopes with long lunches being the norm.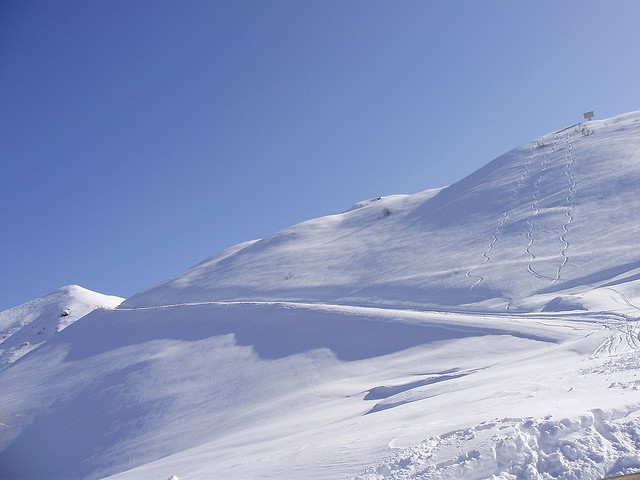 Even though Italian ski resorts may not be as known as those in France or Switzerland, they are just as good, both from the point of view of facilities and that of the variety and typology of slopes. And the scenery? Well, when it comes to beauty and majesty, the Italian Alps are second to none. The atmosphere, the heartwarming, welcoming attitude of Italian people, along with their delicious food, of course, will make your skiing stay in Italy uniquely amazing.
By Leonardo Dainese