If you're looking for a bargain during your Italian vacation, outlet stores are a great option. Figure out what exactly you're looking for, and then ask around. There is bound to be something nearby!
Outlet Stores for Clothes and Accessories
In time of crisis people try to save their money or find better ways to spend it. And while we know Italians love fashion and beautiful clothes they now realize that there are other places besides street markets, department stores, shopping malls, and boutiques to go shopping. In the last few years there has been a widespread trend of buying brand name articles at good prices at the outlet stores. This new concept of shopping was born in the USA in the 80s, but it started to spread in Italy in the middle of 90s.
Luxury, quality and bargains at good prices are the most important elements of this rather new formula of shopping. At first there weren't many outlet malls in Italy, but today they can be found in almost every region. They are different in sizes because some small outlet stores open in the town centers, but the ones which are certainly having a lot of success are those situated in the outskirts of big cities.
They usually have large parking areas and they open for a long time. They have become an integral part of the territory they're built in and interesting destinations for tourists who want to buy Italian clothes. As big and as well-organized as small villages, outlets give visitors all the comfort they want thanks to the equipment and services people can find there including bars, restaurants, gelaterie, ice-cream parlors, special areas for children and also travel agencies, in case someone wants to arrange a holiday while shopping.
Outlets are often built in a particular style that recalls the landscape or a particular monument of the area they are built in. These centers are a convenient match point between famous labels and economic benefit where people can satisfy their passion for shopping without going overboard. Fendi, Valentino, Versace, Gucci, Ferragamo and Patrizia Pepe are only some of the most famous Italian brands to look for in outlet villages.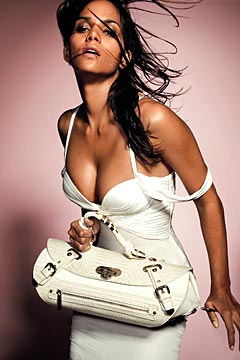 Keep in mind, however, that because most Italian outlets sell designer clothes you're not likely to find bargain basement prices even if some bargains are to be had. Its also important to discern whether a store is actually an outlet or only calling it that to trick you into thinking you're getting a deal. Below is a list of some of Italy's most famous outlets.
Campania
LA REGGIA OUTLET
Emilia Romagna
CASTEL GUELFO OUTLET
CONCEPT STORE
FIDENZA VILLAGE
Lazio
FASHION DISTRICT VALMONTONE
MCARTHUGLEN CASTEL ROMANO OUTLET
Lombardia
BRESCIA FACTORY OUTLET
FASHION DISTICT – BAGNOLO SAN VITO
FIFTY FACTORY STORE
FIFTY & FIFTY
FRANCIACORTA OUTLET VILLAGE
STORE HOUSE
THE PLACE LUXORY OUTLET
Piemonte
MCARTHUGLEN SERRAVALLE OUTLET
RJ OUTLET
VICOLUNGO OUTLETS
Puglia
FASHION DISTRICT MOLFETTA
Toscana
MCARTHUGLEN BARBERINO DEL MUGELLO OUTLET
THE MALL
VALDICHIANA OUTLET VILLAGE
Trentino Alto-Adige
STORE HOUSE
Valle D'Aosta
FIFTY FACTORY STORE
Veneto
RJ OUTLET
STORE HOUSE
Repubblica di San Marino
STORE HOUSE – SAN MARINO FACTORY OUTLET
Other Types of Outlet Stores
There are also outlets that sell things like silverware and china. If you remember the famous teapot with the little bird in the spout, then you already know about Alessi. They are known throughout the world for their innovative and functional kitchenware and the Alessi outlet can be found in Piedmont.
Also in Piedmont is the Lagostina Outlet. Famous for making high quality and aesthetically attractive cookware, Lagostina has caught on like wildfire in the culinary world. Make sure to visit this outlet for discounts on fabulous stainless steel items like cookware, pressure cookers, and tableware.
The Frette outlet, Spacio Frette, is at 45 Via Vittorio Veneto in Concorezzo. Here you can find wonderful linens at highly discounted prices. Another fine linen outlet can be found in Florence, called Tessilarte. They produce luxurious bed linens, tablecloths, duvets, and much more. And don't forget to take a look through the Pratesi outlet near Pistoia for extravagant bed linens, towels, and lots more, without the extravagant price tags to match.
Ginori china is known worldwide, and you can get factory seconds and discontinued pieces at the Richard Ginori Botteguccia outlet in Sesto Fiorentino (just outside of Florence). They also carry glassware, crystal, and silverware. The shop is across from the Richard Ginori Museum.
For silverware it's hard to beat the Sambonet Factory Outlet in Piedmont. Here you'll find great discounts on silverware, pots and pans, and other silver-plated items from the Sambonet and Krupp collections. Leather goods are very popular in Italy and have been crafted here for centuries. Some of the finest haute couture design houses started out as manufacturers of custom leather goods. In Rome, you'll find the Fabris Leather Outlet, and at Fucecchio you can discover Marianelli. Both stores carry a wide variety of wonderful leather and leather products.
Fine crystal can be found at the Cristalleria Laica, at Colle Val d'Elsa. This well known line of crystal can be had for 50% off regular prices, so don't miss this one!
San Giovanni Valdarno is the site of the Industria Vetraria Valdarnese Outlet (IVV), where you can save quite a bit on household items like lamps, vases, and other glass and crystal ware. Pick up pieces from discontinued collections, or even order current pieces from their catalogue at substantially discounted prices.
The stores mentioned are only a fraction of what you can find across Italy. In fact, there is a long list of other outlet stores in towns all over Italy. A good solution is to visit some that are reliable and offer good quality products at lower prices, perhaps asking the locals where one should really go shopping. Ask around and you will find almost anything you need at substantial discounts, just another reason why Italy is a shopper's paradise!