Trentino-Alto Adige is a region located in northern Italy. It consists of two provinces, Bolzano and Trento. It had once been part of Hungary-Austria and, before that, of the Austrian Empire, in the olden times. It had remained a part of the empire from 1389 until 1919 when it was annexed to Italy. Along with the state of Tyrol in Austria, the region represents the South Tyrol-Euroregion Tyrol.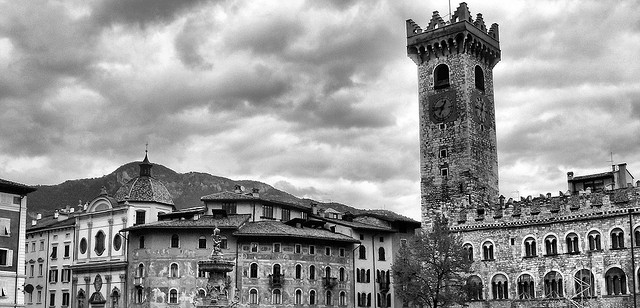 Trentino-Alto Adige borders with Austria to the north, with Switzerland to the north-west, with the region of Lombardy to the west and that of Veneto to the south and the east. It is spread over an area of 13,607 sq km and the landscape of the region is typically Alpine. Here, the Alps take their most famous name, Dolomites. The economy of the region is based mainly on agriculture, cattle breeding and on a few industries, like paper. The region is known for its fertile land, which produces good quality fruits and dairy products.
Typical Products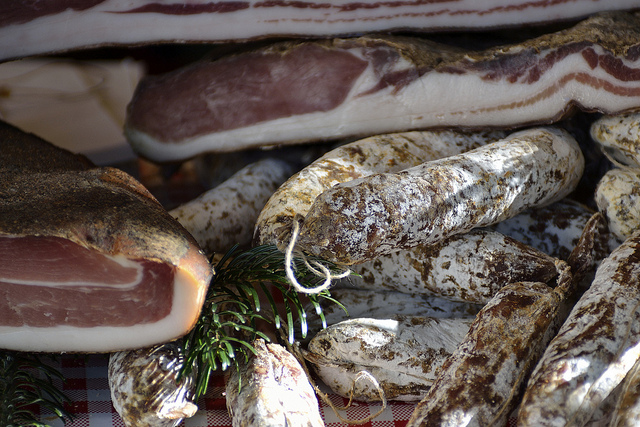 The region of Trentino-Alto Adige is known for its excellent regional cuisine, made from several typical products, hence it comes as no surprise that shopping in the region is mainly based on food products.
Biroldi con crauti are typical blood sausages filled with pine nuts, walnuts and chestnuts, and  flavored with cinnamon, cloves and nutmeg. The most popular cheese produced in the region is Asiago cheese which is also more popularly known as Pressato cheese. There are two forms of Asiago available, fresh and mature. Fresh Asiago  is mild in flavor and has an off-white color, while matured cheese is grainy and has a yellowish color.
Another typical product of the region is speck,  boned pork ham seasoned, then smoked and aged according to local traditions. Trentino Alto-Adige also offers a variety of sausages and salamis like baldonazzi, carne salata, coiga, kaminwurz and lardo.
Outdoor Markets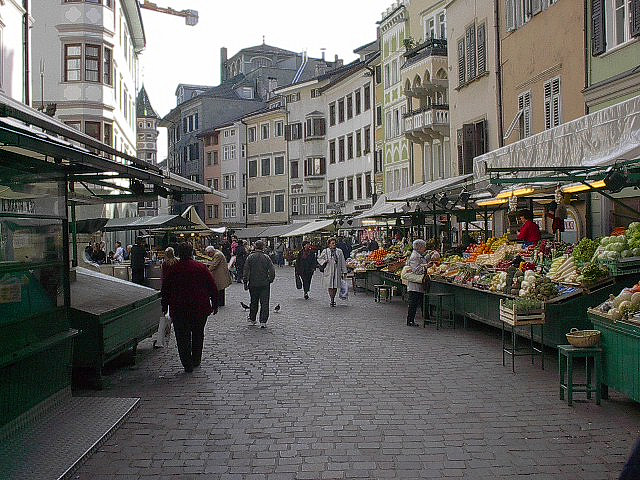 In Italy, the best way to shop for produce and local products is visiting some of the open air markets taking place regularly everywhere in the country. If you're after antiques, pretty knick-knacks or vintage clothing, then you should check out flea markets, which are also common. Bolzano holds markets in more than one day of the week, but changing location every day. Its main market, however, is usually held on Saturdays. Vipiteno has markets on Wednesdays and Fridays, and Trento have large ones on Saturdays, in and around Piazza Garzetti (particularly appreciated among collectors) and Thursdays in Piazza Fiera and Piazza Duomo:  this market has a large number of vendors selling antiques and collectibles.
The town of Levico Terme offers a large and interesting antique market on the first Sunday of every month, in Piazza Venezia. More than 100 vendors participate each time: on their stalls you'll be able to find a large variety of antiques and collectibles like old coins, military objects, ancient maps and stamps.
Shopping in Bolzano
Bolzano remains one of Trentino Alto-Adige best shopping hubs. It is a large town, as well as a known tourist destination and, when it comes to shopping, it really shows. In Bolzano, every district has its own streets and shopping areas. However, the main shopping area is its historical center. In Bolzano the beautiful Thun ceramic sculpture are made. There are also many Italian and Tyrolean fashion labels in the city.
One of the most popular shopping street in Trentino Alto-Adige is Arcades Lauben in Bolzano. This beautiful street is lined on both sides with many international and Italian chains of stores selling fashion clothes, accessories and other items. Near the Walther Square is the Greif Center which is a luxurious and a very modern shopping gallery where visitors are able to find almost anything. In Dr Streiter Lane shoppers will find more traditional stores.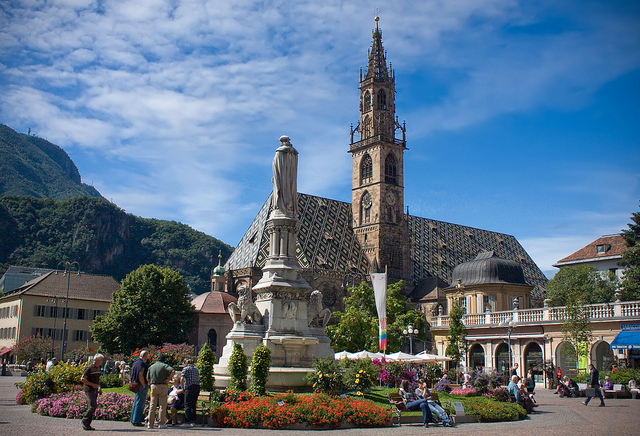 As mentioned above, Saturday is Bolzano's main market day, but you can find fruit and vegetable markets each day of the week in town.
When speaking of Bolzano and markets, however, thoughts run immediately to its world known Christmas Market. Every year, usually from the end of November for about one month, Walther Square is home to the most charming and famous Christmas fair of them all: more than 80 stands, all rigorously selling Christmas things, where you will find the best trinkets, foods and craft objects for your presents. Always in Bolzano, you can check out the Palais Campofranco Christmas market, known as Winterwald. There are several other such smaller Christmas markets in the city in all areas.
Shopping in Trento
Trento is another important city in the region which is known for its shopping streets and lively markets.
Apart from the antique and handicraft markets that take place every month in the city, there are also weekly food markets worth visiting. These markets are still very traditional in nature and are colorful and very busy at all times of the day. Visitors can find fresh fruits and vegetables, meats, salamis, sausages, cold cuts and various other food items.
The older section of the city has various small shops selling antiques from the region, though some of these might be very costly if they are authentic. Traditional handicrafts, pottery, ceramics are also available at a lot of stores in the same area.
One of the best things to purchase in Trento is wine. The region is known for its many vineyards and local wines. Wine shops in the city have a good collection of wines and spirits, including grappa, which is the region's best known spirit.
In Trentino Alto-Adige, there is plenty to see and do: art, landscape, good food, all offer to visitors plenty of opportunities for fun and entertainement. And when you get tired of walking in the Alps or eating delicious things, you can always dedicate a couple of hours to shop around the region's many lovely stores and markets. Even this will be an unforgettable experience!