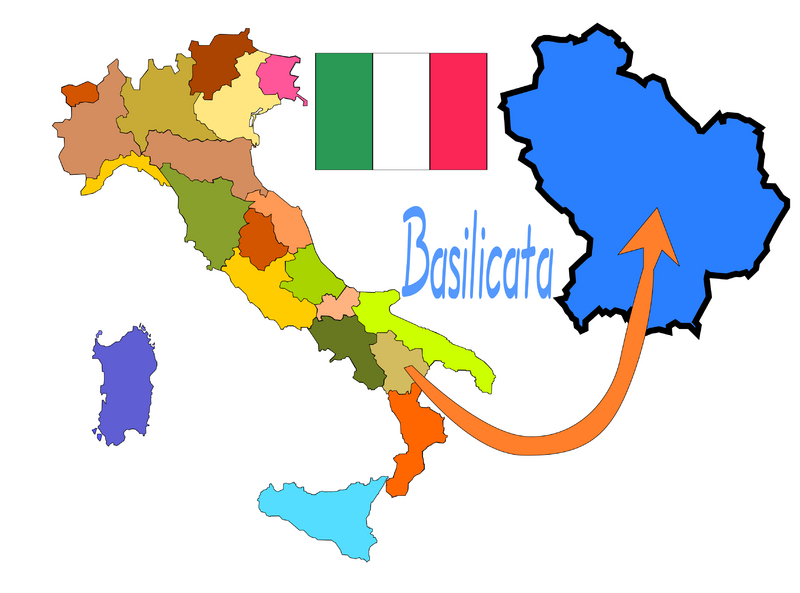 Basilicata is a region in southern Italy which borders to Puglia, Calabria and Campania. The region has a short coastline on the Tyrrhenian Sea and on the southeast on Gulf of Taranto. Basilicata is spread over an area of 9992 sq km. Even though there are many tourist and natural attractions in Basilicata, tourism has not yet picked up in the region quite well, mainly because of the lack of the facilities that are available in the region yet. The infrastructure, hotel facilities and transportation are not as well developed as they are in the other regions because of which the region fails to attract as many tourists as the other regions.
The economy of Basilicata is based mainly on agriculture and cattle breeding and on industries on a very small scale. Typically the products that are grown here are maize, potatoes and wheat. Other than that Basilicata is also known for its many olive grooves and vineyards which produce good quality wine, especially Aglianico del Vulture.
Outdoor markets
Outdoor markets are quite common in Italy and even in Basilicata. However, unlike the other regions of Italy, there aren't many outdoor markets or yearly fairs organized in Basilicata. There are only one or two small handicrafts markets which are held annually in the region where visitors can purchase locally made handicraft items, gifts and souvenirs to take back home. Other than these there are the weekly food markets in almost all towns and villages in Basilicata.
The most well known outdoor market in Basilicata is the region handicraft fair in Policoro which is held each year in August. Here, visitors would find plenty of vendors selling wooden carved items, handicrafts made from straw and bamboo and even pottery along with a few interesting antiques and knick-knacks. Outdoor markets and street shopping are great ways to shop in Italy because it offers a chance to experience how the locals do their shopping and also provides a rare opportunity to visitors to be able to find some good authentic local products.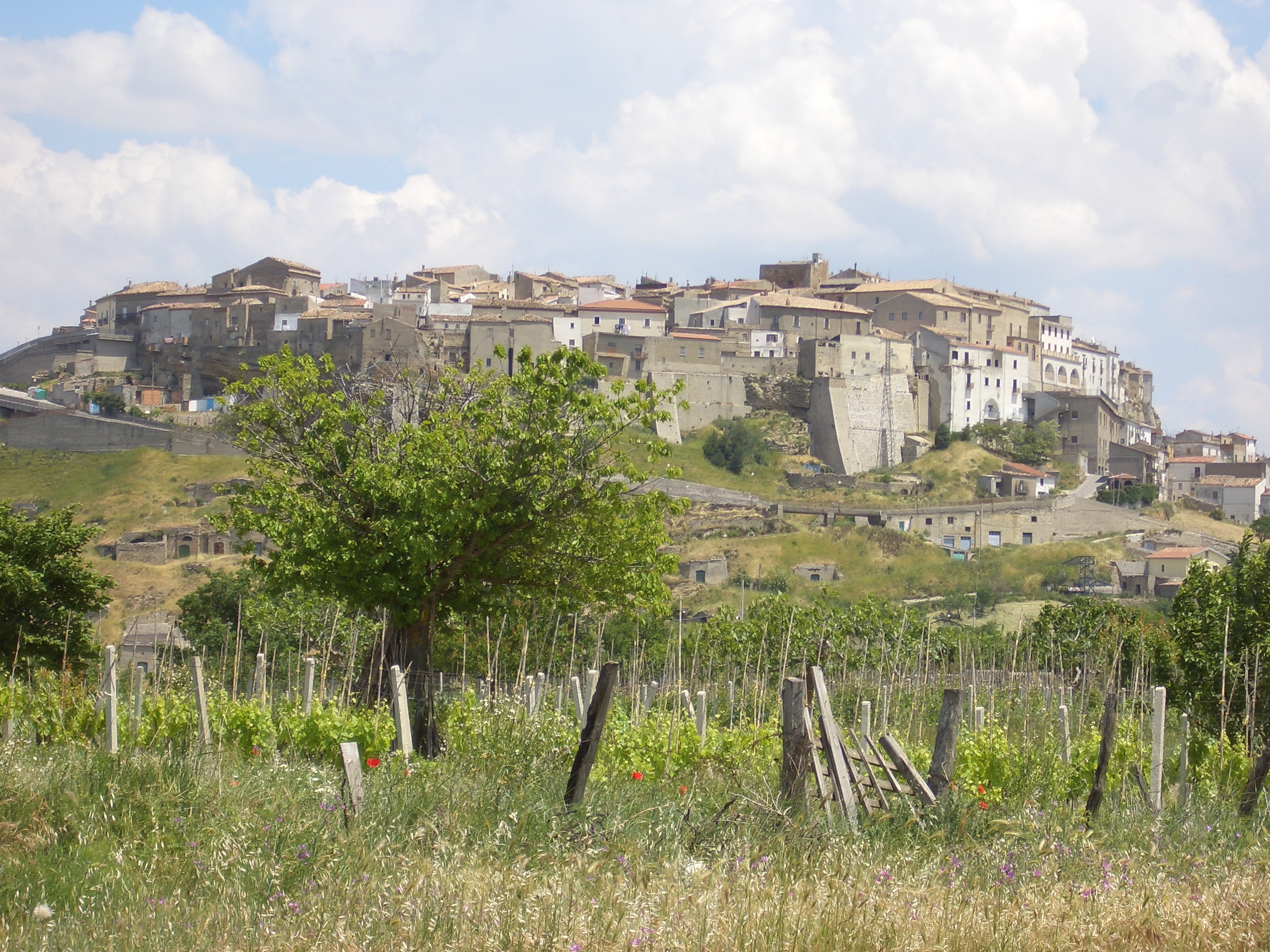 Shopping in Potenza
The region of Basilicata is divided into only two provinces, Potenza and Matera. Potenza is the larger province and the city of Potenza is the capital of the region. In the province of Potenza and especially in the Potenza city visitors would find plenty of places to shop. Potenza is quite a large city and there are many shopping streets in the city that are lined with shops selling clothes, shoes, bags and jewelry. Most of these are local Italian brands and in the evenings the locals can be seen leisurely walking around and shopping on these streets at a slow pace.
When in Potenza province, it is a must to enjoy a glass of the famous red wine of the region, Aglianico. This beautiful red wine is full bodied with medium to long aging. The color of the wine is ruby red with hints of garnet. There are undertones of wood, vanilla and a hint of berries. Generally the flavor is dry but it becomes velvety if it is aged for long. The wine would be available in almost all wine shops in the city of Potenza and even in the other smaller towns.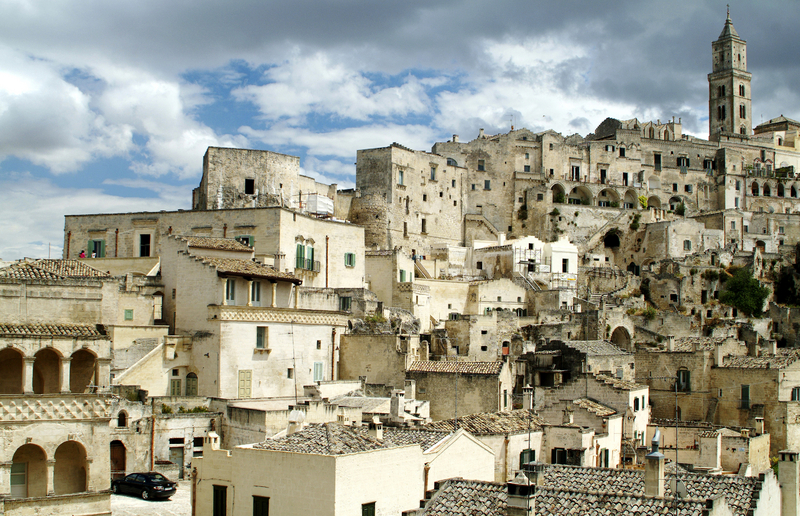 In Potenza, especially in the village of Acerenza, visitors would find Acerenza headcheese and typical sausages. The local durum breads are also quite widely used by the locals. There are many good food shops in the province where visitors would find excellent quality extra virgin olive oil which has been made from the olives grown in the region. The bakery shops in Potenza have many interesting sweets and pastries, one typical sweet to look out for is Lagana chiappout. The sweet is made from durum wheat pasta which is hand made and cinnamon, almonds, walnuts and wine. Cheese of different kinds are also widely available in the food shops and can be eaten along with bread and olive oil for a light lunch or can also be packed and taken home since they stay well for a few days without refrigeration too.
Shopping in Matera
Matera is the second province in the region of Basilicata. The town of Matera is world famous for its Sassi, which are included in UNESCO's world heritage site. Every year, thousands of tourists travel to the town just to admire these ancient dwellings which have been carved out directly in the rocky hills. For centuries the locals have been living in these same dwellings and it is believed that the first ever human settlements in Italy were here in Matera.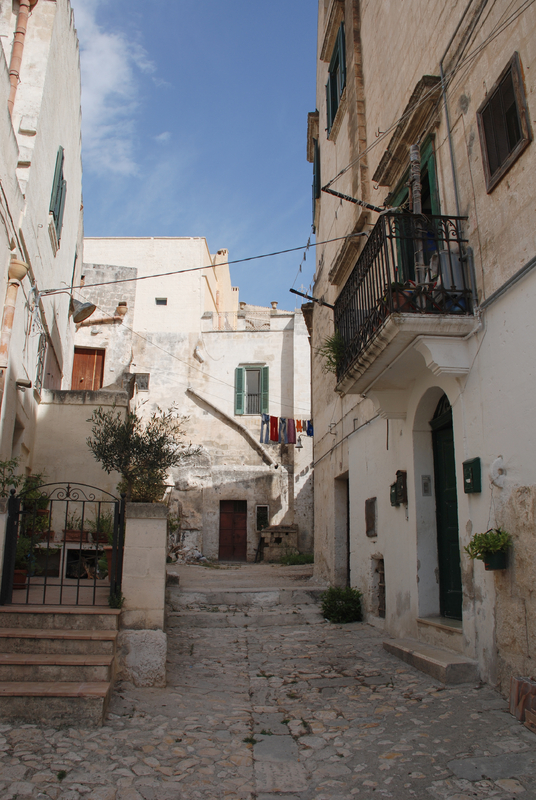 Due to the level of tourism in Matera, there are plenty of shops which have been opened up in the town in the recent years. The shops that are located just outside the sassi and in the old town are quite tourist oriented and visitors would find lots of small ancient shops selling souvenirs and gifts. However, these are also very expensive since they are all directed at tourists. The modern part of the town has many fancy shops where clothes, jewelry, food products, handicrafts and artifacts can be purchased. Visitors would also find plenty of shops in Matera where the locally made olive oil bottles are available.
Like in Potenza, good wines which have been made from the grapes of the vineyards of the region. The famous red wine of Aglianico is available in many small wine shops of the province. Apart from these, visitors should also visit the weekly food markets in Matera to get an insight into the local everyday life of the people of Basilicata. These markets are usually held weekly and are known to be very crowded, bustling and noisy. But these are also very traditional in nature and colorful with lots of activity. In these markets visitors would be able to find cheese, olive oil, fresh sea food, locally grown produce and bread. Local pastries and sweets can be found in many bakeries in Matera.