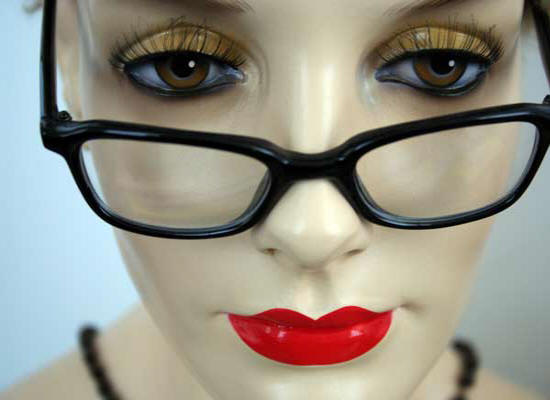 Italy is full of culture, history, fabulous architecture, and artisans of every sort. Tourists flock to Italy for romance, the delicious cuisine, and to experience the wonders of this lush country. But did you know that Italy is also a shopper's haven?
From linens to glassware to ceramics to jewelry, Italian manufacturers create some of the finest items in the world. You need not spend a fortune to own these delightful pieces for your home or your wardrobe, as bargains can be found almost everywhere.
General Shopping Tips
For ceramics and pottery, you can find many great deals throughout Italy. The Lake District boasts many fine manufacturers with discount shops, especially around Lake Maggiore. Or, if you're in the south of Italy, you can find a large selection of vendors throughout Sicily, where artisans have been fine tuning their craft for hundreds of years. the best deals are, however, in Vietri sul mare on the Amalfi coast and Deruta in Umbria. Deruta is a small town with only 500 inhabitants and 200 pottery business so you will have plenty of choices. The tip: Buy directly from the large manufacturers to get the best prices. Avoid ceramiche Funny (you can find many complaints about them on the Web) and avoid ceramiche Ficola (they sell Deruta-style ceramics that are actually low-end goods mostly made in China etc.)
Murano Glass:
Murano glass if fantastic  – I love it but be aware if you accept the free speed boat ride. Pay yourself that tour to see the glass production! Since almost nothing is really free  you will be taken to a flashy  saloon where the shining of the chandelier , the champagne and all the surrounding will lead you to put down a few thousands for the same piece of glass that you can find on this web site for a few hundreds….
Indeed, there are craftsmen (and women) everywhere. Check out local markets for high quality workmanship and reasonable prices. You can even barter at markets and try to get a better deal for yourself.
Other items to watch for are jewelry, copper items, scarves and pashminas, leather items, handmade fabrics, and art in all of its forms. The quality of these handcrafted items is unrivalled anywhere in the world, and many of the vendors have been creating their wares as part of a family business for many, many years.
Brand Name Items and Outlet Stores:
Outlet stores are another way to go when scouting out bargains in Italy. They are literally everywhere, but can sometimes be tricky to find. Figure out what exactly you're looking for, and then ask around. There is bound to be something nearby! Here are a few suggestions.
If you remember the famous teapot with the little bird in the spout, then you already know about Alessi. They are known throughout the world for their innovative and functional kitchenware, and the Alessi outlet can be found in Piedmont.
Also in Piedmont is the Lagostina Outlet. Famous for making high quality and aesthetically attractive cookware, Lagostina has caught on like wildfire in the culinary world. Make sure to visit this outlet for discounts on fabulous stainless steel items like cookware, pressure cookers, and tableware.
The Frette outlet, Spacio Frette, is at 45 Via Vittorio Veneto in Concorezzo. Here you can find wonderful linens at highly discounted prices. Another fine linen outlet can be found in Florence, called Tessilarte. They produce luxurious bed linens, tablecloths, duvets, and much more. And don't forget to take a look through the Pratesi outlet near Pistoia for extravagant bed linens, towels, and lots more, without the extravagant price tags to match.
Ginori china is known worldwide, and you can get factory seconds and discontinued pieces at the Richard Ginori Botteguccia outlet in Sesto Fiorentino (just outside of Florence). They also carry glassware, crystal, and silverware. The shop is across from the Richard Ginori Museum.
For silverware , it's hard to beat the Sambonet Factory Outlet in Piedmont. Here you'll find great discounts on silverware, pots and pans, and other silver-plated items from the Sambonet and Krupp collections.
Leather goods are very popular in Italy, and have been crafted here for centuries. Some of the finest haute couture design houses started out as manufacturers of custom leather goods. In Rome, you'll find the Fabris Leather Outlet, and at Fucecchio you can discover Marianelli. Both stores carry a wide variety of wonderful leather and leather products.
Fine crystal can be found at the Cristalleria Laica, at Colle Val d'Elsa. This well known line of crystal can be had for 50% off regular prices, so don't miss this one!
San Giovanni Valdarno is the site of the Industria Vetraria Valdarnese Outlet (IVV), where you can save quite a bit on household items like lamps, vases, and other glass and crystal ware. Pick up pieces from discontinued collections, or even order current pieces from their catalogue at substantially discounted prices.
If it's fine fabric you're after, you can find wonderful cashmere and pieces made from it at the Lanificio Luigi Colombo Outlet in Piedmont. There are also silk shops near Como, such as the Mantero and Matinetti outlets.
These stores and outlets are only a fraction of what you can find across Italy. There are outlet malls and markets everywhere, and no lack of discounts for the bargain shopper. Ask around and you will find almost anything you need at substantial savings, making Italy a shopper's paradise!
By Carrie Grosvenor.