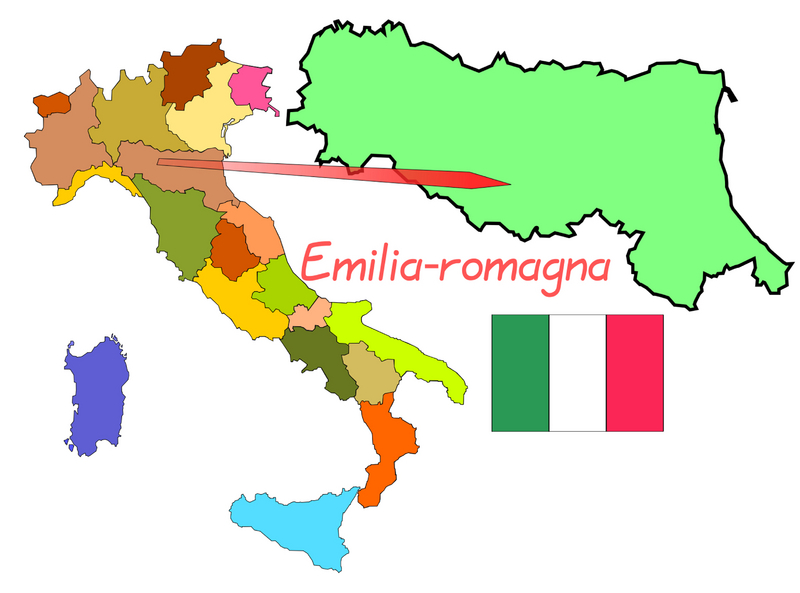 Emilia-Romagna is known to be one of the major tourist destinations in Italy. The region is spread over an area of 20,124 sq km and the capital of the region is Bologna. Today, the region is considered to be one of the most developed and the richest regions in Europe. The capital of the region, Bologna is known to have a very high level of quality of life. The city is known to be quite modern and advanced. The region itself is known to be one of the most important tourist and cultural regions in Italy with several important cities like Ferrara, Parma and Modena.
The economy of the region is a healthy mix of industries and agriculture. The agricultural sector of the region is quite competitive and the main productions are fruits, onions, tomatoes, maize, potatoes and cereals. Emilia-Romagna is also known for its many vineyards which produce good quality wines which are made from famous varieties of grapes like Albana, Saniovese and Lambrusco.
Specialty Products
The region is also famous for its many handicrafts and artifacts. Mosaic art has been a very famous art form in the region since centuries and has been used for wall and floor decoration. In many parts of the region, visitors would still be able to find plenty of good mosaic pieces, though genuine good quality ones would be quite expensive. Pottery is also quite famous in the region. The Faenza town has been internationally renowned for its excellent quality.
Another important product for which the region is famous is hand printed fabrics. In southern Romagna region, the craftsmen have been famous for centuries for hand printing clothes and these are widely available in many fabric stores in the region. A typical handicraft of the region is the Ars Canusina pottery which has been using Roman art form for inspiration since centuries. The region is also known for its many food products and agricultural items including wine.
Outdoor Shopping in Emilia-Romagna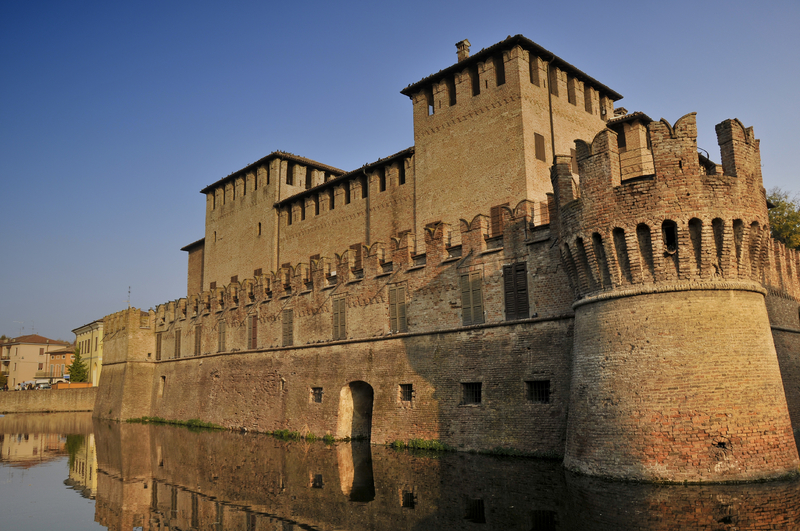 Since the region is one of the most important tourist destinations, visitors would be able to find plenty of outdoor shopping venues throughout the region. Visitors can also attend many traditional fairs and flea markets while in the region. One of the biggest outdoor markets is held in Fontanellato every year in January on the third Sunday. During the fair there are more than 250 stands where visitors would find plenty of antiques, instruments, weapons, handicrafts and even some bizarre and unique items.
In Modena, the most important antique market of the region is held every month on the fourth weekend except in December and July. In the market, which is held in Novi Sad Park visitors would find plenty of wonderful antiques at reasonable costs. In the town of Tolentino, in the month of August a good outdoor market is held which would be quite interesting for collectors. Various types of walking canes, cameos and coins are the special items in this market.
In Parma, the handicraft market takes place every week on Thursdays and in Brisighella and Rimini it is on Friday evenings.
Shopping in Bologna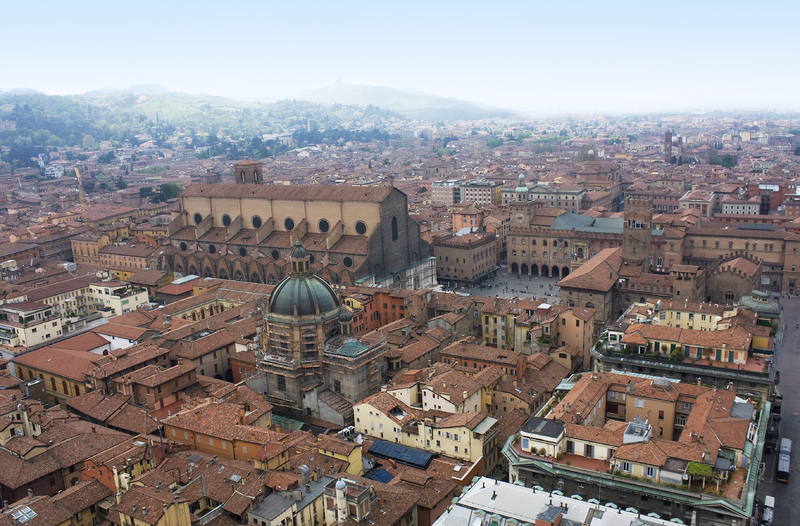 Bologna is the capital of the region and one of the best places to shop in the region. In Bologna, like it is in most places in Italy shopping is quite a lot of fun and would also require a lot of time. The best thing to do is to look in all the shops, even in the small ancient looking shops. Usually, the shops in the city are closed for a few hours in the afternoon.
Near Via Farini, the Galleria Cavour is one of the best places to shop. This area has a lot of well known international brands and many chic boutiques and stores. Fashion shops like Versace, Yves Saint Laurent, Armani etc. are available in this part of the city.
There is another shopping street in Bologna which is equally famous. Via San Felice is line with plenty of small shops which sell unique fashion items and plenty of art shops. There are also many art galleries and work shops where visitors would be able to find plenty of handicrafts and paintings.
One of the best things to purchase in Bologna is food items. The food stores in the city sell everything from dozens of varieties of cheese, to hand made pasta, olive oils and a variety of local wines.
Shopping in Ferrara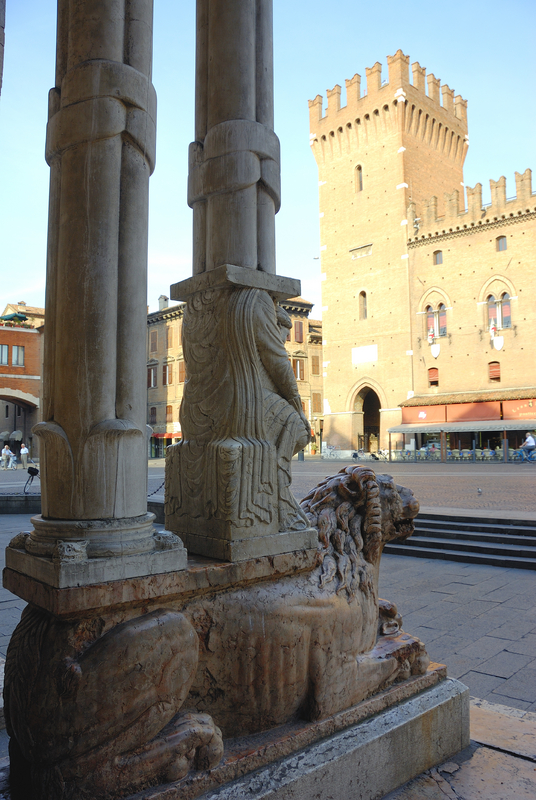 Ferrara is one of the larger cities in the region and quite an important tourist destination too. Like Bologna, Ferrara too has plenty of good shopping areas and shopping streets. There are many great shopping streets in the city which have clothing shops and boutiques. The main areas to shop are the center of the city, Via Garibaldi and Via Mazzini. Here, visitors would find many expensive boutiques and fashion brands like Zara.
An open air market takes places Saturday mornings in Piazza Trento-Trieste where visitors can purchase assorted items ranging from food products, clothes, antiques and furniture. There is also a nightly outdoor candy market in the same location once a week.
Shopping in Modena and Ravenna
Modena and Ravenna are also quite important tourist destinations in the region. Both of these cities have shopping districts and streets which are lined with designer stores, boutiques and brands which sell local Italian brands. In Modena typical items are pork items, Aceto Balsamico which is an old wine vinegar and Nocino which is a local type of alchohol.Outlet Shopping In Italy : Emilia Romagna

Clothes, Sports shops, Accessories, Shoe shops, House & Home, Gastronomy, Lingerie shops, Kids

*All shops closed on Sundays unless otherwise indicated

A.N.G.E.L.O. Vintage Palace
Via Garibaldi, 59
Lugo di Ravenna (Ra)
tel 05-4535200
www.angelo.it
Tues-Sat 10-730 Monday 3-730
Autostrada-Highway A14, get on for Ravenna and exit at Lugo-Cotignola. Follow the indications for Barbiano, and at the intersection with the state highway, turn to the right in the directionfo Lugo.
Save 30%

The temple of italian vintage– used clothing; Gucci, Pucci, Dior, Chanel
Cheap! outfits and accessories 1 to 23 euro!

Gilmar Outlet
Via delle Rose, 15
tel 05-41959186
San Giovanni in Marignano (Rn)
Sat-Mon 1030-730 Tuesday and Sunday 330-730
Autostrada-Highway A14 eixit at Cattolica-San Giovanni-Gabicce and go on to provinciale 17 in the direction of San Giovanni in Marignano
Save 50%

A grand company store which sells clothing and accessories from all of their partner stores; Iceberg, IceG, Icejeans, History, Gerani, F.Morello, G.Valli, Block60 Frankie Morello and Imatra. Elegant and sportive clothing available for both women and men, also purses, shoes.

Massimo Rebecchi
Via del Progresso, 23
tel 05-41605849
Riccione (Rn)
Mon-Sat 930-1230\330-730 Sunday 330-730
Take Autostrada-Highway A 14 and exit on Riccione. Swirve a right and flollow the indications for the "Spazio Massimo Rebecchi"
Save 50%

Selling all the collections for men & women the entire line of Massimo Rebecchi. Feminine clothing, and aspecially tiny sizes for petites.