People living in Rome are accustomed to open-air markets and their bustling shopping experience. Traditionally, tourists visit the historical places of any region they are visiting and look for the architecture, museums, sightseeing, and alike. However, I believe that for a tourist it is a complete cultural experience and a chance to meet ordinary citizens as well selling their stuff in the open air. Let's see now the open-air markets in Rome, Italy!
Open-air markets in Rome, Italy
The best way to explore any city is to visit their local shopping areas, precisely the open-air markets. Rome is traditionally known for open-air markets and one can see countless tourists in these markets apart from locals but little is known about the history of these open-air markets. Moreover, for tourists, there is a lot of information which they must know before going to these markets to make it a safe and enjoyable experience for them.
The history of Rome's established marketplaces can be traced back to world war 2 when they emerged as black markets but soon transformed to open-air markets selling merchandise of all kinds. Before that, marketplaces established on Sundays were popular for selling groceries where people used to come early in the morning, shop for the entire day, enjoy eatables from the food stalls, and return home with the week's stuff. The streets of Rome are an opportunity for breathing in the traditional atmosphere of the city which carries a history of culture and historical customs. On these streets, open-air markets are the traditions of the city and many markets are popular amongst the tourists. Campo de' Fiori is the famous market but there are many more to be explored especially if you are staying longer in the city.View Larger Map
Via Sannio
Via Sannio is one of such open-air markets, which is located in a very lively commercial area under the Aurelian walls. Primarily, clothes are sold in this market but you can also find shoes, umbrellas, sunglasses, home accessories, and watches. This market distinguishes itself from many other open-air markets since it is open all the week (except Sunday) through the timings differ. On weekdays, you can enjoy shopping from 8 am to 2 pm, and on Saturday it is open from 8 am to 5 pm in the evening. The facility of the market that it only sells clothing gives it an advantage over other open-air markets which sell all kinds of stuff.
There are many buses which take you to Via Sannio, 118, 87, 81, 16, 15 and 13.
The center of the market is covered with portable shade with stands at the corners. The appearance of the market is similar to the famous Porta Portese market but is smaller and has less variety than Porta Portese. However, if you are not fond of the much-crowded place and yet want to experience an open-air market of Rome, then Via Sannio is the place you should visit, it gives you a good experience to enjoy. For food lovers, there are also many stalls of food where you can enjoy local Italian delicacies and fresh food. While sitting at a corner of the market, you can enjoy great food and at the same time watch the crowd passing by and believe me it is a great experience to sit like this and watch people.
There are few tips which I would like to share with you which will make your shopping experience more enjoyable and secure:
You should always wear a light and comfortable dress while going shopping in these open markets. This will not only keep you comfortable while walking in long aisles of open-air stalls but also the vendors try to state prices high if they detect you as a foreign tourist. It is also important to wear comfortable shoes since you will be required to do a lot of walking.
Moreover, keep your money in a safe pocket with a zip since there are many pickpockets wandering in these open-air markets.
Keep in mind that vendors in these markets not only accept cash but also barter trade is still prevalent there. So don't forget to carry stuff with you which you don't need anymore, this tip is useful for tourists who have rented an apartment in the city and are staying for longer.
Get to the market early in the morning; in this way, you will not only avoid the humidity of a hot day but will also find plenty of good stuff to buy first. Also, in smaller crowds, the threat of pickpockets is less.
Seek guidance from a local guide who can not only guide you to good places to visit but also to the behaviors of vendors and hawkers.
Don't forget to take an umbrella along with you!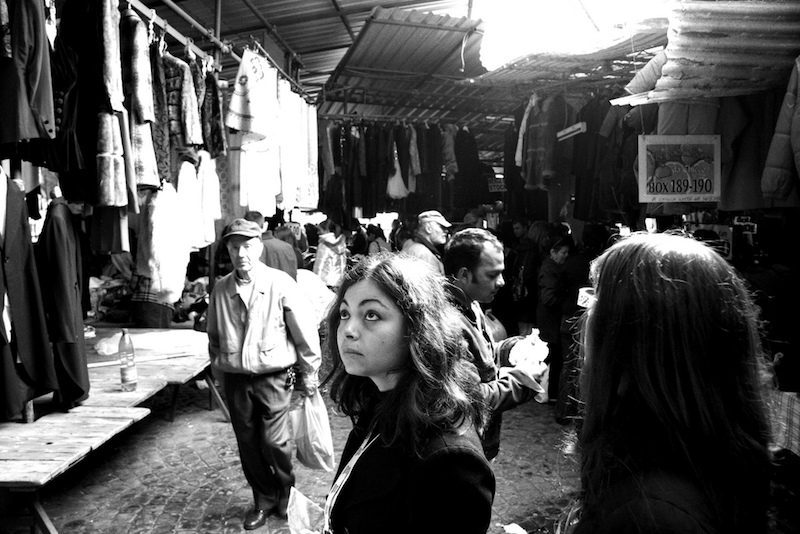 So with these tips, you can make your trip to Via Sannio an enjoyable and exciting one. Via Sannio is a must-visit for tourists to feel the true culture of Rome, it is not just a place for cheap shopping. Next time when you visit Rome, don't forget to visit Via Sannio and also don't forget to carry your camera around your neck to capture the ever-exciting moments of the visit. Have an exciting shopping!