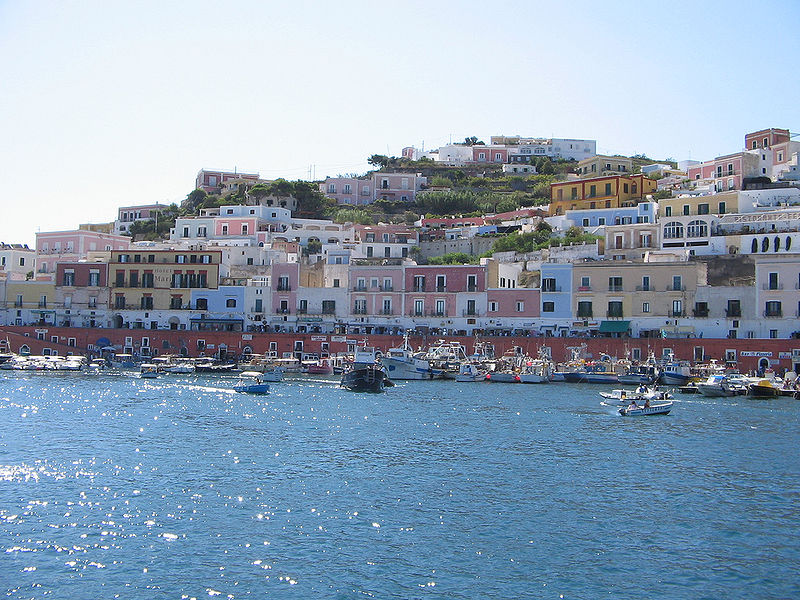 Ponza is one of the largest islands located in the Tyrrhenian sea, 33 km off the Southern coast of Cape Circeo. This archipelago in the Latina province has an area of 7.5 sq. km, with around 3500 inhabitants residing on its largest island, Ponza. Because of the large number of tourists visiting the area every year, the population rises notably during the summer holiday season. Discover what you can do on Ponza Island!
The island was inhabited since the Neolithic era, but got its name during the Roman period, from the infamous governor of Judea, Pontius Pilate. It lies along the West coast of Italy, almost exactly halfway between Rome and Naples, with connectivity to the mainland guaranteed by boat and ferry services. During the summer season, Ponza is crowded with visitors, who come here to enjoy sunny vacations by the sea. Ponza is known for its pristine beaches, scenic beauty, and its amazing Blue Grottos. Archeological sites dating back to the times of the Egyptians, the Phoenicians, and the Canaanites populate this beautiful island.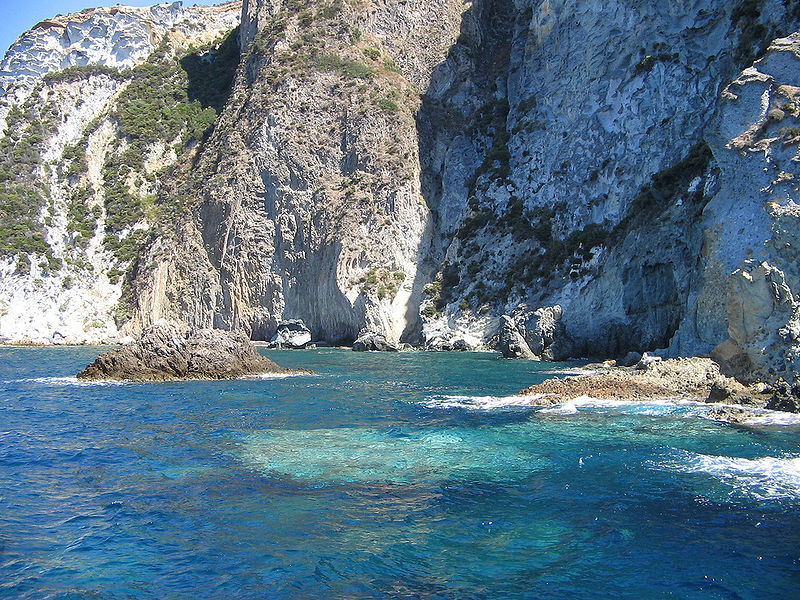 Places to See Around Ponza Island
Although, as we said, there are some interesting archaeological sites to visit, Ponza's main charm and appeal lie in its natural beauty and lovely landscape. You can take boat trips and explore the natural reserve of Zannone, or visit the Grotte di Pilato, which comprises three caves used by the Romans to dig fishpools and catch their supper. There are plenty of mule tracks, ancient ruins, and shipwrecks to discover all along the Pontian coast. The old Roman port along Santa Maria is another interesting site you must make sure to visit.
Giardino Botanico Ponziano
This is a private botanical garden located across the Villa Madonna on the Collina Belvedere. It was founded during the 1980s and it offers a wide array of plant species to see. You can also visit the Cave of Ulysses of the Blood, which lies close to the botanical garden, along with another cave of Homeric resonance, that of Circe, the Sorceress.
Porto di Ponza
The main center of the island is the Porto di Ponza, which was built along a natural harbor. This traditionally horseshoe-shaped port is home to local fishing communities, which have been inhabiting Ponza for centuries. It is indeed a most lovely spot, visited every year by many tourists eager to catch a glimpse of its beauty. The old port area is characterized by narrow, winding alleys and small charming squares dotted with cafes, restaurants, and shops, to enjoy a bit of shopping and some well-deserved rest afterward.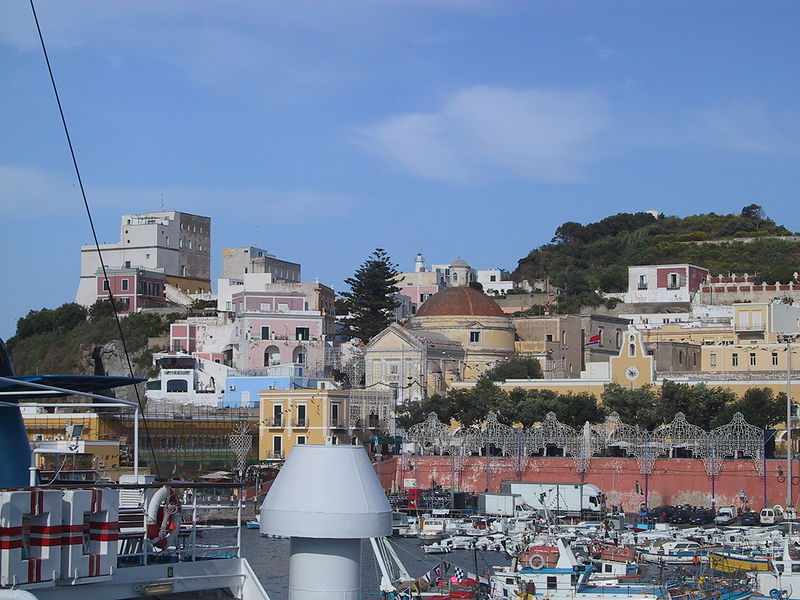 Le Forna
Le Forna is one of the main settlements on the Island, characterized by a peaceful and calm atmosphere. Located slightly off the coast, it is the perfect place to enjoy some countryside charm on Ponza. From the marine area of the town, you can rent a boat or take advantage of ferry services to navigate around and discover some of the more hidden inlets of the region. It is also a perfect spot for scuba diving, thanks to the crystalline purity of its waters.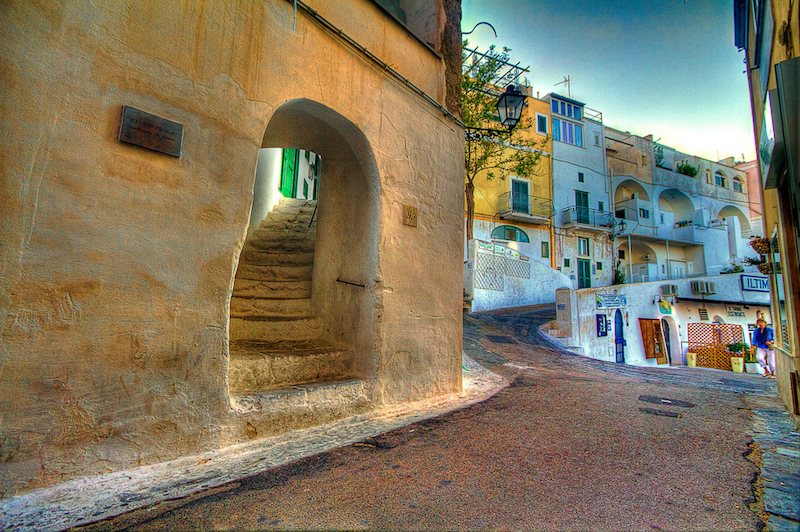 Chiaia di Luna
Chiaia di Luna is one of the most popular beaches of Ponza, characterized by a crescent of sand under a towering rocky cliff. As you reach the end of the island, towards Le Forna, you can come across beautiful natural pools, suitable for enjoying a nice bath under the warm sunshine.
Getting to Ponza
To reach Ponza, you can either take a hydrofoil from Naples or Anzio or opt for one of the many ferry services from Anzio, Formia, and Terracina.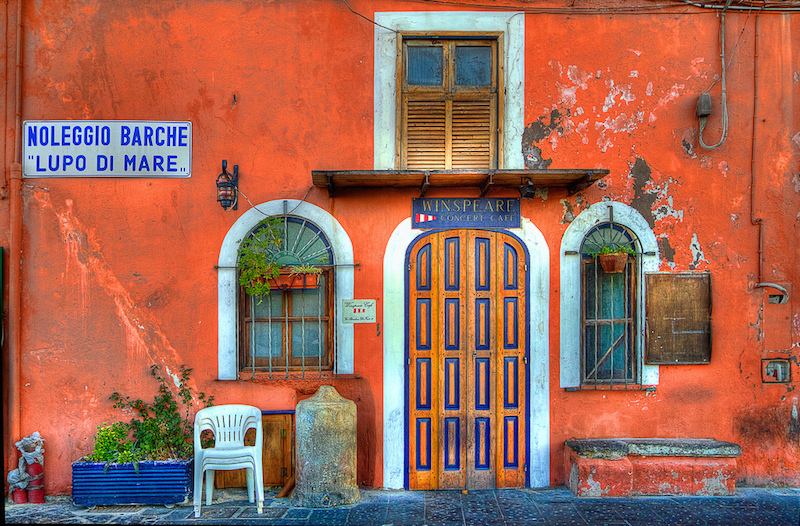 Accommodation on Ponza Island
Generally, Ponza has a lot of tourists and visitors, who come here to spend their holidays. It is a largely less expensive option when compared to the neighboring Capri Island, although many of the rich and the famous of Italy come here to enjoy some moments of privacy and bliss.
If you are on a budget, however, the best options are to be found in the Le Forna area.
If you want to enjoy a comfortable stay, near all amenities, then it is recommended to choose one of Ponza's many lovely hotels, especially if you are on a short visit. Usually, you will find the prices to be quite high during July-August and at the time of Easter, a lot of people come on a holiday in this season. There are also plenty of Bed and Breakfast in some of the best locations, all offering beautiful views overlooking the harbor. You can come across plenty of 3 and 4-star hotels and choose the one which best suits your budget and individual preferences.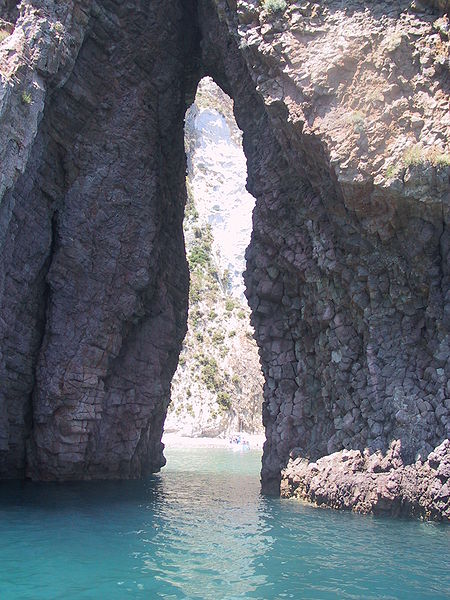 Eating Out on Ponza Island
There are plenty of good restaurants in Ponza, all serving delicious, mouth-watering cuisine. From the simplest Italian recipes to the tasty seafood typical of the area, you're bound to find something to tease your tastebuds. Shrimps and squid are fished and served along with pasta and vegetable dishes. Most of Pontian cuisine is heavily influenced by Roman and Neapolitan traditions, all their dishes freshly prepared using local, flavorsome ingredients. Being on an island, of course, means the best dishes are based on fish: spaghetti Impepati, made with mussels, and special risottos with tuna are only two of the typical dishes of the island.
Visiting Ponza can be a great experience, thanks to its beautiful landscapes and coastline. Its lovely pristine beaches, its harbor, and its characteristic villages and ports, built in typical Mediterranean style, are what attracts most visitors to the island. With loads of accommodation options, ranging from hotels to apartments, to B and B offering a lovely sense of Italian hospitality to their guests, Ponza can be a good choice to consider to spend a great vacation and to enjoy some relaxing moments with your family.