Casperia is a small town located in the Lazio region of Italy in the province of Rieti. Although it is a commune and a town, it can be best described as a village. Casperia is located close to Rome and Rieti. The town has managed to retain its medieval architecture and has a laid-back lifestyle which is rare to see in Italy in recent times. There are old cobblestoned streets and century-old small houses that dot the lanes of the town. Casperia is spread over an area of 25 sq km and has a population of around 1100. Let's discover Casperia, Italy together!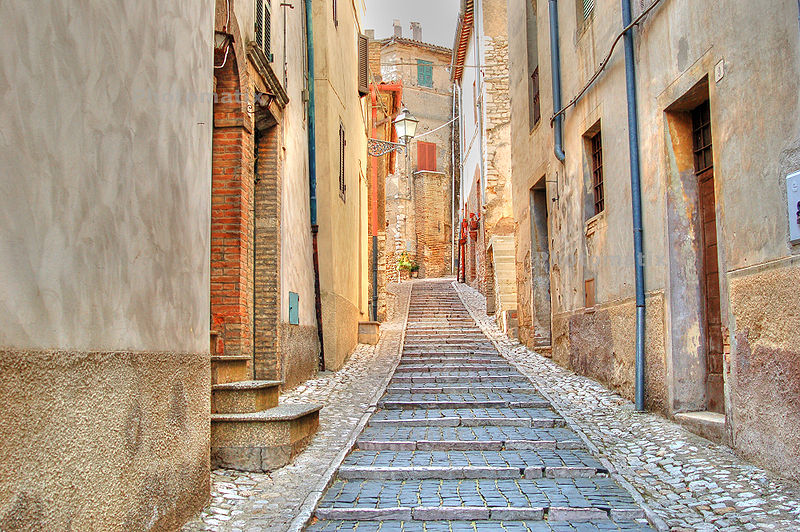 The economy of the town is based mainly on agriculture and the town is known for its excellent quality olive oil. Casperia is a fortified town and is located on top of rocky hills, and is surrounded by mountains and valleys. Most people visit Casperia as a day excursion to enjoy its natural beauty and its laid-back lifestyle.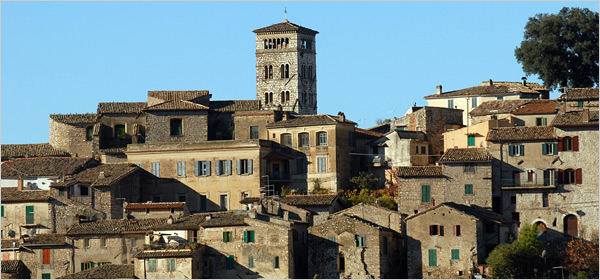 Attractions in Casperia, Italy
The Ancient Walls
Casperia is a walled town, and the best attraction in town is its ancient walls. The walls were built in Casperia around a thousand years back and most of them are still intact. The walls were originally built for defense purposes and except for some minor restoration work, much of the façade of the walls are still original. The town developed inside these ancient walls and these remain a part of its ancient heritage.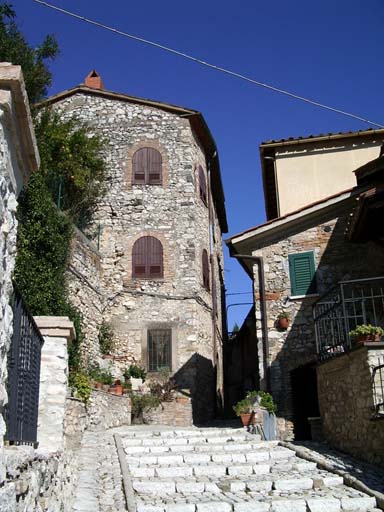 Church of San Giovanni
The church of San Giovanni is the most noteworthy church in Casperia. The church is believed to have been built in Casperia in the middle ages. The size of the church is not very large but it has beautiful Romanesque architecture. The large bell tower of the church stands out in the historic center of the town and the interior of the church has been kept plain and simple.
Festa Del Medioevo in Casperia, Italy
Casperia is home to many local festivals that revolve around its medieval heritage and its traditional food. The Festa del Medioevo is held every year in august and during the festival the locals dress in medieval costumes, there are medieval storytelling sessions, and many other festivities.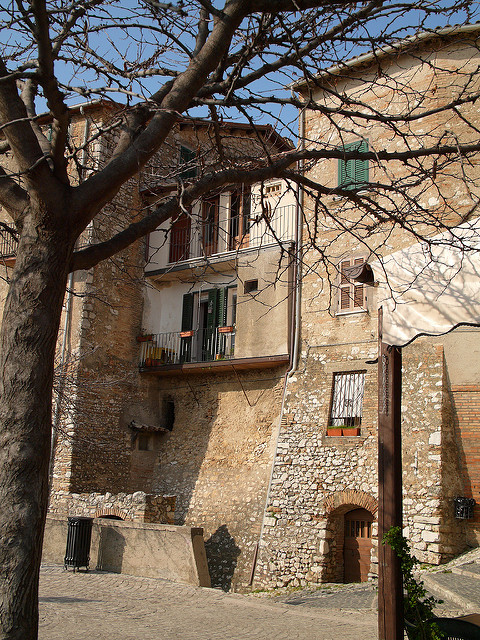 Sagra Dei Frittello
Sagra Dei Frittello is a fried cauliflower festival that is held in Casperia every year in March. Visitors who attend the festival will get an opportunity to taste various varieties of local dishes, the main dish being fried cauliflower.
Getting to Casperia, Italy
There are only a few ways visitors can reach Casperia. The town is located very close to Rieti and is an hour away from Rome. Visitors can take a train to Poggia Morteto and then take a bus to Casperia. There are a few buses that reach the town directly from Rieti and other smaller towns in the province. The state buses are quite regular and the tickets are not very expensive. Those who have their own cars can just as easily drive down since that is the easiest way. The surrounding areas of the town are very picturesque and the road leading up to Casperia is very enjoyable for driving.
Moving Around Casperia
Casperia is a very small town so no mode of transportation would be needed for moving around. Most people here walk around the town since the streets are traffic-free. The lanes and the streets are very narrow and cobblestoned so it is enjoyable to stroll the pretty streets in the afternoon. Also, there are not many places to visit in Casperia. Most visitors come to the town only to enjoy its natural beauty so it's best to walk around the town.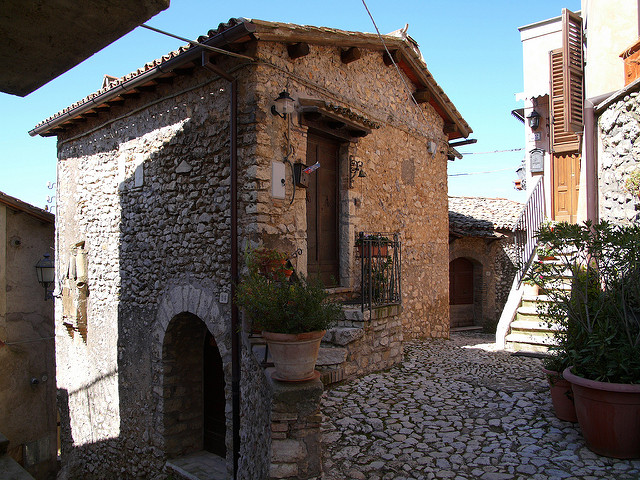 Stay and Accommodation
Casperia does not have many hotels or Bed & Breakfasts mainly because it is not a tourist destination. Most visitors who come to Casperia come here for a day excursion from Rome or Rieti. There are several hotels in Rieti so most visitors prefer to stay there rather than spending the night in Casperia. There are a few old villas and country homes where families offer rooms to visitors for staying the night. But if you decide to stay in Casperia and experience the laid-back lifestyle, you won't be disappointed. Bed and Breakfast La Torretta and B&B Colle Perrini are among the best-known places to stay in Casperia, and they offer a warm and picturesque atmosphere.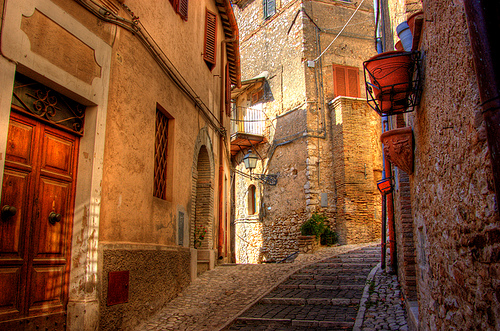 Eating in Casperia
Casperia has several different options for eating out. The cuisine here is rustic and simple and the food served in the restaurants and eateries is quite good. Some of the dishes typical to Casperia are the Stringozzi pasta, fregniacce which is a fried pancake with spicy sauce, coniglio alla cacciatore which is a rabbit in red wine, and porcini mushrooms with Fallone which is a pizza bread stuffed with vegetables. Some of the best places to try in Casperia for dining are Osteria Vigna and il Terebinto. Those who like olive oil have many different opportunities in Casperia. The town is known for its many olive groves which produce a variety of olive oils. There are a few farm owners who take tourists on tour to the grooves and offer olive oil and wine tasting sessions. The Johnny Madge olive oil tour is one such tour that takes visitors to the grooves and provides tasting of different types of olive oils along with traditional dishes like sausages, cabbage and ham rolls, roasted eggplants, and a variety of local cheeses, pasta with local vegetables and traditional desserts.
Shopping in Casperia
Casperia is not a tourist-oriented destination so there are only a few places to shop. Most markets and shops in town are the ones where the locals do their shopping. Casperia is an agricultural town and it is known for its olive oil. The best things to purchase in Casperia are a variety of olive oils which are made in the farms located close to the town. There are several farms located close to town that will allow visitors to taste olive oil before purchasing them. Visitors can also purchase wine and cheese in Casperia.