The Hit List of World Chefs
Le Chef magazine is one of the most prestigious publications in the culinary field because its target audience is not us, common food lovers and part-time family chefs, but professionals. It is also a French publication, which makes it all the more respectable: we know the French are pretty good at food, just as we Italians are… Let's the most famous Italian chef list now!
Italian Chef list
Cooking is one of the things what Italy is famous for. Each year, Le Chef asks a carefully selected group of collaborators – all top-notch professionals, all Michelin starred: 512 of them – to list their favorite 5 chefs in the world. Of course, selection is well regulated and has to follow precise rules: first of all, only chefs with at least two Michelin stars can be voted. In the end, our transalpine cousins know well that a Michelin star is the synonym of professionality, creativity, and high technique, and also that restricting the selection pool to chefs with two or more means to make a selection in itself already.
Second: to be voted, a chef has to have at least once tried one of his/her rivals' food: learning from others? Humbling process? Who knows, but it is by keeping these two rules in mind Le Chef's, ahem… chefs choose their fabulous 5. From them, the list of the Best 100 Chefs in the World is compiled.
Which Italian chef is between the Best 100 Chefs in the World?
Of course, France reign sovereign, with 6 French chefs in the first 10 positions (and two Americans!). Even a quick look at the rest of the list shows French dominance is very much ubiquitous. I am not enough of a professional in the field to be able to tell you whether this is the result of an actual superiority of French modern cuisine, or if the fact the magazine behind the whole project is French counted something, so let us leave it at that.
Among the best 100 chefs in the world, 9 are from Italy: none, unfortunately in the top 10, but all of them in more than respectable positions. The first Italian is Massimo Bottura, holding 29th place, followed by other 4 names within the first 50 and four more in the second half of the list.
I am honest with you when I say I am not familiar with most of the ten Italians in this list, whereas I am, for instance, with a bunch of the French, especially with Alain Ducasse, whose main restaurant is in Monte Carlo, not far from where I live. Mind, the fact I do not know them does not mean they are not amazingly talented chefs. If anything, it shows I should familiarize myself better with whom is keeping the name of Italian cuisine high in the world; at the same time, I think I may represent a good chunk of the Italian population here… Do we Italians know who our best chefs are by name? Most likely, we do not. The chefs we know by name are not those of our favorite restaurants, but rather those entering our homes daily through tv screens or blogs: yes, we are a country enslaved by media, just as any other.
This is a list of the best (and best known) chefs in the country: some of them are, indeed, part of Le Chef'sselection, but the majority of them are not. Some of them are established professionals, others transformed their love of cooking and good food into a profession, but refrain from considering themselves, chefs. All of them are today part of Italy's kitchen-related vocabulary and, very likely, plenty of us owns at least one cookbook by them. Let us see if you know any of their names.
Italian Chef list: the well known Masters of Italian cuisine
These are, to the Italian public, the crème de la crème of chefs: not only are they well established and universally recognized, but they are also popular. Some of them, we will see, have become particularly famous after having started a career on tv.
GUALTIERO MARCHESI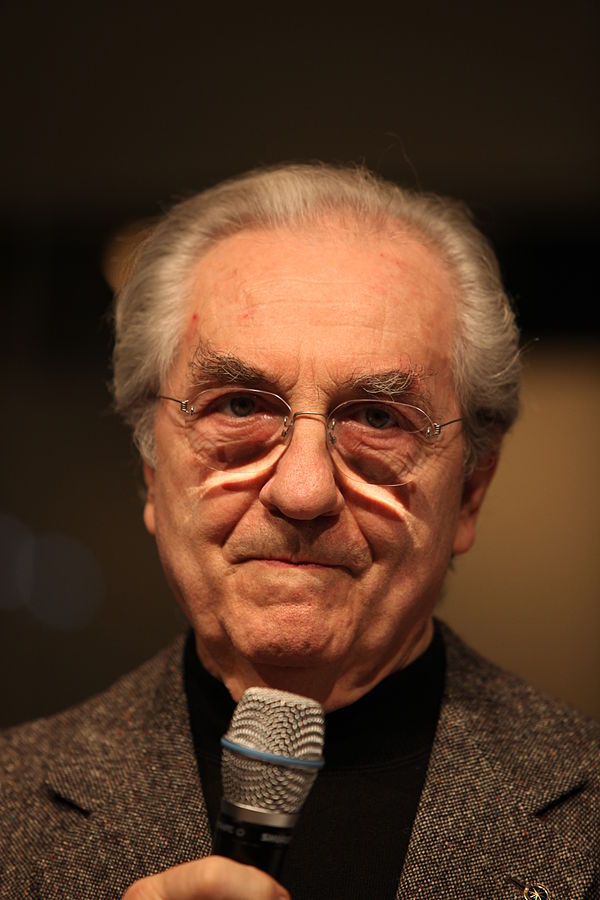 Marchesi is not a chef, he is an institution of Italian cuisine.
The first Italian chef to be awarded 3 Michelin stars, is by many considered the father of modern Italian culinary style. Marchesi was born in a family of restaurateurs and formed himself professionally both in schools all over the world and at home, in his family restaurant. His cooking philosophy is simple: feet well rooted in tradition, with an eye to innovation. Dishes do not need to be radically changed, Marchesi said, but vivified with changes that do not modify their essence and their heritage. He has also been a pioneer in the concept of modern culinary aesthetics, bringing back the idea that a dish needs not only to be good but also to look so. Famous has been his reintroduction in the kitchen of a sense of theatricality (given, for instance, by presenting meat dishes in their entirety to be cut in front of the customer) typical of ancient times. You can taste his creations in his Milanese restaurant, Il Marchesino.
Get to know his style: Il grande ricettario DeAgostini (In Italian).
DAVIDE OLDANI
Pupil of both Gualtiero Marchesi and Alain Ducasse, Oldani has grown his bones at the Fauchon Hermé in Paris and has been running solo since 2003, his main restaurant being the Trattoria d' "O", near Milan. In recent years, Oldani has become a household name as the host of the popular culinary show The Italian Chef: he is not the only one in our article to have achieved such his popularity status through a tv show, as we will soon see.
His culinary style? traditional and popular, as in food of the "common people". Oldani favors takes on traditional Italian cuisine and "cucina povera", prepared following the rhythm and patterns of nature, that is, using seasonal produce, only and exclusively.
Get to know his style: La Grande Cucina nella Cucina di Casa Tua, Mondadori (In Italian).
MASSIMO BOTTURA
Bottura is the first of the Italians in Le Chef magazine's Top 100 and he certainly is one of our better-known restaurateurs in the world. He, as many others mentioned in this article, trained with Ducasse at his Louis XV in Monte Carlo, but also formed himself professionally in New York and in Spain. His idea of a perfect dish is "tradition, but observed from a distance": take a traditional dish, and create a new take on it, using modern techniques and adding new ingredients. His pièces de resistance? the "bollito non bollito" (bollito misto which is not boiled, but freeze cooked), the "compressione di pasta e fagioli" (compression of pasta and beans) and the "ricordo di panino alla mortadella" (memory of a mortadella sandwich, that is, a mortadella mousse, flavored with garlic and pistachios). You can try them all at Bottura's Osteria Francescana, in Modena.
Get to know his style: Never Trust a Skinny Italian Chef, Phaidon (In English).
Italian Chef list – those famous on screen
Famous as chefs, but even more famous for being tv stars. Here are some of Italy's best known tv screen kitchen men.
CARLO CRACCO
Cracco is, to Italians, the face (and voice) of Masterchef: he is one of the judges of the popular tv contest, and his rants and shouting matches – very reminiscent of those of another über famous tv chef, Gordon Ramsay – are epic. With Ramsay, he also shares a special place in the heart of many women, as he is widely considered one of the most attractive men in the business. Be not fooled, however: Carlo Cracco is, first and foremost, a culinary genius. He trained with Marchesi, Ducasse, and Carton and he is today among the 50 best restaurateurs in the world. Symbol of how creativity in the kitchen can meet tradition, Cracco's work often brings novelty to old classics of northern Italian cuisine. You can try his take on Italy's food in Milan, in his eponymous restaurant.
Get to know his style: Sapori in Movimento (Italian).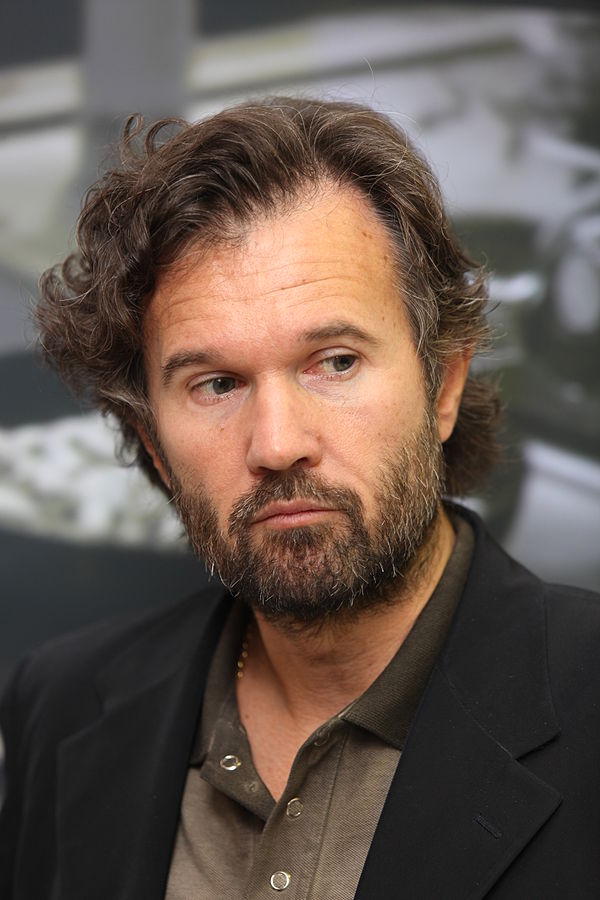 ANTONINO CANNAVACCIUOLO
Michelin starred Italian chef and young (he is only 40), Cannavacciuolo has formed principally in France and with Gualtiero Marchesi, when the master was head chef at the Grand Hotel Quisisana, in Capri. Today, he owns and runs the Villa Crespi restaurant, on the Lago d'Orta, which became part of the Relais & Châteaux circuit in 2012.
But Cannavacciuolo is mostly known to Italians as the national alter ego of Gordon Ramsay, in Italy's own Kitchen Nightmares (we call it "Cucine da Incubo" here), which he has been hosting since 2013. He is also been signed recently as the fourth judge of Masterchef Italia, along with Carlo Cracco, Bruno Barbieri, and Joe Bastianich.
Get to know his style: In Cucina Comando Io, Mondadori. (Kindle in Italian).
SIMONE RUGIATI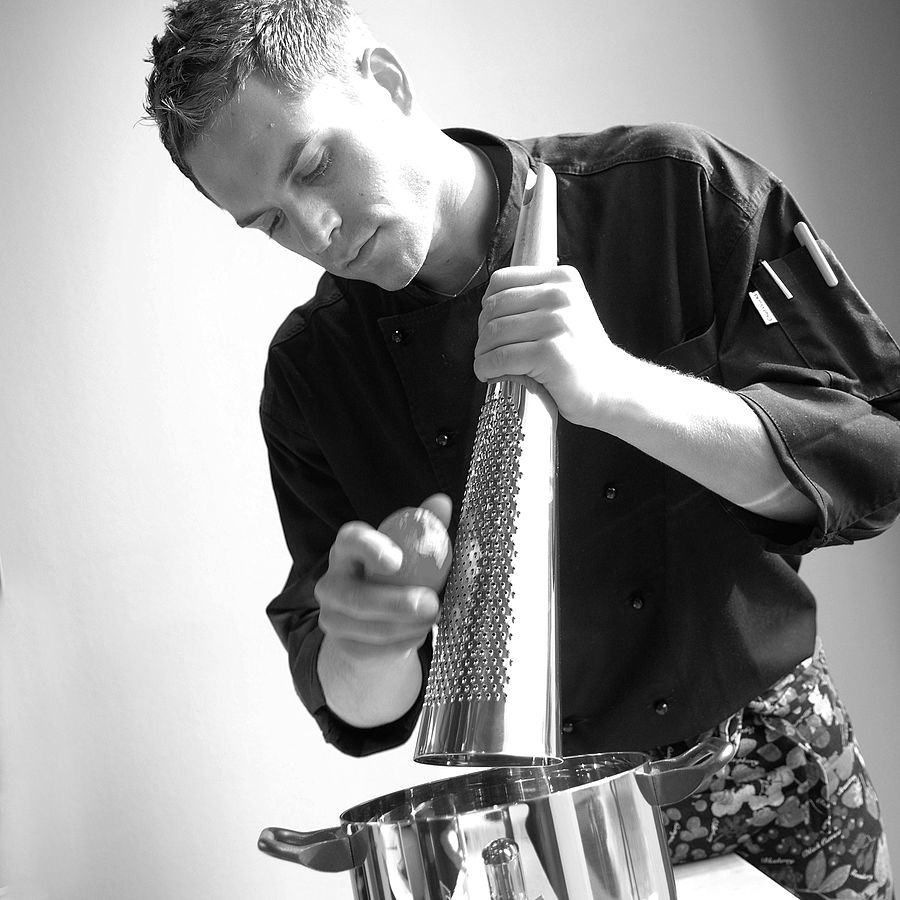 Simone Rugiati is dreamy: there, I said it. Now I can go on writing about him.
Born in 1981, the Italian chef Rugiati is the product of today's mediatic culture and had a slightly different career from the chefs we have presented so far. He graduated from culinary school (as most of them), and had pretty extensive training both in Italy and abroad. However, he begins his climb to success as a chef for important Italian culinary publications, such as La mia Cucina, and especially Buon Appetito and Mangiar Sano, of which he eventually becomes director. Very active as a cooking book producer, he reaches popularity between 2002 and 2009, when he becomes a stable fixture at La Prova del Cuoco, a popular cooking show, the Italian version of the British Ready, Steady, Cook.
From there on, Rugiati's career is an immense mediatic success: from shows on Italy's own food-dedicated channel, Il Gambero Rosso, to his own hour-long show, Cuochi e Fiamme, on La7. In 2010, he participated in the Italian version of I'm a Celebrity, Get me out of here! (L'Isola dei Famosi); in 2012, he took part in another reality show, Pechino Express, along with his at-the-time girlfriend, a catwalk model.
Get to know his style: Casa Rugiati, Rizzoli (In Italian, but some of his early collaborations are available in English, too).
Bloggers and TV personalities – Online world of Italian chef' list
There is more than chefs to the Italian culinary panorama, especially today when tv shows and blogs contribute so much to the evolution and diffusion of recipes and cooking styles. Sonia Peronaci, the founder of Giallo Zafferano, the most important food website and blog in the country, and Benedetta Parodi, a girl-next-door who adores cooking, are the protagonists of this last section.
SONIA PERONACI
Sonia Peronaci may not be a formally trained chef, but she certainly entered the Olympus of the food gods when she founded, with her husband, the largest and best-known cooking website and blog in Italy: Giallo Zafferano. Daughter of a chef, she grew up cooking, but never became a trained chef. She worked in pubs, holiday villages and she even became an accountant before deciding to follow her heart and betting on an audacious project: a full website dedicated to cooking created by her, but also by the community revolving around her blog. Bam! Giallo Zafferano was born. Her project became famous especially through social networks and thanks to her youtube channel of video recipes, often published also in Spanish and English.
Today, Peronaci is not only an internet sensation but an established author (of cookbooks) and has been a testimonial for well-known food brands.
Get to know her style: Le Mie Migliori Ricette, Mondadori. (In Italian).
BENEDETTA PARODI
Benedetta Parodi's career in the culinary world started almost by chance. A journalist by profession, she had been a well-known newsreader for one of Italy's main channels for years, before becoming the face of a daily culinary strip within the same newscast, called Cotto e Mangiato (cooked and eaten). Parodi's friendliness, along with her candid admission of not being a professional and her verve, makes her popular and soon her Cotto e Mangiato gets a one-hour slot on Saturdays, along with the usual daily couple-of-minutes strip. In 2011, Parodi creates a new culinary show, I Menù di Benedetta, which airs on two different Italian tv channels, until 2013. In the same year, she hosts Bake Off Italia, the Italian version of The American Baking Competition. She is today associated with Discovery Real Time Italia, where, besides Bake Off Italia, she also hosts her own cooking show, Molto Bene.
Get to know her style: I Menù di Benedetta, Rizzoli (In Italian).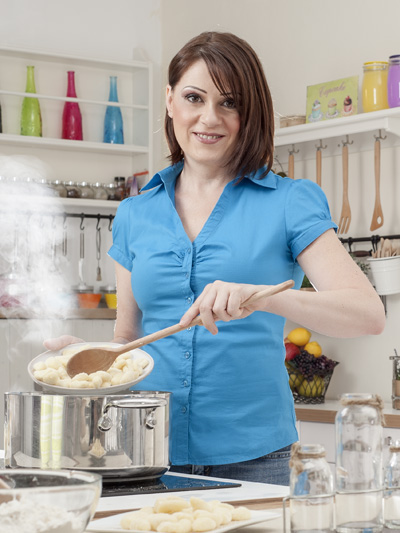 So this is our list of Italian chef who we feel that are important to know about. Italian culinary world presents its fame in the details and simplicity. These Italian chefs are some of the greatest masters of the Italian cuisine!
Make sure to check out our list of the best blogs about Italy.