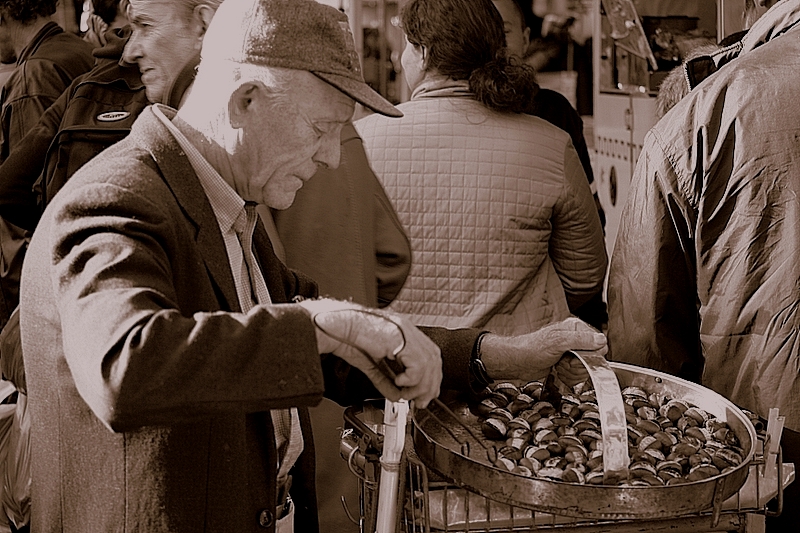 Flea markets, thrift shops, farmers' markets—they have them in every city. You may have already discovered the rush of finding a diamond in the rough, of bargaining for a hidden gem, yet if you haven't visited the Porta Portese market in Rome, you haven't seen it all. Rome's open air market is open from 7am until 2pm on Sundays and is a place where you can buy countless items at great prices. The bustling market is filled to the brim with purses, bags, old TVs, furniture, books, fruits, vegetables, clothing and antiques. If visiting Rome think about making a visit to Porta Portese, if not to shop then to sit at one of the eateries to watch the action of the market unfold around you.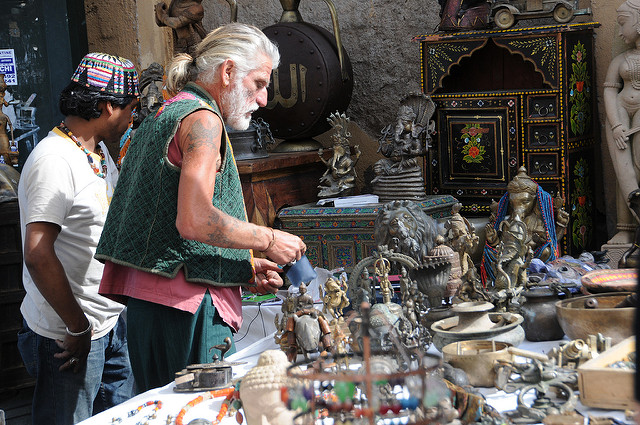 History of Rome's Open Air Markets
The first open air markets in the Eternal City can be traced back to the Emperor Augustus in the 3rd century BC. During the Golden Age of Augustus, Rome's economy was flourishing and its Marcellum market, located in the north of the city, was wildly popular. In later years, spurred by Rome's successes, an indoor market in the form of a plaza was built by the military hero Agrippa, Augustus' best friend and right hand. (Agrippa is also the man responsible for Rome's first legendary Pantheon). Agrippa's plaza hosted vendors selling merchandise and offices for businesses, and would inspire later concepts for bigger and more spacious areas to hold such commercial activities, like the Campo de'Fiori in the heart of the city.
Over the centuries, as Rome's residential areas developed so did its commercial sectors. In the 17th and 18th centuries the Italian government allotted specific areas for markets and commercial activity. Since then many indoor plazas and stores have been developed, but the open air market remains a tradition not only in Rome, but throughout Italy.
Porta Portese in Hip Trastevere
One of the largest open air markets in Europe, Porta Portese is estimated to have around 4,000 stalls that sell everything from religious iconography to books and fresh produce. Located near the end of Viale Trastevere, you can take Bus 75 from Rome (Circo Massimo, Colosseo or Termini) to Porta Portese and then take a short walk to Via Portuense or catch Train 8 to Trastevere. You can't miss the market, which is located on both sides of the street and occupies several parallel blocks.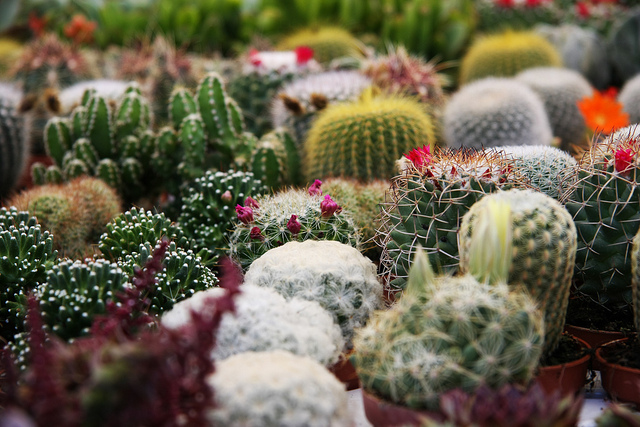 The entrance to the market is a wall, which was originally built by Pope Urban III in the 17th century, to protect the city from invaders and which has since been reconstructed to make it even stronger. By the end of World War II the black market was flourishing throughout Italy, and Porta Portese was a hub of under-the-counter sales, but this is thankfully no longer the case. If you do visit Porta Portese just beware of your wallet and belongings. As with any populous area that attracts tourists and locals alike there is always the threat of theft and pickpockets here. Also, don't leave your bargaining skills at home! The tourist guide Frommer's notes that, "If you've ever been impressed with the bargaining power of the Spaniard, you haven't seen anything until you've bartered with an Italian," so be sure to stand your ground in order to get the best deals!
What to Wear and What to Buy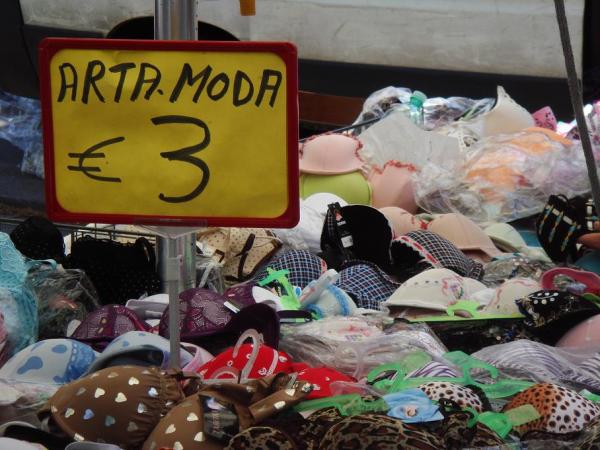 If you want to enjoy the bustling market to the fullest make sure you dress appropriately. That means lightweight clothing and comfortable shoes, especially in the stifling days of summer (when it is best to plan your trip for the morning not the super hot afternoons). Your clothing may also affect your shopping success, as vendors will often quote you a price based on how wealthy you look—so leave the expensive pieces to your days shopping on the Via Conditti. You will also want to take a break when needed, enjoying fresh juices and delicious foods sold at the market.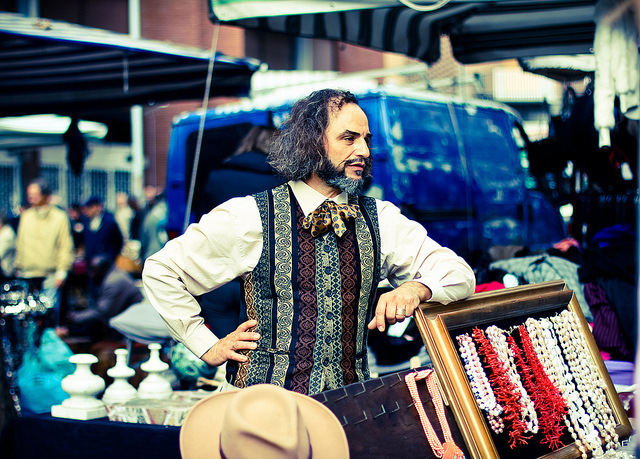 As you walk through the market you will hear vendors shouting at you, trying to attract you to their wares and deals. The vendors speak a variety of languages, but mainly converse in Italian. These vendors sell just about everything, and while a lot of it is second hand there are also some rumors that many items may be stolen. Be sure to inspect the quality of each piece you purchase, because while some may be well-made antiques a lot of the other items are new and produced in low-quality factories. Vintage clothing can be found for low prices and for under 10 Euros. You can also find unique, eclectic items like old coffee makers for under 5 Euros. You will also want to check out the market's art, antiques and food.
While there are many great items and bargains to be found at Porta Portese, visiting the market isn't just about nabbing the best deals, it's an entire cultural experience. The history of open air markets in Rome is long and storied and walking through the loud rows of stalls at the Porta Portese today you can almost imagine what Rome must have been like two thousand years ago when the ancients were doing the same thing.
See also Market at Via Sannio in Rome