Tours of Rome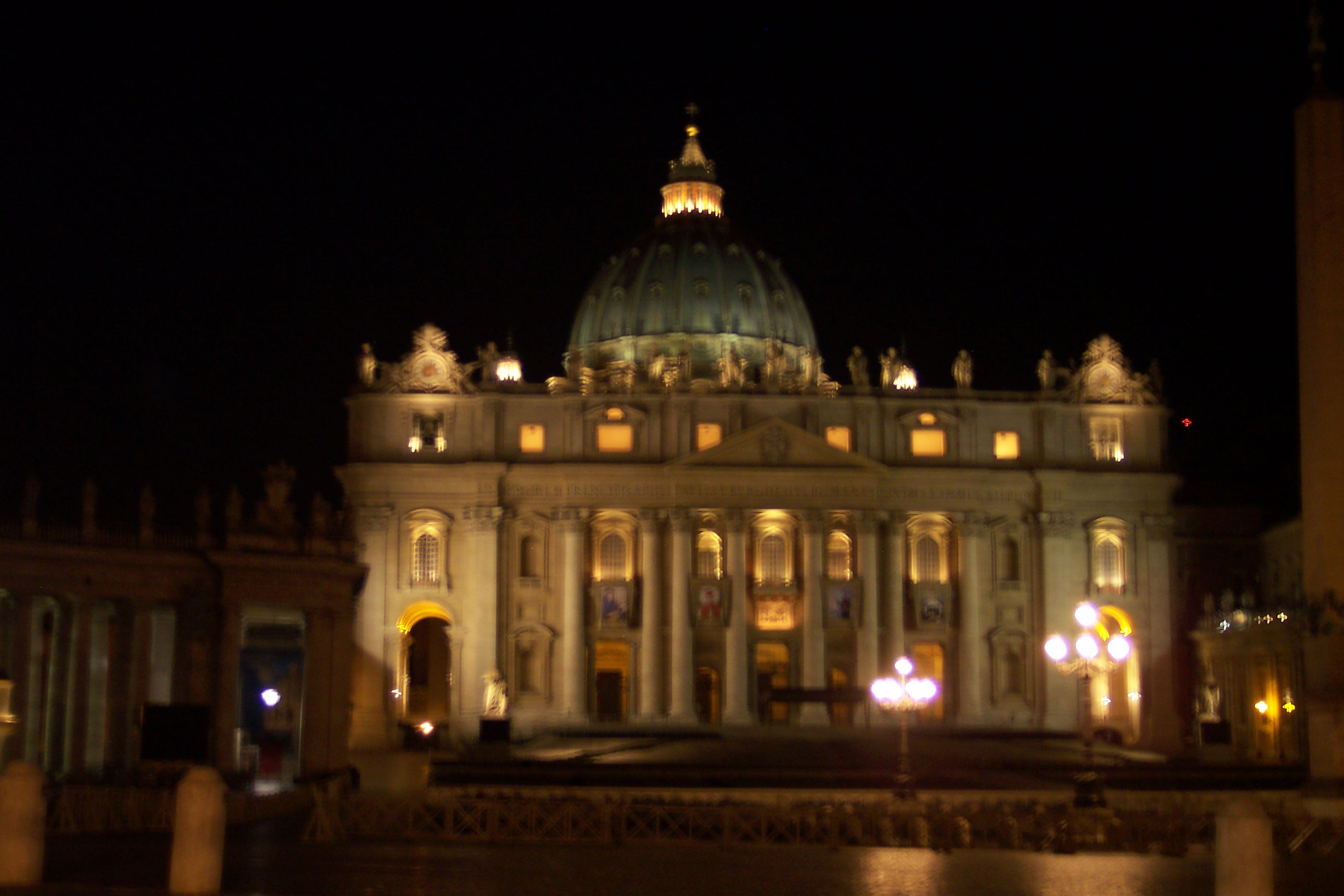 Rome was magnificent, overwhelming and our launching pad upon arriving in Italy. We just arrived on a direct flight from a New York City airport after our fabulous wedding. My wife and I had always dreamt of visiting the "old country," as our grandparents put it. We were both raised in Italian-American homes and only had a distant glimpse of our heritage. Let's see some ideas for your Rome itineraries.
After overcoming jetlag, the first thing we attempted to do was to figure out where to go first. There is so much to do in Rome, so much that it was a bit overwhelming. Like most people, we had a limited stay of a few days, so we attempted to only see the things we've always heard of and would regret if we didn't make the effort to see them. How many times in my life will I be in Rome? This had to be worth it.
Here are the must-see's while visiting Rome. I'll give you a brief history of the sight and our experience. Now, we were there in the winter and it was bitter cold, so I'm sure we would have taken in much more if it were spring or summer, but none the less, here's our take on Rome.
ROME ITINERARY DAY 1
The Colosseum, the Roman Forum and the Campidoglio
The Coliseum. The first stop to make would be the Coliseum. Yes, it's obvious but it is well worth the trip. Not only is it fascinating, but it's considered one of the New Seven Wonders of the World. The Coliseum was built between 70 and 80 AD and was used for gladiator games and public entertainment. Its architecture and stature are a symbol of the all powerful Roman Empire during its inception. The Coliseum could hold up to 70 thousand attendants and admission was free for all Roman citizens. Most of the structural damage done to the amphitheater is due to various earthquakes throughout the centuries.
How amazing it was to stand there and imagine the dirt roads, the Roman Soldiers, the chariots rushing by. How glorious it would have been to see this building in its highest state. Seeing the Coliseum would be incomplete without taking a moment to ponder and think of all the years, all of the history behind this incredible artifact.
You can purchase tickets for tours of the inside of the Coliseum for about 4-5 Euro; you can even buy them online in advance so you don't have to wait in long lines. These places are accessible in Rome for people with disabilities too.
ROME ITINERARY DAY 2
Vatican city and Castel Sant'Angelo
Vatican City. Vatican City is the smallest country in the world. It's actually considered a country, with the Pope as its leader. Vatican City is unreal. It feels a bit other-worldly, like you stepped out of this reality and entered a movie somewhere far, far away. Vatican City is the centerpiece of the Catholic religion. It's believed that this is where St. Peter was buried, under St. Peter's Basilica, the main church in the city. This is also where the Pope lives and makes very important speeches from.
One of the greatest sites while visiting this enriching city is the Sistine Chapel, where Michelango's world famous ceiling painting are still preserved for all to experience. After viewing all the greatness of this wonder, take a quiet stroll through the Vatican Gardens. It is a wonderful place for meditation and silent reflection. The gardens are peaceful and possess a warm and welcoming spirit.
The only thing we wished we would have done is stay longer in Vatican City and see more. You could easily spend two to three days in this location, to absorb the richness of this place. I would encourage anyone visiting the Vatican to plan to take your time and prepare for long lines. This is a very popular location for Catholics and others alike. You also have to try out the local food in the Vatican – my wife and I had the best gnocchi we've ever had sitting right outside the St. Peter's Basilica. Take a camera too so you can capture the moment because looking back it's still hard to imagine we were really there.
ROME ITINERARY DAY 3
Piazza Navona – The Pantheon – Campo de' Fiori – Trastevere
Excellent location for experiencing Rome night life as well. You did not see Rome unless you walked at night in these areas.
The Pantheon. The Pantheon is another world renewed icon of Roman history and architecture. The Pantheon was built some time during ancient Rome and was rebuilt in 125BC. Its original purpose was a temple built for all the gods of ancient Rome, yet since the 7th Century it has been used by the Catholic Church as a place of worship. This building has been preserved very well and is the oldest, domed structure in all of Rome. It is still used to this day and can be visited free of charge. It is another metaphysical experience walking in that building.
We took so many pictures of the outside and inside of the Pantheon. The dome structure is just as amazing from the inside than from outside. The positioning of the whole in the top of the dome makes for great eye candy and photos. It's very photogenic and ascetically appealing; something you have to see to understand. It's located in the Piazza della Rotonda, which has wonderful food and pastry shops. I talk a lot about food because it's part of the foundational culture of Italy. We had one too many Italian pastries after visiting the Pantheon, but it was well worth it. I can still taste the cannoli on my tongue!
Piazza Navona. Oh, the piazzas in Rome are excellent. They embody the deep roots of family and community that Italian culture is built on. Early morning is a great time, before the hustle and bustle of the city begins, to spend sipping an espresso and watching the sunlight break through the surrounding buildings. There are so many piazzas in Rome, but Piazza Navona is Rome's most famous. This square is built on Domitian's Stadium, which had a greater surface area than the Coliseum; in the 15th Century it was converted into the square that remains today.
Piazza Navona has three beautiful fountains, each with deep history. This square is located in Rome's historic district, just walking distance from the Pantheon. It is a very busy plaza with a ton of cafes, restaurants and night life. If you are a people watcher, this plaza will keep you busy for a few hours. I would recommend taking time to sit and take in the rich Italian culture of this city. You will see everything here; the moms and children, the business men, the artists and poets – the completion of this intriguing culture.
These are just a few of the highlights that we enjoyed visiting Rome. Rome is called the "eternal city" for a reason. It has a way of capturing the heart and keeping the mind occupied day after day. It's a city full of history, art, culture and fascination. Take your time and digest each sight for all it's worth.