It can be strange to imagine that in a country as touristy as Italy, there are still amazing places that have somehow been stowed away. That's the feeling you get when traveling in Abruzzo. See one of the best road trips from Rome to Abruzzo.
Stretching from the Apennine mountains to the Adriatic sea, in Central/Southern Italy, Abruzzo comes with everything you can ask for. Beautiful hill-top villages, a coastline with cool beaches, medieval towns, national parks, and lakes. And, of course, finger-licking food. That too, barely two hours from Rome.
Road trip from Rome to Abruzzo
And you would definitely not complain about the lack of crowds and the budget-friendly places. That's actually one of the reasons why Abruzzo is popular among expats who want to cut down their cost of living in Italy. From Rome, there are plenty of option for road trips. If you're planning to travel from Rome to Tuscany, or Naples, the Amalfi Coast, or even up to Milan, cars are always the best, but trains and buses are easy and great too. Make sure you check the best hotels, and best luxury hotels in Rome!
There is so much to see and do with one of the best Italian road trips from Rome. It all boils down to how much time you have. However, you would need at least 3 days to see all that this gorgeous region has to offer. If you're planning to spend a few days in Rome before the road trip, make sure to have a proper Rome itinerary as well!
While it is possible to do a trip to Abruzzo on the train, since the mountainous area makes up for a big chunk of the whole region, it can be difficult to explore by public transport. So the best way to explore it would be if you plan a road trip from Rome to Abruzzo.
Make sure to be prepared for your trip and get travel tips to Italy before departure. It's also useful to get some road trip tips too before you head on a road trip. It's always good to have an understanding of the basics, just to get things going smoother. Then, rent a car and start one of the road trips from Rome to Abruzzo!
One of the best road trips from Rome Italy: Rome to Abruzzo
Stop 1: L'Aquila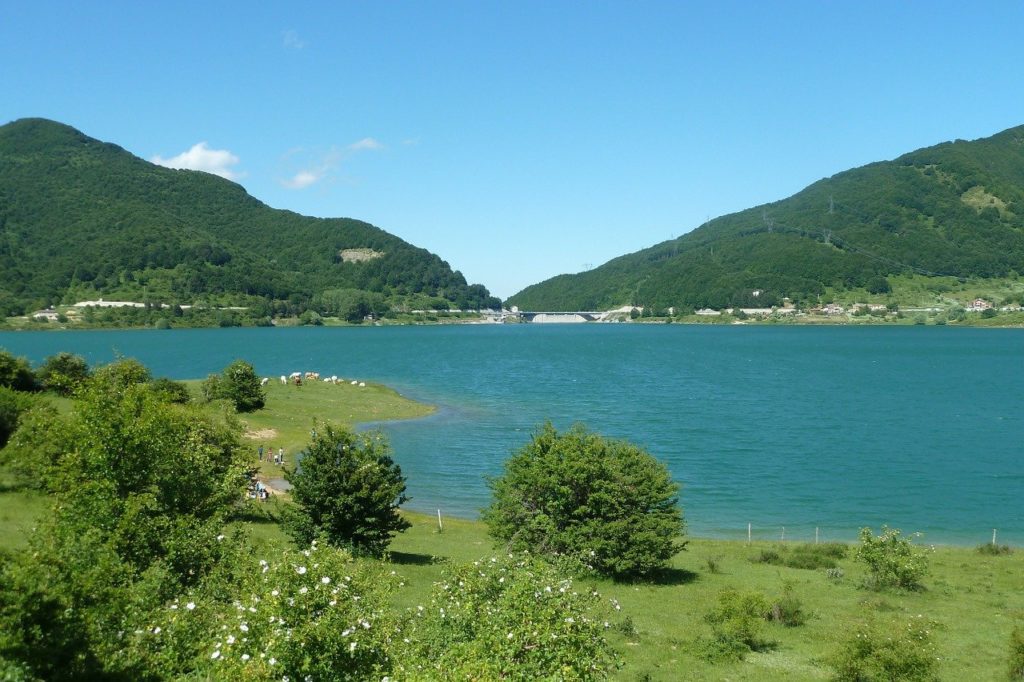 Although the 2009 earthquake caused a lot of damage to L'Aquila, it has gone through a massive post-earthquake restoration. And among them, the Basilica di San Bernardino is an absolute "Must See" in L'Aquila. The whole place is an architectural marvel and very beautiful and inviting.
If art is your thing, definitely stop by the Museo Nacional d'Abruzzo and see its large collection of medieval art and artifacts that predate the Roman empire.
And go for a tour in the historic center for the richness of the city in the past, although a lot of restoration is still underway.
Head to Ristorantino to enjoy some great local cuisine and wine. The panna cotta con frutta di bosco and "girandola" of antipasti are phenomenal. And the prices are totally reasonable.
Quotes about Italy are the inspiration for beautiful places like this… And if you love the outdoors, drive 13 miles to the Parco Nazionale del Gran Sasso e Monti della Laga for some great hikes and some stunning views of its magnificent mountains. Also, a great place to see the sunset.
Spend the night in a friendly bed and breakfast, and drive to your next destination early morning. Let's move on to the second stop of one of the best road trips from Rome, Italy.
Stop 2: Majella National Park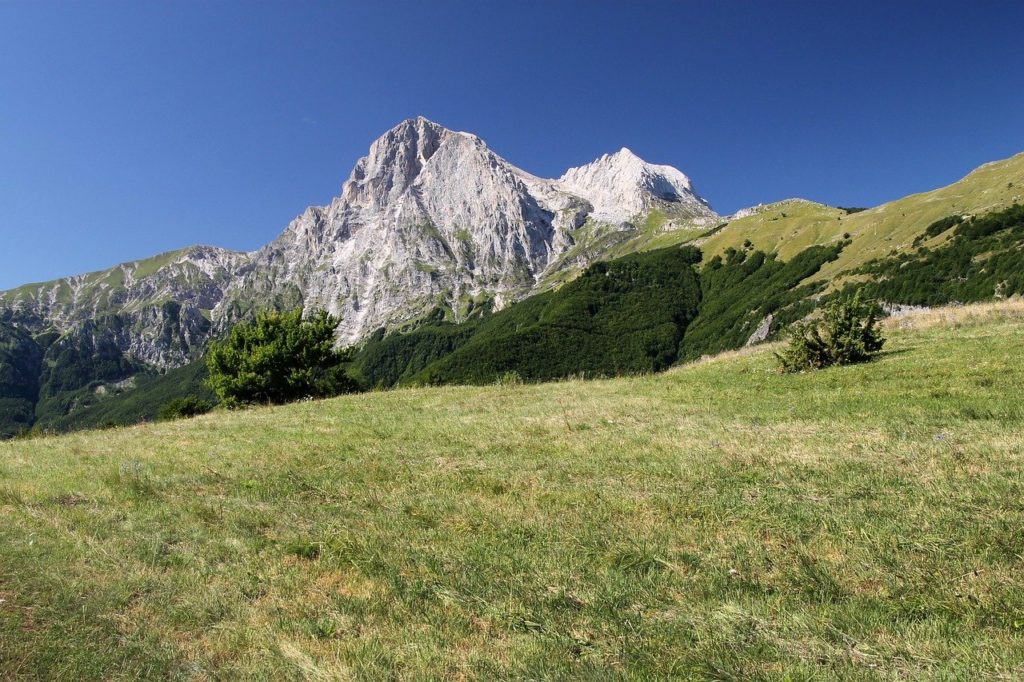 Majella National Park is known for its gorgeous mountains, wildlife, and flora and fauna. There are many hikes that reward you with mind-blowing views. But the classic Majella hike, that takes the Majelletta-Anfiteatro delle Murelle-Monte Focalone route is a must-do, even though it is a little more crowded than the other ones.
And after a long hike, you can swim in the icy-cold water of one of the beautiful waterfalls.
If you don't come across many tourists, don't be surprised. That's what makes this place special.
You might come across Roe deer, brown bears, Abruzzi chamois, and Apennine wolves among the animals if you are lucky.
And how about stopping by the village of Pacentro for breakfast before leaving for the park, a place known for its rich cultural and naturalistic heritage?
Try to make it to Sulmona, your next stop, before the sunset.
Stop 3: Sulmona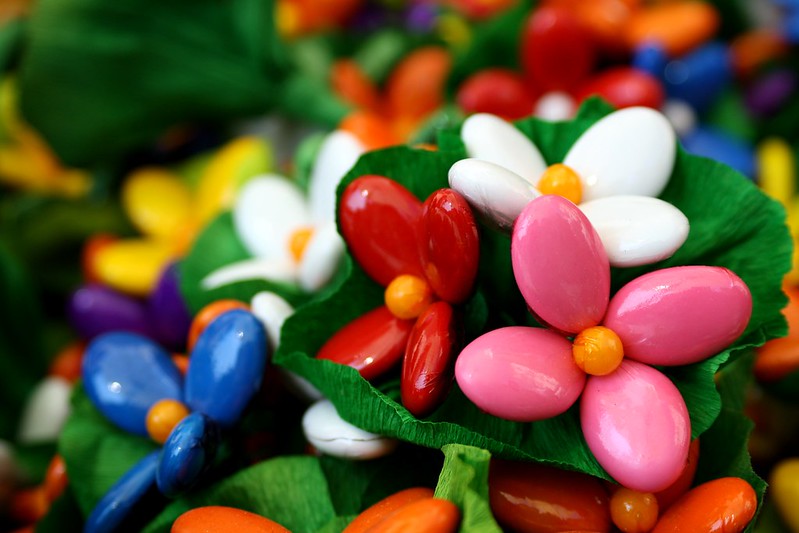 Thirds stop on one of the best road trips from Rome, Italy is Sulmona.
Sulmona is famous for many things apart from being the birthplace of the poet Ovid. And it is the kind of place that would remind you of the old charm and character no matter which part of the town you are at.
The drive to Sulmona is, undoubtedly, one of the highlights of an Abruzzo road trip. You would come across a bevy of mountain vistas and cliff-clinging villages- so maybe have your camera handy.
Head to the Piazza Garibaldi before sunset to roam with the locals and enjoy a great view of Morrone massif. If you are hungry, try one of those roasted pork sandwiches. There are also a few bars around to enjoy a drink and admire the view.
There are many beds and breakfasts to choose from for a night's stay.
The next morning, head to the historic center. It is a great place for a passeggiata. There are some beautiful churches along the main street. You can go to the Chiara monastery, to see the museums with modern and religious art.
And before leaving Sulmona, go for a tour to the Fabbrica Confetti Pelino, a factory that has been making confetti since the 18th century. Confettis come in so many colors, shapes, and flavors, including gluten and dairy-free options.
For a quick look-see of the candy-making process, head upstairs to the Museo dell'Arte Confettiera. Although it's a little dusty, the entrance is free and the place is fascinating.
And finally try the free samples, finish off a bag or two, and get addicted!
And drive to Lago di Scanno, the 4th of the stops of one of the best road trips from Rome, Italy.
Stop 4: Lago di Scanno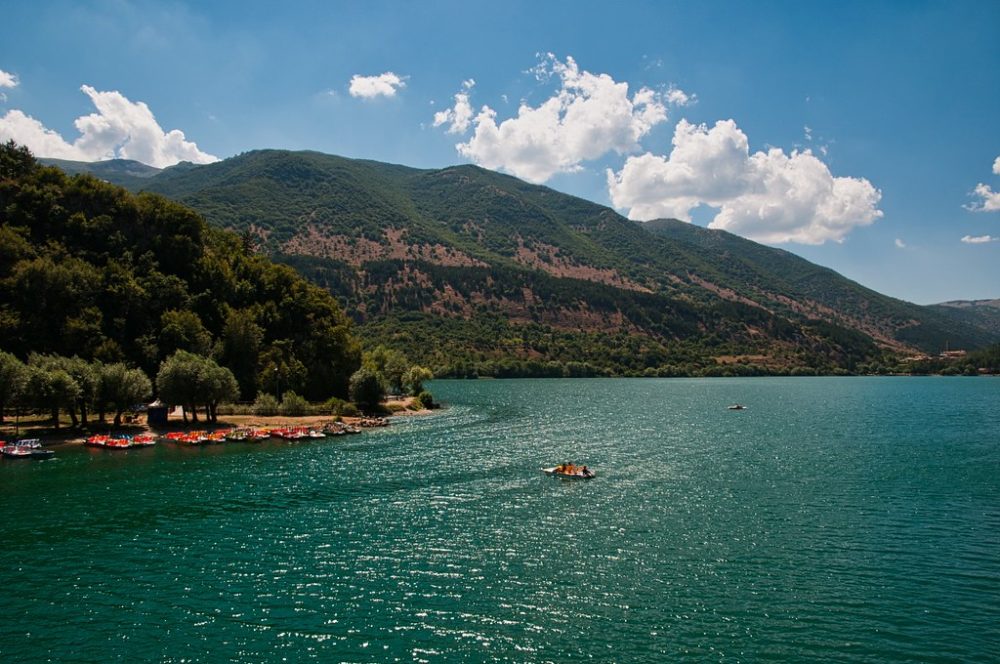 The zigzagging roads from Sulmona on SS479 take you through the Gole di Sagittario, a gorge, and a reserve. But it is the Lago di Scanno, a breathtaking heart-shaped lake that can easily become the highlight of your trip.
Spend some quality time at the lake to take in the gorgeous views of its bright blue-green shades. There are pedal boats that you can also rent and explore the lake. And you can swim there as well.
And don't miss the unique little church overlooking the lake, built right into the rockface.
From the lake drive to Scanno, a small village that transports you back in time. Walk its windy cobbled streets while exploring the churches, stone houses, arches, and the traditional little shops, to absorb everything this unspoiled place has to offer.
And after the walk, make sure to visit the Biscotteria Artigianale di Liliana Rosati, and try some of their delicious local cookies. The amaretti and biscotti al latte are just wow!
You can spend the night in Hotel del Lago, which overlooks the lake.
Stop 5: Lake San Domenico
The last stop of one of the best road trips from Rome to Abruzzo is Lake San Domenico. A drive from Scanno to Rome takes more or less 2 hours. But when driving back, definitely stop by Lake San Domenico.
While not as popular as Lago di Scanno, with its crystal clear bluish water, Lake San Domenico is worth a stop while coming back from Scanno.
Stop here for a leisurely picnic with the arched bridge in your line of sight.
Which villages and towns are worth a stop during one of the best road trips from Rome to Abruzzo?
Abruzzo is full of many quaint little towns and villages. While a 3-day trip might not allow you to explore all of them, there are a few like Anversa degli Abruzzi, Popoli, Spoltore, Roccacasale that are worth stopping by. We hope you got the right inspiration with one of the best road trips from Rome to Abruzzo region!
Written by Deb from The Visa Project
Pin it: Best road trip from Rome to Abruzzo