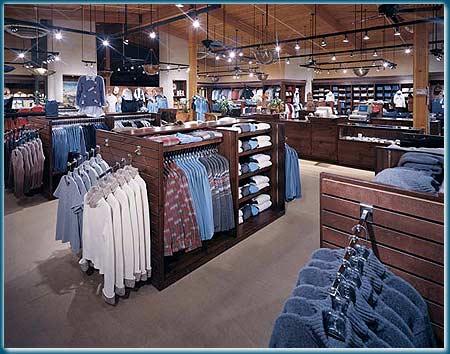 You can easily combine a love for travel with a love for shopping in Italy if you know where to look! Most of the major fashion houses have outlet stores, and outlet malls are springing up quickly all over the country. What better way to do your shopping than by traveling across this gorgeous and historically rich country and seeing the sites along the way?
General Shopping Tips
The best deals in regular stores in Italy can be found in January and July, when you can find items reduced up to 70% off their retail prices. Discount and outlet stores never have sales. Some of the items you'll find in the outlets are factory seconds or showroom pieces, and you will find garments from the previous years' collection as well. Don't be discouraged though – there are often items from current lines available, and the discounted prices make them difficult to resist!
Most shops are closed on Monday mornings, and do not open until 3pm. Some even stay closed for the entire day on Mondays.
If you are a visitor and plan to leave the European Union, you can get a refund on the taxes you have paid on your purchases, called the "Detaxe". Many stores have a minimum purchase in place to qualify for the Detaxe, so check with the shopkeeper or store manager for details.
If you're serious about scouting out discount stores and outlets, there is a book that you can and should pick up, found at most Italian booksellers, called "Lo Scopri Occasioni", written by Theodora Van Meurs and published by Editoriale Shopping Italaia S.R.L. This book is printed in both English and bilingual editions. It will serve as a guide map to finding the stores you want to visit, listing over 2000 shops along with directions and what to expect when you get there.
Designer Fashions at Discount Prices
If it's Prada, Fendi, Armani, Gucci, or other famous Italian fashion designers that make you weak in the knees, there is no shortage of outlet malls or discount shops to feed your fashion appetite! Most of the fashion houses have outlet stores in or near Milan, Florence, and Turin. All offer a designer shopping environment and friendly, courteous staff that speak a number of different languages.
In the small town of Montevarchi, Tuscany (about half way between Milan and Florence), you'll find the Prada Outlet, officially named "Space". The sign on the building is very small and hard to recognize, but you'll see the crowd of people waiting to get in. Be prepared to wait in line to enter the store, but once inside you'll find rows and rows of Prada and Mui Mui clothing, handbags, and shoes, all at 60-70% off their regular retail prices. It is advised to arrive before 9:30am when the store opens.
The Gucci outlet is also nearby in Tuscany, at Leccio Reggello. The building itself is not marked "Gucci" – in fact, there was no announcement when the store opened – but the secret is out and many have enjoyed buying last season's Gucci items at more than 50% off. Look for a white and green building with red awnings, that looks somewhat sleeker and a bit out of place with its surroundings.
Also be sure to check out the Armani Factory Store in the town of Vertemate, near Como. Here you'll find three stories of Armani fashions, direct from the Emporio line. Nearby is the Jill Sander outlet, in Cirimido, where you can purchase gorgeous shoes and boots, as well as the Lario collection of footwear. For shoes, you should also visit the Bruno Magli outlet, found in Bologna
Head to the town of Parre, near Bergamo, for Valentino bargains. The outlet is called New Marbas, and you'll find an extensive collection of sweaters here. They also carry the Alfred Dunhill and Polo lines.
Fontana di Trebbia in Milan carries Dolce & Gabbana and Fontana suitcases, handbags, and some assorted accessories. Again, arrive early to avoid the rush. The main Dolce & Gabbana outlet can be found in Legnano, just outside of Milan. They carry a full collection of garments, shoes, and accessories, mostly from the previous years' lines.
If it's the trendy Diesel label you're after, look no further than Surplus Diesel in Molvena, near Vicenza. Contrary to the designer atmosphere found at the other outlet stores, Diesel has a bargain-basement feel with prices to match. You'll find a large selection of denim here, as well as children's clothing and t-shirts. The first floor is full of factory seconds.
Among the other outlet shops in Tuscany are Versace, Fendi, Ungaro, Tods. Yves St. Laurent, Ferragamo, and La Perla. You can book shopping excursions that will include travel, hotels, and stops at many outlet stores, so check with your travel agency for deals on these. Or, consider hiring a personal shopper to take you exactly where you want to go and help you find the items you're looking for.
Outlet malls are becoming popular in Italy, and they can be found sprouting up in most major cities. Outlet malls of note are The Mall (outside of Florence), McArthur Glen Serravalle (Piedmont), and Fashion District (just south of Rome). Many major labels have shops in these outlet malls.
Plan your trip to give yourself considerable time to navigate your way through the streets of the small towns, and extra time to wait in line and eventually do your shopping. While travelling, make sure you visit the ample restaurants, cafes, and bistros along the way. You can have a wonderful time shopping and seeing the sights, and end up with designer clothes at a mere fraction of their retail prices!
By Carrie Grosvenor