Last Updated on April 10, 2019 by Katty
Liguria is a region in Italy which is the third smallest region in the country. The region is located in north-western part of Italy and is a coastal region. Liguria borders with France and the regions of Tuscany, Emilia-Romagna and Piedmont. It is located on the Ligurian Sea, between the sea and the Apennines and the Alps Mountains. The region is very popular in terms of tourism. There are plenty of small fishing villages, picturesque towns and many good beaches because of which plenty of tourists visit the region each year. The capital of the region is Genoa and it is spread over an area of 5416 sq km. The economy of the region is based on agriculture and cattle breeding. The main agricultural products in Liguria are vegetables, fruits, olive oil, wine and flowers.
Outdoor Shopping in Liguria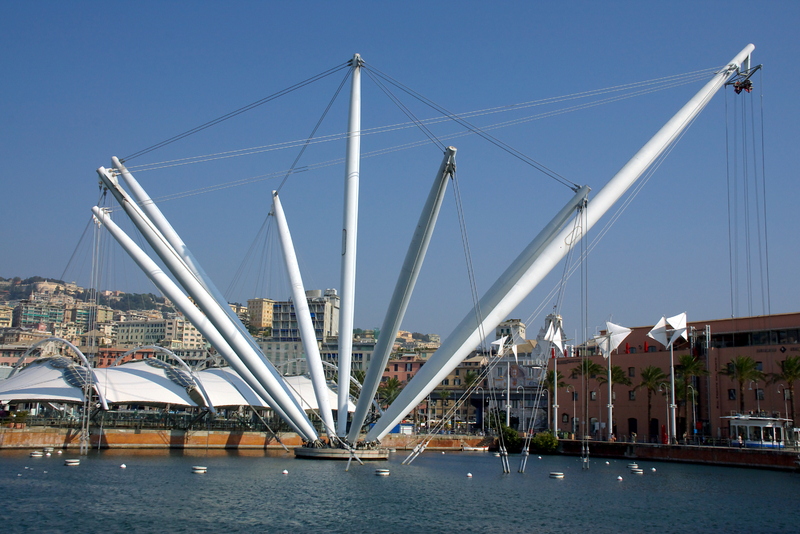 Liguria has many picturesque fishing villages and towns where the life is still quite traditional in nature. Almost all the towns and even the small villages have open air flea markets and weekly food markets where visitors can find a variety of products. Outdoor markets are a great way to interact with locals and get a glimpse into the local lifestyle.
In Genoa every month on the first Saturday, in Palazzo Ducale there is a large market which takes place. This is quite a small market in comparison to the other cities of Italy but it is still worth visiting. There are about 80 to 90 stands in the market where the vendors sell antiques, handicrafts, medals, pictures and plenty of other trinkets. This is the best place for visitors to get good gift items and souvenir items to carry back home without having to pay too much.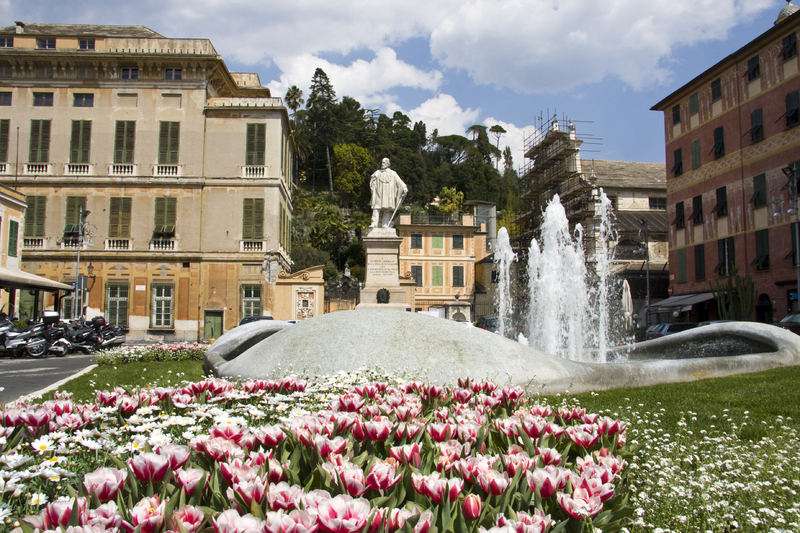 In Chiavari there is a large market which takes place every second Saturday in each month on Via Martiri della Liberazione. This is an antique market where there are more than 100 stands where the vendors sell a variety of antiques, souvenirs, artifacts, decorative items and handicrafts.
In Bogliasco every month on the first Sunday there is a very small but charming market in Piazza XXVI Aprile. Here visitors would mainly find antique items and furniture items. In the town of Recco there is a small market in Piazza Nicoloso every month on the third Sunday with stands selling antique items. Those who are interested in purchasing jewelry at low prices should visit Campo Ligure in the month of August when a small market is held where vendors sell a variety of good gold and silver jewelry which is cheaper than the stores.
In Isolabona every month on the first Sunday there is a market in piazza Martiri and in Piazzetta della Chiesa. This is quite a good market for visitors who want to spend a few hours looking at antiques. There are various types of used objects which are sold at the market where visitors would be able to sometimes find priceless antiques at bargain prices. In Vallecrosia, every month on the second Sunday there is a large market in central square with more than 80 stands. Visitors would be able to find different types of antique, handmade items and artifacts at this arket. In Arma di Taggia there is an interesting but small market on the third weekend every month in Via Soleri and Viale della Palme with around 30 stands. This market is especially popular with collectors since peculiar old objects are usually sold at the market.
Other markets are also held in Sarzana, Ameglia, Finale Ligure, Pietra Ligure, Calice Ligure, Mellesimo, Calizzano, Mallare and Sasselo. Other noteworthy market is in Savona every month on the first weekend. This unique market is held in the historic center of the town. Visitors would be able to find very rare ceramic objects and decorative items for quite a low price. Even in Laigueglia there is a very good regional market in July where there are plenty of typical handicrafts.
Shopping in Genoa
Genoa is one of the best places to shop in the region of Liguria. It is the capital of the region and also one of the most well known cities in Italy. Close to the Sampierdarena station there is a large shopping center known as Fiumara which is a great place to shop. This large mall is easily reachable and has plenty of good shops where visitors would be able to find plenty of good clothes, jewelry and accessories. The weekly food markets are good for those who are interested in purchasing local food items, fresh produce or cheese. There are also plenty of good wine shops in Genoa where visitors would be able to find good quality wines made in Liguria and also from the other regions.
Shopping in La Spezia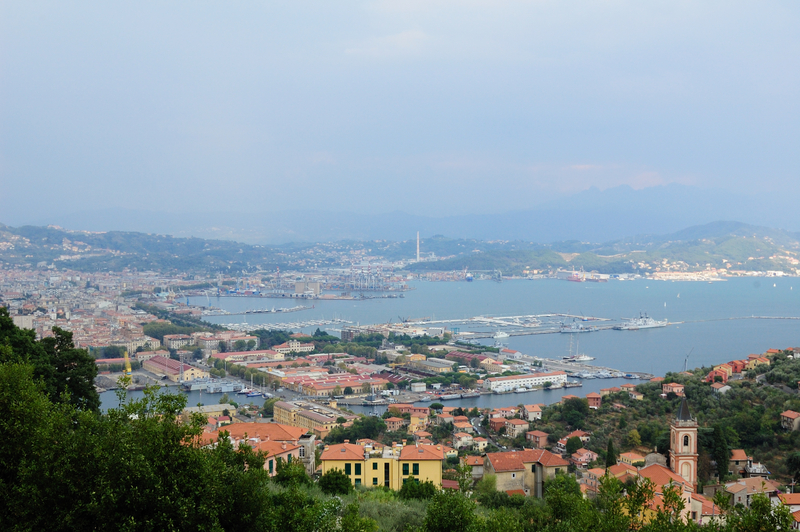 La Spezia is a province and town in the region of Liguria. Though it is not as large as Genoa, there are still quite a lot of good places in town where visitors can shop. In La Spezia the old town has plenty of good shops where visitors would be able to purchase products that have been locally made. Handicraft items, ceramics and pottery can be found in plenty of stores in the town. There are also a few good places in town where visitors can find good places to purchase inexpensive clothing items, shoes and bags. There are also a handful of good jewelry stores.
In La Spezia, the food stores have plenty of varieties of cheeses. Visitors would also be able to find good quality extra virgin olive oil in most food stores which has been made from the olives grown in the region. There are also good varieties of cheeses, cold cuts, salami and sausages available in La Spezia.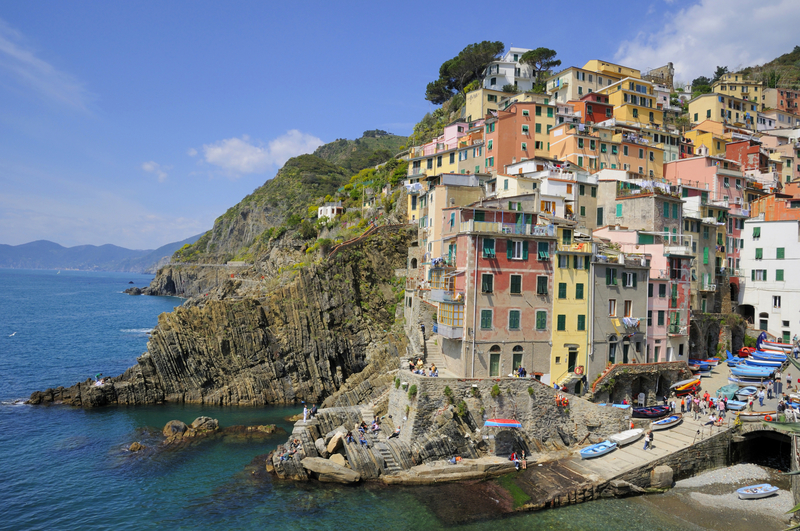 Outlet Shopping in Italy: Liguria
Clothes, Sports shops, Accessories, Shoe shops, House & Home, Gastronomy, Lingerie shops, Kids
*All shops closed on Sundays unless otherwise indicated
Diffusione Tessile

Via Luigi Perini 12
Genova 16152
www.diffusionetessile.it
Mon-Sun 10-8
Save 50-70%
Large selection of clothes and shoes at good prices.
Victoria
Via Variante Aurelia, 96
tel 01-87627190
Sarzana (Sp)
Mon-Sun 2-8pm in Winter, 3-8pm in Summer
Autostrada-Highway A12, exit at Sarzana and follow for Carrera for about 2 km
Save 40-45%
Outlet of Prada, Fendi, Fendissime, Helmut Lang, Missoni – two floors with new and past collections. Prizes are extremely deduced. Two rooms are dressed in tailleur, shoes, accessories, suits, tops and purses. For men, there's a vast selection of shirts. There is also a vast selection of wallets, keychains and pocketbooks.
Yves Rocher
Corso Ricci, 211\r Savona
tel 01-9819133
Everyday from 9-9
Save 30-40%
The outlet is found in the center of the Commercial district of Gabbiano, Savona. A well-known French line of vegetable-based cosmetics, 100% natural and biodegradeable.
Shoes!
Invicta-Diadora
Corso Limone Piemonte c\o centro commericiale di Ventimiglia
tel-01-84238020
Ventimiglia (Im)
Everyday 8.45-7.30
Autostrada-Highway A10, exit Ventimiglia
Save 40-60%
This outles is full of color, and is in the center of the Commerical district. Their shoes are sportive and casual, with Invicta back-packs for school. You'll find a casual line of clothing in sweat material, pants, and t-shirts
Viva Brasil
Via del Commercio, 27
tel 01-0321250
Genova-Nervi
Tue-Sat 9-1\3-7
Save 20-40%
It is the only outlet in Italy for the name brand "VIVA BRASIL & HOM." They specialize in bathing suits and beach accessories. Sandles with that Brazilian touch and style. Top selections for men and women, and children with a vast assortment of sizes and colors.
Gastronomy!
Olio Crespi
Corso Italia, 81
Ceriana (Im)
tel 01-84551013
Mon-Fri 830-12\2-530
Autostrada-Highway A10, exit Arma di taggia. Continue on in the direction of Baiardo, and follow the indications for Ceriana.
Save 10%
Extra-Virgine Olive Oil!
It is produced by Taggiasca Dop. You may also find; Organic oils, red pesto, olive patè, sundried tomatos, nut salsas, olive pastas and vegetables "sott'olio" in oil.
House and Your Home!
Radif
Via San Lorenzo, 52\r
tel 01-02485565
Genova
Tues-Sat 10-7\ 130-730 Mon 3-7
Autostrada-Highway A7 or A10, exit Genova Ovest. Follow in the direction for Piazza Matteotti. The outlet ins in the Prè-Molo Maddalena zone.
Save 20-50%
The outlet for a noted brand name in housing products. Assortments of Porcelain, silverware, and objects of all types for your home.