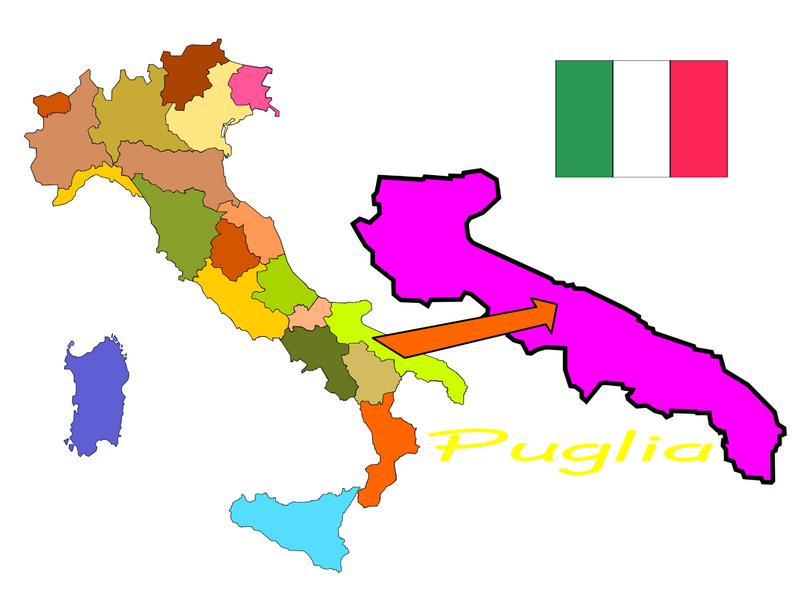 Apulia or, as it is known locally, the region of Puglia, is located on the southeastern border of the country along the Adriatic Sea. It is also bordered along the coast by the Gulf of Taranto and Strait of Otranto on the south. The region is spread over an area of 19,345 sq km. The economy of the region is based greatly on agricultural products and services and only a few industries. Probably the main products of Apulia are the olive oil and the dried tomatoes. Apulia had been rather ignored by tourists till recent times and it is only in the recent times when people began to appreciate the rural beauty and the peculiar landscapes of the region.
In Apulia, the products for shopping are localized and each province has its own special products. For example, in the Foggia province, food processing is quite famous. In Barletta visitors can find textiles, furniture, wooden artifacts and footwear. In the area of Murge visitors can again find wooden artifacts and furniture etc. The locally made products of footwear, food, clothing and textiles have gained much significance in recent times, and visitors can find a variety of places and markets where they can purchase these amazing products throughout the region.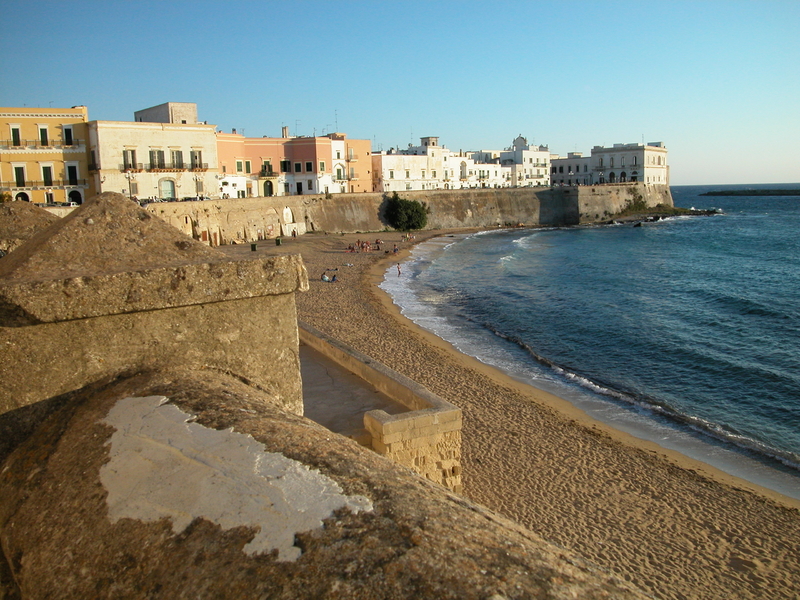 Outdoor Markets in Puglia
In Apulia there are a variety of outdoor markets and flea markets that take place all through the year in different locations. In Italy, the best places to shop are the outdoor markets since they offer good unique items at inexpensive rates. Usually, the outdoor markets are not held permanently but they are held once a week, a month or once a year.
The market of Grumo Appula is a handicraft market which takes place every year in August. In the same month, another handicraft market takes place in the town of Alberobello. In the town of Lecce, an interesting flower market is held in the Month of May for ten days and on the last Sunday of every month there is a flea market in Piazza Libertini. In Brindisi, there is a large market every month where visitors can purchase antiques and several modern items in the Piazza Teresa. In the market more than sixty different stands offer various unique items at very low prices.
Another antique market takes place in Gallipoli the first Sunday of every month. One of the best markets are in Acquarica del Capo, in the month of May, where various handicraft items made from straw, bamboo and swap are sold; in September on the 8th during the festival of the La Madonna del Ponte, a large handicraft market takes place, where hundreds of tourists visit to purchase interesting souvenirs and locally made products.
Shopping in Bari
The province of Bari is the main province in the region. In the main town of Bari there are quite a lot of good places where visitors can shop. Apart from the monthly outdoor markets where visitors can find plenty of good handicrafts, souvenirs and antiques, the food markets are also quite good. The food markets take place each week in Bari on Wednesdays and visitors are able to get a sneak peak into the local lifestyle of the people of Bari. These food markets are quite lively and colorful and there are plenty of vendors selling fresh produce, fruits, freshly baked bread, olive oil and other food products. Bari is also well known for its wooden artifacts, furniture and its textiles. So there are plenty of shops in Bari that sell locally made clothing in good quality fabrics.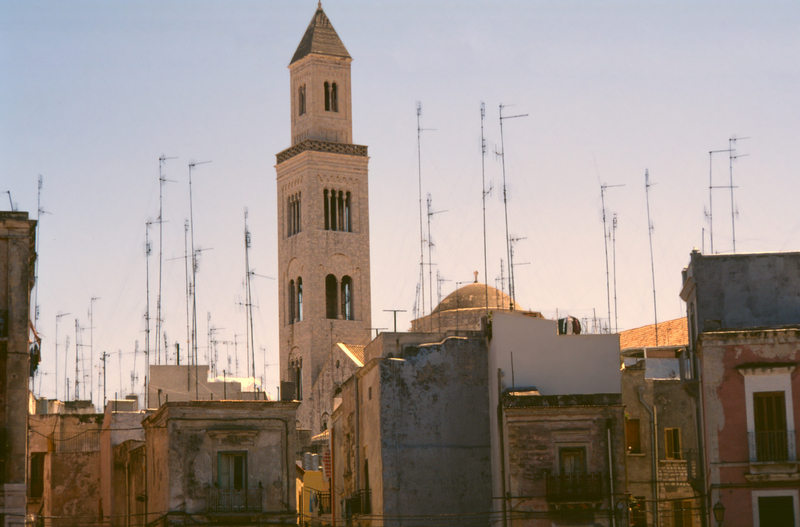 Shopping in Brindisi
Brindisi is a town and a sea port in Apulia and is located in what is known as the "heel of the boot" in the region. The town is quite a busy port and has plenty of ferries and boats coming in and going out to various regions and destinations. Like Bari, there are several festivals and fairs in Brindisi that are held annually. These outdoor fairs are not permanent in nature but they do have plenty of vendors selling wooden products and handicrafts. The food markets in Brindisi are every Thursdays and there visitors can find plenty of local fresh produce and food products. There are also a few wine shops in Brindisi where visitors can purchase good quality Italian wines. From the food shops in Brindisi, visitors can purchase olive oil or fresh cheese. Since Apulia is known for its wooden and cane handicrafts and also for its beautiful fabrics, there are a few shops in Brindisi too where visitors can find these products.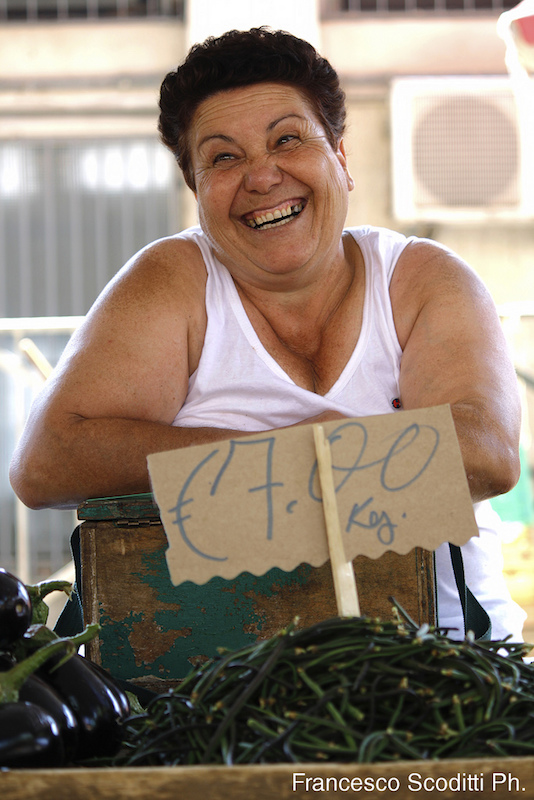 Shopping in Lecce
Lecce is a province and city in the region of Apulia. The city is known for its many artisans that produce beautiful handicrafts from wood, cane and other straw. Other than the art and craft fairs that are held in Lecce annually, there are plenty of shops that run all year long where visitors can purchase a lot of locally made products. The food markets in Lecce are also a good place to purchase fresh produce, cheese, olive oil and other food products. Puglia is also known for its two cheeses, the Burrata cheese and Canestrato Puglia Dop cheese. Both of these can be found in the food stores in Lecce. Visitors should also try the famous Lecce cake and other bakery items. Lecce also has plenty of good gelato shops all through the city, especially in the old city.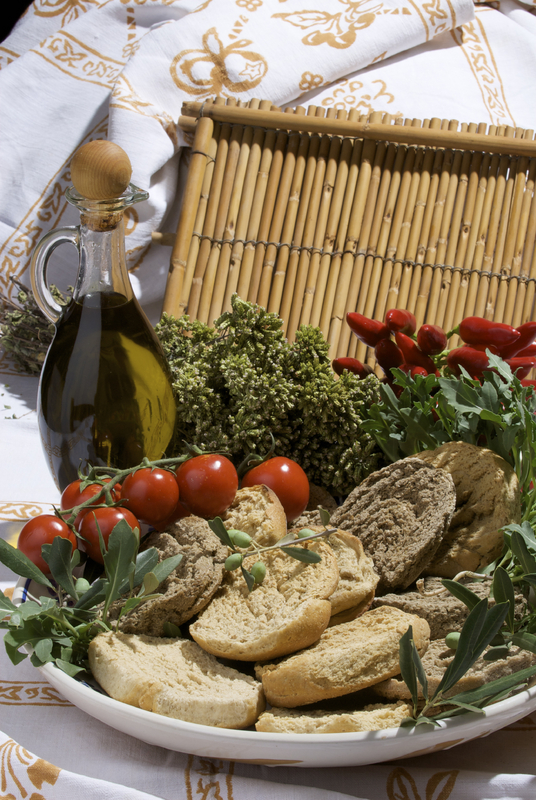 Shopping in Taranto
Taranto is a province and a city in the Apulia region. The city is known to have a good nightlife and a fishing port. The weekly food markets in Taranto have a variety of fresh sea food caught by the local fishermen and various other fresh produces. Visitors should consider purchasing good quality extra virgin olive oil when in Taranto since the region has many olive groves and oil presses where olive oil of good quality are produced. There are also plenty of wineries in the region and the wine shops in Taranto have many varieties of wines.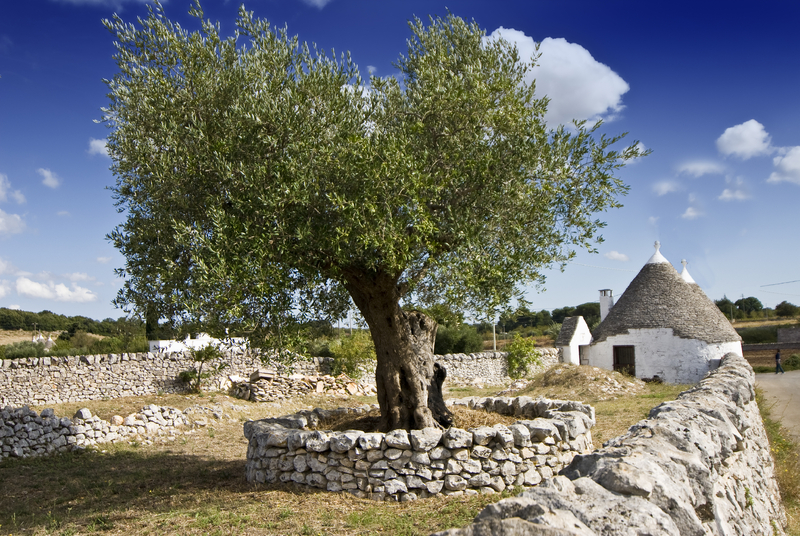 Shops and Shopping In The Region of Puglia!Shopping
Clothes, Sports shops, Accessories, Shoe shops, House & Home, Gastronomy, Lingerie shops, Kids
*All shops closed on Sundays unless otherwise indicated
Clothing
Diffusione Tessile (Max Mara)
Via Zippitelli, 16
Tel. 08-05662068
Bari
www.diffusionetessile.it
10am – 8pm Mon-Sun
Max Mara, SportMax, Max & Co., Penny Black, Blues Club, Pianoforte, Marella, Marina Rinaldi.
Jackets, tailleur, coats, suits, pullovers, scarves, skirts all of optimum quality. Save 50% on items from last season.

Vestebene Factory Outlet
Piazza Dante Alighieri, 85
tel 08-36568931
Galatina (Le)
www.vestebenefactorystore.it
Mon-Sat 9-1 \ 430-830 In the summer: 5-9 Closed thursday afternoons
Save 50-60%
Remaining items from the previous season of Vestebene-Miroglio brands at stock prices. Elegant & casual attire for women of a mixture of brand names; Notes, Blu Time, Caractère, Dream, My Time, Diana Gallesi,Lluisa Viola, Motivi, and others.
Clothing for juniors and misses even extra large sizes!

Fashion District Molfetta (Puglia Outlet Village)
Via dei Portuali, località Torre Calderina
tel 08-03370211
Molfetta (Bari)
http://www.pugliaoutlet.it/it/home
Mon-Sun 10-8, 10-9 in Summer
Highway A14 , exit Molfetta. Found a few kilometers along the superstrada Adriatica (interstate)SS 16 bis
Save 30-70%
The fashion district Molfetta is the first cittadella of shopping in sourthern Italy, with barocco pugliese architecture. Some sixty-something shops carrying past collections at discounted price and every item you may image is for sale; housing and home, shoes, perfumes, lingerie. And you may enjoy resturants and coffee bars with free parking. There's also a multi-sala cinema, a theme park and an indoor skate-park.
Names to watch for: Adidas, Arfango, Asics, Baldini,Basile, Calvin Klein, Calzedonia-Intimissimi, Docksteps, Elena Mirò, Lagostina, la Perla, Lovable, Mila Schon, Nike, O'Neill, Pancaldi, Pienza, Pompea, Pupa, Robe di Kappa, Stefanel and Stonefly.
Shoes
SuperGa
Via Nicolò Putignani, 52
tel 08-05231281
Mon-Saturday 9.30-1 \ 4.30-8.30
http://www.s10.superga.com/it/home.asp
A shop in Puglia by the Torinese company SuperGa.
A famous shoe store in tela, who carry casual and sports clothing, and accessories for the entire family. Brand names such as Kappa, Robe di Kappa, K-way, and Jesus Jeans.
Gastronomy
Azienda Duca Carlo Guarini
Via G. Sindaco, 54
tel 08-36460257
Scorrano (Le)
www.ducacarloguarini.it
Mon-Sat 8.30-12.30 \ 3.30-6.30 (4.30-7.30 in Summer)
Save 15-20%
A famous Salentina agricultural firm dating back to the 1700's. Here, you can buy extra-virgin olive oil, local wine (Primitivo, Negroamaro, Malvasia Nera), marmelades, vegetable creams, and tomato pastes. Visits to the vineyards available and typical product tasting.