See also Rome with Children
Everyone knows Italy is for lovers, but is it also for kids? Of course! If travelling to Italy, one shouldn't worry about bringing children along, as there is plenty for the whole family to do. In fact, taking your children to Italy may widen your traveling horizons. You may go for something cultural, yet fun, such as visiting ancient Roman ruins and exploring medieval castles, or enjoy  traditional marionette shows in Naples and Palermo. If you'd rather choose a more traditional sun, sand and sea holiday, you could choose a day on an activity filled beach or an Italian amusement park. Either way, you can rest assured your kids will not get easily bored with so many things to do, see and, of course, eat!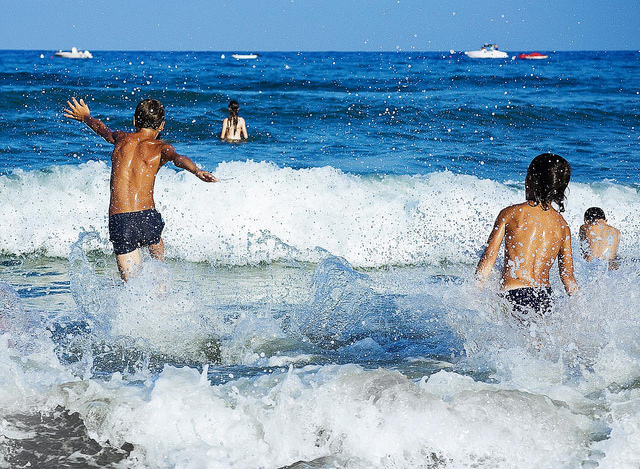 Visiting Italy with Children: Things to Keep in Mind
Although Italy is certainly a children-friendly country when it comes to tourism, you need to keep in mind not all tourist attractions may be suitable for them, so it's good to be flexible and have a couple of options ready to pick from. All kids are different and have different attention spans and thresholds for boredom: for instance, some museums may just be too tedious to visit all at once for some children. There may be thousands of churches you find absolutely beautiful, but children may get bored visiting them all one after another.
If you still like the idea of having a full, educational holiday, you may like to bring some sort of distraction for them, like a game or a book, which may help them stay occupied as you shuffle them past another painting. Depending upon the temperament of your children, you might want to space these types of activities with things they want to do. It is important they experience as much culture and history as possible while in Italy, but that doesn't mean you can't have some plain, old fun, either: this will keep them entertained and make them feel as they're participating in one big, amazing adventure.
When it comes to food, there is plenty your kids will like, especially pizza and pasta. Take your kids to farmer markets and let them help pick out items for a picnic in a park, or lunch at the beach. Another option for lunch or snacks are pizza al taglio stands, offering individual slices of freshly baked pizza, sold by weight. For dinner, older kids will enjoy ordering their own pizza at a pizzeria, while younger ones could split a plain one. If you'd like to treat yourself and your young ones to something more traditional, Italian restaurants such as family run Trattorias have no problem catering to picky eaters, either. And of course, Italy is home to the ultimate motivation for kids to finish their dinner: gelato. In fact, with all the Gelaterias throughout Italy displaying dozens of colorful flavors on every corner, be prepared to make frequent ice cream breaks. Remember to let your children try what you are eating as well: you might get to have them eating things that they normally wouldn't eat.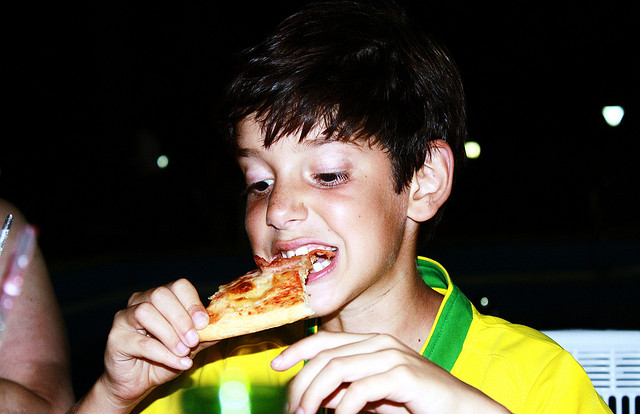 Visiting Italy with Children: Famous Sights and Museums
Even kids with no interest in history or art will marvel at all there is to see in Italy. It is amazing how history comes alive when standing next to the massive ruins of the Coliseum, or walking the ancient streets of Pompeii and Herculaneum. When history is right in front of you, alive and breathing, learning becomes a byproduct of having fun. A visit to Pisa's Leaning Tower will create a life long memory on a young child's mind, and the green field of the Campo dei Miracoli makes a nice spot for a picnic in view of the tower. The Medieval hill town of San Gimignano (nicknamed the Manhattan of Tuscany) with its famous towers lies virtually unchanged since medieval times, and will delight kids with a passion for castles and forts. Some of the best sights are not even sights at all: try exploring the piazzas, markets and neighborhoods of any Italian city and town and enjoy the pleasurable feeling of watching and feeling Italian life passing you by. In Venice, a family could have an excellent time simply wandering its narrow streets and doing some window-shopping, or taking a ride along its romantic canals.
Certainly, some of the most beautiful jewels of Italian art are churches. Many of them should be experienced by the whole family: first on the list, of course, is St. Peter's in the Vatican.  Watch your kid's jaws drop as they realize just how massive the place is. If they are not afraid of heights, take them to the top of the dome to get the best view of the Eternal City. Kids will also like St. Mark's Basilica in Venice, San Vitale in Ravenna and Monreale in Palermo for their golden mosaics of biblical stories. See if your children can "read" the mosaics and explain to them how they were used to help people learn about the Bible when most could not understand the priest's Latin mass or read. For a spooky adventure, visit the Christian catacombs of Rome or the mummies in the Capuchin catacombs of Palermo, although these may well keep them up at night! When visiting churches, remember that Italy is a Catholic country and churches are still actively a piece of spiritual worship and not museums: this means your children should be on their best behavior and keep their voices low at all times.
While some museums may be too boring for some kids, there are plenty that will absolutely amaze them. The National Museums in Rome and the Archeological museum of Naples are the best for Roman artifacts, while the Egyptian museum in Turin is one of the best outside of Egypt. The numerous torture museums found in Italy could offer a bit of macabre fun for the family, but the display of spiked chairs, thumbscrews and headman's axes may be too much for young children.
In any case, of all the museums in Italy, the Vatican Museum is a must and has something for everyone. This  former palace on the grounds of the Vatican State houses Egyptian, Roman, Greek, and Etruscan artifacts along with all papal regalia. Its spacious courtyards and sculpture gardens are good places to take a break while still enjoying amazing artefacts and, of course, Michelangelo's Sistine Chapel will amaze you and your kids for its sheer grandiosity. All of this within the confines of one, enormous palace. See if your children can imagine living in a house with four thousand rooms!
For all major museums, it may be a good idea to make reservations ahead of time, so that you won't have to wait in line to get tickets.
Visiting Italy with Children: Castles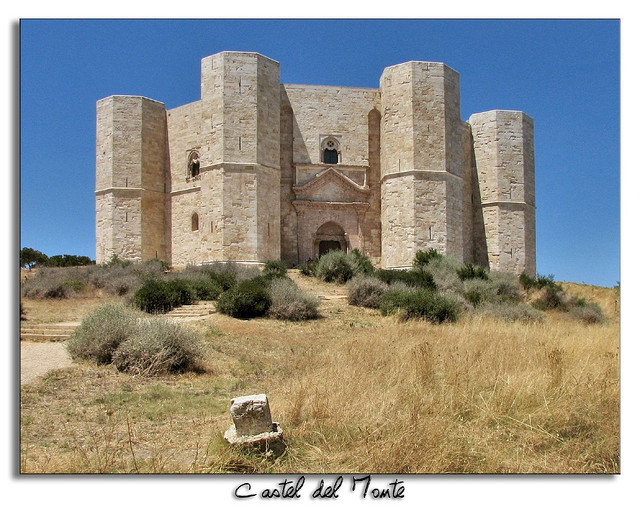 You would be hardly pressed to find a kid that did not like castles, and Italy is full of them. Castles of all shapes and sizes are to be found in the country, from dilapidated ruins to opulent family estates. Both kids and adults will love walking along their battlements, climbing their towers and letting imagination run wild. To add up to the excitement, some castles have weapons and armors on display, like the Doge's Palace in Venice or Castle Sant'Angelo in Rome, both of which have impressive collections. Many Italian cities and towns have palaces and castles within the city limits, sometimes in their very center, so transportation is not an issue. Besides castles, there are also plenty of other impressive fortifications that can be explored such as city walls and "Saracen Towers" (used to defend against Turkish pirates) of Italy's southern coast.
Although not castles, the fairy-tale Trulli village of Alberobello will get your kids's fantasy run wild. If you'd like a bit of adventure, you and your family should explore Italy's countryside and mountains, which offer hundreds of castles off the beaten track. In any case, make sure the castles or ruins you plan to visit are open to the public, since some can only be viewed from the outside.
Visiting Italy with Children: Kid Friendly Beaches and Resorts
The Italian coastline is home to some of Europe's best beaches and many of them are fully equipped for children. These towns have many entertainment possibilities both on and off the beach, from amusement parks to waterslides, to windsurfing. If the beaches of Capri, Ischia and the Bay of Naples had been well known by families for decades, and are well equipped, but often crowded, the beautiful beaches of the Adriatic coast were known only to Italians up to more recent times. Today, many families have discovered these gorgeous towns have plenty of kid friendly activities, a fact that had made them already popular with Italian families.
The best place for a family holiday on the Adriatic riviera remains Rimini, in Emilia Romagna. The hometown of Federico Fellini has plenty to offer for both kids and parents, along miles of sandy beaches complete with playgrounds and baby care facilities. All summer long, beach centers are turned into real entertainment parks with activities and games for the whole family. The beach is also home to fireworks displays, sandcastle building competitions and drive-in style movie shows. Besides the beach, Rimini is also home to water slide parks, aquariums, several amusement parks and plenty of nightlife for parents – if they can escape their children, that is!
Visiting Italy with Children: Amusement Parks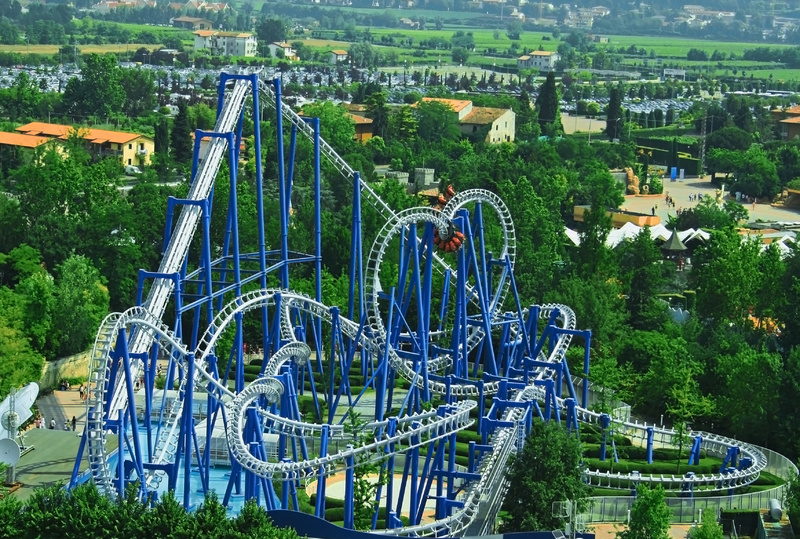 Italy is home to several theme parks, with the largest ones located in the north. It isn't Disney, but they do make for an excellent "day off" from sightseeing. In the Lakes Region there is Gardaland, Italy's largest amusement park with rollercoasters, themed attractions and water rides. Another popular attraction is Italia in Miniatura near Rimini, where kids can explore Italy and Europe's most famous buildings in a pint-size version. There is also an entire miniature Venice, laser shows and a log river ride. Italy also has a growing number of water parks all across the country – with at least three in and around Rimini, which make a great way to spend a hot Italian summer day.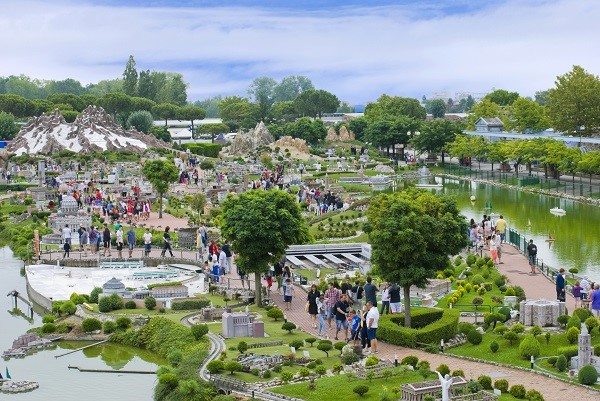 If you opted for an art city holidays, you may like to seek some respite from the heat in a park. Rome's Villa Borghese or the Boboli Gardens of Florence are probably the best known in the country: both have lots for your children to explore, as well as plenty of children oriented shows (puppet shows!) and activities and plenty of shade and fountains to keep cool.
Visiting Italy with Children: Zoos and Aquariums
Rome's Villa Borghese is more than just a park, it is also home to one of Italy's best zoos. Bioparco di Roma is a venerable institution in the city, which is home to over 200 species of mammals, reptiles (including giant tortoises) and birds. Italy also has some fun safari style zoos, always a popular choice among children. ZOOSAFARI, located in Puglia, is a safari-style zoo, as well as the largest animal park in Italy. The park will delight children with its large assortment of exotic animals including lions, elephants, giraffes and monkeys. There is also an accompanying amusement park, and special exhibits that are both fun and educational. Fiabilandia is an amusement park with aspects of a safari zoo, with rides and attractions incorporating African animals such as ostriches and giraffes in a fantasy setting.
Aquariums are popular with both kids and adults and Italy has several. Virtually every major city by the coast will have some sort of Aquarium, but the Aquarium of Genoa is the largest in Europe and the best in Italy. The Aquarium houses a world-class collection of dolphins, sharks, seals, penguins and an excellent coral reef tank. Kids will really enjoy the Tactile Tanks where they will be able to pet skates and rays. Kid friendly Rimini is home to the Dolphinarium, where families will enjoy the playful dolphin shows and the piranhas in the tropical aquarium.
For Further Information:
GARDALAND
The park is located at Castelnuovo del Garda, near Verona in North Italy
www.gardaland.it
MIRABILANDIA
The park is located South of Ravenna
www.mirabilandia.it
LEOLANDIA
An amusement park with aquarium in Bergamo.
www.leolandia.it/it/
ITALY IN MINIATURE
The park is located near Rimini
www.italiainminiatura.com
PINOCCHIO'S PARK
The park is located in Tuscany, in the city of Collodi
(pen name of the author of the book)
www.pinocchio.it
CITTA' DELLA DOMENICA
Near Perugia, the town of the famous chocolate Perugina, in central Italy
Open from April to the beginning of the schools
Tel. 075/5054941 Fax 075/5054
CAVALLINO MATTO
In Tuscany
www.cavallinomatto.it
BIOPARCO DI ROMA
In Villa Borghese, Rome
GENOVA'S AQUARIUM
Tel. 0039 010/23451 fax 0039 010/256160
www.acquariodigenova.it
PARCO NATURA VIVA
The park is located between Bussolengo and Pastrengo, near Verona in Northern Italy
Tel. 045/7170113 email: info@parconaturaviva.it
www.parconaturaviva.it
ZOOSAFARI
A zoo and sealion aquarium in Fasano, 70 km from Bari.
www.zoosafari.it
By Justin Demetri